CATEGORY; ENTERTAINMENT - MUSIC.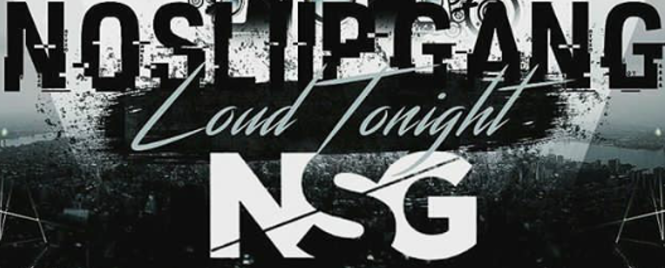 Cameroonian Music Hip-Hop Group: NOSLiiPGANG (aka NSG).
Press Release - The Mixtape #30 Lashes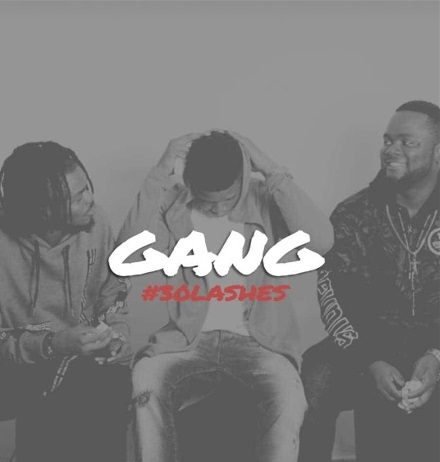 Courtesy of NSG
After the release of the Trap/Hip-Hop sensation "Medication", NOSLiiPGANG have been working on a Mixtape titled #30 Lashes. This Swank Piece of Art is composed of 11 tracks and featured two other artists from Cameroon (Dready Christ and Favo Wayne).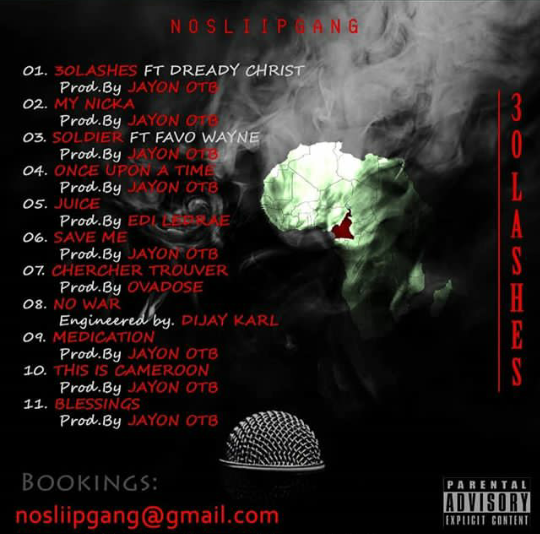 30 Lashes Tracklist - Courtesy of NSG
Watch Medication Video
"If Man no die, I swear ei no go rest..."

-NSG-
NOSLiiPGANG first came into the Music Scene in 2015 with their first ever EP titled "Day and Night", which Consists of 6 Tracks.
1. Amazin
2. Man no die ft Yung Time
3. No Sleep Gang (Anthem)
4. Work Hard
5. Work it Twerk it
6. Dedication (The Fast and Furious 7 Track)
Later that year NOSLiiPGANG released a cover of Desiigner's viral song Titled "Panda" which was the realest cover no controversies. Since then, the team has been relentless on their efforts to stay thriving in the Kamer Hip-Hop music game.
This is evident in the year 2016, as NSG complimented the "Desiigner's Panda - Cover" with a sensational club viber "Loud Tonight".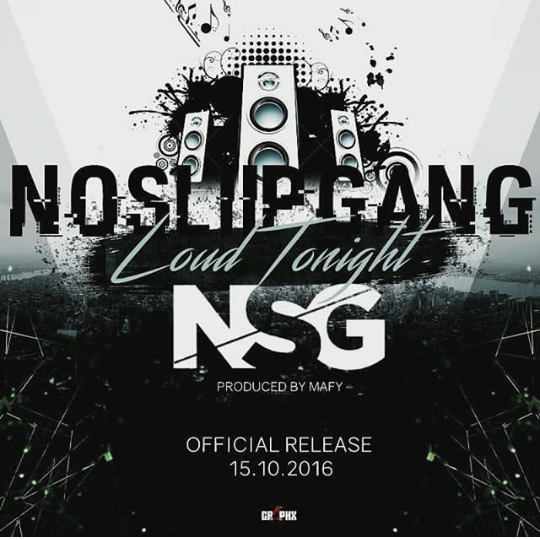 Being on their best behavior and consistent hustle, God's Blessings located the team as they got an Endorsement Deal with SKYHORN (a Danish electronic company), to launch the company's electronic merchandise, with the song "Amazing" as the official ringtone for its Smartphone collection.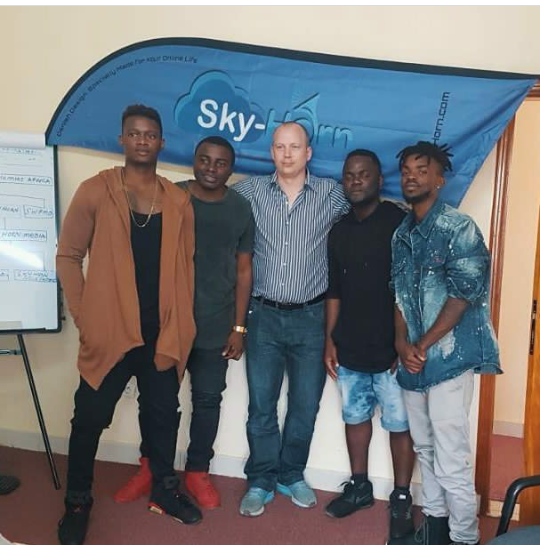 NOSLiiPGANG meets SKYHORN - Courtesy of NSG
Standing as the Brand Ambassador to SKYHORN only encouraged and boosted the team's drive to keep doing what they love most. Releasing another hit song in 2017 titled "Moko Moko", NSG only worked harder to play harder. With a very catchy slogan "All thing na Moko Moko", this banger made its way to local TV stations like BOOM TV and Hi TV. Ahhh!!! They just keep getting better and better.
"Let's all enjoy and support good music and Special THANKS to all the fans for the love and support. It's a beautiful Journey"


-NSG-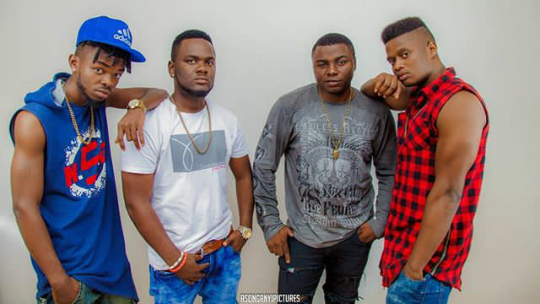 Courtesy of ASONGANYI PICTURES
30 Lashes Mixtape by NOSLiiPGANG is now AVAILABLE..........
DOWNLOAD HERE!!!
👉👉http://VRJmusic.com/album/50
DON'T FORGET TO SHARE!🙌
Thanks for your patience.
Follow us on Twitter - @akatechsolution / @smartdevicess
Leave a Comment
"Making the simple complicated is commonplace; making the complicated simple, awesomely simple, that's creativity"
- Charles Mingus