CATEGORY; ENTERTAINMENT - MOVIES/TV Shows.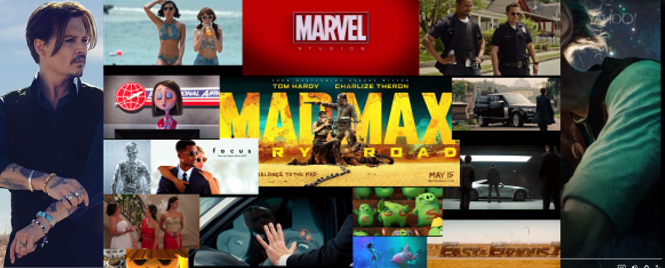 HOLLYWOOD'S 100 FAVORITE TV SHOWS AS OF SEPTEMBER 2015 UPDATE.
You can only have ONE favorite show. Here, thousands of the town's insiders pulled the trigger and name theirs in THR's first entertainment-industry ranked TV list, as the stars and creators reveal their never-told stories (Bill Cosby as Sam Malone?!).
What's the best TV show of all time? Who knows?
This poll is strictly about favorite shows, the programs people in Hollywood hold nearest to their hearts — that remind them of better times or speak to their inner child or inspire their creativity or just help them unwind after a crappy day at the studio — even if one or two of the programs listed here aren't exactly masterpieces of the medium.
Last year, THR published the world's first movie list based on a polling of Hollywood pros. This year's TV survey was handled in a similar fashion. We asked more than 2,800 industry people — including 779 actors, 365 producers and 268 directors, among others — to choose their favorite series of all time (excluding talk shows and news programs).
Although the survey was anonymous, some big names were willing to go on the record. "My favorite is Twin Peaks," says Damon Lindelof, co-creator of Lost (No. 15 on the list, five above David Lynch's mystery). "It quite literally changed the way my brain worked." Mike Hopkins, CEO of Hulu, picks The Sopranos (No. 6). "It's just classic. It had everything," he says.
But even when respondents didn't volunteer their own identities for the public, the results of this survey are full of surprises, starting with the show Hollywood chose as its all-time No. 1 favorite.
Starting from bottom top top as seen below,
100/100 - Desperate Housewives - (2004-2012) ABC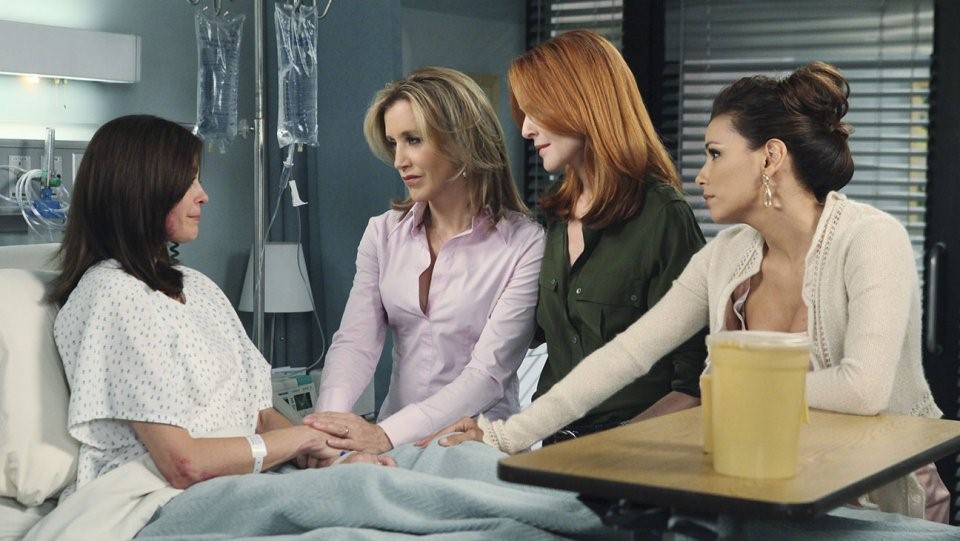 Danny Feld/ABC
Creator Marc Cherry originally wrote Desperate Housewives for cable as an homage to Sex and the City. "It was the next part of the story of all those girls looking for Mr. Right," says Cherry, 53.
"What happens after you find Mr. Right and you move to the suburbs and you're still unhappy? But when the cable networks got it, they didn't think it was scandalous enough."
99/100 - Fawlty Towers - (1975-1979) BBC, PBS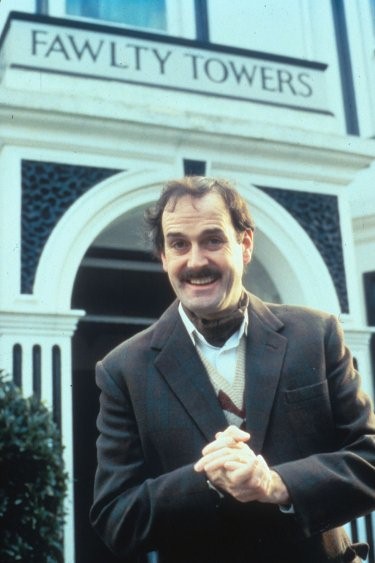 Courtesy of Photofest
This flawlessly structured British sitcom was based on a hotel in England where creator-star John Cleese spent time during his Monty Python days.
The real hotel, the Gleneagles in Devon, closed in March but used to be a tourist attraction; guests were served by actors playing Basil, Sybil, Manuel and the others.
98/100 - Family Ties - (1982-1989) NBC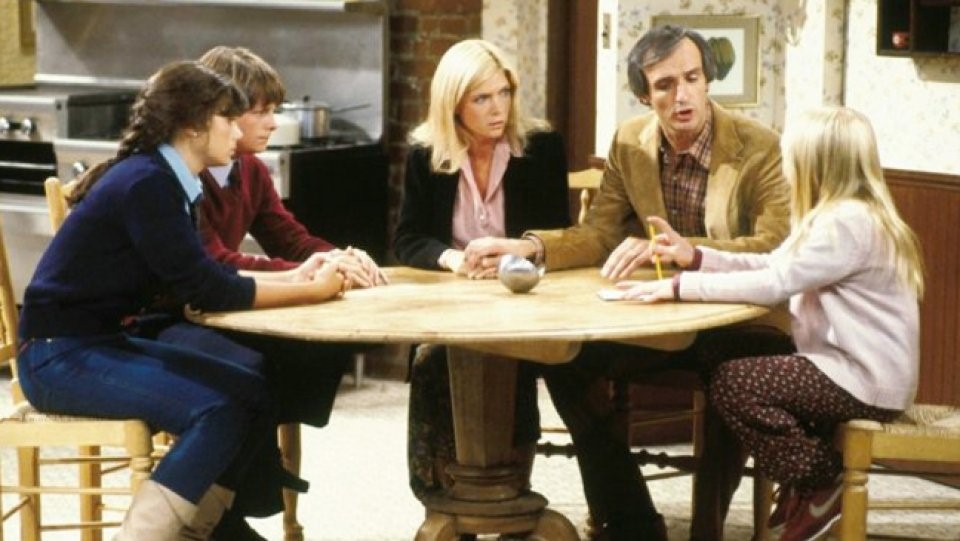 Paramount Television
Michael J. Fox was not NBC's first choice to play Alex P. Keaton — Matthew Broderick was offered the part — in this Reagan-era sitcom about aging hippie parents with self-involved kids. But it didn't take long to see a star was being born.
"I walked into the mailroom during our first season," recalls Michael Gross, 68, who played Fox's TV dad, "and discovered several Santa-sized sacks of mail for Michael J. Fox."
97/100 - Ally McBeal - (1997-2002) Fox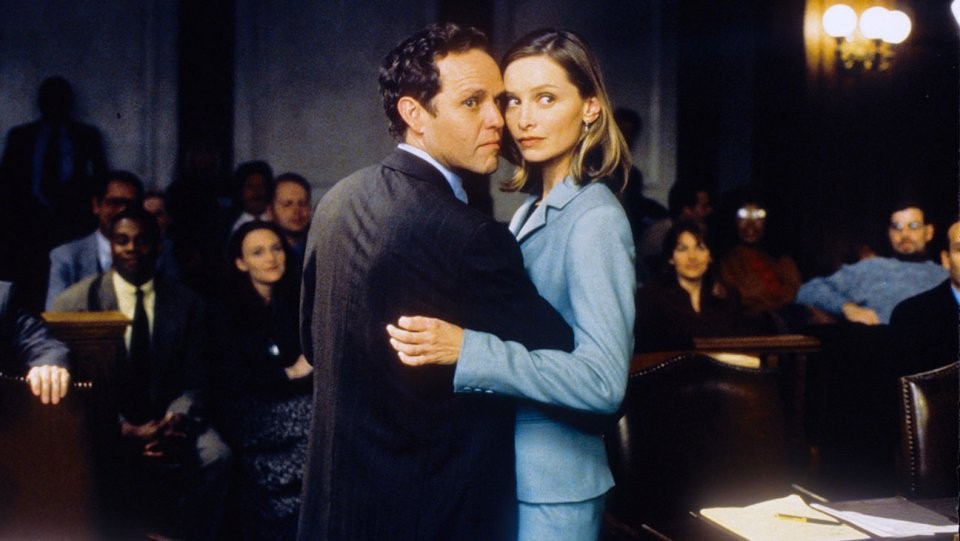 Courtesy of Photofest
David E. Kelley's quirky, genre-busting series about an adorably abashed young female attorney (Calista Flockhart, now on CBS' Supergirl) broke all the rules but ended up a hit anyway.
"We made the pilot," recalls Kelley, 59, "and [then 20th Century Fox TV president] Peter Roth said, 'You've made a lovely little film. But nobody will watch it. Do you want us to air it anyway?' I responded, 'Please.'"
96/100 - Everybody Loves Raymond - (1996-2005) CBS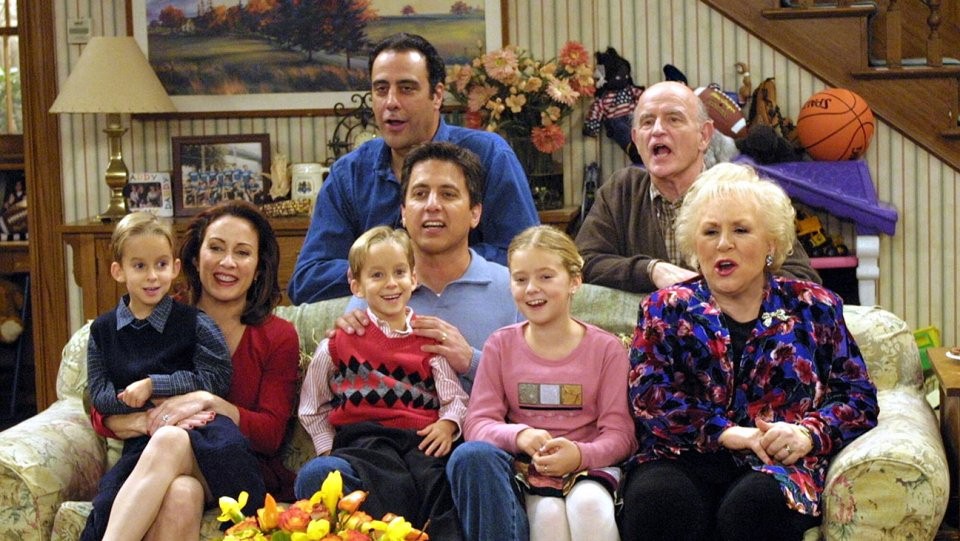 Courtesy of Photofest
Ray Romano hated the title and called CBS' Leslie Moonves to complain. "Les told Ray, 'Tell you what, when you become a top 10 show, call it whatever you want,' " recalls creator Phil Rosenthal, 55. "Next year, we were a top 10 show and Ray called Les. Les said, 'Can't change it now, it's a top 10 show!'"
95/100 - Battlestar Galactica - (2004-2009) Syfy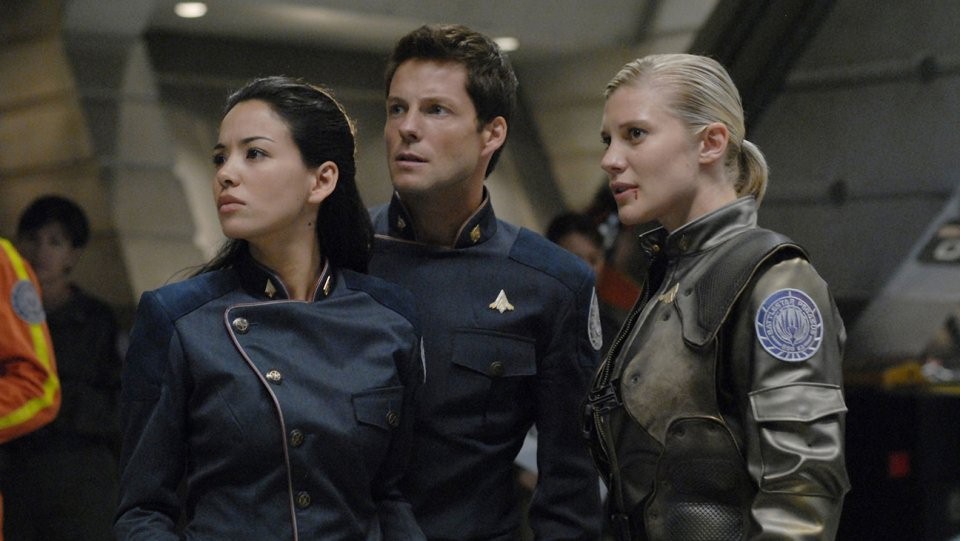 Courtesy of Photofest
Creator Ronald D. Moore took a cheesy 1970s space show and turned into an existential meditation on what it means to be human.
"It was very boldly complex," says Fred Armisen, 48, who became such a fan, he devoted a plotline to it in Portlandia (his character tracks down Moore and demands another episode).
94/100 - Parenthood - (2010-2015) NBC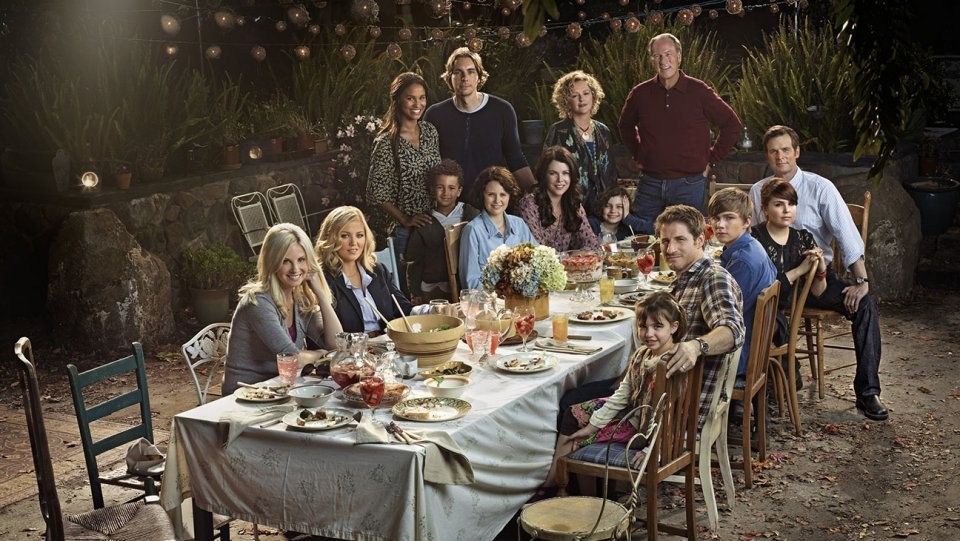 Courtesy of NBC
The family drama, loosely based on Ron Howard's 1989 film, had its share of tragedy, starting with the death of NBC development exec Nora O'Brien, who had a brain aneurysm on the set during the filming of the pilot.
"Seeing her die was a real life-changer," says star Peter Krause, 50. "That whole night is incredibly vivid to me."
93/100 - The Brady Bunch - (1969-1974) ABC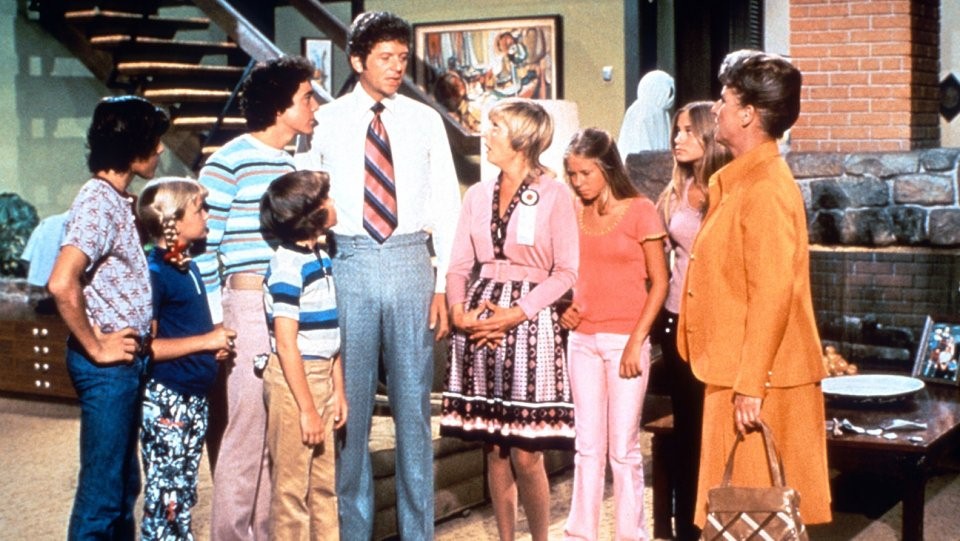 Courtesy of Photofest
Sherwood Schwartz's sitcom about a blended family can be seen daily in 122 countries. "Everyone still wants a hug from me," says Florence Henderson, 81, who played the perfect mom, even if she didn't always have perfect co-stars.
"There were creative differences with Robert [Reed]," she says, "who'd forget that we weren't doing Shakespeare."
92/100 - The Bob Newhart Show - (1972-1978) CBS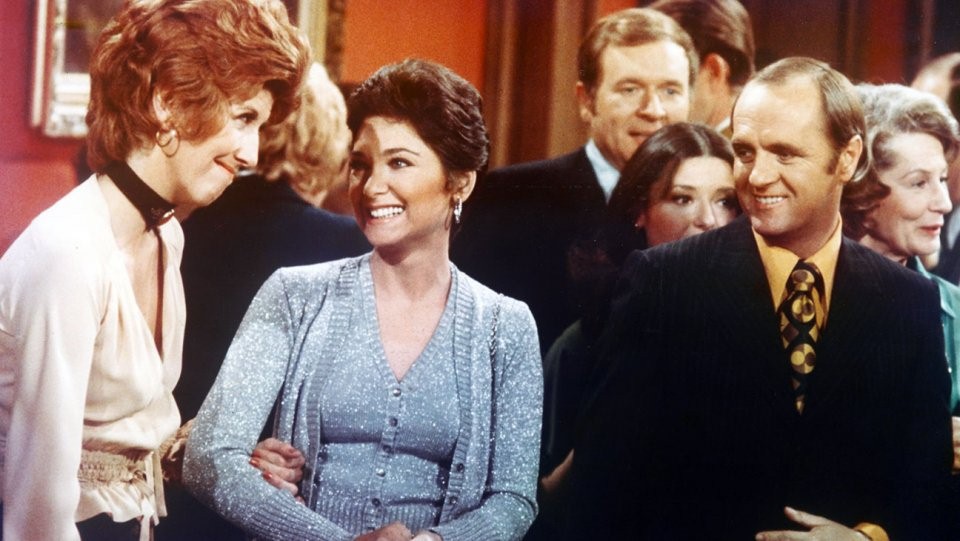 Courtesy of Photofest
"I'm a reactor, not an actor," says Bob Newhart, 86. "So [show creators] David Davis and Lorenzo Music decided to make me a psychologist because they thought a lot of what I did best was in the way I reacted to people.
That show was all about me having to treat crazy situations like they were perfectly normal. One [episode] I had a patient who was a ventriloquist — his puppet was Wally — and the ventriloquist said, 'Wally wants to go out on his own.' I had to keep a perfectly serious face."
91/100 - The Americans - (2013-Present) FX
Jeffrey Neira
When showrunners Joe Weisberg and Joel Fields came up with a storyline for their '80s-era Cold War drama involving the U.S training Contra fighters in Nicaragua, they worried they might have jumped the shark.
So they took the script to an expert, Oliver North, and asked the Iran-Contra figure (who happens to be a fan of the show) his opinion. "We wondered if it seemed unrealistic," says Fields. "But Ollie said, 'Oh no, that really happened.' "
90/100 - Arrow - (2012-Present) The CW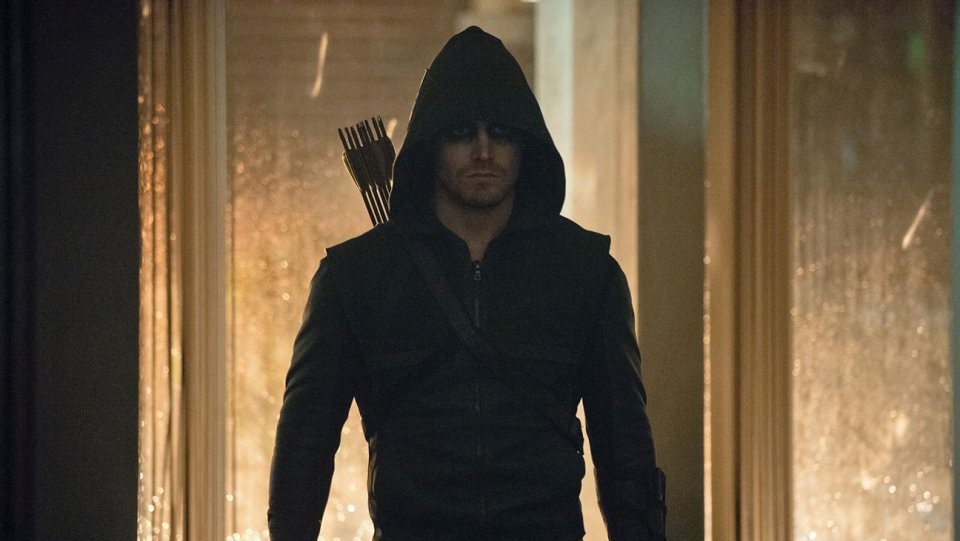 Courtesy of The CW
Bruce Wayne has a whole cave of crime-fighting toys, but all Oliver Queen gets is a bow and arrow.
"We wanted to make it grounded and real," says Wendy Mericle, executive producer of the DC Comics-based show. "Not just about superheroes but people who are going through real trauma. That's why it resonates."
89/100 - The Rockford Files - (1974-1980) NBC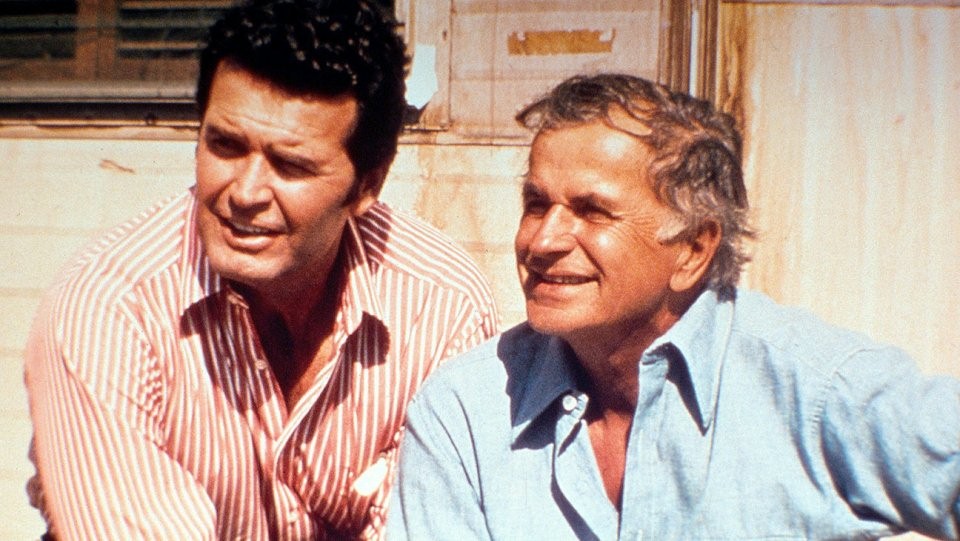 Courtesy of Photofest
A few years into the private eye series, another show on a rival network came on with a similar theme song. "[James Garner] and I ran into the producer of that show," recalls Stuart Margolin, 75, who played Rockford's rascally sidekick, Angel.
"Next thing you know, Jim throws a right hook. The producer gets up and says: 'Did you see that? Did you see him hit me?' Jim looks at me and says, 'You didn't see? I'll do it again.' And he knocks him down again."
88/100 - It's Always Sunny in Philadelphia - (2005-Present) FX, FXX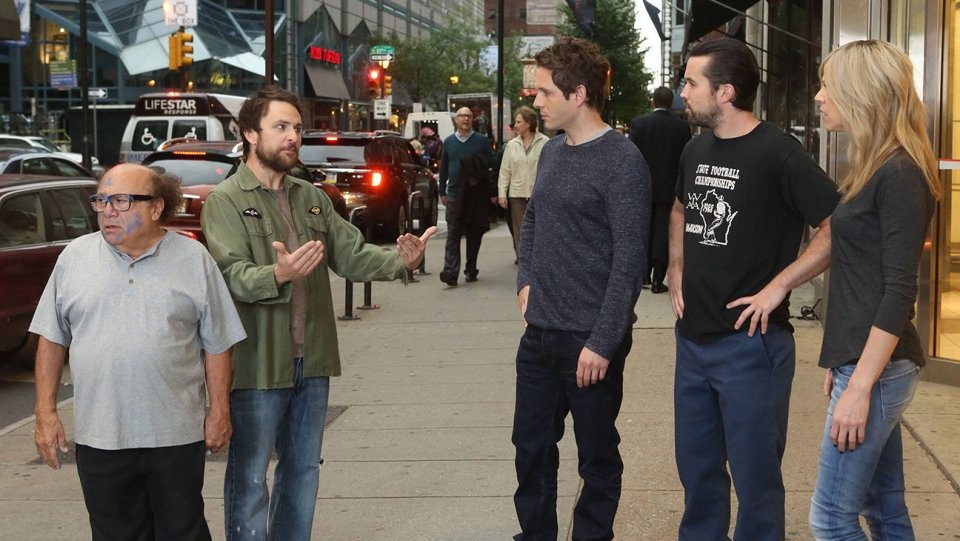 Courtesy of FX Networks
After its first season, the sitcom about misanthropic misfits was on the verge of cancellation.
"The network said that we needed to bring in someone with cachet," says creator Rob McElhenney, 38. That turned out to be Danny DeVito, who helped the show become the longest-running comedy in cable history.
87/100 - Scrubs - (2001-2010) NBC, ABC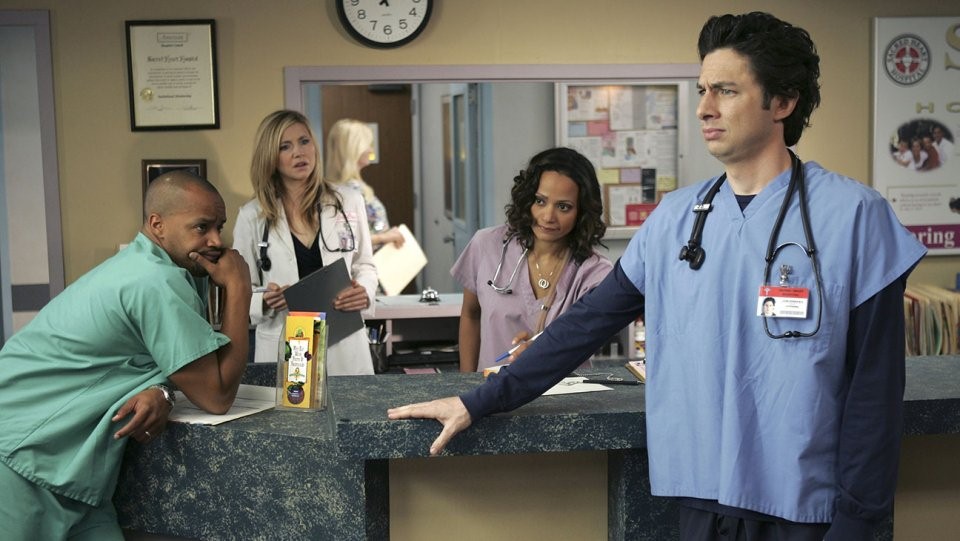 Courtesy of Photofest
Zach Braff nearly blew his first audition to star in this offbeat medical comedy. "He sent a tape," recalls creator Bill Lawrence, 46. "It was horrible. I'm sure he was hungover." He was better in person.
86/100 - True Blood - (2008-2014) HBO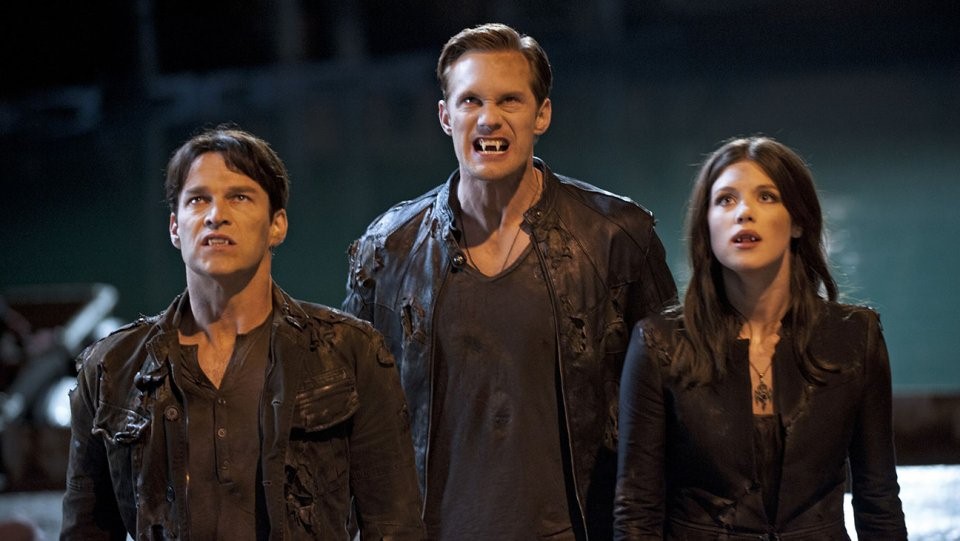 Lacey Terrell
A show about a telepathic waitress dealing with vampires in a small Southern town wasn't the perfect fit for Tony Soprano's channel. "It was not something that made any sense to what our definition of HBO was," says president of programming Michael Lombardo.
But its creator was Alan Ball, who'd made Six Feet Under, so the network took a gamble. Blood ultimately pulled in 13 million viewers a week and, says Lombardo, "redefined what we do."
85/100 - Law & Order - (1990-2010) NBC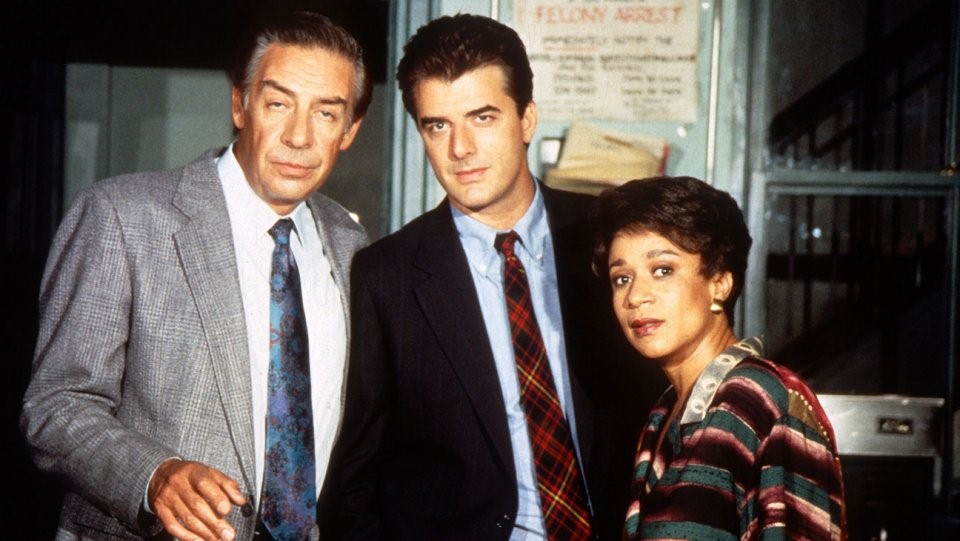 Courtesy of Photofest
Dick Wolf's cops-and-lawyers show all but invented the procedural crime franchise. It cast huge stars before anybody knew their names (Samuel L. Jackson, Claire Danes, Philip Seymour Hoffman) and employed writers (Arrow's Marc Guggenheim and Treme's Eric Overmyer) who went on to become TV titans of their own.
"It was a great show to learn how to craft a story," says House creatorDavid Shore, 56.
84/100 - Alias - (2001-2006) ABC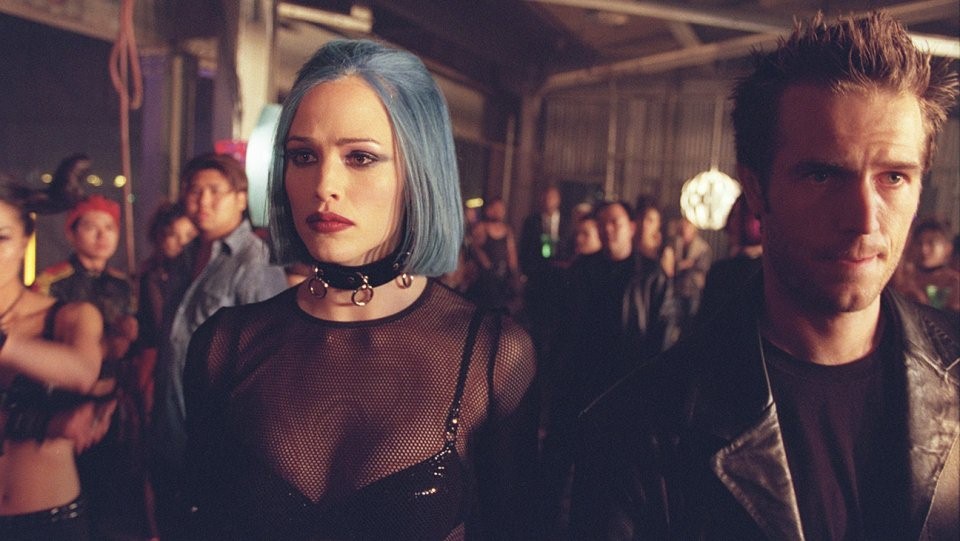 Courtesy of Photofest
J.J. Abrams' spy-fi series put Jennifer Garner in a different wig and clingy outfit every week, but that was only part of its appeal. "It was really about a family that happened to be spies," says Victor Garber, 66, who played Garner's spy-boss father. "That's what made it relatable."
83/100 - Get Smart - (1965-1970) NBC, CBS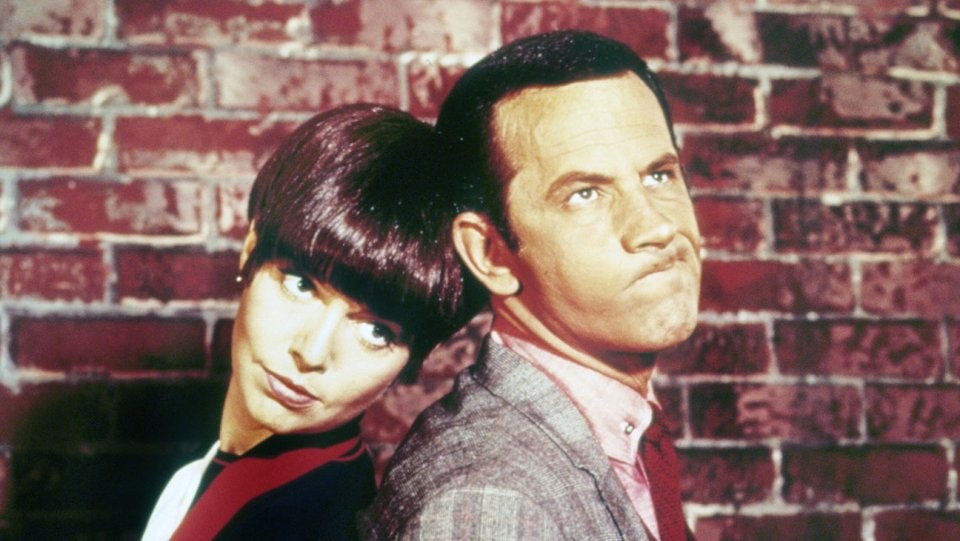 Courtesy of Photofest
"It was a peak in my career," says co-creator Mel Brooks, 89, of teaming with Buck Henry to write and produce this goofy Cold War satire. "I once got a call from the CIA wanting to know how Buck Henry and I knew so much about the Cone of Silence."
82/100 - Gilligan's Island - (1964-1967) CBS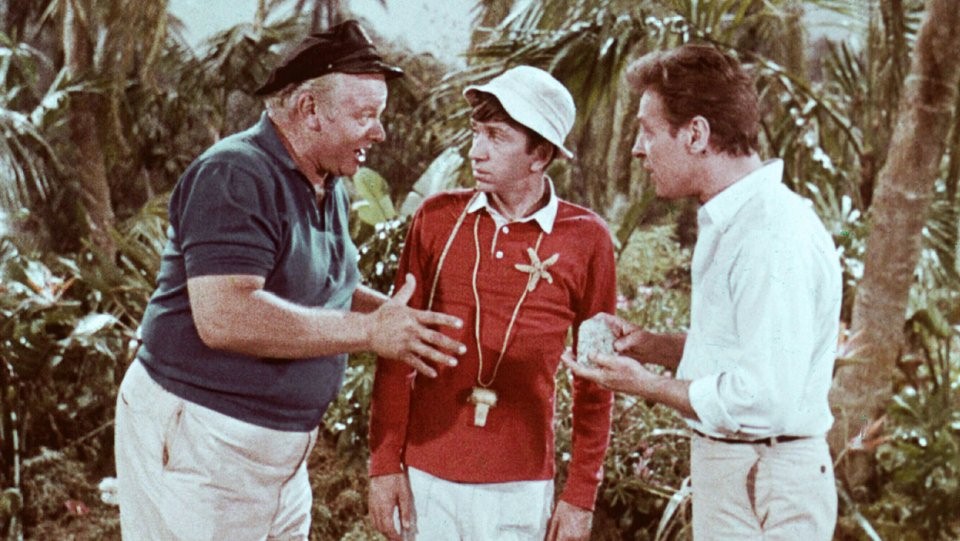 Courtesy of Photofest
Remember the episode where the castaways almost got off the island? But Gilligan messed it up? Or how about the episode where they almost got off the island, but Gilligan messed it up?
The classic sitcom about six stock characters marooned off the coast of Hawaii only ran three seasons but became a TV staple in syndication. Tina Louise, 81, still thinks of Ginger as the role of her career. She says, "It was as if she was just waiting for me."
81/100 - Law & Order: Special Victims Unit - (1999-Present) NBC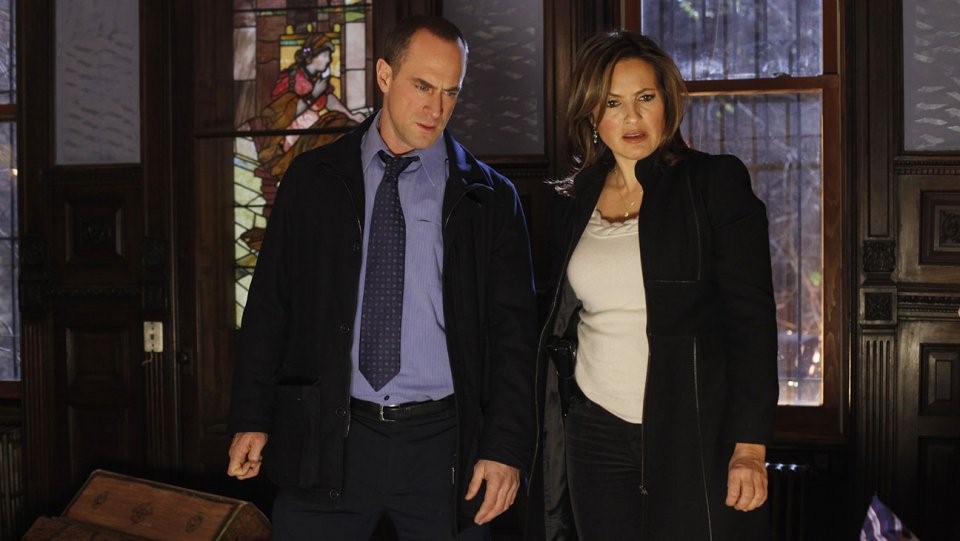 Will Hart/NBC
The first of many Law & Order spin-offs, SVU expanded the formula to include ever more despicable crimes (gang rape, pedophilia, illegal importation of rare gibbons).
But star Mariska Hargitay, 51, knows the true secret of the show's success. "We all know what the cornerstone is of any show's creative direction," she says. "Hair."
80/100 - The Flintstones - (1960-1966) ABC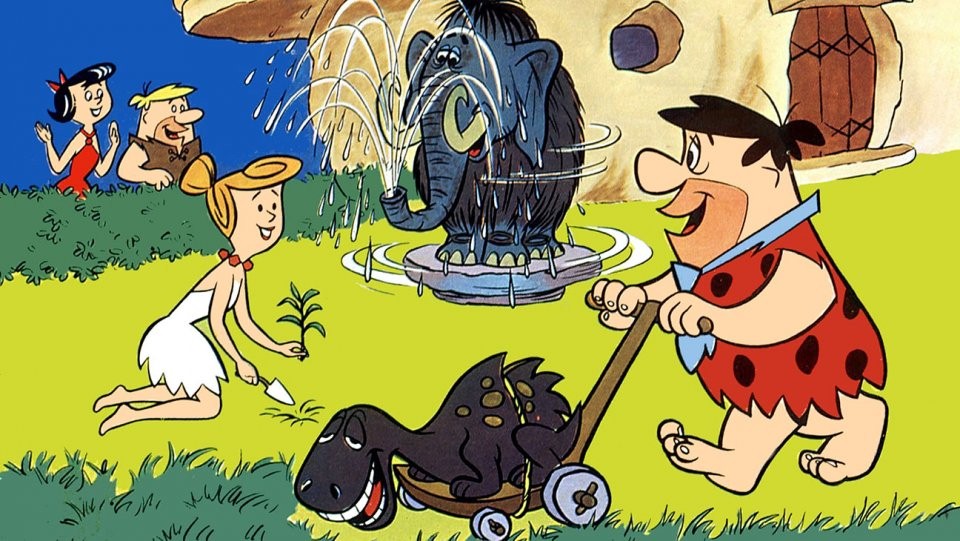 Courtesy of Photofest
The cartoon about a prehistoric family was way ahead of its time — it was the first primetime series to show a couple in bed together (that'd be Fred and Wilma). Fox talked to Seth MacFarlane in 2012 about a reboot, but it never happened.
"In a world where there are so many animated fathers on TV, where does Fred Flintstone fit in?" the Family Guy creator, 41, pondered at the time.
79/100 - Sesame Street - (1969-Present) PBS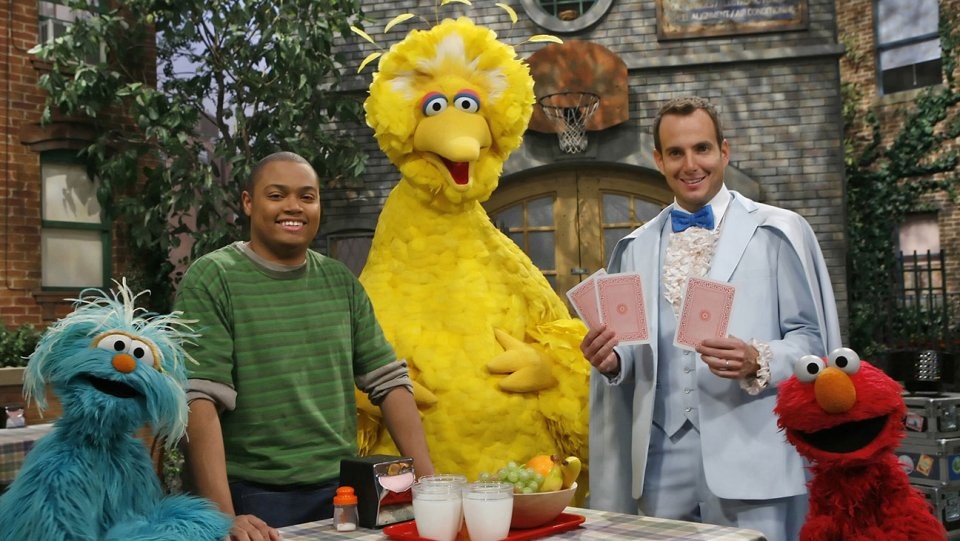 Courtesy of Photofest
The venerable children's show — where the Muppets were born — is heading to HBO.
But Big Bird and Oscar still will be available to kids for free, with the HBO episodes repeating on PBS. SaysSteve Youngwood, COO of Sesame Workshop, "We are the only television program whose mission is to educate the world's most vulnerable children."
78/100 - Married… With Children - (1987-1997) Fox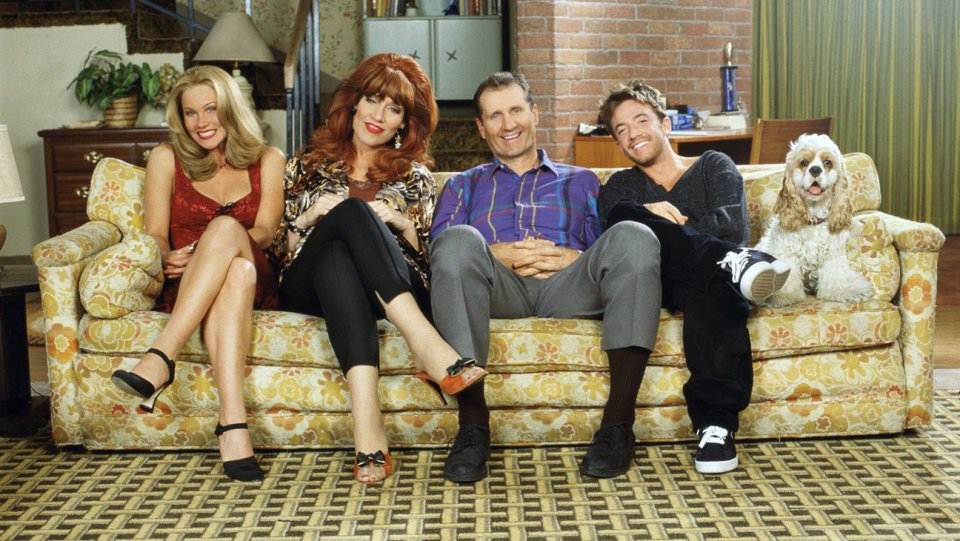 Courtesy Everett Collection
The subversive family sitcom put the fledgling Fox network on the map.
But Katey Sagal, who played Peggy opposite Ed O'Neill's Al Bundy, was careful about who in her family she let watch. "My two kids were born when I was on the show," she recently told THR. "I would never let them see me in the red wig because I thought it was going to scare them."
77/100 - Scandal - (2012-Present) ABC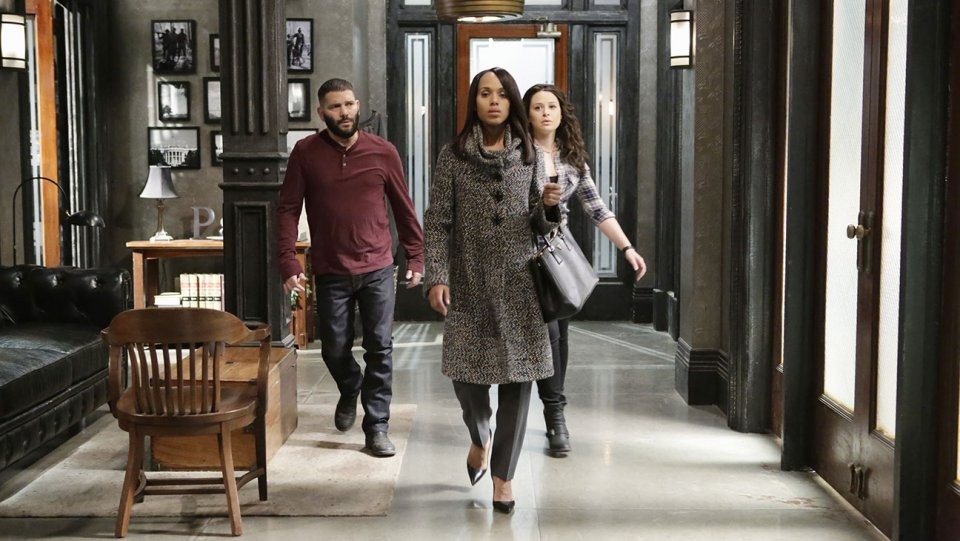 "I had the privilege of sitting with President Obama and the first lady at the Kennedy Center two years ago," says Shonda Rhimes, 45, creator of TV's most over-the-top political soap opera.
"He said, 'The White House is nothing like Scandal.' He thought it was hilarious that a president would have time to do all the pining and loving that [the show's] president does.
But I love the vision of them all sitting around [the White House], bingeing through the episodes."
76/100 - Full House - (1987-1995) ABC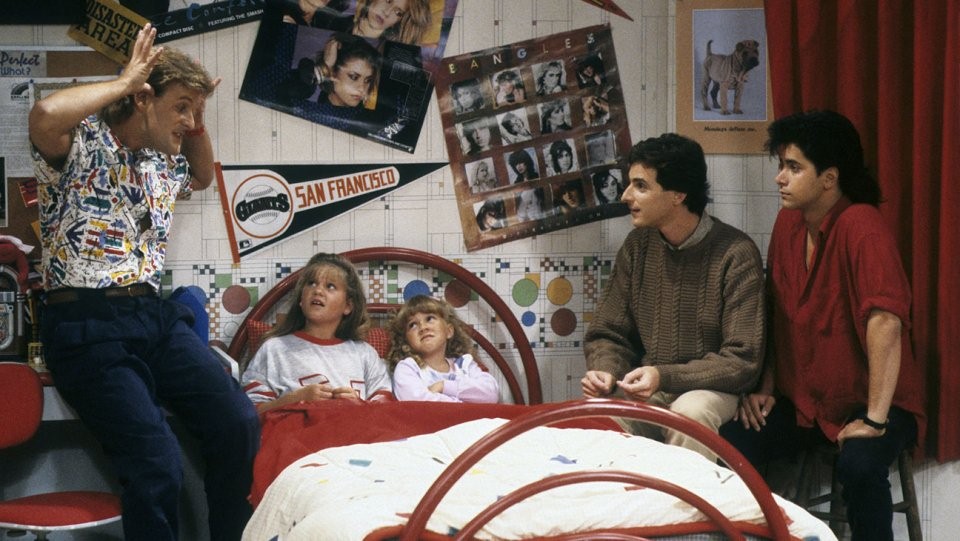 Courtesy of Photofest
"The show was despised by the Hollywood community," says Full House creator Jeff Franklin, 60. "The initial reviews were horrendous."
The Hollywood community eventually warmed up to the fam¬ily sitcom, though; Netflix is reviving the series (without the Olsen twins) next year with Fuller House.
Follow us on Twitter - @akatechsolution / @smartdevicess
Leave a Comment
"Making the simple complicated is commonplace; making the complicated simple, awesomely simple, that's creativity"
- Charles Mingus