CATEGORY; OTHERS - TOURISM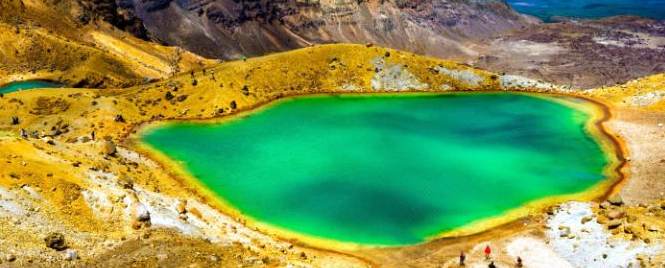 AREAS AROUND THE WORLD WITH BEST WALKS AND A WONDERFUL VIEW.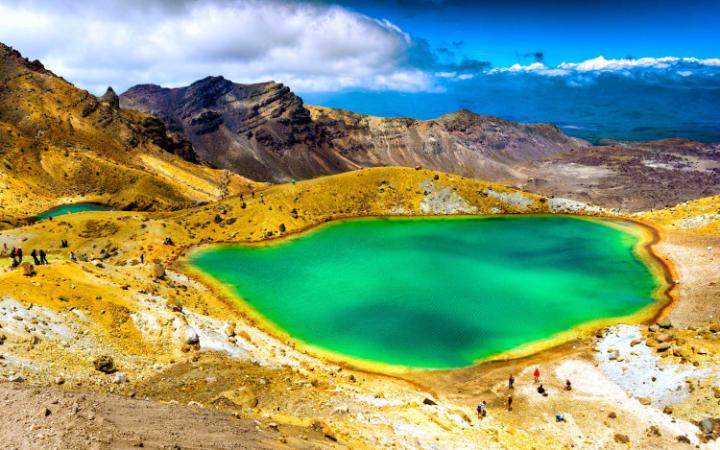 Emerald isle: the stunning landscapes of New Zealand's Tongariro National Park CREDIT:GETTY
GR20, Corsica
Often referred to as Europe's most challenging long-distance trek, the GR20 stretches for 180 kilometres down the mountainous spine of Corsica.
It takes most people between 10 and 15 days, which is ample time to enjoy the French island's scintillating spread of different landscapes – expect everything from airy ridges and granite peaks to clifftop paths and lush pastures. A tough but unforgettable hike.
Tongariro Crossing, New Zealand
A day hike to rank among the best on the planet, this 19-kilometre route plunges the walker deep into the volcanic scenery of New Zealand's North Island.
Tongariro National Park doubled as the sinister wasteland of Mordor in the Lord of the Rings films, but the walk itself is an uplifting journey past emerald-coloured lakes, steaming vents and age-old lava flows. It usually takes between seven and nine hours.
Snowman Trek, Bhutan
Himalayan walks don't come much harder than Bhutan's infamous Snowman Trek, which lasts around 24 days and crosses no fewer than 11 high mountain passes above 4,500 metres. But its sheer scale is also its greatest asset, rewarding hikers with ever more impressive crescendos of snow-capped peaks, mountain lakes and hulking glaciers.
Remote yak-herding camps and tiny Buddhist monasteries add to the appeal.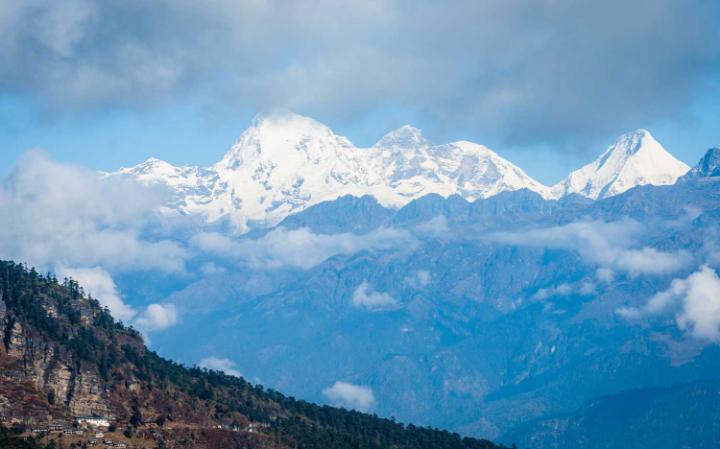 Snowman Trek, Bhutan CREDIT: GETTY
Overland Track, Tasmania
Australia's island state is a walking paradise, with world-class trails both along its coastline and through its hill-rumpled interior. This 65-kilometre trail falls into the latter category, travelling between Cradle Mountain and Lake St Clair through the devastatingly handsome landscapes of the central highlands.There are opportunities for wild swimming and wildlife viewing along the way, and the route passes through everything from alpine plateau to rainforest groves.
Dragon's Back, Hong Kong
Hong Kong is more synonymous with corporate towers and neon signage than hiking trails, but it offers some excellent walks for outdoor lovers.
The 8.5-kilometre Dragon's Back Trail – named after the series of ridges it crests as it heads along Hong Kong Island – is the pick of them, granting deep views of golden beaches, scalloped bays and the South China Sea. Starting only 20 minutes or so from the CBD, it finishes in the fishing village of Shek O.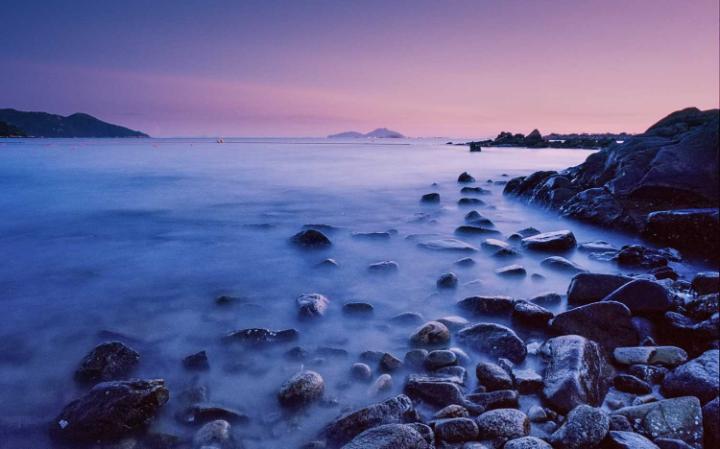 Dragon's Back Trail, Hong Kong CREDIT: GETTY
Mount Toubkal Summit Walk, Morocco
A mighty presence above the hushed red landscapes of Morocco's High Atlas range, Mount Toubkal is the tallest peak in North Africa. Its 4,165-metre-high summit marks the end point of a climb that takes in Berber villages, scree fields and plunging valleys, and the 360-degree vantage point from the top is simply stunning.
On a clear day you can see the Marrakech Plain, the foothills of the High Atlas and the Sahara itself.
John Muir Trail, USA
Named in honour of Scottish environmentalist John Muir, this 339-kilometre trail along the Sierra Nevada mountain range in California is one of the best known in North America. The path passes through three spectacular national parks – Yosemite, Kings Canyon and Sequoia – before culminating at Mount Whitney, the highest peak on the US mainland.
You can cherry-pick any number of great day-hikes from the overall route, and the High Sierra backcountry is ravishing throughout.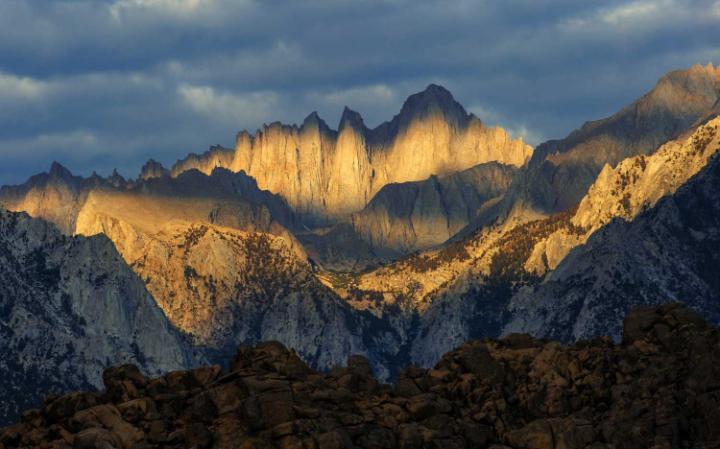 John Muir Trail, USA CREDIT: GETTY
Torres del Paine Circuit, Chile
Patagonia is full of bold, dramatic views, and Chile's Torres del Paine National Park unquestionably has some of the best of them.
The famous "full circuit" hike around the park spends between seven and nine days serving up natural spectacle after natural spectacle, from soaring granite towers and hanging glaciers to dense forest and the South Patagonian ice cap. A classic trek at the bottom of the world.
Tour du Mont Blanc
A tri-nation hike that snakes through parts of France, Italy and Switzerland as it winds its way around the Mont Blanc massif, this long-distance trail is consistently ranked as one of the best in Europe. It covers around 170 kilometres and passes through seven different major valleys, with the imposing form of Mont Blanc itself – the highest peak in the Alps – a near presence throughout.
Kalalau Trail, Hawaii
This 18-kilometre trail along the Hawaiian island of Kauai has earned special status for itself over the decades, due mainly to its transcendent mix of high green mountains, toppling sea cliffs and wide ocean views.
Not content with being a hugely scenic day hike in its own right, meanwhile, it also offers the considerable perk of finishing up on the mile-long white-sand expanse of Kalalau Beach.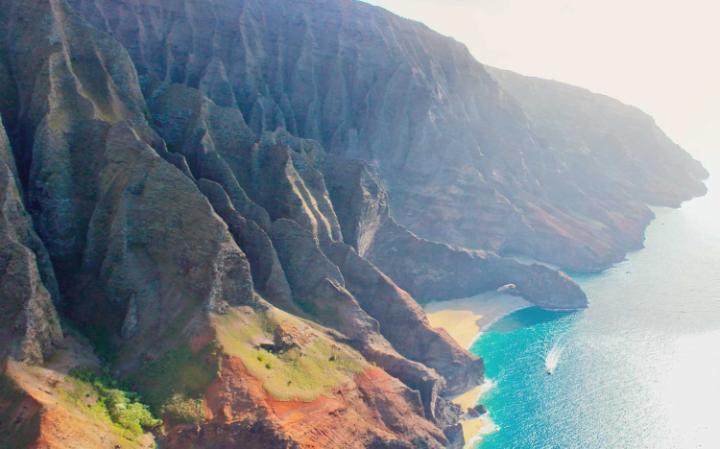 Kalalau Trail, Hawaii CREDIT: GETTY
Follow us on Twitter - @akatechsolution / @smartdevicess / @ewang_hb
Leave a Comment
"Making the simple complicated is commonplace; making the complicated simple, awesomely simple, that's creativity"
- Charles Mingus