News Articles
Source: pocket-lint and trustedreviews ;-)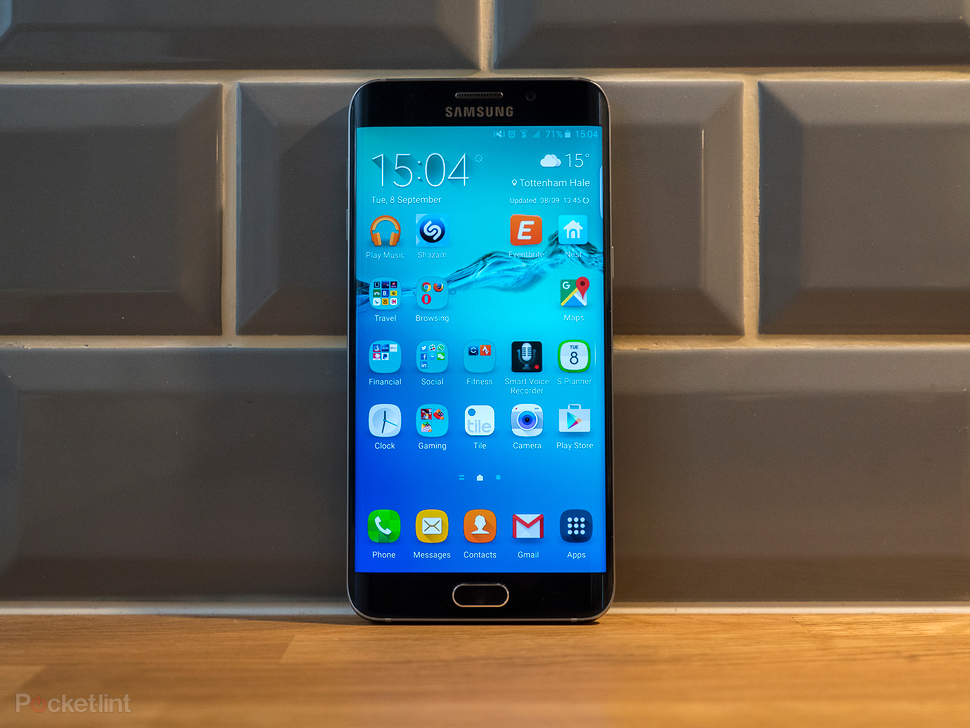 Samsung has made a bold statement with its Galaxy S6 range of smartphones. Plastic painted as metal and faux leather backs have been consigned to Room 101 and Samsung has finally put style and design at the core of its smartphone offering. The Samsung Galaxy S6 edge+ has literally turned heads in our 10 days of daily use. Its curved screen edges make its design stand out from the crowd, so if ever you wanted a phone to get tongues wagging then, well, this is the one.
The Galaxy S6 Edge+ is born of that new philosophy. That's not to say it's all about style. Just like the Galaxy S6 and S6 Edge the 5.7-inch phone is a solid all-rounder and needs to be considering its key competitor, the iPhone 6 Plus.
The Edge+ is also the big-screen phone European Samsung fans will have to live with in lieu of the Galaxy Note 5 – As of now 2015 Samsung has no plans to sell the Note 5 outside of Asia and the US at the moment.
Side views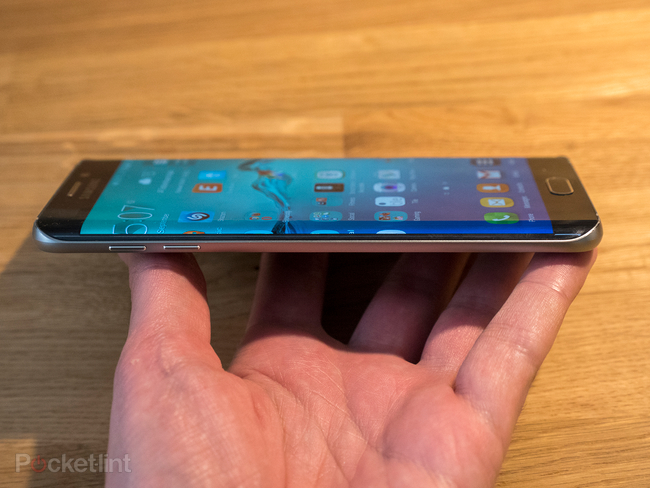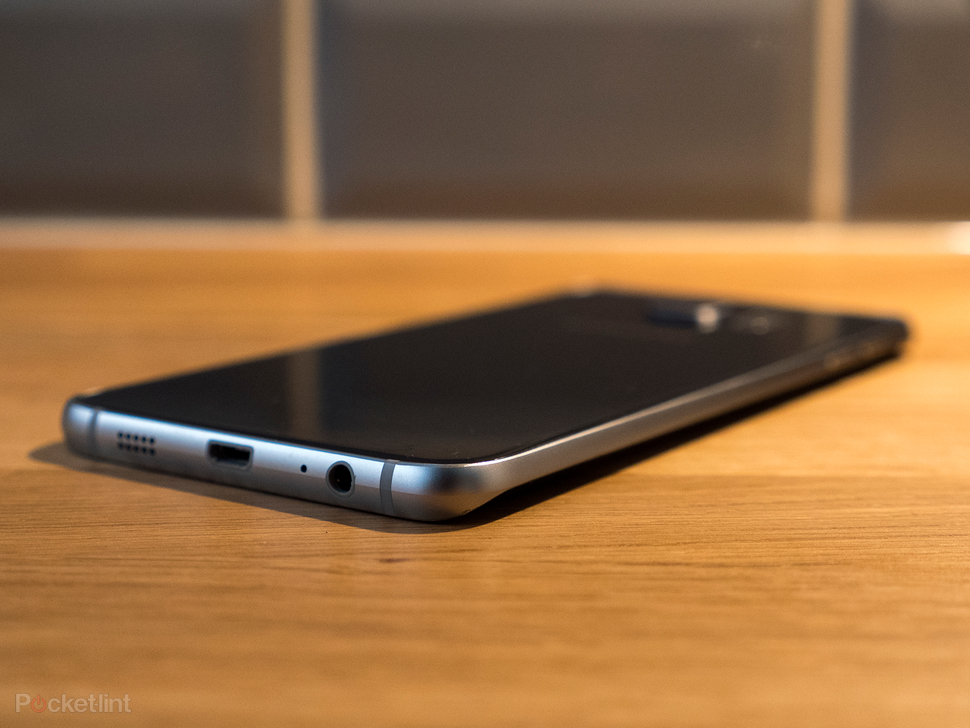 Top and bottom views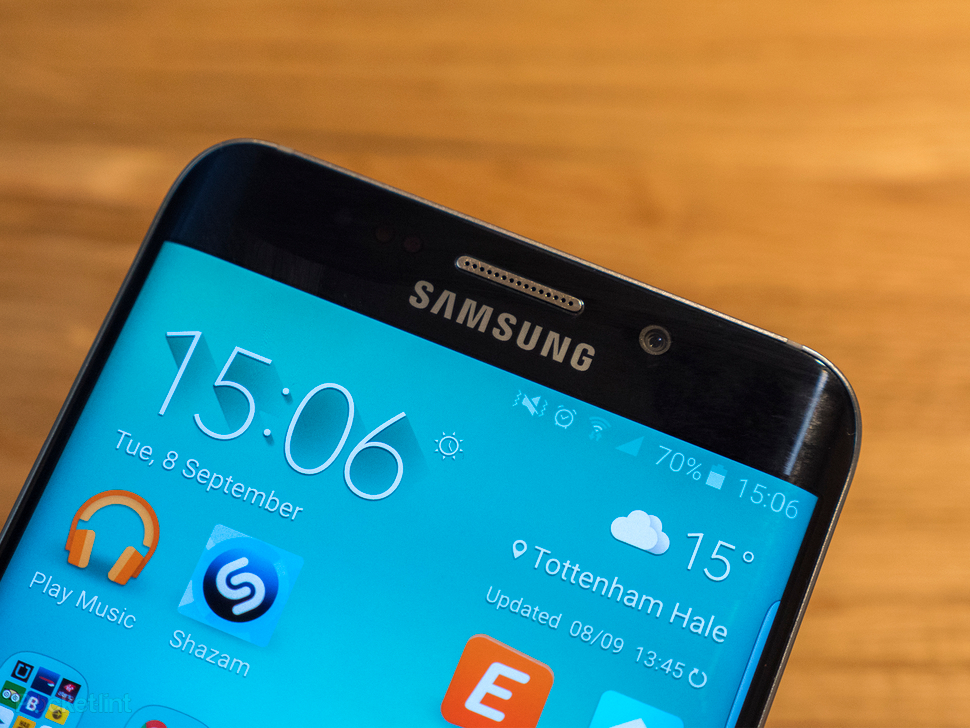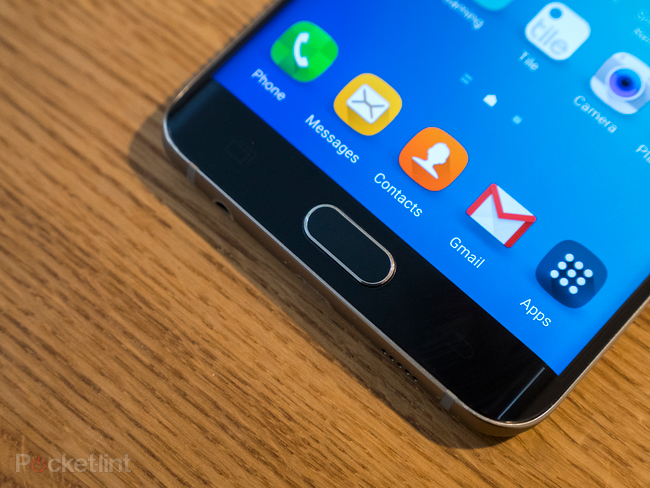 Front and back views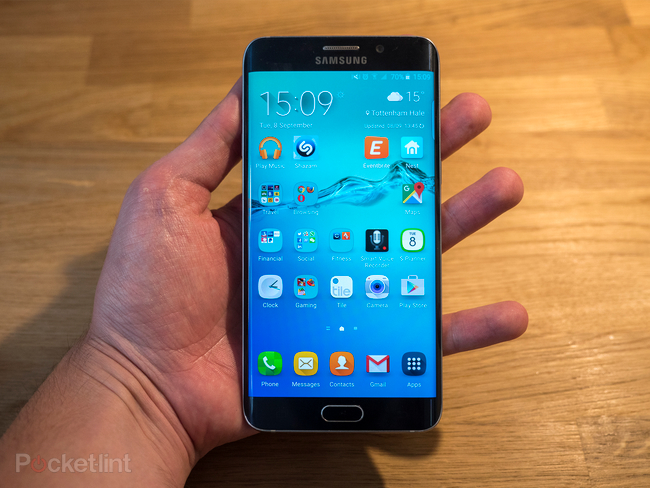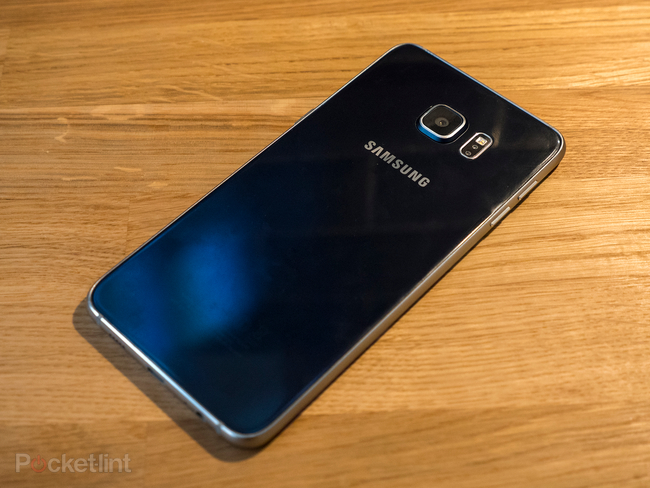 You can see where the speakers, pod for earphones with the charging pod are located.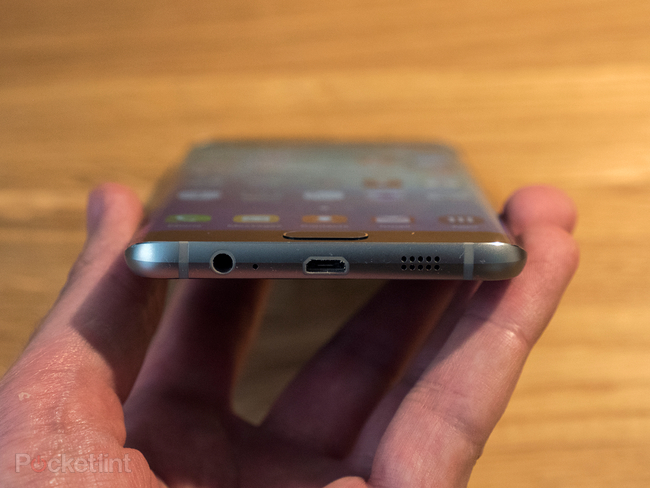 Having a phone with a curved screen that partially displays to both left and right sides isn't just about looking good. The S6 edge+ continues with the "People edge" feature, used to quickly access up to five individual favourite contacts, but also adds a second "Apps edge" for quick-access to up to five personally selected apps. Juggling between these two screens is as simple as a sideward swipe from the edge of the phone.
That's the main use for the curved edge, with an information stream – accessed by, somewhat strangely, rubbing the edge up and down – available to show off alerts, Yahoo! news, Twitter trends, and some other limited options. It's a nice idea, but one we rarely used, as the usual Android alerts at the top of the screen continue to appear and are altogether more familiar. If the phone is face down it will emit a colourful illumination for alerts if active too.
At night the option for a night clock is great though, as the Super AMOLED panel of the phone means only the necessary pixels illuminate for a non-distracting display. It's easily visible from a horizontal sleeping position thanks to that curved edge. It's subtle features like this that add to the edge+'s appeal. However, compared to the original Note Edge from 2014 – which had just the one right-hand curved edge rather than both sides like the edge+ – there's simply not the same depth of functionality in the Apps edge feature. There's been time for Samsung to forge forward and integrate the edge app concepts yet more, but in the edge+ it feels ultimately the same as before. We feel that there's more potential to be unlocked yet.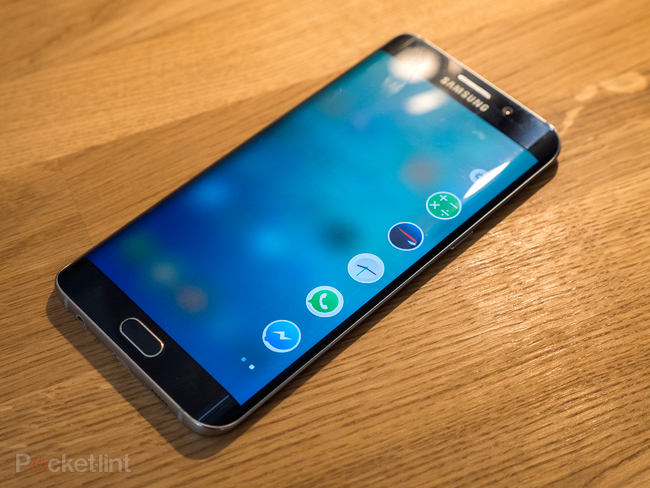 The S6 edge+ is roughly the same phone as the S6 edge, but in a supersize format (154.4 x 75.8mm vs 142.1 x 70.1mm respectively). It's still marginally smaller than the iPhone 6 Plus is in every dimension, though, so if you've seen one of those and think it's big then the edge+ isn't far behind.
And you know what, we don't like the edge+ as much as the original S6 edge. It's largely down to preference, but there's just something better suited to that edge design in the smaller phone (plus, as we'll come to, we're less convinced by the screen at this larger scale).
But let's not fall off the wagon: the S6 edge+ is a visual design masterpiece. Just look at it. As we said of the S6 edge, there's no faux stitching or mock leather, instead it's all metal frame and Gorilla Glass 4 both front and rear.
Which all looks great if you, um, don't touch it. Such visual design appeal isn't always practical: after a week of use the fingerprint smeared rear glass doesn't exactly look its best, so a regular microfibre cloth clean-down won't hurt. Plenty of other flagship devices suffer such pains too, though, so it's not a Samsung only issue.
However, there are other ceilings imposed on functionality that may wind up the general public. Unlike earlier Samsung Galaxy phones (from the SGS5 era) there's no removable battery, no additional microSD storage options (32GB is £749, 64GB is £829 for the edge+) and no waterproofing
With curved edges there's less space for such ports, we suppose, as the antenna and ample battery have to be squeezed into the edge+'s 7mm body without compromising performance. And we've not had any issues with call quality during testing.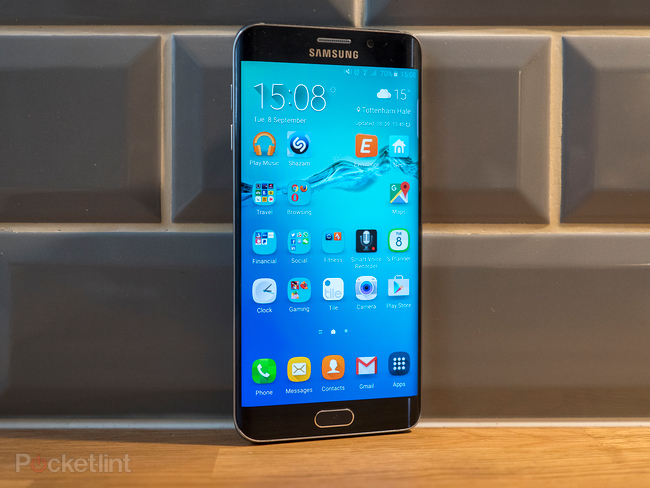 The 5.7-inch panel in the S6 edge+ might sound huge, but we've found it to fit well in the hand. The placement of the fingerprint scanner (more on that later) makes it a breeze to sign in without a PIN and fire-up the bright and colourful Super AMOLED panel.
It's packed full of detail at 2560 x 1440 pixels too, making video playback and images look exceptional, encased in minimal edge bezel that almost appears to disappear because of the design. That's the real appeal of this phone and what a number of passers-by have commented on the most.
But at this scale the edge+'s curved edges exaggerate a falloff in colour. On our review handset a vignette to the outer edges brings a slight blue cast that's visible over whites, an issue which appears more prevalent than in the smaller S6 edge. However, and unlike the LG G Flex 2 and its fully curved screen, we've not noticed prohibitive grain to the curved edges.
It's a glossy panel in the edge+ too, so if the screen brightness is dipped too low and the sun is out you may find issues with excessive reflections, particularly to those curved edges. Fortunately available brightness is considerable, so even during testing during a sun-soaked Berlin heatwave it's never been an issue to read the panel.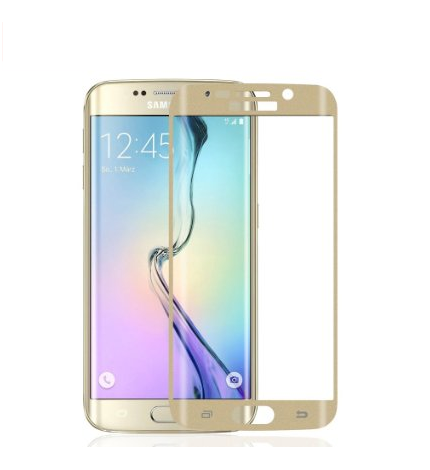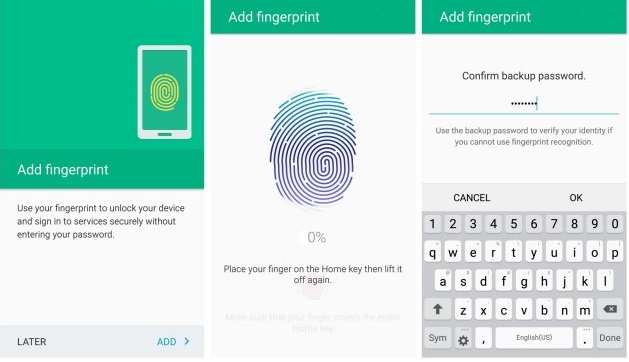 Lots of flagship phones now adopt fingerprint scanners, with even those on the likes of the affordable OnePlus 2 being exceptionally good. The S6 edge+ holds up well, delivering a press-to-access fingerprint scanner that's on par with the best competition, including Apple TouchID.
Whether you like the look of Samsung's protruding home button or not (where the scanner is houses), it does mean you'll know exactly where to pop your thumb or finger in order to sign into the device. As there's no need for physical movement the home button placement also makes perfect sense, even for one-handed sign-in. The main vulnerability of the system is when a finger is wet, so rain and sweat can cause repeat sign-in attempts to fail.
When assigning a fingerprint the S6 edge+ (and you can assign up to four), the software asks for multiple repeat presses per digit in order to build up an accurate profile rather than gauging the print from a single assumed press position. A 0-100 per cent progress report updates with each press and instructs you to remove the finger if you're doing anything wrong. It's easy to understand and works really well.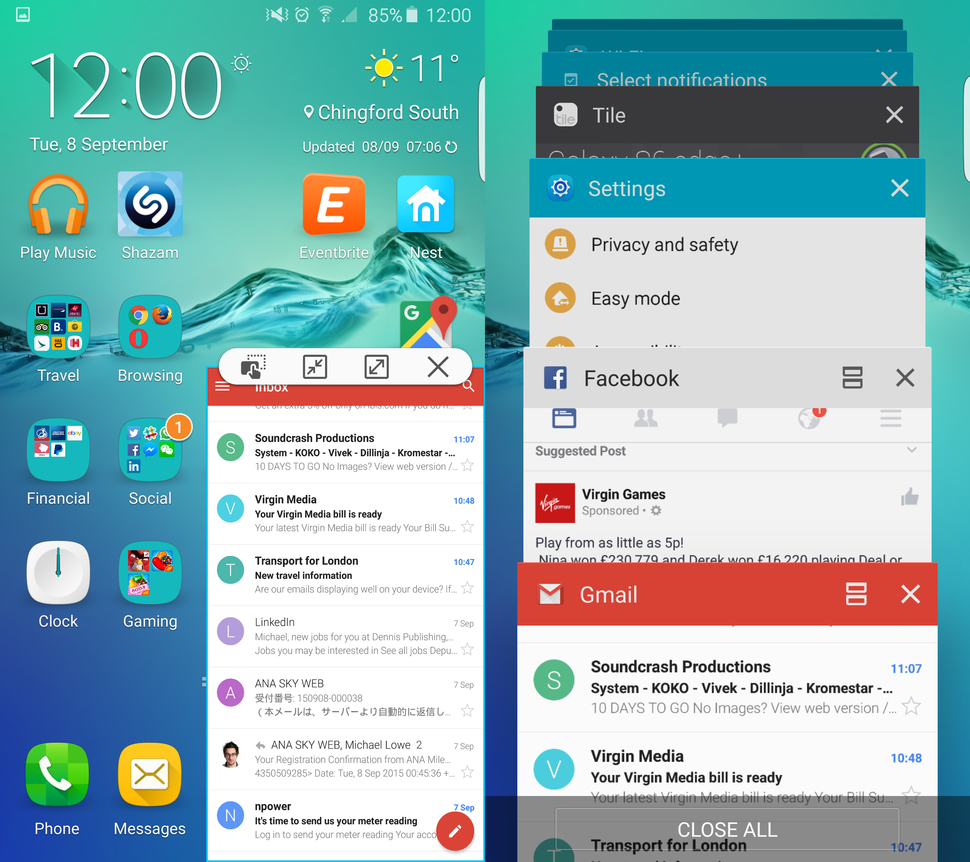 With a screen of the edge+'s scale it's good to find some multi-tasking functionality, such as dual window, to spread a couple of apps across the panel in a 50-50 split. The ability to use this to interact between apps – such as clicking and dragging a gallery image into an email – is certainly useful, although it's been pretty rare we've needed it. There's even a miniature screen-within-the-screen should the 5.7-inch scale prove too much for one-handed use.
Unlike the Note series, the edge+ lacks a stylus so some of the finger-based corner swiping to drag down apps into pop-up view (not available for all apps) isn't always successful on first try. At least Samsung is doing more than some manufacturers to utilise screen space and resolution though, but at this scale we find ourselves thinking "where's the Note 5?"
Samsung has often been guilty of going in heavy when it comes to additional apps via its TouchWiz user interface (which is skinned over the top of Google's Android 5.1). In the S6 edge+ it's not over the top: there are the obvious edge app integrations, along with a side swipe to access the Flipboard-Powered My Magazine news section (shame its sources are still limited rather than truly personal).
Pre-loaded apps include less bloat, but a full spectrum of useful Microsoft Apps: OneDrive with 100GB free online storage in the cloud; OneNote for notes and ideas (similar to Google Docs); Skype for online chat and calls (although we can't seem to deactivate it from background use once signed in, there's no Force Stop option); and Word, Excel and PowerPoint for those work tasks (all three of which lacked from the earlier edge model).
Other small changes such as the calendar becoming S Calendar make little practical difference, as it can still be integrated with your Google Calendar source. So the user interface is typical Samsung, largely aesthetic, and, actually, it's rather good.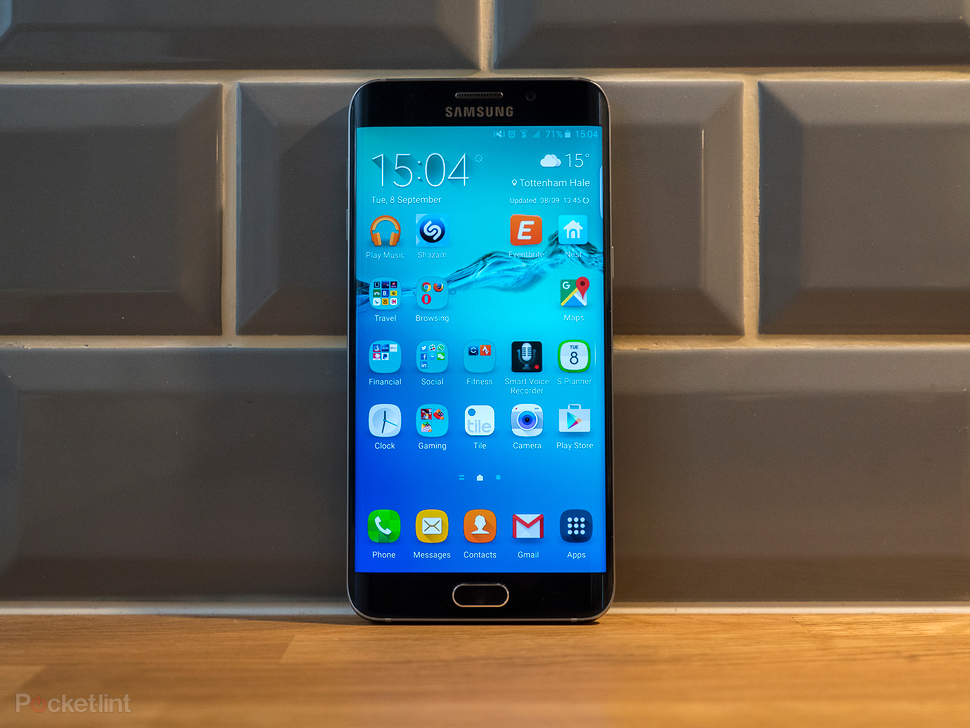 The software runs silky smooth thanks to the hardware under the hood. The S6 edge+ is very similar to the earlier edge in this regard, squeezing in Samsung's own octa-core Exynos processor and ditching the Qualcomm chipset it's often used in UK handsets
That's a quad-core 1.5GHz Cortex-A53, paired with a quad-core 2.1GHz Cortext-A57, alongside 4GB RAM. The extra 1GB RAM over the smaller S6 edge gives a little more breathing room, allowing the phone to handle multiple apps running at a time without issues. Only once did we have TouchWiz glitch out on us, otherwise it's been a swift and easy-to-use experience.
Gaming performs well, with obvious high frame-rates in playback and minimal loading times, whether you're a Fallout Shelter, Candy Crush or Real Racing fan. Perhaps most interesting is that playing through five lives in Candy Crush doesn't cause the edge+ to get hyper hot like some competitor devices can.
Indeed the edge+ doesn't kick out excessive heat from our experience, which helps with longevity per charge. A casual 16-hour day saw us getting to bed with around 15 per cent battery remaining, the 3,000mAh cell holding out even longer than on the smaller S6 edge model.
Go heavier with more gaming, Skype and WhatsApp and the battery will be stretched somewhat more. But here's where the Power saving mode comes in handy, by limiting screen brightness, CPU performance, and so forth. We prefer the full fat S6 edge+ experience so have tended to avoid this option, but if you need a couple of extra hours in a day then it can certainly help.
Fortunately the addition of fast charge means you can go from a near-empty battery to a full one with under 90-minutes plugged into the wall. A 15-minute top-up can reap around 25 per cent charge. And there's even wireless charging, but Samsung doesn't include a wireless charger in the box, it's microUSB only.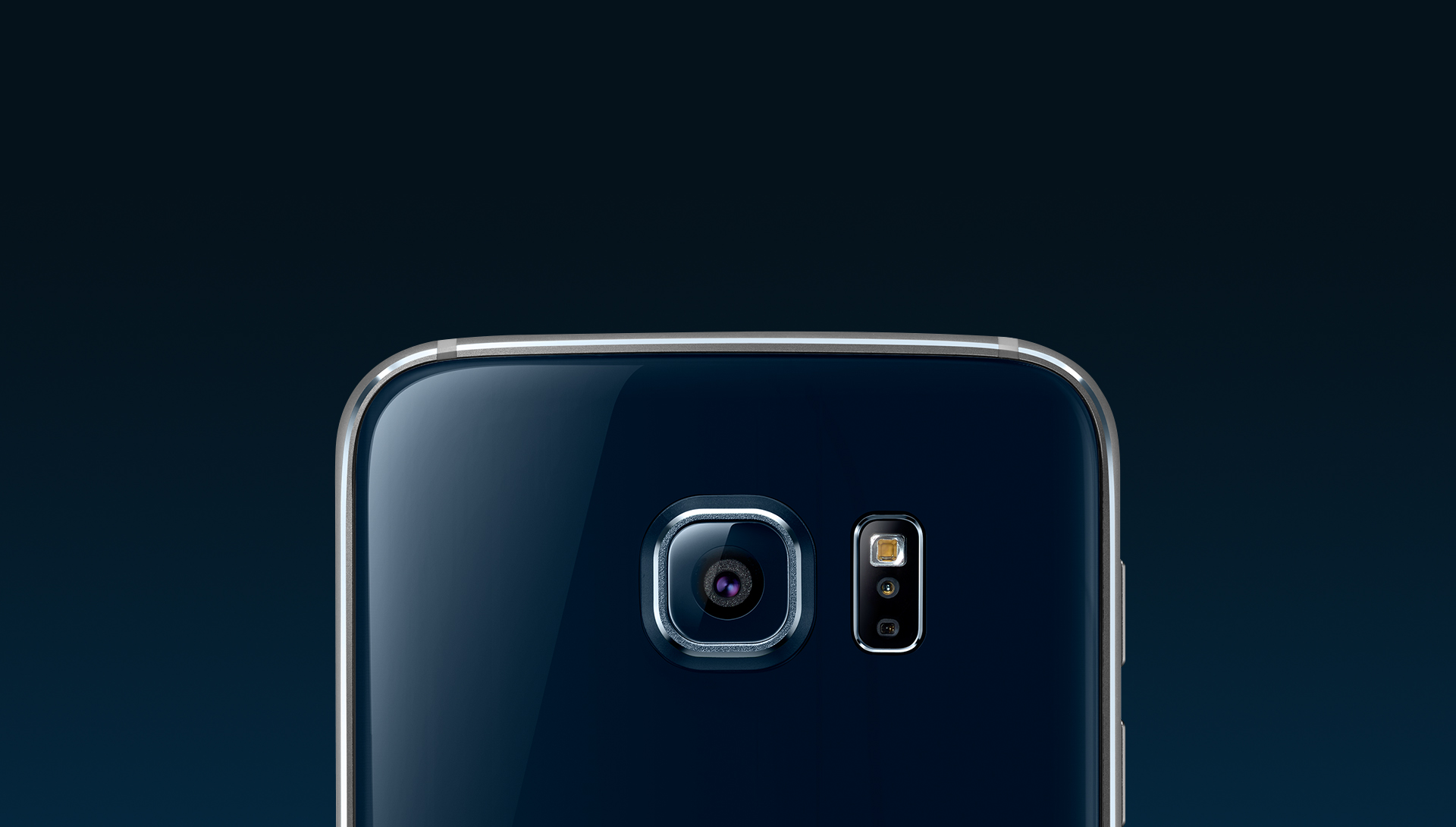 The Samsung Galaxy S6 edge plus has an wonderful camera thats make you take pictures like a professional.
One area that we've been really impressed with Samsung Galaxy device of late is with camera performance. The S6 edge+ is no different, doing a grand job in a variety of light thanks to a fast f/1.9 aperture that can let lots of light in for shots in daylight or low-light.
The interface, too, is lightning quick, snapping a shot the moment you press on the screen. Take one shot, take stacks of shots one after the other, there's no letup in capture performance, while autofocus and face-detection work extremely well. Shame the edge screen isn't used to house a virtual camera shutter like on the Note Edge though.
To match great performance are great images from the 16-megapixel sensor. Sharp and packed full of detail, even low-light scenes fare well. We've taken the edge+ to dinners, parties, dinner parties, outdoor twilight gigs and all have been eaten up by this device's performance.
Our only real qualm is the camera's automatic assumption of using a low shutter speed rather than raising the sensitivity, which can result in blur. Sure there's decent on-board optical image stabilisation, but that can't always counteract subject movement. As a workaround there is a Pro mode where the ISO sensitivity can be set (forcing the shutter speed to be faster, at the sake of final quality), but there's still no direct control over the shutter speed (an issue we levied at the earlier S6 edge).
Elsewhere there are stacks of options, from HDR (high dynamic range) to balance shadow and highlight detail, through to GPS tagging, composition grid lines, and filter effects. Video can be captured at up to 4K resolution.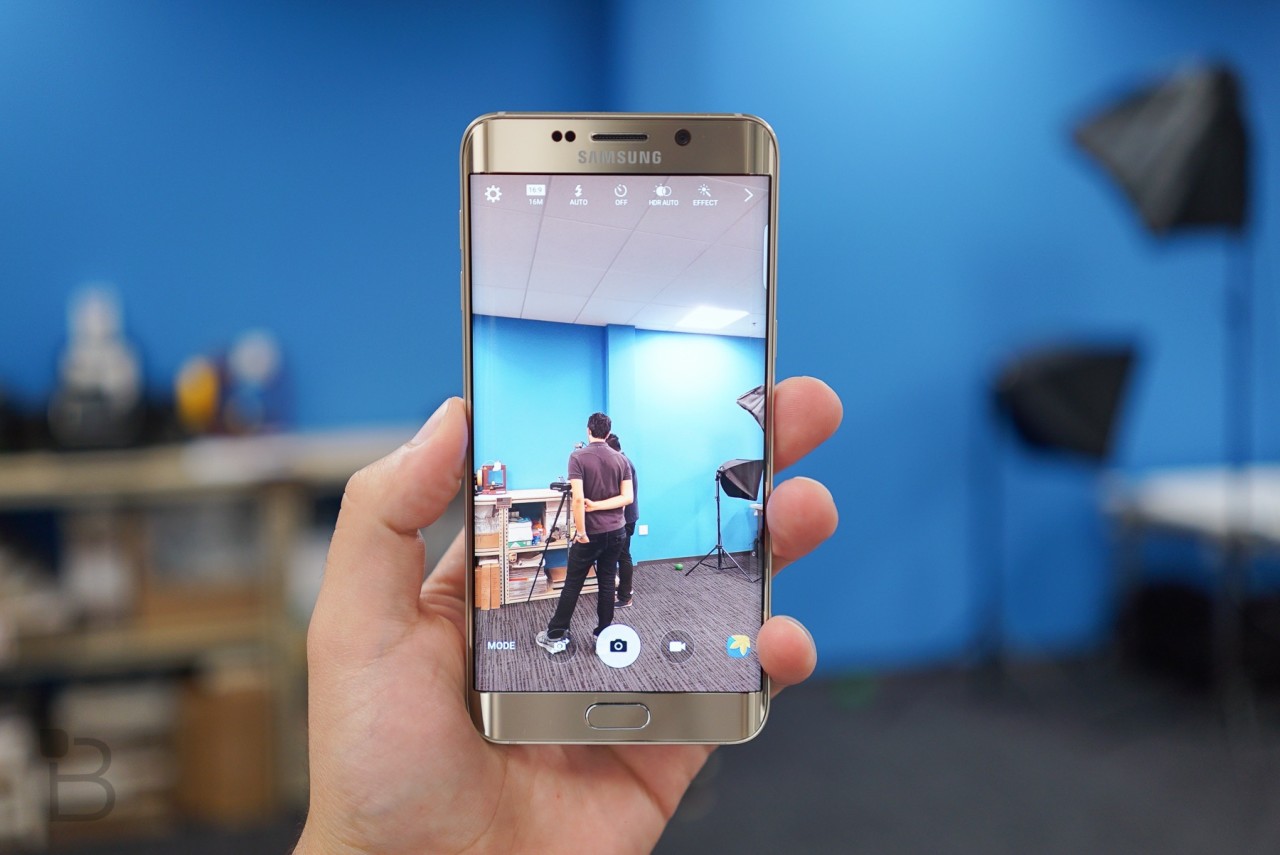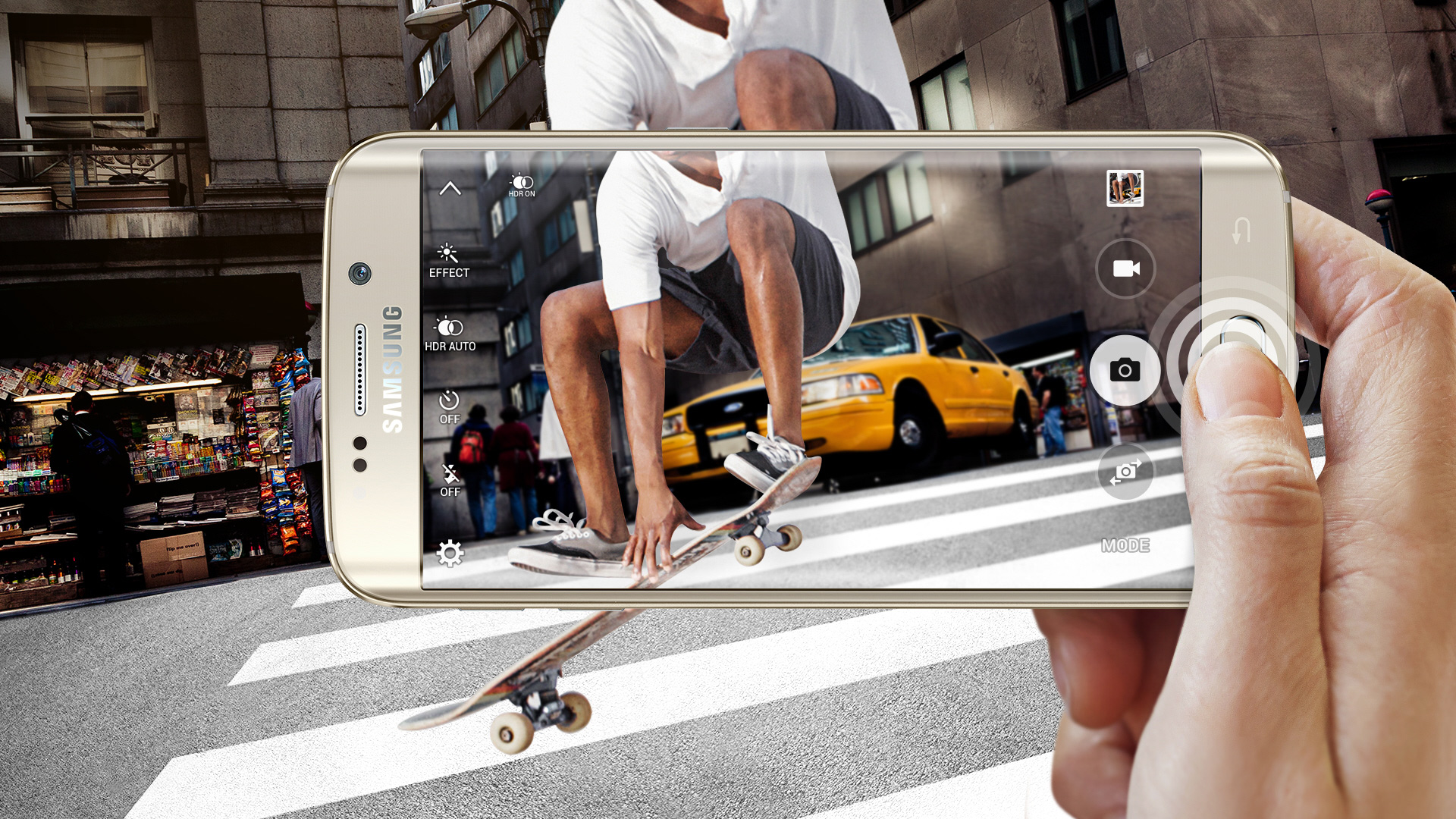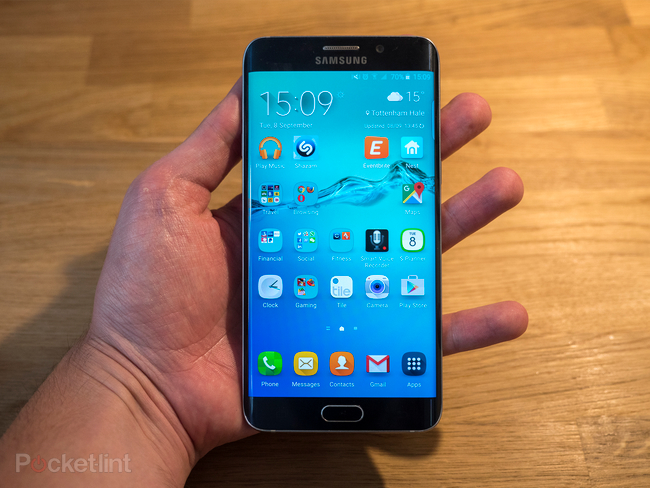 As the big brother to the already excellent S6 edge, the edge+ gets off to a flying start, showing off visual design flair like no other.
But in this larger form we're a little less convinced by the screen curves, due to vignetting and reflections from its glossy exterior. The lack of microSD will continue to frustrate too, especially when considering the 64GB model's eye-watering £829 price tag. And, yes, those curved edges might be pushing the edge of reason, but by pushing beyond the traditional design bounds the edge+ is a show-off phone on a grand scale.
Expensive though it is, the edge+ also performs wonderfully. Better battery life than its smaller sibling, a great fingerprint scanner, and an octa-core processor that can munch through apps without overheating all add up to an impressive flagship experience.
It's radical, it's a head-turner, and it's certainly not for everyone. As much as we love the S6 edge+, it kind of leaves us instead pining for a Note 5 at this scale, with the 5.1-inch S6 edge being our preferred of the two edge models.
Posted by Akatech Solutions

Read more

Comments (10)

10/12/2015.
Source: www.cnet.com ;-)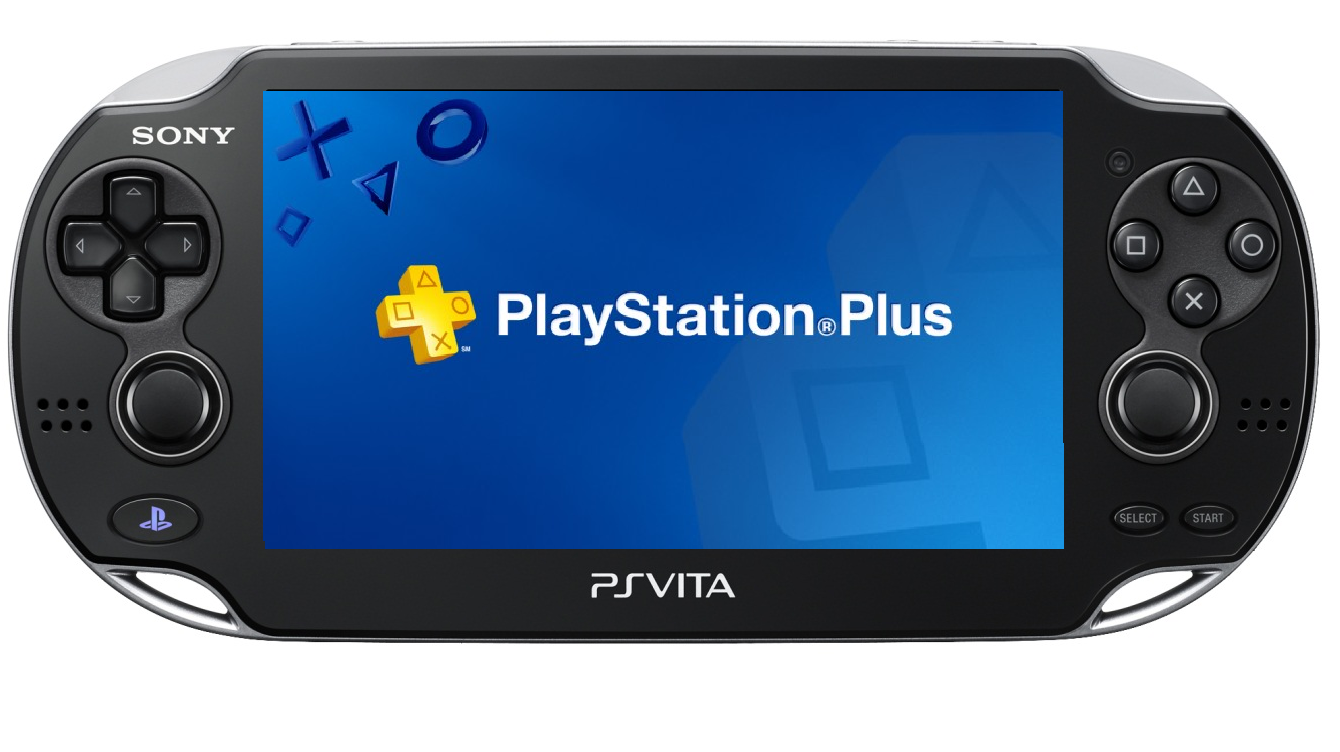 THE GOOD The PlayStation Vita delivers amazing visuals on its 5-inch OLED touch screen that look almost as good as PS3 graphics. The system's game lineup has matured into an indie haven, though AAA titles are scarce. The Vita allows for downloading of some games (including all first-party titles) over the PlayStation Network. The Vita's operating system is smartly designed, easy to use, and ultra-responsive. The unit feels great to hold and has excellent standby battery life. A lot of PSN titles can be purchased on PS3 and Vita for one price.
THE BAD The Vita uses proprietary media and connections across the board, and even requires the purchase of a separate memory card to play most games and use most apps, which results in a hidden cost. Battery life could be better, and there's no way it can be replaced by the user. There's also no video out. Also, some antipiracy implementations are a bit cumbersome to deal with (for example, mounting the Vita to a PC/Mac for file transfer). It's also unclear how much storage the Vita has onboard, and it'll cost you more money for larger Vita Memory Cards.
THE BOTTOM LINE Overall, the PlayStation Vita is the most advanced portable gaming system ever made. While the price is deceiving because of a hidden cost, gamers are getting an impressively complete package. Now priced at $200, the Vita makes a compelling case as the ultimate indie portable console.
Originally referred to as the NGP or Next Generation Portable, the Sony PlayStation Vita is the follow-up to the PlayStation Portable (or PSP) that was introduced back in March 2005. The Vita was officiallynamed and priced at Sony's E3 2011 press conference.
At the time of the announcement, it seemed that Nintendo's 3DS was already in trouble, with its disappointing launch lineup, an audience divided over 3D, and a short battery life atypical of Nintendo handhelds. All this plus a matching $250 price point gave Sony all of the momentum going in to the next-generation battle of portable consoles.
While Sony had teased the Vita's release for the 2011 holiday season, only Japan got to see the Vita for sale before the new year. Subsequently, the Vita missed the highly lucrative US holiday shopping season, getting bumped to February 22, 2012.
The Vita is easily the most impressive portable gaming device that I've ever handled. Its brilliant touch screen is as responsive as an iPad's, and the onboard operating system is smart, logically laid out, and easy to use.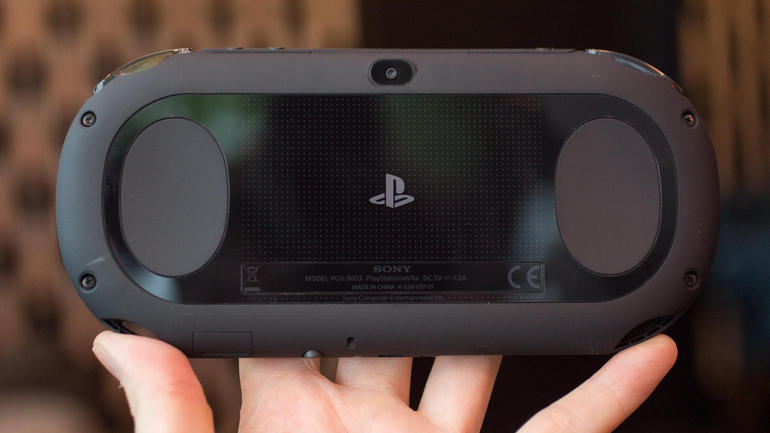 But perhaps the Vita's biggest challenge is proving itself as a worthy device, important enough to convince the casual gamer that he or she needs to carry around not just a smartphone, but a portable console as well. How this generation of handheld devices shapes up will say a lot about where portable gaming is headed, and Sony has made what I think is a very impressive effort right out of the gate. While the Vita suffered a dearth of AAA titles soon after its original release, the platform has evolved into a haven for indie PSN games.
First available in two versions, the PlayStation Vita retails for $200 (Wi-Fi only) and $300 (Wi-Fi/3G, though it's becoming increasingly harder to find this model). At a quick glance, it could be confused with the PSP, but upon further inspection you'll find it's wider, taller, and just a few millimeters thicker and few ounces heavier than the PSP-3000. Most noticeable of all, though, has got to be its dazzling 5-inch (960x544-pixel) OLED touch screen, which is nearly an entire inch bigger (diagonally) than the PSP-3000's screen.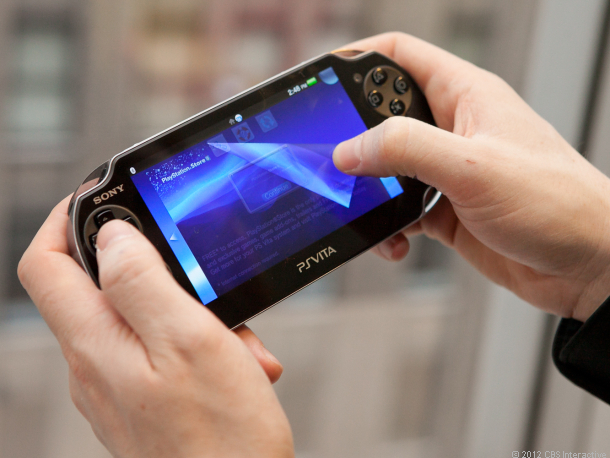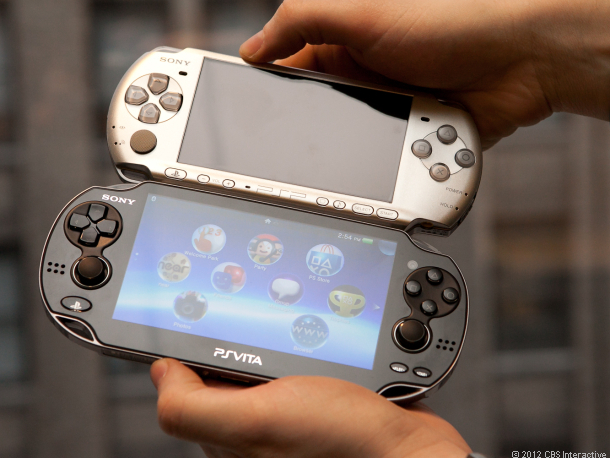 Even though it weighs in at 9.2 ounces (9.8 ounces for the 3G model), the Vita is still a considerably lightweight device. Its screen is flanked by two analog thumb sticks; above those are the classic PlayStation buttons on the right and a D-pad on the left. Both the buttons and D-pad are smaller than the ones on the PSP. That said, I didn't find that they negatively affect gameplay. If anything, they're more responsive.
There are also left and right shoulder buttons, a PlayStation button, and Start and Select buttons. The latter two are quite tiny, tucked away at the bottom-right corner and aren't always very easy to hit, though they aren't used too often. A power toggle is easily accessible on the top-left brim of the unit, while two volume buttons rest on the right side. In between that you've got a Vita game card slot and a proprietary port of some sort that I haven't had any use for yet.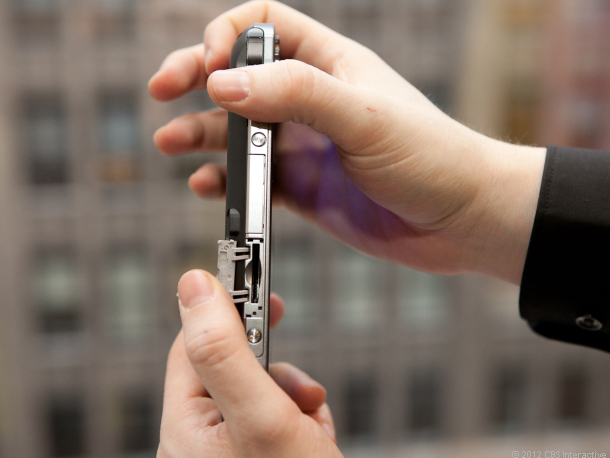 Under the hood the Vita boasts a four-core ARM Cortex-A9 processor and a four-core SGX543MP4+ GPU (graphics chip). Sure, that's not the sexiest-sounding jargon, but it results in the best portable gaming graphics I've ever seen anywhere.
Other Vita features include two 640x480-pixel VGA cameras (rear- and front-facing), a rear touch panel, Sixaxis motion sensing, Bluetooth, 802.11 b/g/n Wi-Fi , and GPS (only in the 3G version).
Along the bottom of the unit is a headphone jack, microphone sensor, and proprietary USB connection/charging port.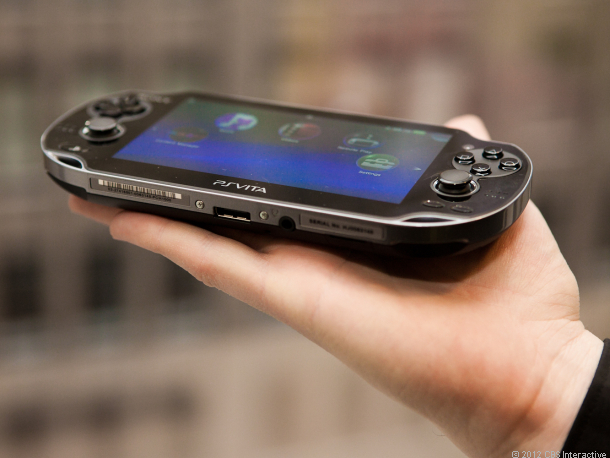 The Vita feels great to hold and is among the more ergonomically satisfying handhelds out there. I occasionally have to stretch my thumbs to hit the center area on the screen, but it's nothing unfamiliar to someone who's typed on an iPad or smartphone.
I was a little surprised that the Vita lacks any kind of video output, unlike the PSP-2000 and 3000. I think video-out remains an important feature -- I use it with my iPad 2 whenever I travel.
-Proprietary media
The Vita's games operate off of proprietary Sony flash media that most resemble SD cards. There is no support for the PSP's UMD disc, but the Vita is backward compatible with PSP games that are available via the PlayStation Store.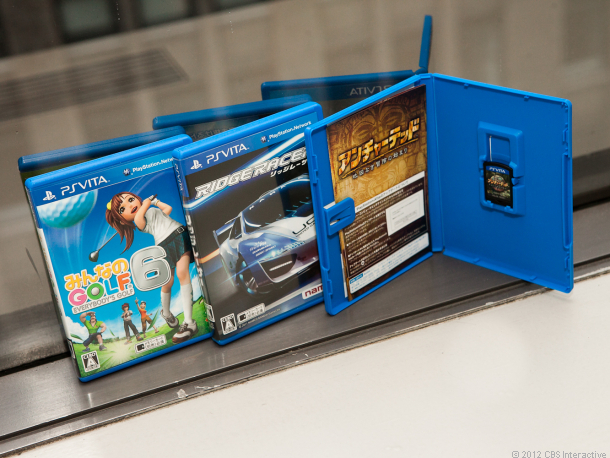 Anything downloaded and installed on the Vita must be done with the use of a Vita Memory Card, as the Vita has an undisclosed -- but seemingly small -- amount of onboard storage. Vita Memory Cards are even smaller than the game cards themselves, mostly resembling Sony M2 and microSD cards.
Vita Memory Cards have become a particularly controversial subject with the Vita, as it's also required to play almost all Vita games and media apps. Even more disheartening is the fact that a Vita Memory Card isn't included in the box. For the first time since its 2011 release Sony has finally lowered the price on its memory cards for the Vita. They still don't line up with the reasonable flash storage prices you'd see with other platforms, but it's a step in the right direction: 16GB and 32GB cards have dropped $20, and it's tough to recommend a capacity below 16GB.
Nevertheless, Sony continues to play the proprietary game with the Vita, forcing customers to shell out more cash on accessories from the get-go. That aside, these tactics are nothing new, and we've seen it from plenty of other companies, such as Apple. When I asked Sony PlayStation Director of Hardware Marketing John Koller about the card at CES 2012, he cited that piracy was one of the major contributing factors in making it a proprietary format. It's no secret that the PSP suffered from widespread piracy and a determined hacking scene, though a lot of that resulted in homebrew applications and emulation software. Any way you slice it, it's a hidden cost that gets passed on to the consumer. Picture of the memory cards as seen below;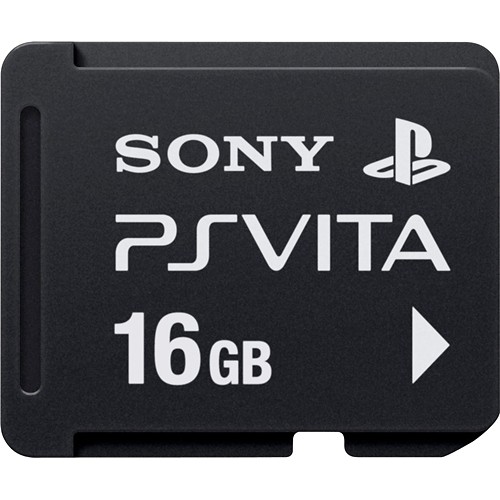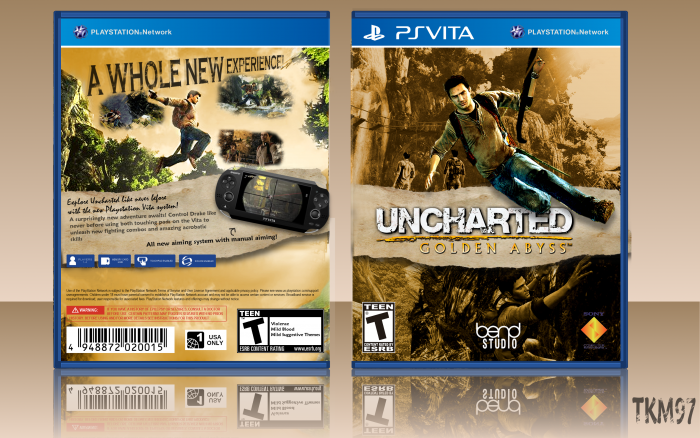 The Vita Memory Card slot as seen below.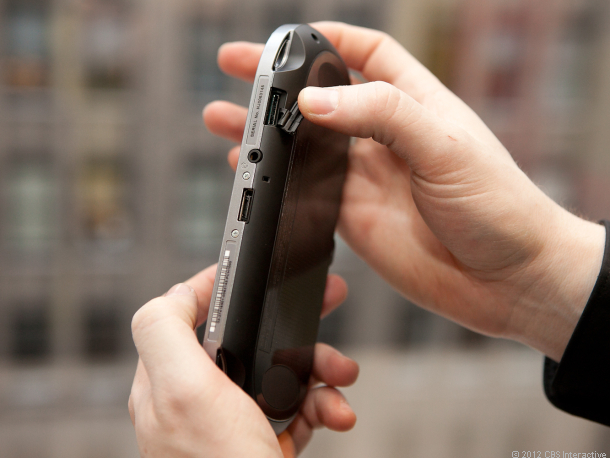 The Vita's operating system is fantastic. It's very easy to use and navigate through because it just makes sense. The best way to describe its behavior is a cross between WebOS and Android. The OS borrows the "card" multitasking concept found in WebOS by allowing apps and games to be frozen or paused, then flicked away to close. It's also extremely responsive and quick, similar to the experience of using iOS. Animations are smooth, and there are plenty of visual indicators to help you learn your way around.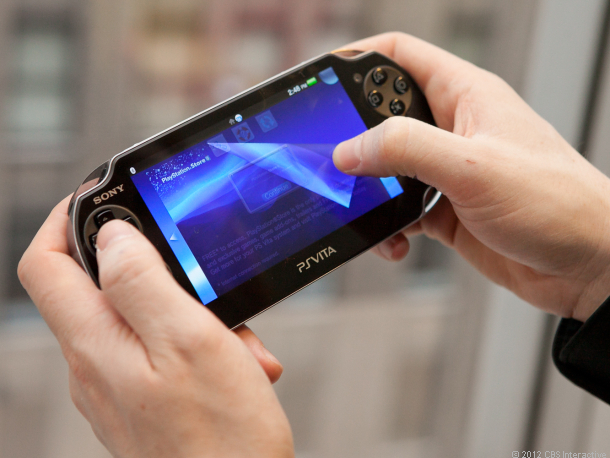 An example of the "card" aesthetic in the Vita's operating system.
The OS allows for a decent amount of customization, too. You can change background colors, move apps around, and create or delete pages. The first time you play a game on the Vita, it installs an icon to launch the game. It stays there even when the game card isn't inserted into the system.
Preinstalled in the Vita's OS are a series of apps, and users have the option to sign up for a PlayStation Network account (you can also use an existing one) and download social ones like Twitter, Facebook, Foursquare, and Skype. Netflix and other streaming platforms are available, too. In addition to the self-explanatory items, (Friends, Group Messaging, and Trophies) there a few other items. Here they are with short descriptions:
PARTY: Players can create a party, chat, and play games with friends over the PlayStation Network.
PS STORE: See the Online section below for more on the PlayStation Store.
NEAR: Near is the Vita's response to the 3DS' Street Pass technology. Near allows players to connect and monitor their friends' gaming activities as well -- taking geographical location into consideration. I don't know too many people with Vitas just yet, so I'll update this section once it's released to the public.
Photos: The Vita's photo app works fast and takes photos from either the front- or rear-facing cameras. Here you can view all of your images as well as screenshots. The Vita can take a screenshot any time by pressing the PlayStation and Start button together. Also new to the Photo app is the ability to record video. Overall quality of the camera isn't great, and it's nowhere near smartphone resolution or crispness, but it's noticeably better than what the 3DS can do. Of course, though, the Vita can't shoot 3D photos like the 3DS can.
A sample photo using the rear-facing camera can be seen below,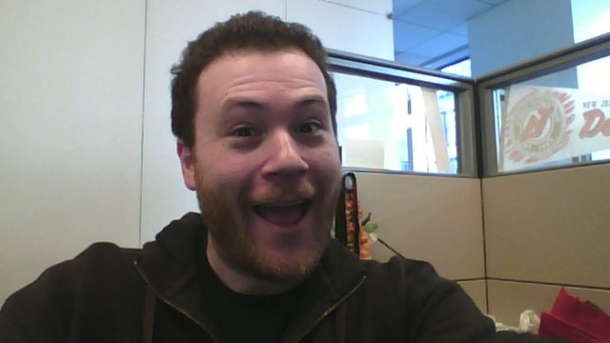 BROWSER: The Vita's Internet browser looks a bit like the PSP's, but performs much faster. It's a similar experience to what smartphone browsing is like, but it doesn't support HTML5 or Flash. Those shortcomings aside, typing URLs on the screen is certainly a welcome change of pace compared with manual entry on the PSP.
MUSIC: A standard music player is installed on the Vita, which allows for background playback.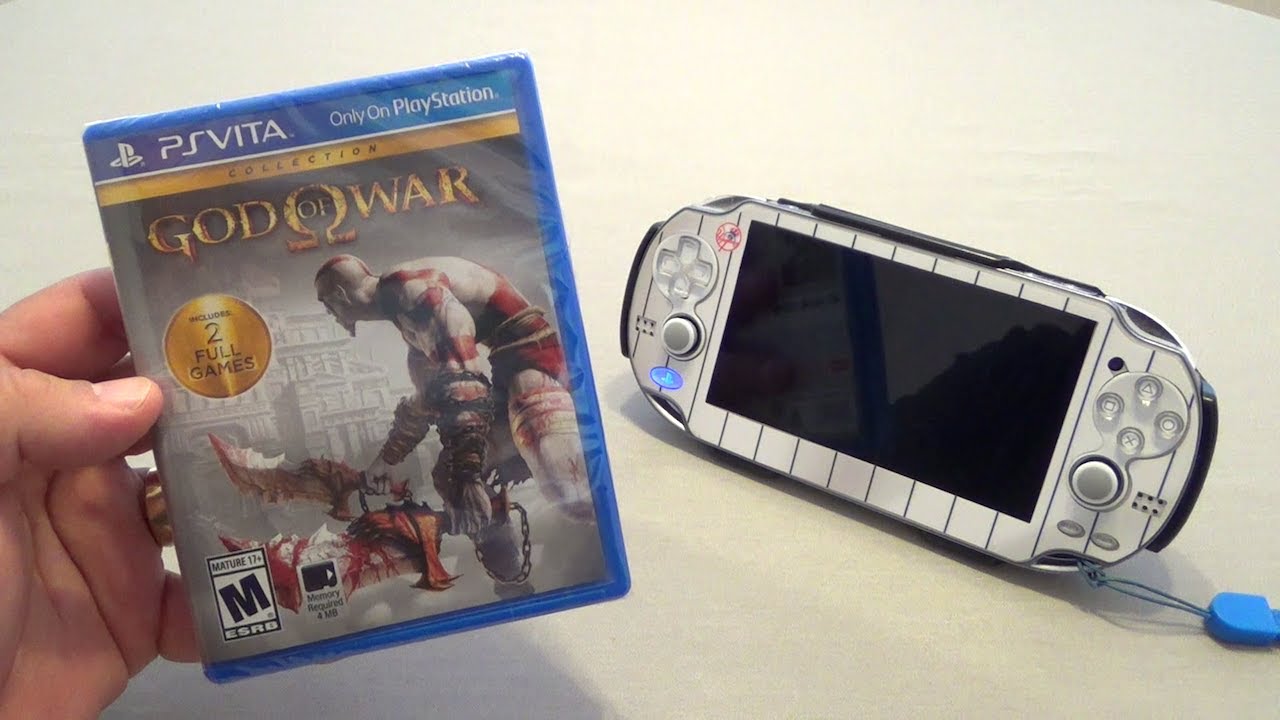 VIDEOS: Video playback looks great on the Vita. In terms of compatibility, it supports the MPEG-4/H.264 format. While that has become somewhat of an industry standard, the Vita lacks the comprehensive movie file support that the PS3 so proudly boasts. If you're stuck with an incompatible format and you want it to play on the Vita, try using the free encoder HandBrake (Windows | Mac) to convert your file into an MP4.
CONTENT MANAGER: This app acts as a means to manage all the media (music, photos, and videos) that's stored on the Vita's Memory Card. It can also be used to back up game saves and entire game files. A one-time installation on PC or Mac allows your computer to talk to the Vita and swap files. While it might be a bit cumbersome to set up initially, the Vita software works well and is very easy to use as long as you respect the content directory paths that you assign when setting up the Content Manager Assistant software. It seems like one too many steps, but again, Sony is clearly making this as unattractive to piracy as possible. This also means that you cannot mount the Vita as a USB mass storage device.
MAPS: Maps is a Google Maps app that provides a lot of the functionality from the smartphone and Web-based platforms. GPS locates your location, from which you can search addresses, businesses, and directions.
REMOTE PLAY: Remote Play allows a Vita to connect to a PS3 over a home network. While Remote Play initially seemed promising, I've yet to see it really impress. It has a lot of potential, but almost every desirable feature seems to be blocked. Very few games will even work with the service; I've only seen Killzone 3 work over Remote Play, and you can't watch any Blu-rays or DVDs, either. That said, I was able to play videos stored on my NAS through the PS3's DLNA client.
A sample of Vita apps.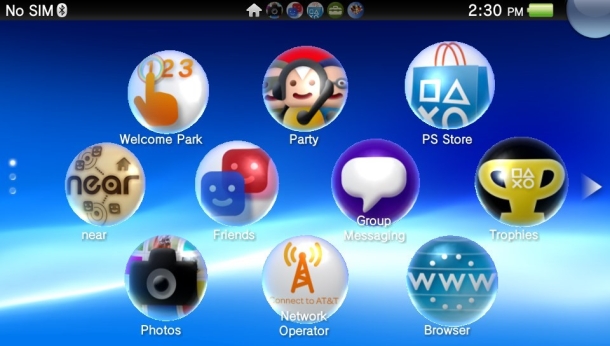 BATTERY: Sony claims that the Vita's battery life should net around 3 to 5 hours of gameplay on a single charge. I've been getting just over 4.5 on a regular basis. This number increases when just watching video or listening to music in addition to using other features.
The big improvement I've noticed over the PSP is standby time. The Vita lasts a very long time in standby mode -- I'm talking over a week in my testing. This would have been unheard of in the days of the PSP.
Finally, the battery is internal and not user-replaceable. Again, this decision was probably made to combat piracy, as some of the original PSP's vulnerability was unlocked because of its replaceable battery.
GAMES AND PERFORMANCE: Sony describes the Vita as the "best lineup in PlayStation history," and I'd be lying if I said I disagree. Clocking in at a whopping 25 total launch games (this includes PSN-only titles), there really is something for everyone with very powerfull screen graphics as seen below.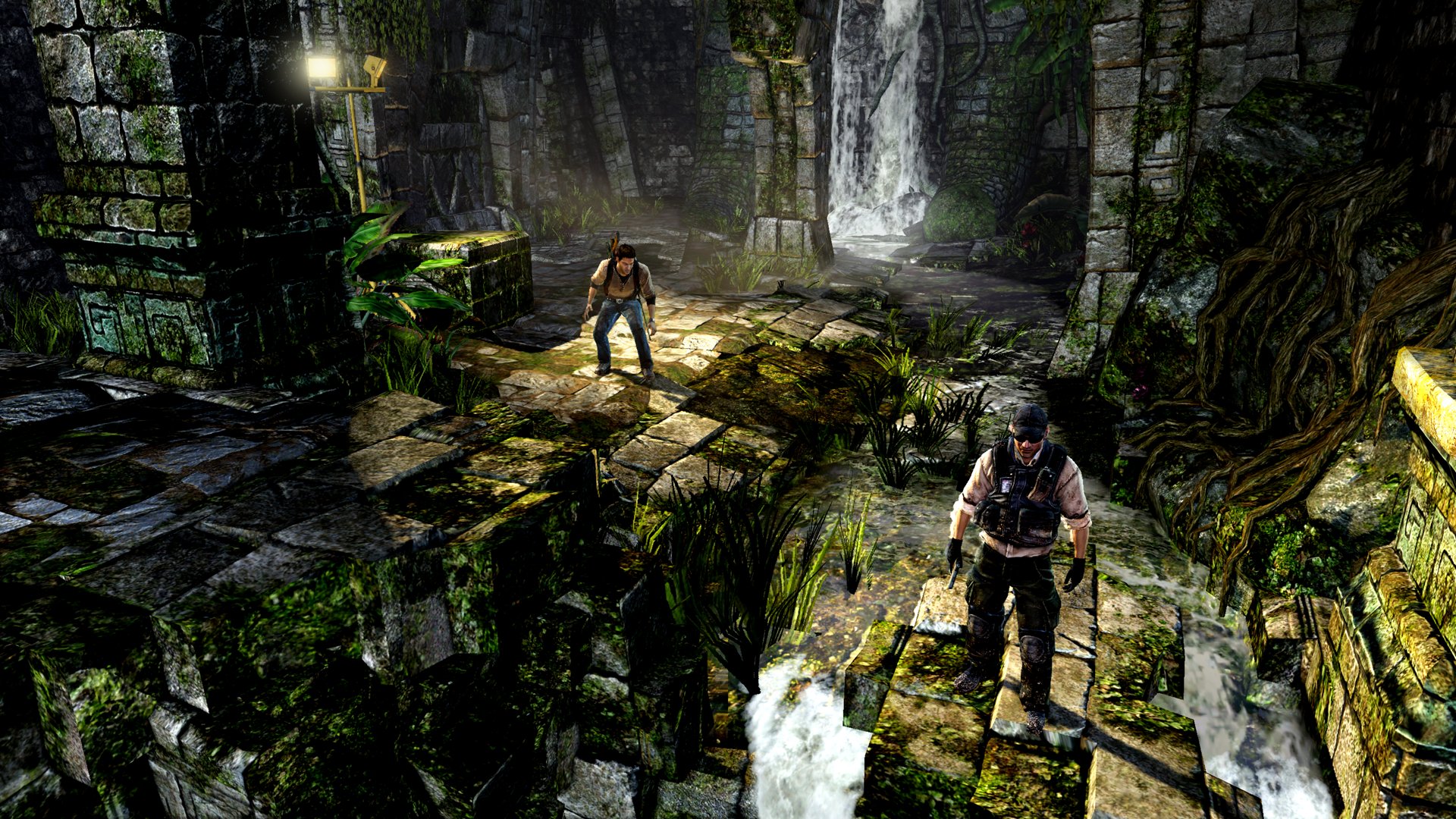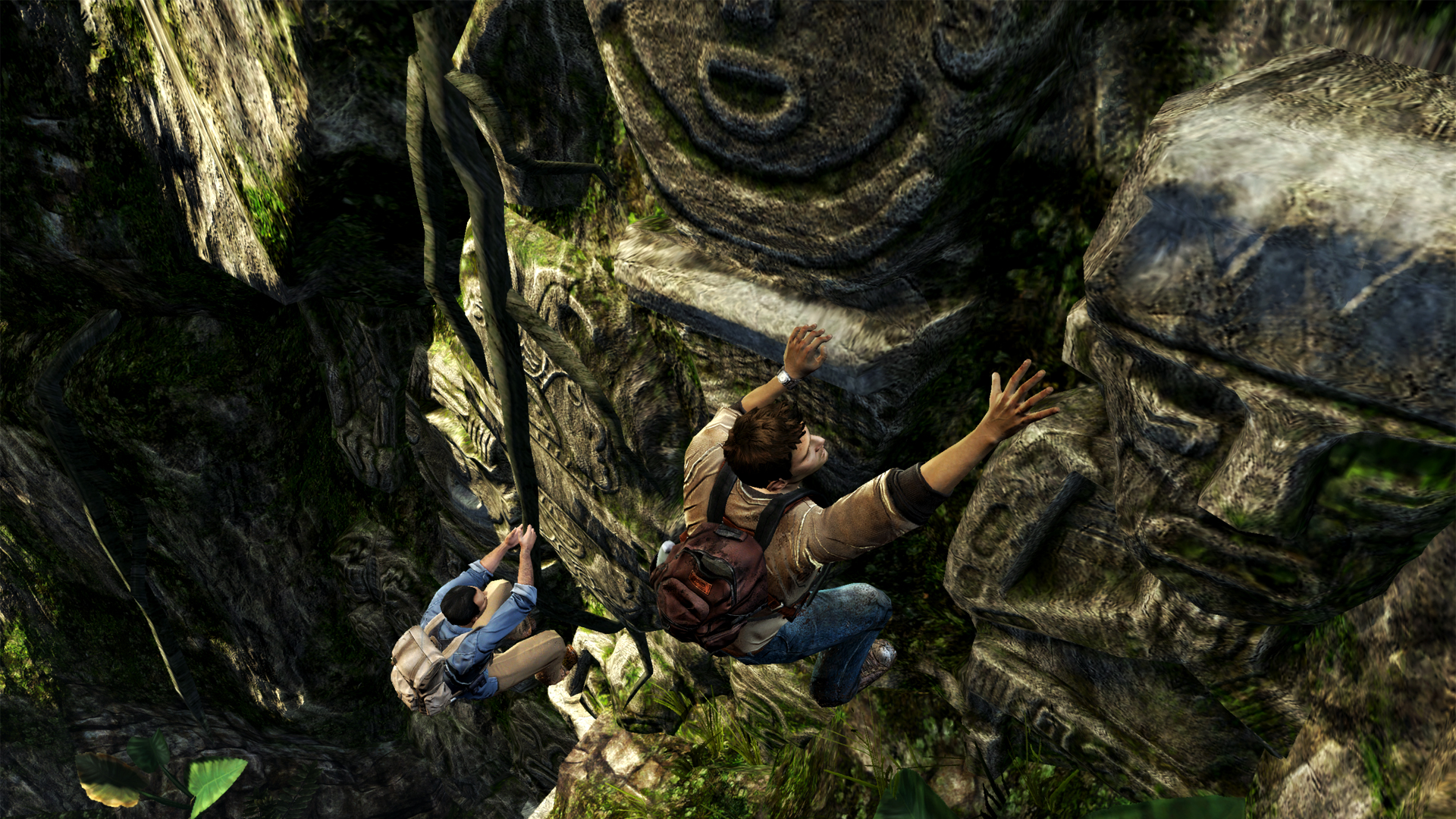 Great graphics is where the Vita shines, and most of the launch titles look absolutely fantastic. It's the closest thing I've seen to a PlayStation 3 in your hands. I love the ability to be able to pause a game state by hitting the PlayStation button. It freezes your game, which then allows you to use other applications. I should also note that like PSP games, Vita titles require a bit of loading time.
So what about those dual analog thumb sticks? I can't deny that they are definitely needed -- Nintendo's introduction of the Circle Pad Pro for the 3DS is living proof. That said, their tiny demeanor doesn't allow for much range of motion. I like that they pivot as opposed to slide, but what this has translated to seems to be an increase in their overall sensitivity as they relate to onscreen action. For example, using them to control aiming in Uncharted definitely takes a fair amount of practice to get right. Even then, I still find myself totally missing targets on a regular basis. It's a much different experience compared with what I'm used to on a DualShock controller.
During my testing with the launch games, I found that some titles (aside from those where touch is a central mechanic like in Little Deviants) give you the option to bypass touch controls. It seems the jury is still out on whether all games should offer that option, but I think touch-screen controls occasionally break the flow of gameplay. Needless to say, touch control was a must-have feature from the start, so we'll have to see how its evolution plays out on the new platform. What I do love, though, is the rear touch panel and how it prevents any visual impairment while still using touch controls. Using the panel feels natural and from what I've seen so far, I enjoy it more than using the front screen for touch.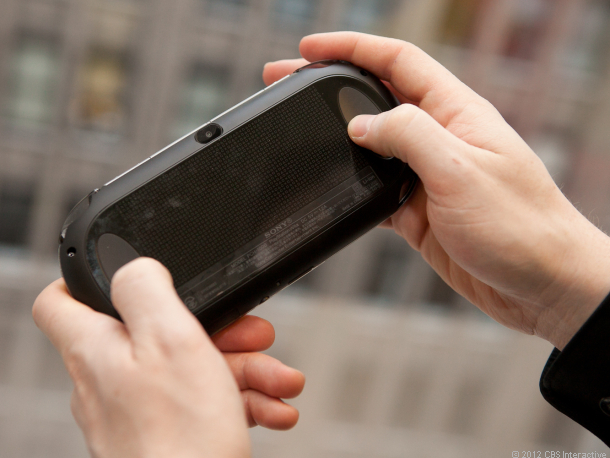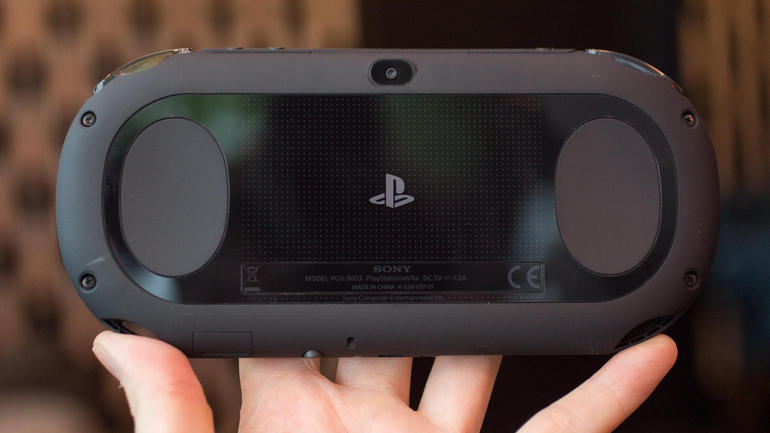 It's easy to hit the rear touch panel by accident, but most games understand that and either leave room for it or allow the mode to be turned off as seen in the image above.
Just like the DualShock controller, the Vita uses motion control as well. It's another game mechanic that I'm not totally sold on, but it does appear in a sizable chunk of launch games. Love it or hate it, it's still a better experience compared with the 3DS', simply because moving that system around almost always breaks up the 3D effect.
The inclusion of two cameras allows the Vita to enter the world of augmented reality (AR). The technology superimposes game elements into the environment around you by looking through Vita's screen. Nintendo wowed us with a collection of AR games included with the system; the games force the player to move around a general area (in most cases a table top). Bundled in with the Vita are six AR cards that work with a free game available in the PlayStation Store. The AR experience on the Vita is much smoother (in terms of frame rate) and arguably better implemented than what I've seen on the 3DS. Still, the technology does feel a bit gimmicky, but Vita developers seem to be using it more than 3DS game makers.
I also wanted to point out how well I think the Vita's onboard speakers perform. Now you'll probably want to opt for headphones for most gaming situations (it improves battery life and is general common courtesy), but it's definitely worth noting their clear and crisp sound and performance.
Uncharted: Golden Abyss: Easily the one absolutely must-have game at launch, Golden Abyss is Uncharted in your pocket. Touch controls feel gimmicky, but there's the option to bypass them completely. Here's where I also really began to struggle with the analog thumb sticks, but after weeks of play, I'm much better than where I was when I started the game and with different other games you name it.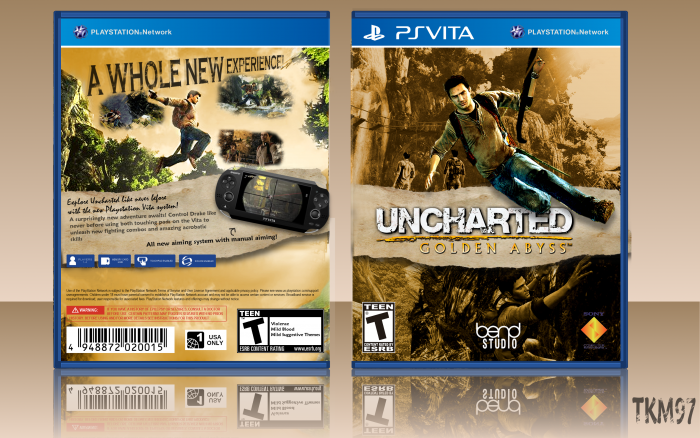 The preinstalled portable mini version of the PSN Store is actually a breeze to use. I downloaded Super Stardust Delta fairly quickly, and the Vita performed this in the background. The store interface is tailored for touch controls and is split up into two main categories, Game and Video. Similar to its PS3 counterpart, the store allows for movie rentals and purchases, and full Vita game, PSP, Mini, and demo downloads. Judging by the initial pricing, purchasing full Vita games from the Store will net you a small discount. PlayStation Plus membership has also launched for the Vita and with it games like Uncharted: Golden Abyss, Gravity Rush and Wipeout 2048 can be downloaded for free.
The 3DS and the rest of the portable gaming landscape: Over the last couple of years the Vita and 3DS have taken separate paths although they appear to have overlapped in a few areas. Indie gaming has erupted on both platforms, allowing for the purchasing of inexpensive and entertaining titles. Their small size also makes it easy to carry dozens of games on the go.
But where the Vita can't catch up to the 3DS is first-party support and a steady stream of AAA titles. Only a handful of titles can be labeled as "must-own" on the Vita and only in the last year has things really begun to pick up steam on the indie side of things. Games like Spelunky and Guacamelee! make the Vita worth owning, but don't expect to get the PS3 experience of blockbuster games on the platform. Only recently has Killzone: Mercenary made its way to the handheld, which is the shooter diamond in what's otherwise a gigantic rough.
Conclusion: Should you buy a PlayStation Vita? If you're a fan of indie games it's almost a no-brainer. There are plenty of titles that launch simultaneously on PS3 and Vita, and one purchase allows play on both platforms. Sure, the cost of getting started is probably more than you thought, but the Vita's fantastic launch lineup, laundry-list of features, cool apps, silky smooth OS, and promising future definitely make a great case for owning one. Will Sony restyle the Vita at some point? Almost certainly (they did). But in terms of a first effort, the Vita is a complete package. Where a lull in AAA games has evolved, the Vita makes up for with an impressive amount of indie titles. Of course with the impending release of the Vita 2000, we'd have to recommend -- at the very least -- waiting to see what it performs like. We're anticipating a $200 price point as well, but there's enough differences that'll require a new full review. Keep it here for our review of the Vita 2000!
Posted by Akatech Solutions

Read more

Comments (10)

04th Dec. 2015
Source: Akatech Solutions ;-)
About Sony: Breif history of Sony phones
Sony Mobile (previously known as Sony Erisson Mobile) is a subsidiary of the electronics giant Sony Corporation. The company's Xperia range that started off with Windows Mobile OS has moved to Android and is a significant part of the smartphone market today. The company markets some of its phones as waterproof and dustproof.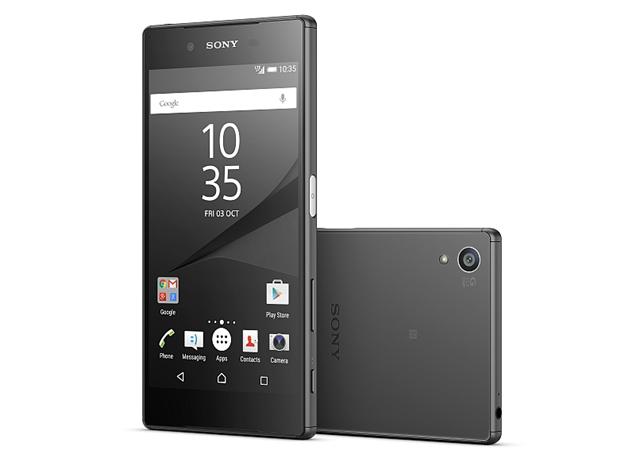 SONY XPERIA Z5 Dual smartphone was launched in September 2015. The phone comes with a 5.20-inch touchscreen display with a resolution of 1080 pixels by 1920 pixels at a PPI of 424 pixels per inch just almost thesame with the Z5 premium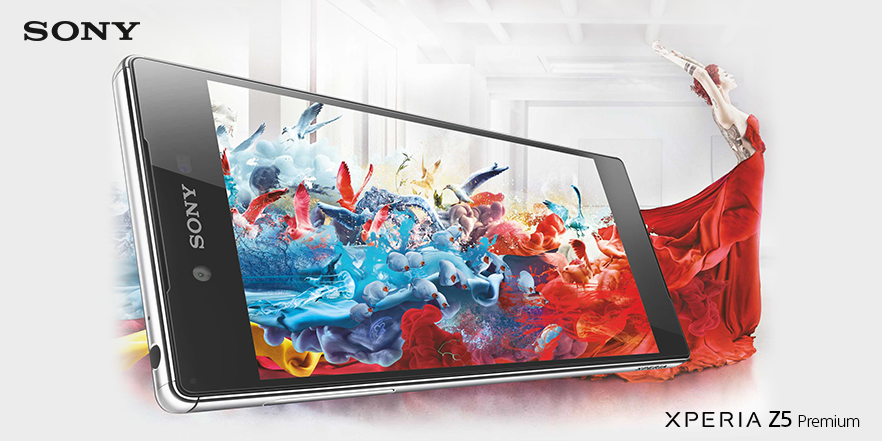 The Sony Xperia Z5 Dual is powered by octa-core Qualcomm Snapdragon 810 processor and it comes with 3GB of RAM. The phone packs 32GB of internal storage that can be expanded up to 200GB via a micro SD card. As far as the cameras are concerned, the Sony Xperia Z5 Dual packs a 23-megapixel primary camera on the rear and a 5-megapixel front shooter for selfies.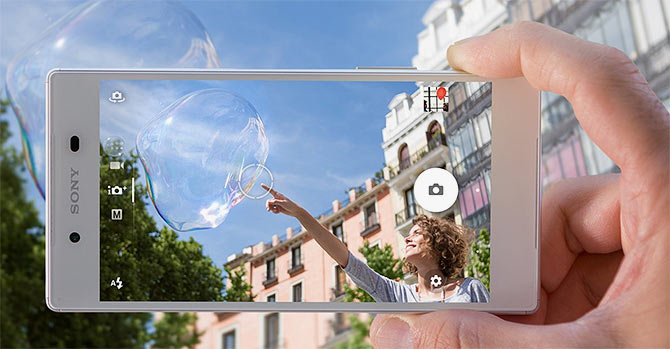 How amazing the image above looks like.
The Sony Xperia Z5 Dual runs Android 5.1.1 and is powered by a 2900mAh non removable battery. It measures 146.00 x 72.00 x 7.30 (height x width x thickness) and weighs 144.00 grams.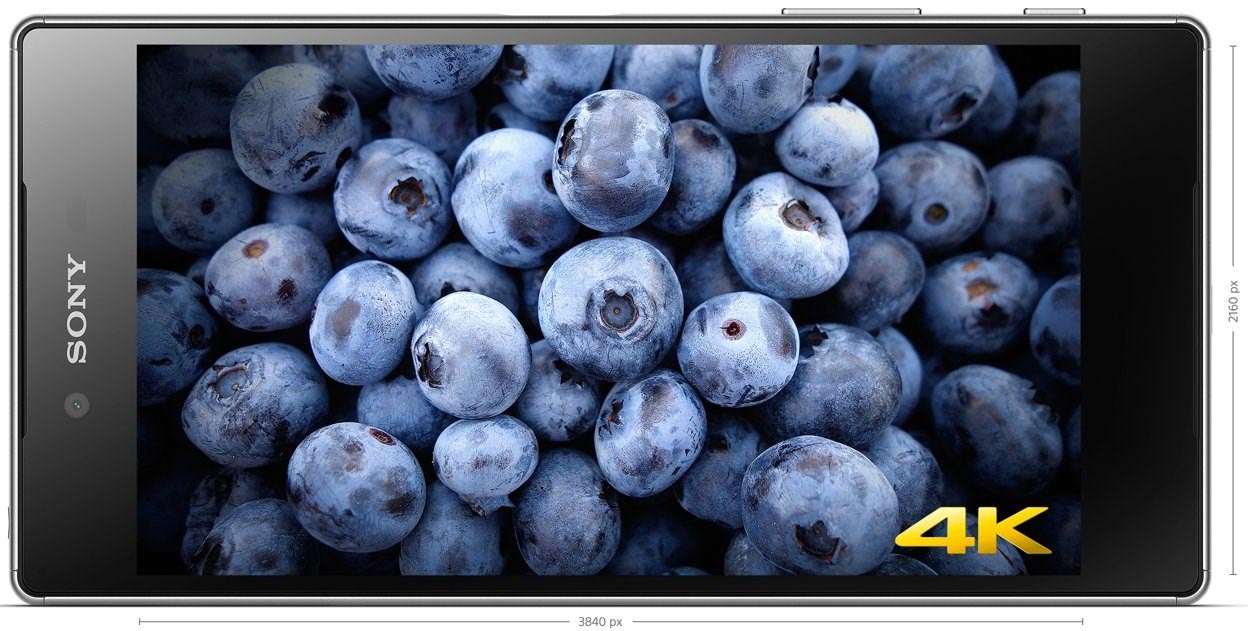 The Sony Xperia Z5 Dual is a dual SIM (GSM and GSM) smartphone that accepts two Nano-Sim. Connectivity options include Wi-Fi, GPS, Bluetooth, NFC, FM, 3G, 4G (with support for Band 40 used by some LTE networks in India). Sensors on the phone include Proximity sensor, Ambient light sensor, Accelerometer, and Gyroscope.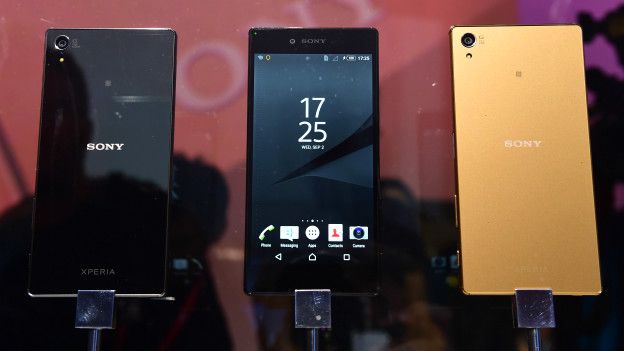 So what do you think about this impressive smart phone.
Posted by Akatech Solutions

Read more

Comments (10)

04th Dec. 2015
Source: Yahoo news ;-)
There was one mass shooting at a cafe, a hostage situation in a concert venue and a bomb set off outside the Stadium of France towards midnight, where France and Germany were playing a friendly match. The explosion was clearly audible during the game.You can click to the link bellow to see video,
link
French President François Hollande has declared a state of emergency, closed French borders and mobilized 1,500 troops to Paris streets.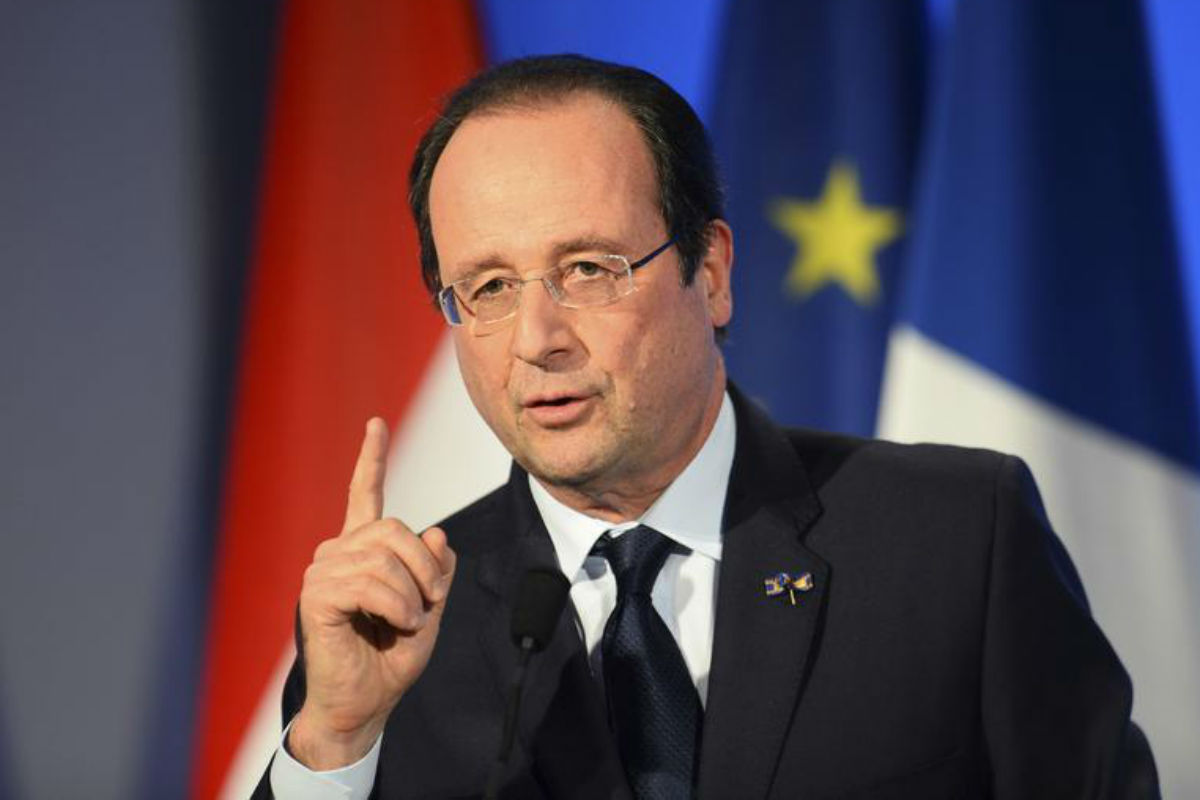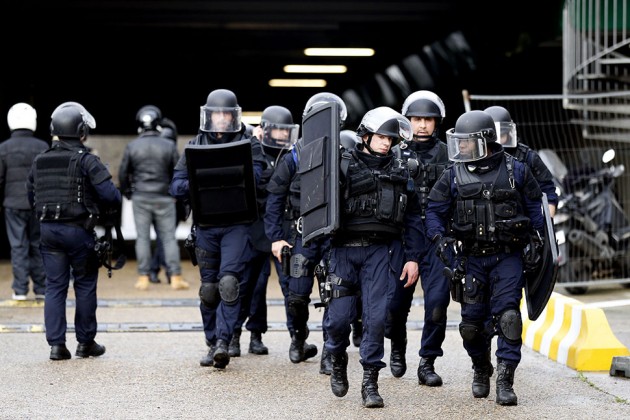 The President of France continues to say France was attack in a cowardly way;
"We will work alongside our allies to fight this terrorist menace. I call for unity, courage, and I will address the parliament, united at Versailles on Monday."
"France is strong, and nothing can hold her down. ... She is vigilant, and she will triumph."
"My dear compatriots, we will defend ourselves."
"Long live France."
Damage effect is estimated as follows below;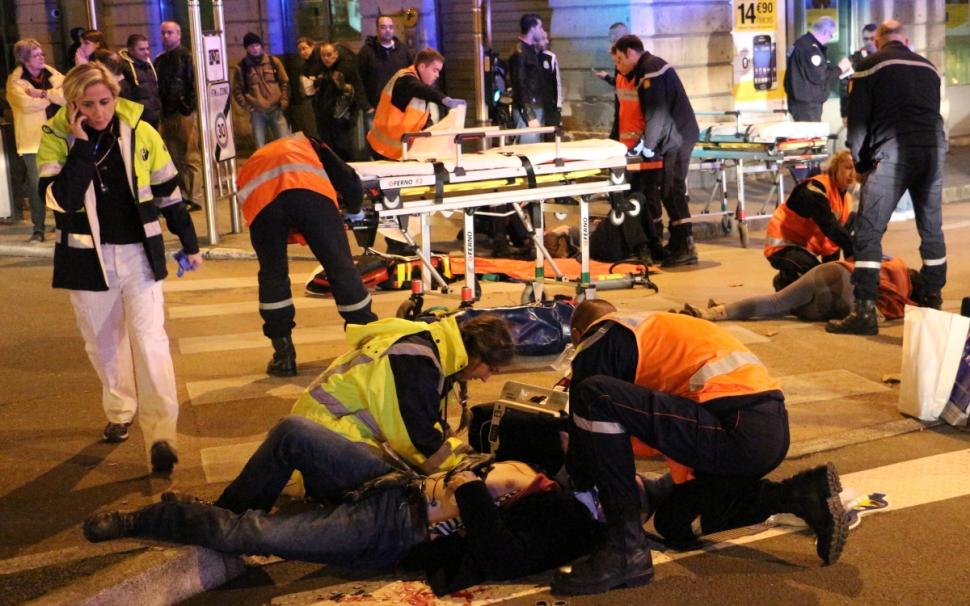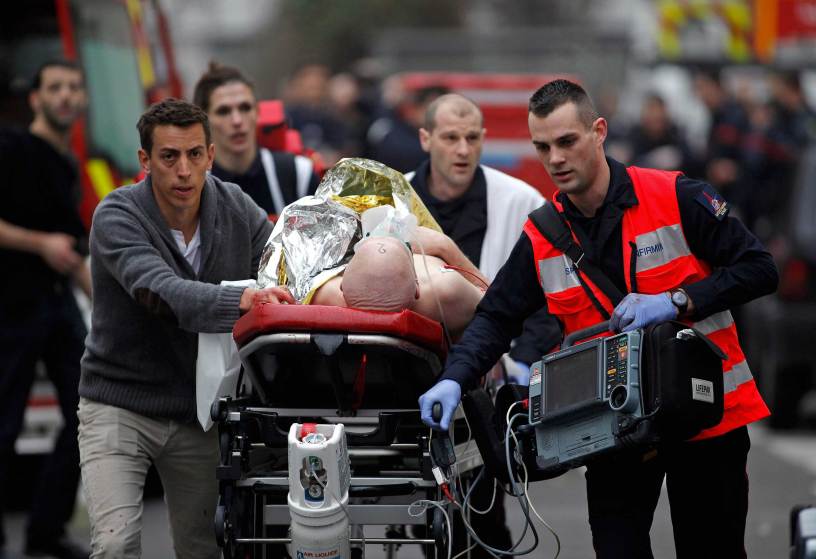 Apart from the destruction of buildings and other things we are afraid to say there was a Death toll reported at 127 following a series of coordinated terror attacks around Paris on Friday evening. Over 200 victims were wounded, 80 seriously, according to police sources. Prosecutor's office: 8 extremists dead, 7 of them using suicide vests, the AP reports. Authorities are hunting for possible accomplices. Among the dead, French media says around 80 concertgoers were killed during a siege at Bataclan concert hall. The U.S. band, Eagles of Death Metal, were performing a sold-out concert at the venue, which is near the offices of Charlie Hebdo. French police also confirm three casualties following a bombing at Gate J of Stadium of France football arena, north of Paris, during a France-Germany friendly match.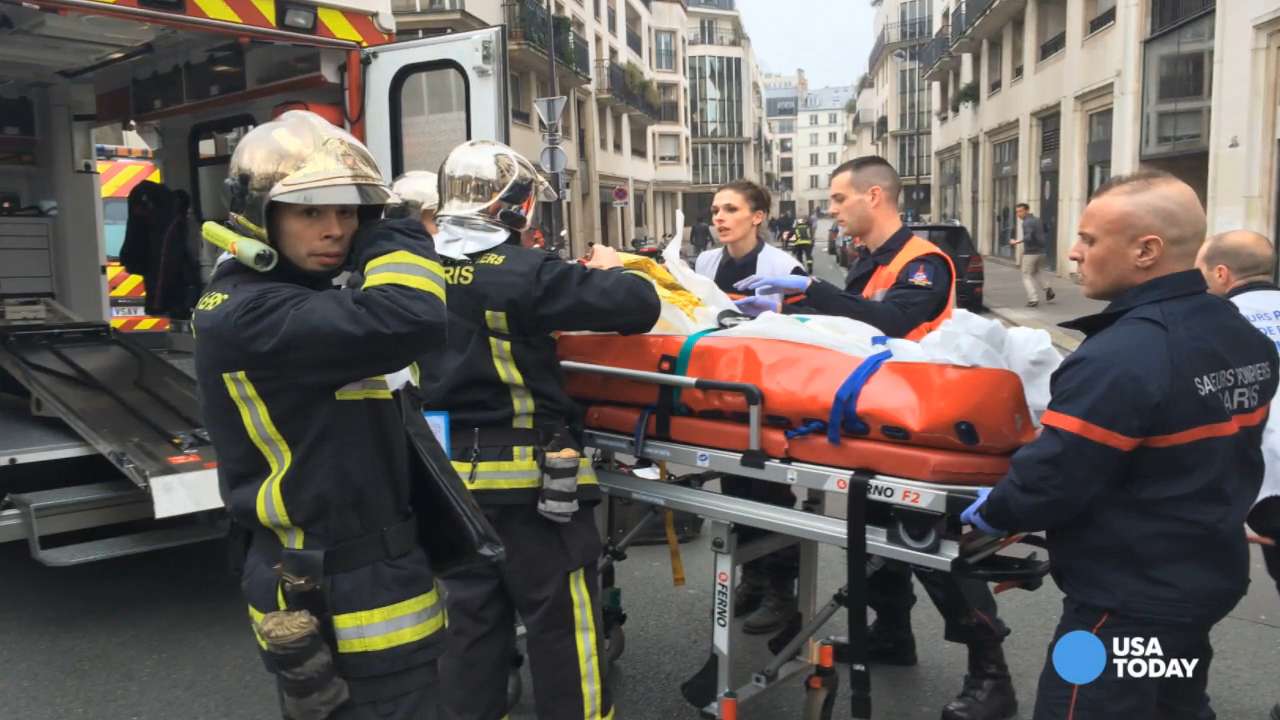 Two gunmen opened fire at Le Carillon Bar before crossing the street to Petit Cambodge restaurant in Paris's 10th district. Attacks also reported at Les Halles bar and Belle Equipe bar, BBC says.
President Barack Obama vows to do "whatever it takes" to bring terrorists to justice.President Barack Obama vows to do "whatever it takes" to bring terrorists to justice.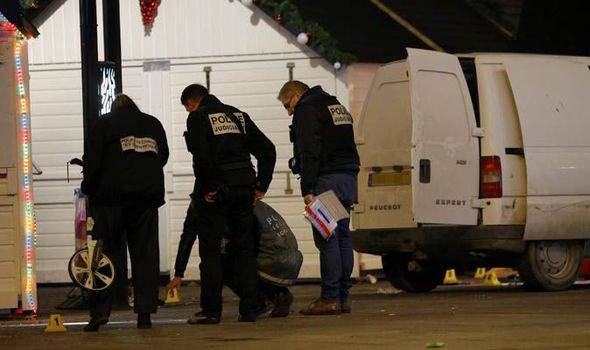 No specific threats, but New York, Boston and other cities in the U.S. bolstered security on Friday night. American Airlines delays Paris flights; United operates as planned.
Information number for tourists in Paris: +33 (0) 1 45 55 80 00
FRENCH forces stepped up security for Christmas on the 13/11/2015 after three separate acts of violence in three days left around 80 wounded people and reignited fears of attacks by Islamist radicals.
Late on Monday, a man rammed a van into a crowded Christmas market in Nantes, west France, wounding 10 shoppers including two seriously, before stabbing himself. He survived and is being questioned by police.
The previous day a man shouting "allahu akbar" ("God is greatest" in arabic) injured 13 in a similar attack in Dijon in the east. On Saturday, an attacker, also yelling allahu akbar, was shot dead after stabbing three police officers in Tours in central France.
"What we are seeing with events in Dijon and Nantes is that they are creating copycat reactions," said Prime Minister Manuel Valls after ordering the deployment of 200 to 300 extra soldiers for patrols in zones such as Paris's Champs-Elysees and main shopping districts.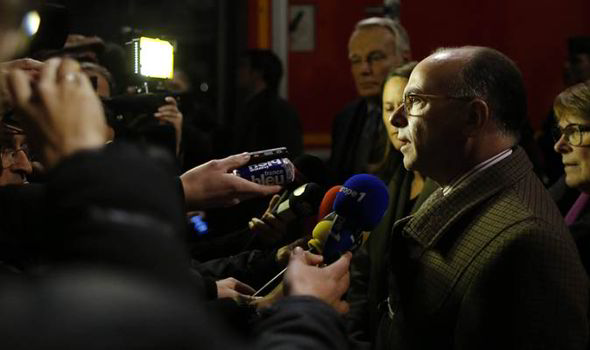 Some 780 soldiers have been deployed to security patrols.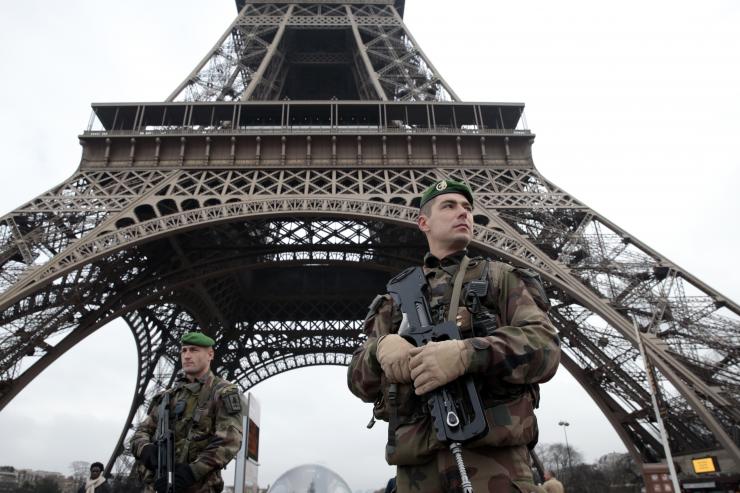 The Dijon attacker had been hospitalised for mental illness 157 times since 2001, said prosecutor Marie-Christine Tarrare. Similarly, the attack at the nantes Christmas market "seems to be that of an unbalanced mind", said interior Minister Bernard Cazeneuve. France is on high alert after calls earlier this year from militants to attack its citizens and interests after French military strikes on islamist strongholds in the Middle East and Africa.
Prime Minister Manuel Valls:- A terrorist investigation into Saturday's attack began after police found a "religious testament" written by the suspect. Authorities are not treating the other two incidents as terrorism, saying those attackers both had mental health problems.
Posted by Akatech Solutions

Read more

Comments (10)

15/11/2015
Source: Yahoo news ;-)
Cristiano Ronaldo collected his fourth Golden Boot award this week, and his family, including mom Dolores and young son Cristiano Ronaldo Jr., accompanied him to Tuesday's award ceremony. It wasn't anything that happened on stage, however, that's got people talking today. Instead, Thursday's buzz is all about a short backstage conversation that was caught on video.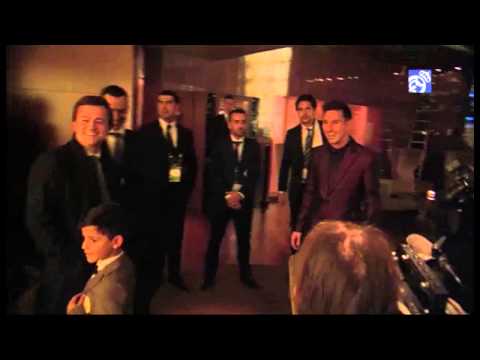 That's the elder Ronaldo's mother and Ronaldo's son apparently discussing the Real Madrid star's greatest rival, Lionel Messi, who plays for Barcelona. Ronaldo's son seems to ask how many FIFA Ballon d'Or awards and Golden Boots Messi's won. Dolores, however, isn't having it. "I don't want to know about Messi," she says, then proceeds to list off her son's accomplishments instead.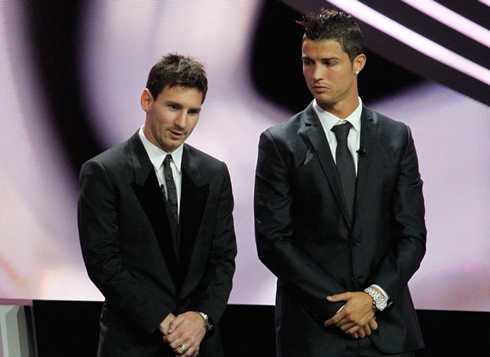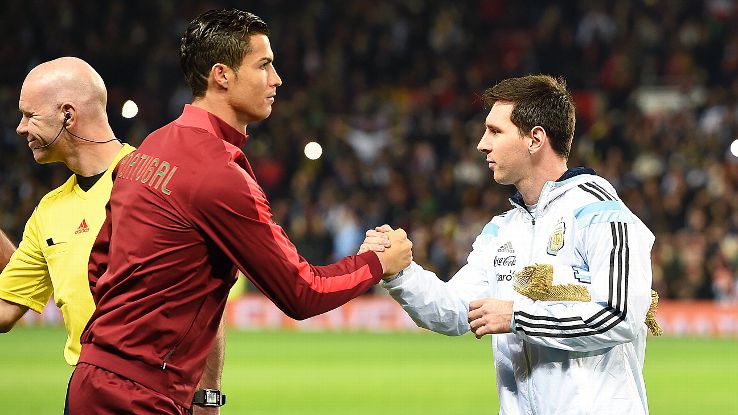 For the record, Ronaldo has three Ballon d'Or awards and four Golden Boots. Messi, meanwhile, has four Ballon d'Ors (one he won when it was still called FIFA's World Player of the Year award) and three Golden Boots.
Although some might presume Dolores was mad at her grandson's question, that's likely not the case. The youngest Ronaldo's interest in his dad's rival is nothing new. Backstage at this year's ceremony for the Ballon d'Or, which Ronaldo beat out Messi for, Ronaldo's son actually met Messi and the two had an adorable exchange.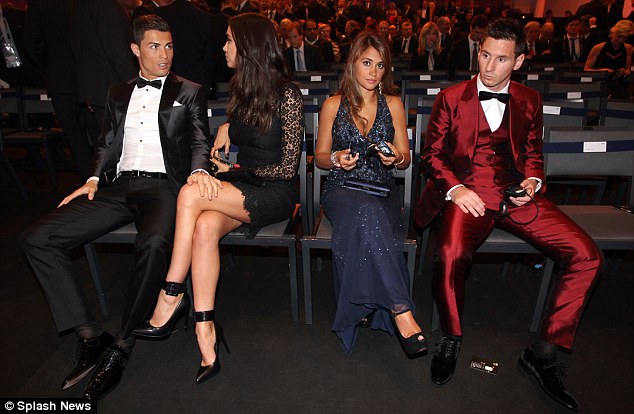 Posted by Akatech Solutions

Read more

Comments (10)

14th of october 2015
Source: www.samsung.com and GSMARENA ;-)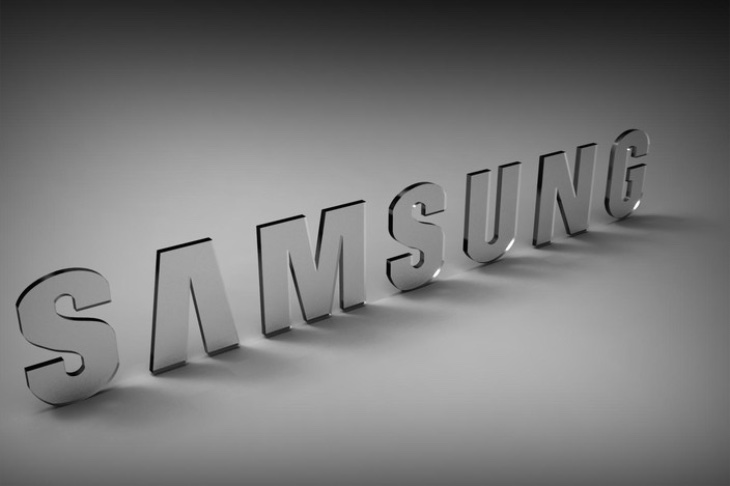 Samsung is know to be a big company producing variety of electronics such as T.V. sets, speakers and laptops etc.
Now comes the Samsung Galaxy Note 5 with beautiful features and much better than its previous phones. Bigger has always been better. Galaxy Note proved that time and again. It also changed the entire game with S Pen. A versatile tool for ideas, goals and dreams. This time it's Galaxy Note5. The most powerful and beautiful version to date.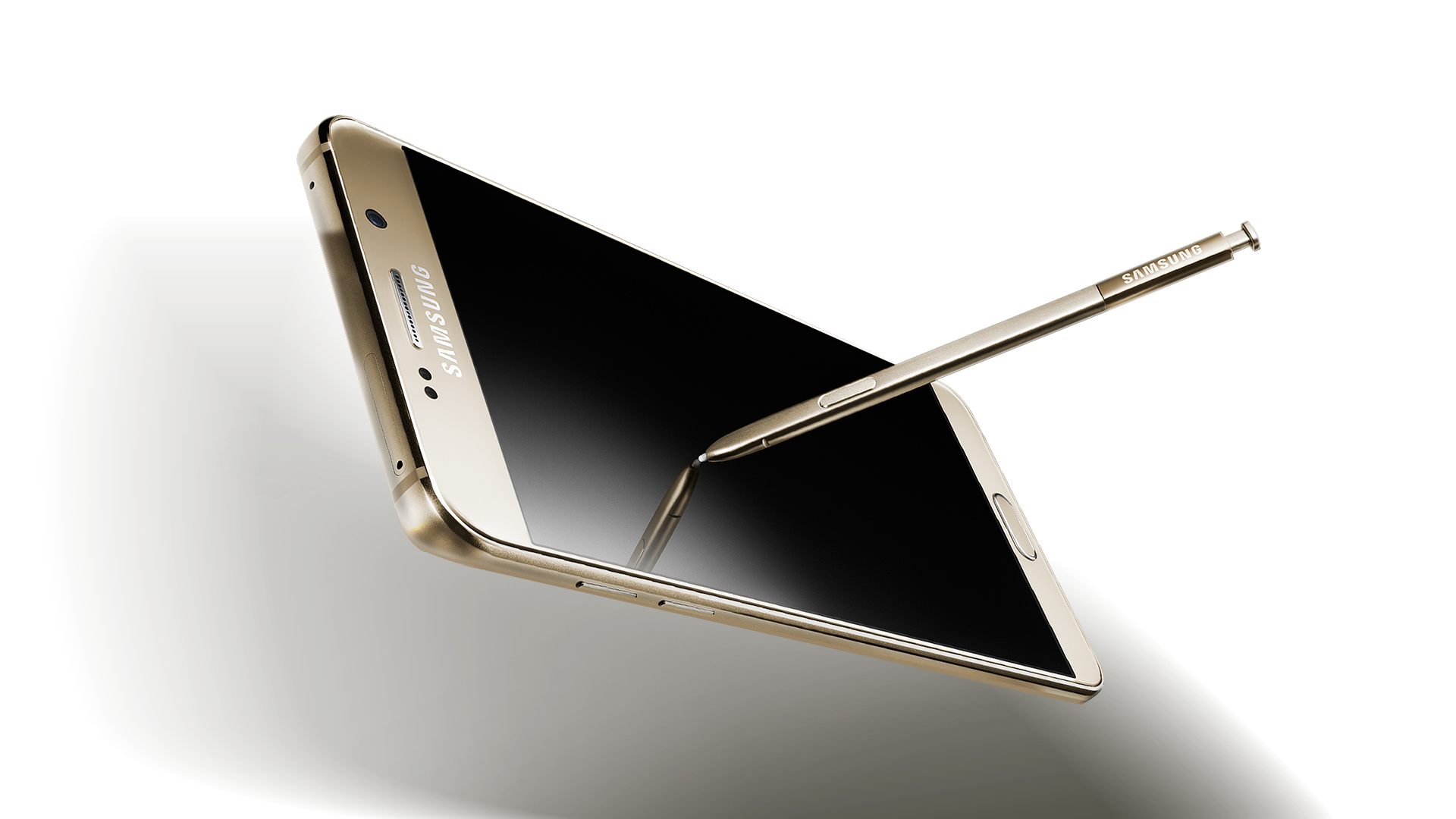 The first 5 pictures below shows all the fine side of the Note 5.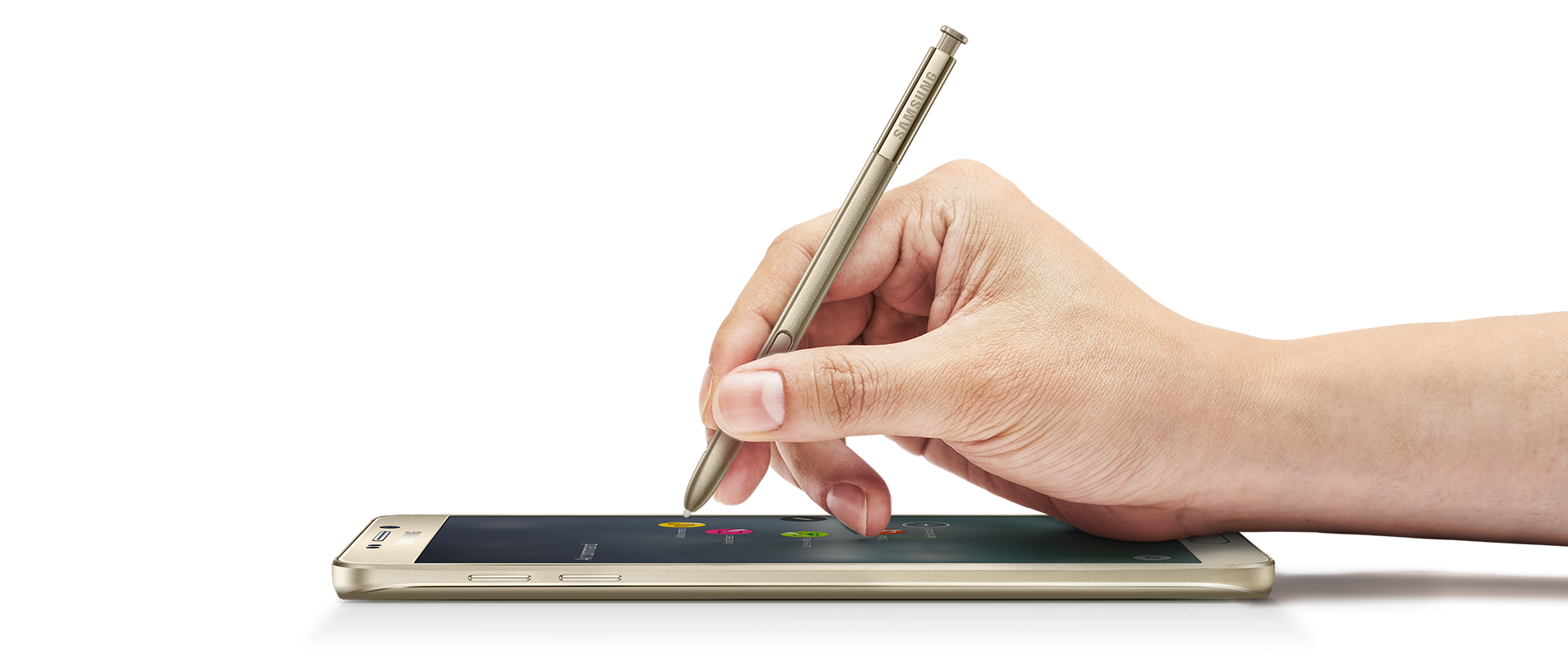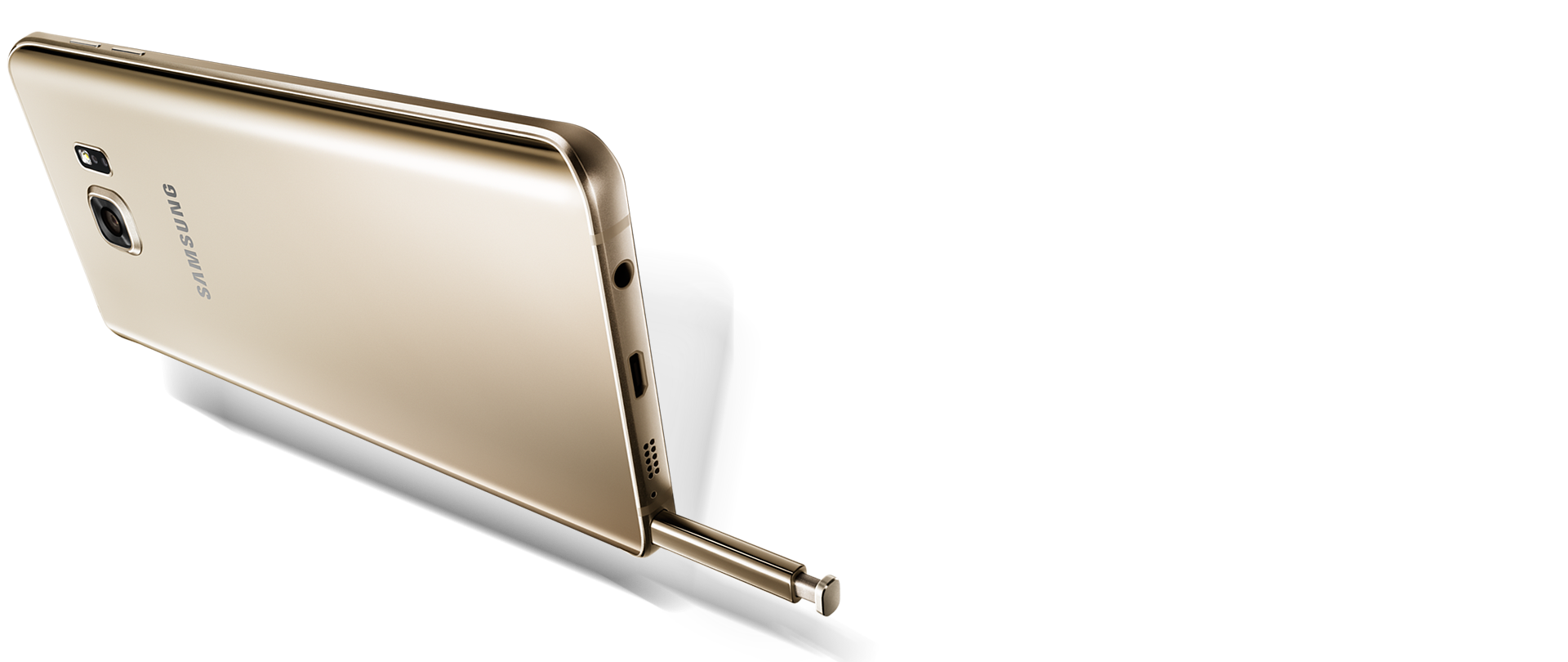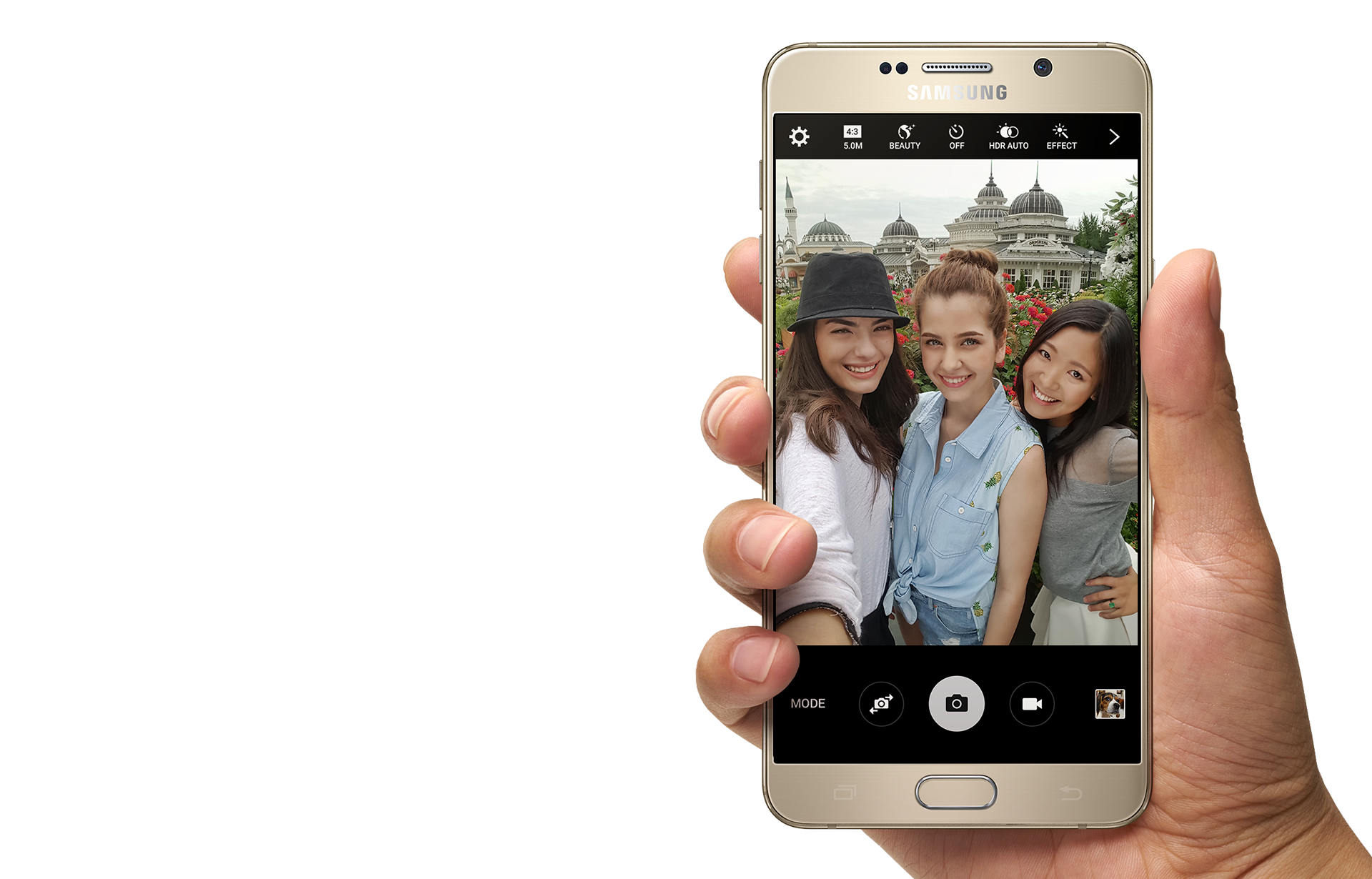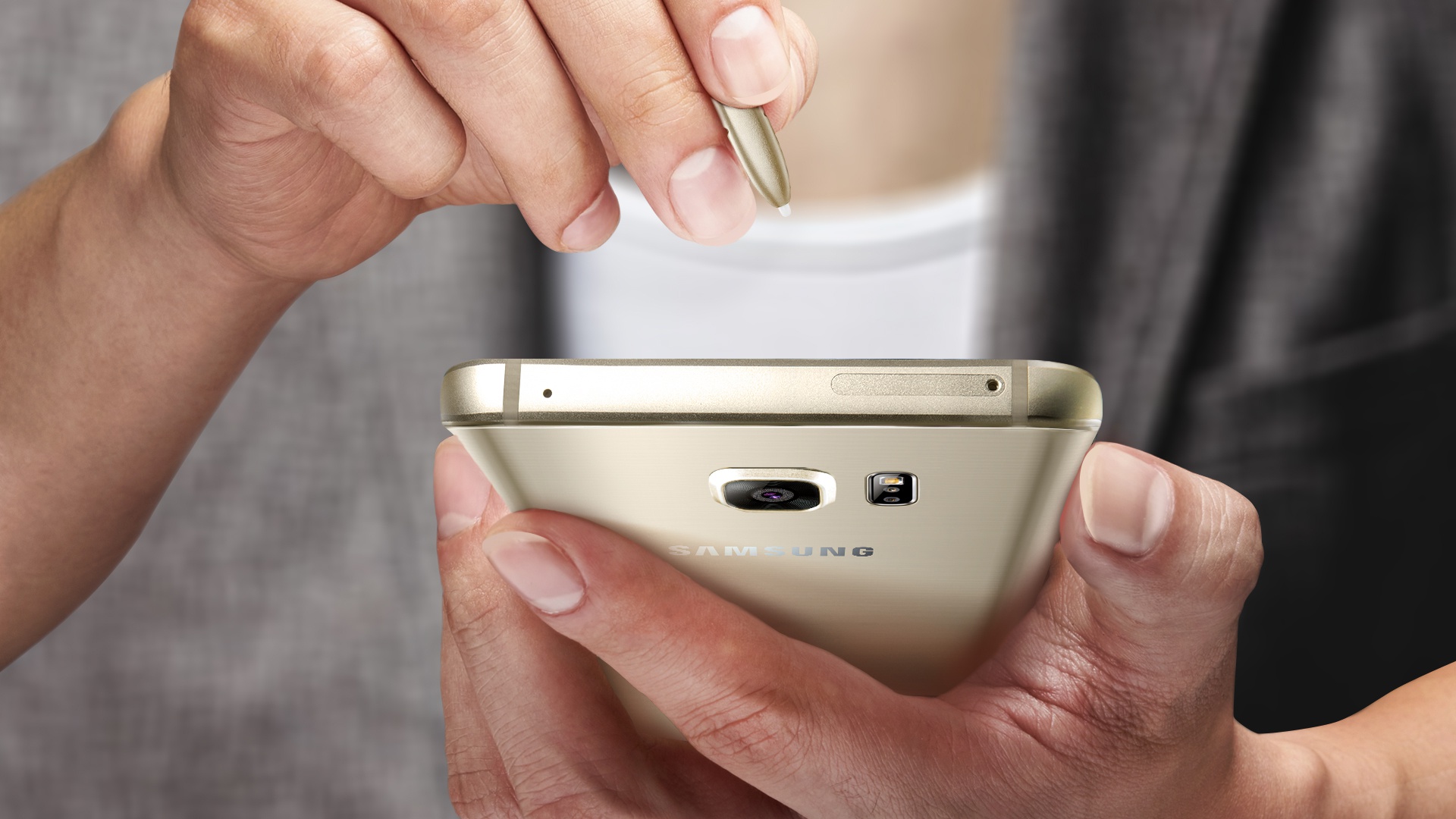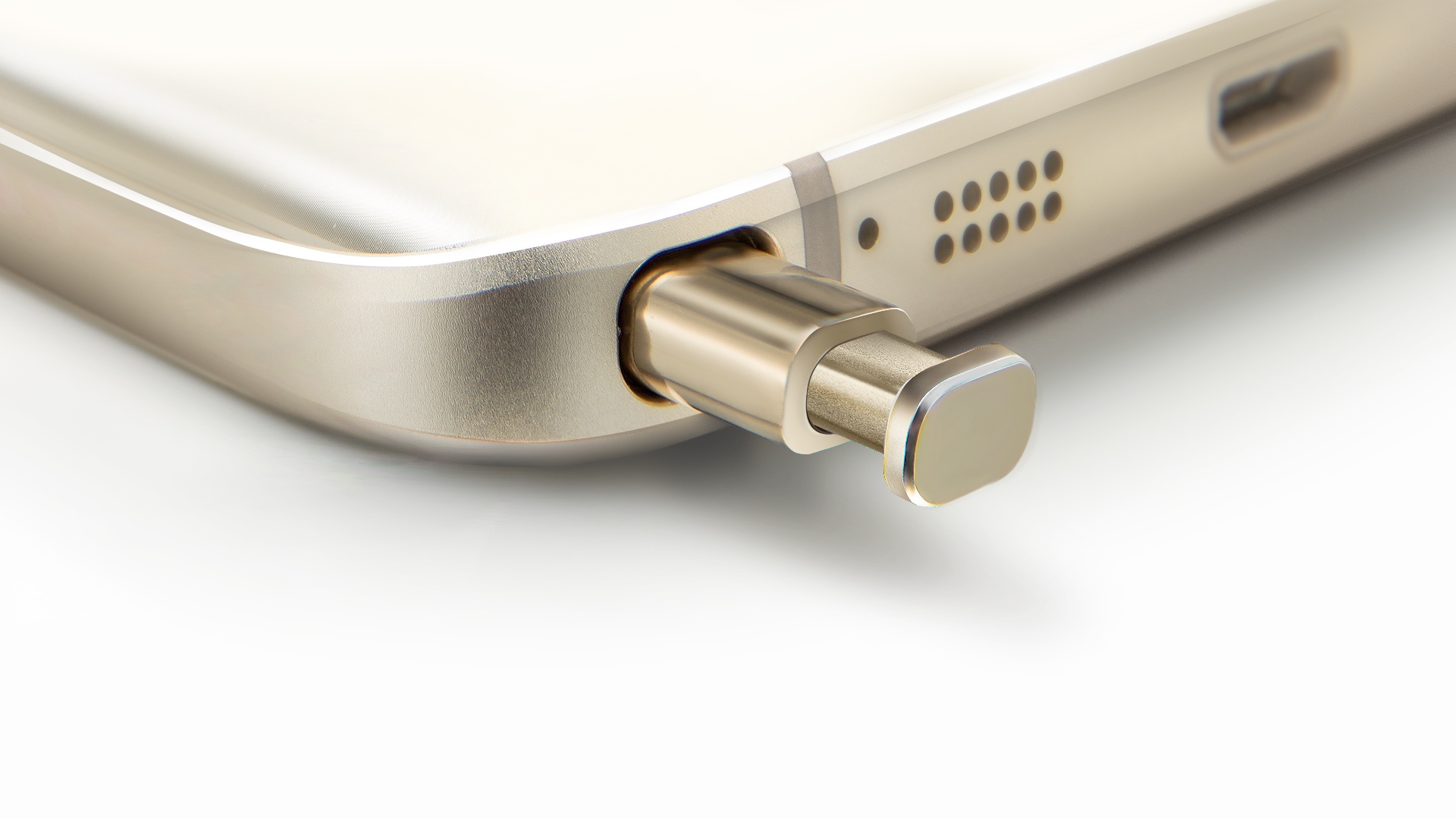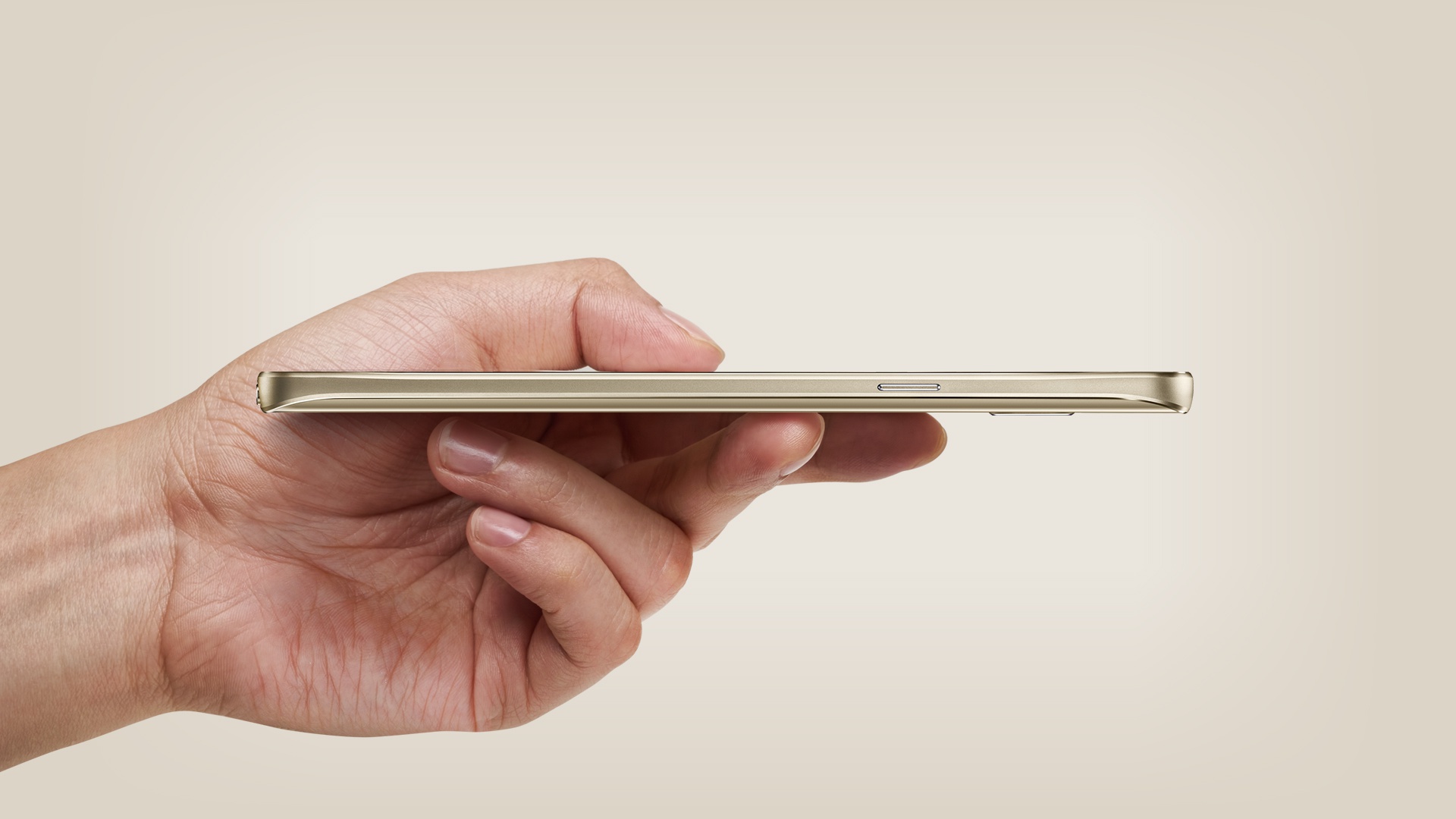 Samsung Galaxy Note 5 was release on August 2015. This smart phone has a body weight of about 171g with a diamention of 153.2 x 76.1 x 7.6mm(6.03x3.00x0.30in). Nano sim phone and also has the function of a fingerprint sensor(paypal certified).
The Note 5 screen type is know as a "super AMOLED capacitive touchscreen with 16M colours", size of about 5.7 inches with a resolution of 1440x2560 pixels(~518 ppi pixel density).
Note 5 has a multitouch function with a Corning Gorilla Glass for protection.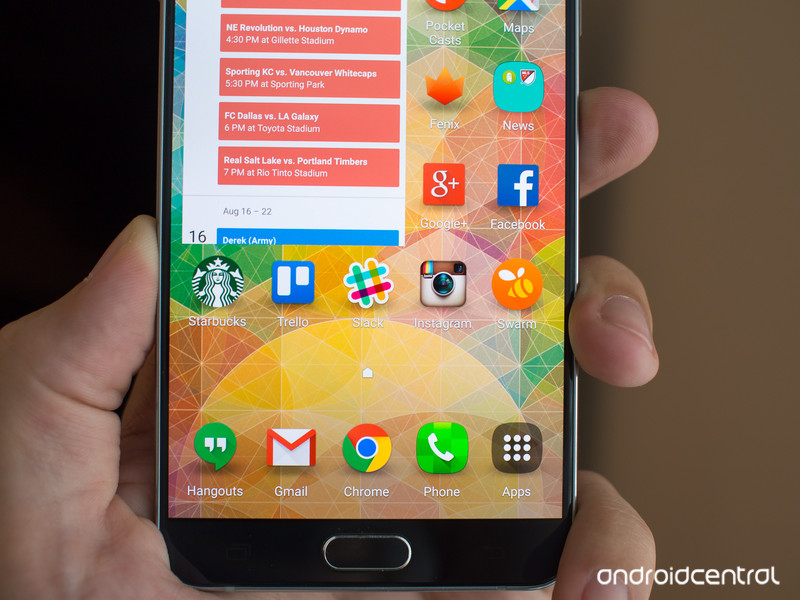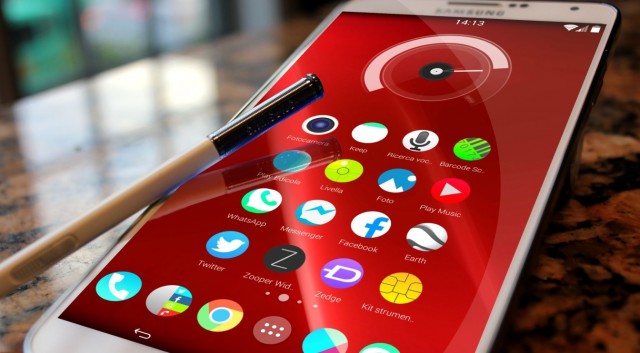 The Samsung Galaxy Note 5 runs Android OS of v5.1.1(Lollipop), Chipset of Exynos 7420 and has a Quad-core 1.5 GHz cortex-A53 & Quad-core 2.1 GHz cortex-A57 as its CPU with a GPU of Mali-T760MP8.
It has an internal storage of 34/64 GB with a 4GB RAM, take note the the note 5 takes no external storage of any kind.
The camera's an Advanced Selfie technology and range of effective filters ensure that the photos come out great as well.Comes with a 16MP camera specifics of 5312 x 2988 pixels, optional image stabilization, autofocus and a LEAD flash. Dual shot, simultaneous HD video and image recording, geo-tagging and touch focus, face,/smile dectection, paorama, HDR with a secondary 5MP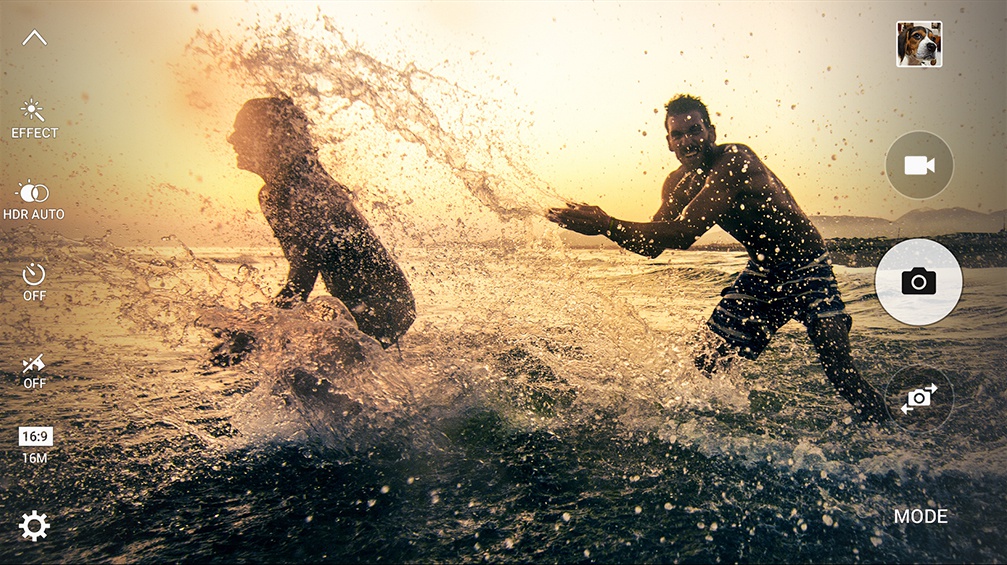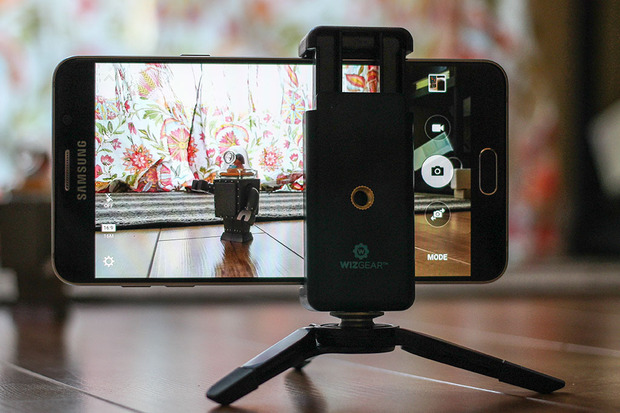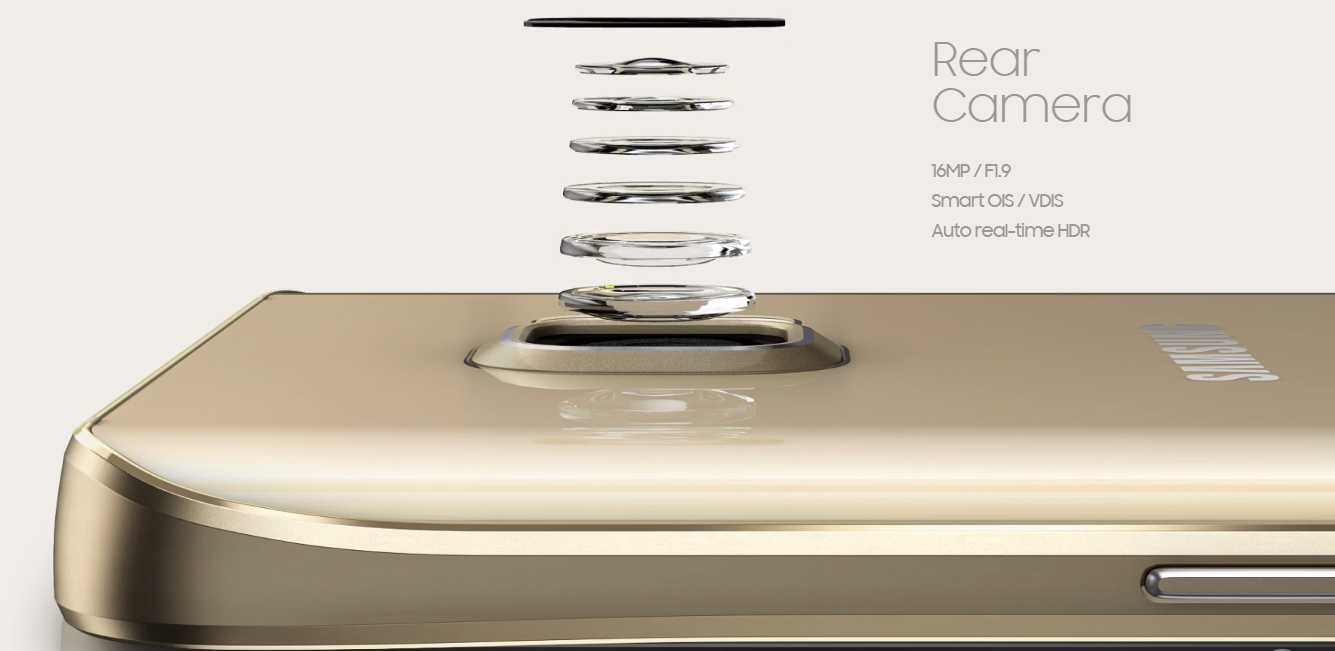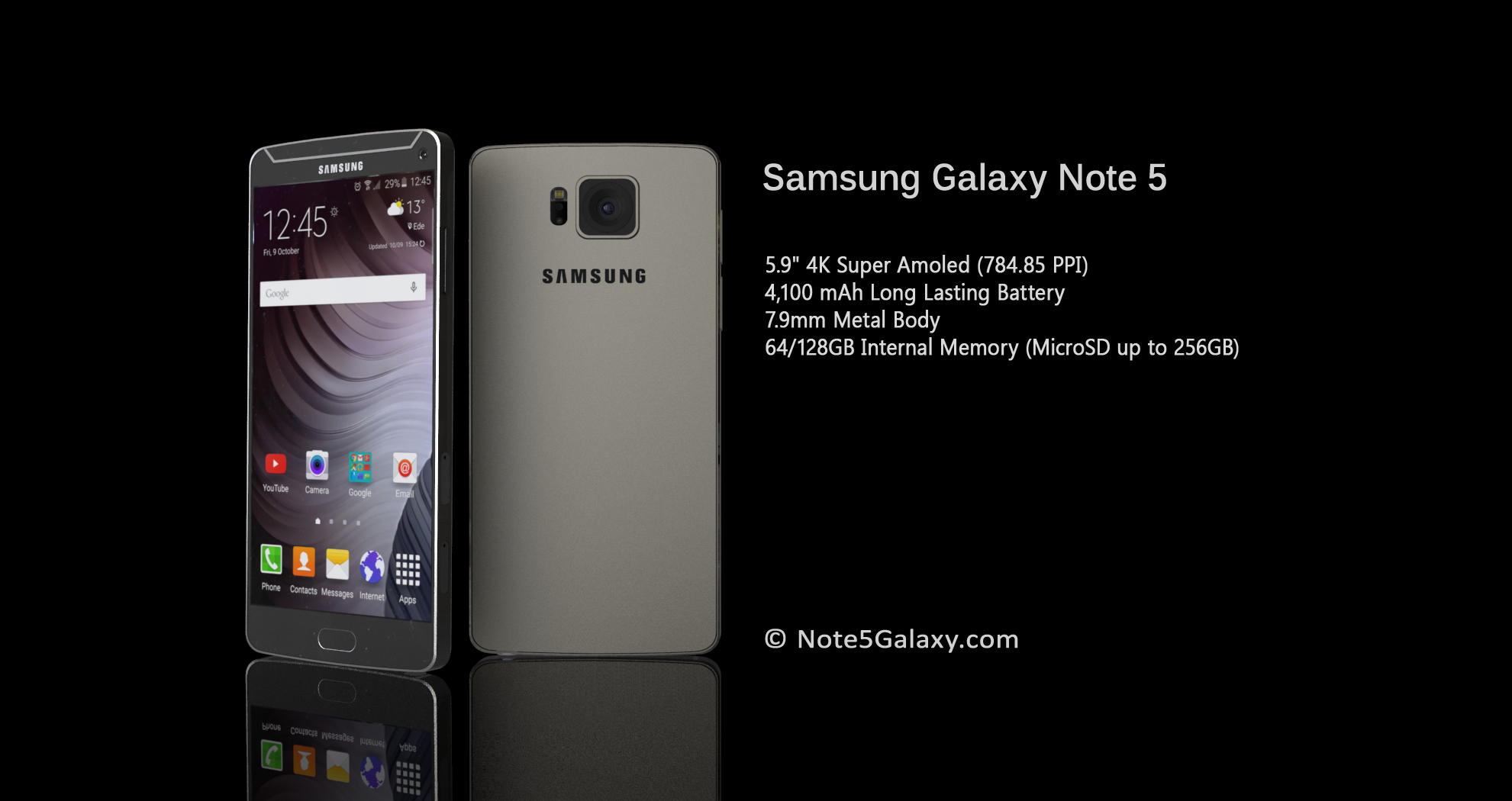 The Samsung Galaxy Note 5 does has a good loudspeaker, Has a Wi-Fi of 802.11 a/b/g/n/ac, dual-band, Wi-Fi direct, hotspot with a bluetooth of v4.2, A2DP, EDR and both the NFC and microUSB v2.0, USB Host
Sensors - Accelerometer, gyro, proximity, compass, barometer, heart rate, SpO2
Messaging - SMS(threaded view), MMS, Email, Push Mail, IM
Browser - HTML5
Java - No
- Wireless charging (Qi/PMA) - market dependent
- ANT+ support
- S-Voice natural language commands and dictation
- Active noise cancellation with dedicated mic
- MP4/DivX/XviD/WMV/H.264 player
- MP3/WAV/WMA/eAAC+/FLAC player
- Photo/video editor
- Document editor
Has a Non-removable Li-Po 3000 mAh battery and it could last for about 85 hours on a normal mode.
It's still as big but now slimmer, framed by sleek metal and glass. Use S Pen on a gorgeous flat surface while the phone's dual-edge back lies snuggly in your hand.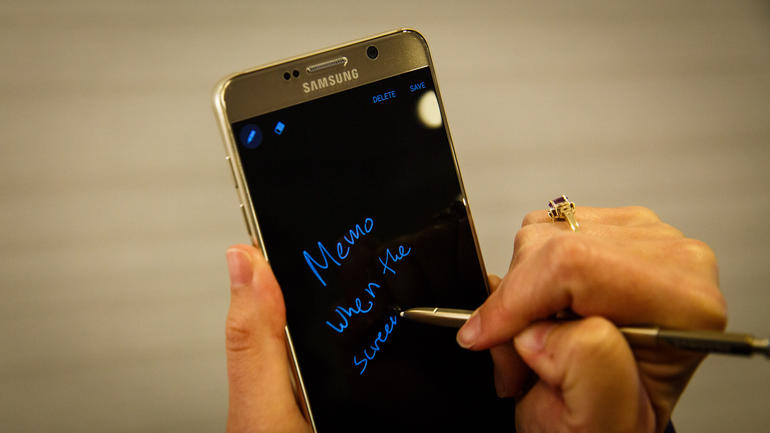 It's what makes Galaxy Note5 click. And it's even more like an actual pen, one that writes just as well. But achieves a lot more, making life that much easier. You'll never want to put it down.
Charging : When you're using S Pen as much as this, battery life should be the last thing on your mind. According to samsung they took care of that in every way possible from longer battery life to fast charging to more ways to charge. The Gear is also a wonderful smart gadget for easy access like the onces below.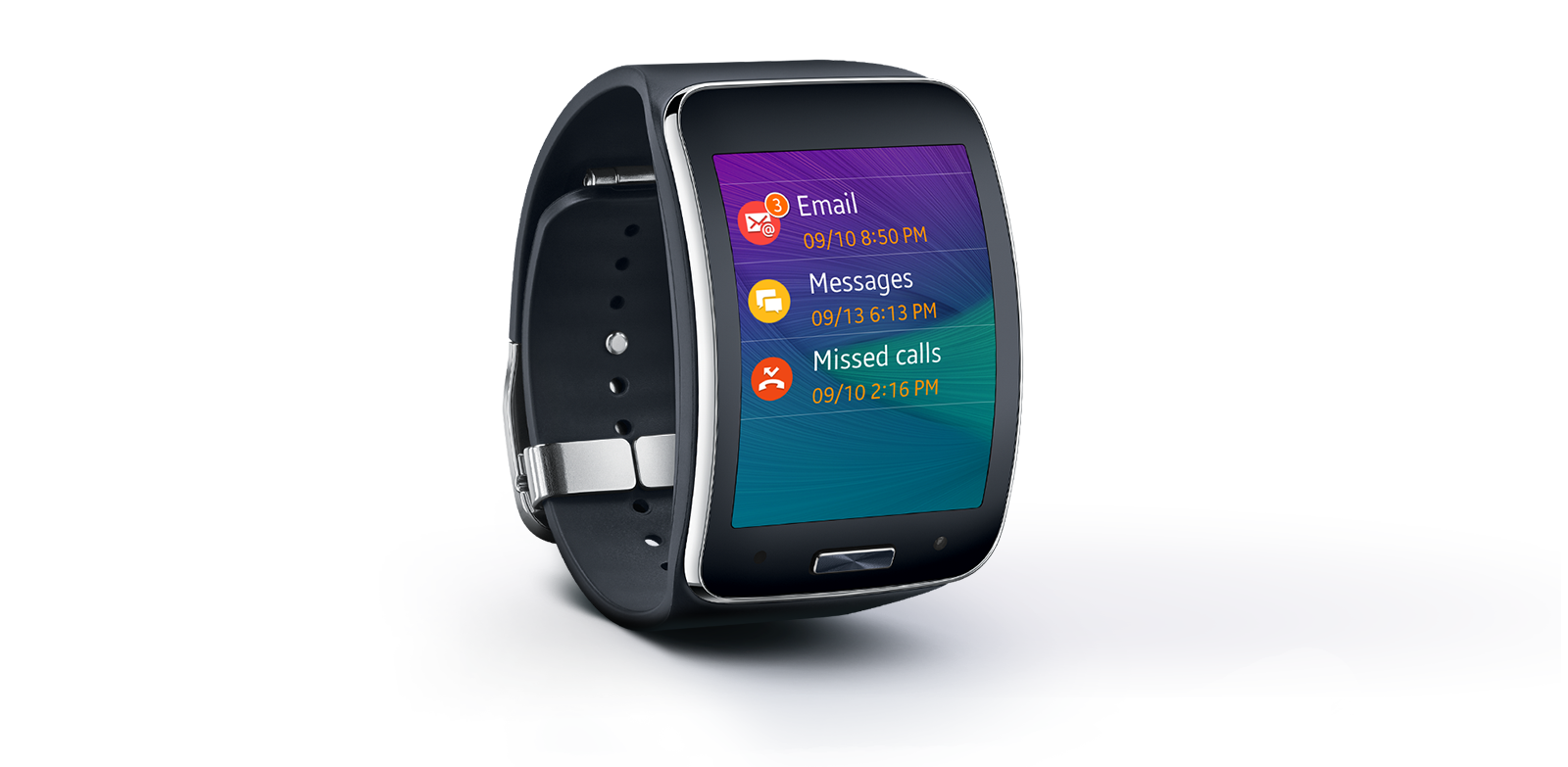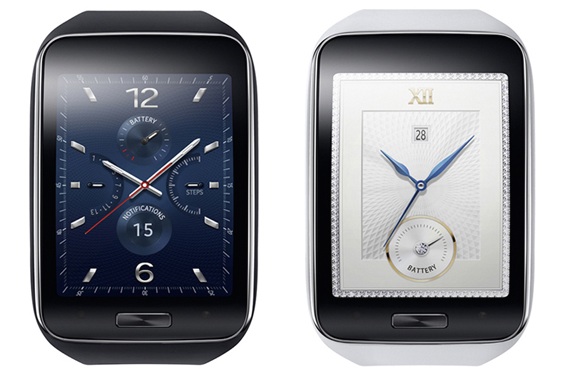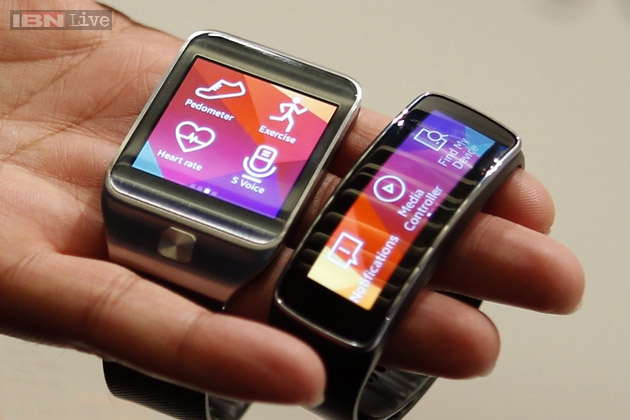 The Gear is also compactable with other past version of samsung phones like on the pictures below.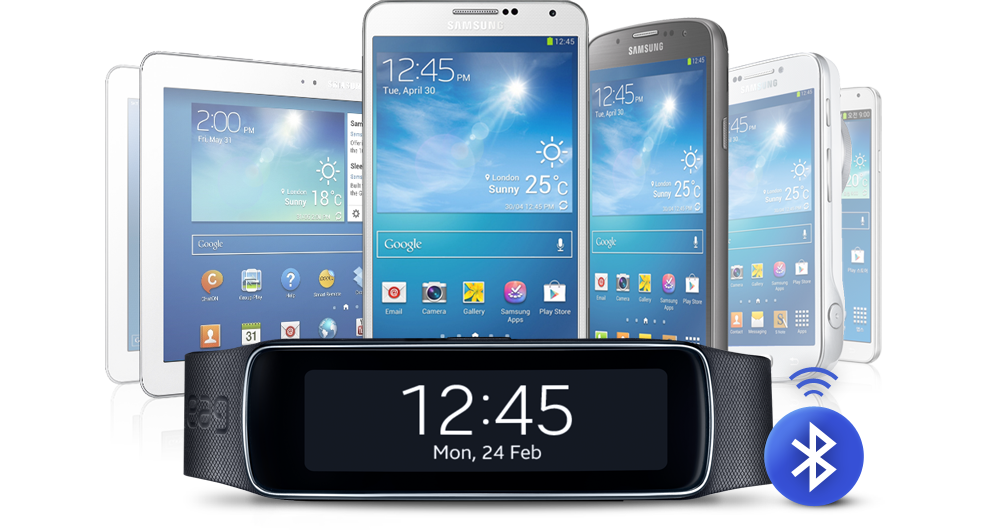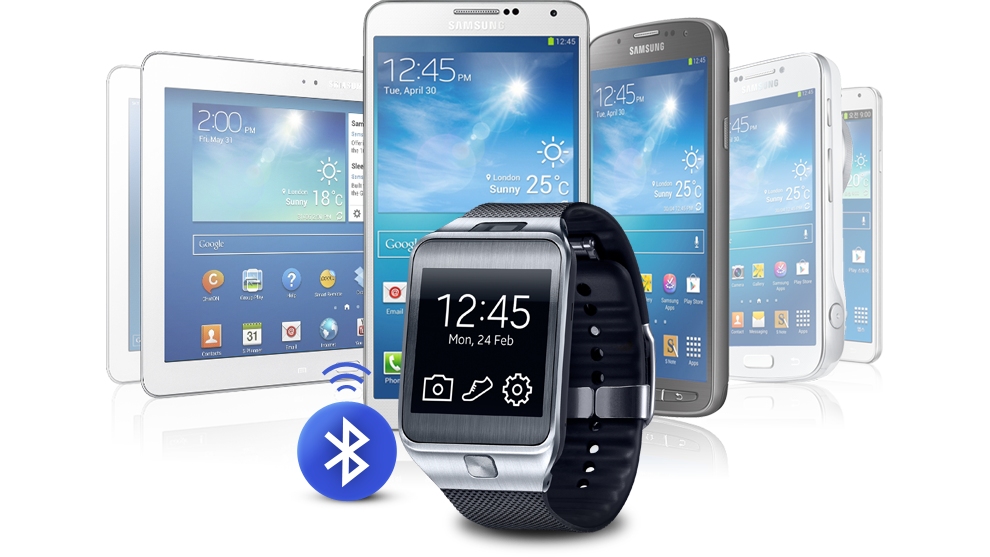 Posted by Akatech Solutions

Read more

Comments (10)

20th october 2015
Source: Yahoo news ;-)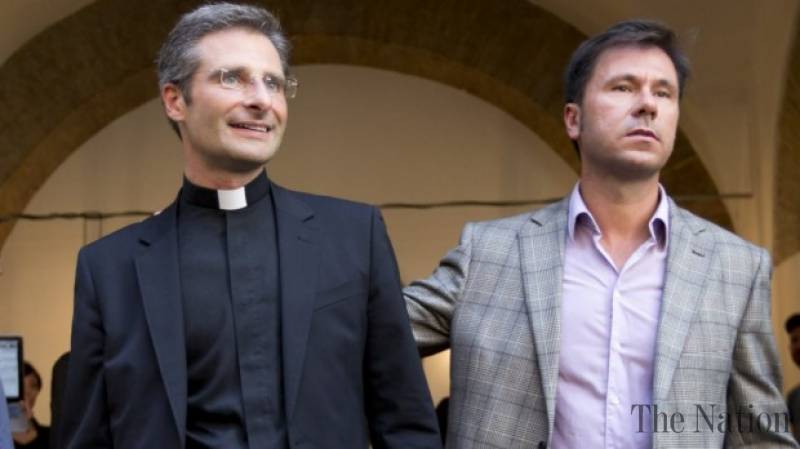 A Polish priest who served with the Vatican's doctrinal arm will no longer be able to carry out his duties after announcing he is gay on the eve of a major church meeting, a Vatican spokesman said. • With his partner at his side, Monsignor Krysztof Olaf Charamsa held a news conference Saturday in Rome, calling on Pope Francis to revise Catholic doctrine on homosexuality, which considers same-sex relationships sinful. But since Homosexuality is a big sin before GOD he was given a deaf ear.
• Charamsa, 43, said the timing of the announcement was intended to put the topic before the Synod of Bishops. The three-week assembly of bishops from around the world beginning Sunday will address issues facing Catholic families.
• "My decision of 'coming out' is a very personal decision in the homophobic world of the Catholic Church. It has been very difficult and very hard. I ask that you keep in mind this reality that is difficult to understand for anyone who has not lived through an identical passage in their own life," Charamsa told reporters.
• "The timing is not intended to pressurize anyone, but maybe a good pressure, in fact a Christian participation, a Christian voice that wants to bring to the synod the response of the homosexual believers to the questioning of Pope Francis."In an interview with CNN on Sunday, Charamsa called the 48 hours since coming out as a gay man "the second day when I feel freedom, peace and happiness for being near the will of God for my life."His path, he said, was one of understanding his orientation, his nature and to reflect about."Now I can say I am a happy priest. Now I am transparent," he said. His sexual orientation was given to him by God, Charamsa said, who called it a project from God to him to understand and to share his reflection with others."My decision of coming out is my gift as a gay priest for others," he said. Deaf Consequences of public revelation.
Since 2003, Charamsa has been a member of the Congregation for the Doctrine of the Faith, which is tasked with promoting and defending Church doctrine.
In 1972 in Gdynia, Poland, Charamsa also serves as assistant secretary of the International Theological Commission and teaches theology at two of Rome's Pontifical universities, the Gregorian and the Pontifical Athenaeum Regina Apostolorum, according to Vatican Radio. The public revelation from a senior priest associated with the Vatican is a direct challenge to the Church's "don't ask, don't tell" attitude toward homosexuality, experts observed. Charamsa's admission presents two issues: his sexual orientation and his apparent violation of his celibacy vow in acknowledging he has a partner.
• "Most objectionable of all, for the Vatican, was the publicity he sought out, with the expressed desire to influence the outcome of the Synod of Bishops on the Family," journalist John Thavis, author of "The Vatican Diaries," wrote on his blog.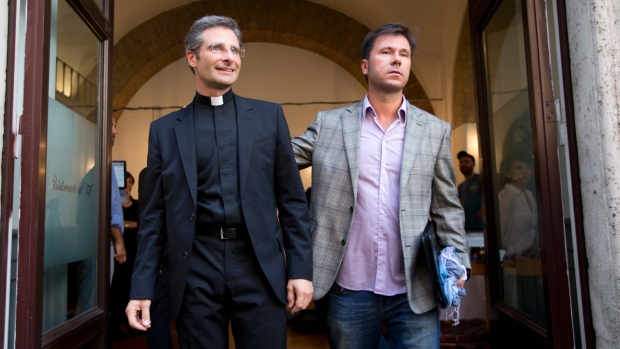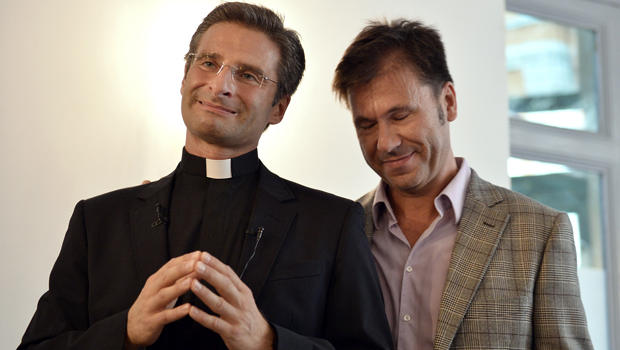 • Vatican officials responded quickly to the news, removing the priest from his job at the Vatican and forbidding him from teaching at pontifical schools. Officials also appeared unsettled by the timing of Charamsa's revelation, which comes the day before the beginning of Pope Francis' second Synod on the Family, a major meeting to discuss the Church's various positions on so-called "family issues" such as contraception, divorce, and homosexuality.
• Charamsa's announcement is particularly eye-catching given his position as a member of the Congregation for the Doctrine of the Faith, the Vatican body traditionally tasked with rooting out heresy and defending Catholic doctrine. The Congregation has long maintained the church's opposition to LGBT relationships, and published a pastoral letter in 1986 that called homosexuality "an objective disorder" and described homosexual people as "ordered toward an intrinsic moral evil." That document was penned by then-Cardinal Joseph Ratzinger, former head of the Congregation, who went on to become Pope Benedict XVI — Francis' predecessor. Benedict decried homosexuality throughout his papacy, once implying that same-sex marriage constitutes a threat to "the future of humanity." • The firing adds a dramatic coda to an already complicated week for the Vatican regarding LGBT issues. On Tuesday, news broke that Pope Francis had met with Kentucky clerk Kim Davis during his recent visit to the U.S., a move some saw as support for the Davis' refusal to issue marriage licenses to same-sex couples. The Vatican later clarified that the meeting should not be seen as an endorsement of Davis, and reports emerged on Friday that the pope also met with a same-sex couple that same day, whom he embraced as friends.
• Meanwhile, the Catholic Church in the United States has shown an increasing willingness to fire employees of Catholic schools and institutions who are openly gay, terminating the jobs of several LGBT teachers, music directors, and food pantry workers over the past three years.
• The escalating tension highlights the difficult line Pope Francis has attempted to walk during his papacy. He has maintained the Church's historic opposition to homosexual relationships, but struck a more conciliatory tone towards LGBT people, often avoiding the subject and diverting the Church's attention to other issues such as the poor, climate change, and immigration.
• Charamsa joins a growing number or priests who have come out as gay. A Jesuit priest-in-training came out in April and called for the the church to be more welcoming of LGBT people, and a priest in Dublin, Ireland told his congregation he was gay in January, after which he received a standing ovation.
Posted by Akatech Solutions

Read more

Comments (10)

07 of october 2015
Source: Yahoo news ;-)
Jim Carrey is a Canadian-American actor, comedian, impressionist, screenwriter, and film producer. Known for his highly energetic slapstick performances, he has been described as one of the biggest movie stars in Hollywood and was born: January 17, 1962.
Some of his movies are: The mask, The cable guy, Ace ventura: Pet Detective, Liar Liar,Bruce almighty, Yes man, Masterminds etc.
Jim carrey pictures at the age of his 30s.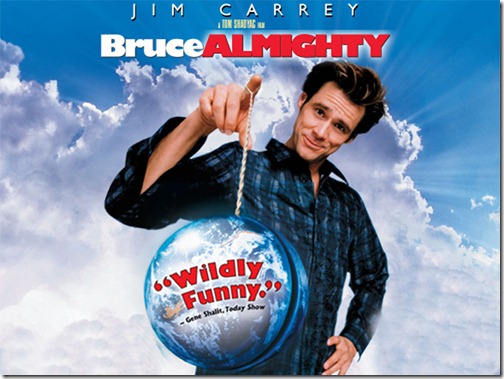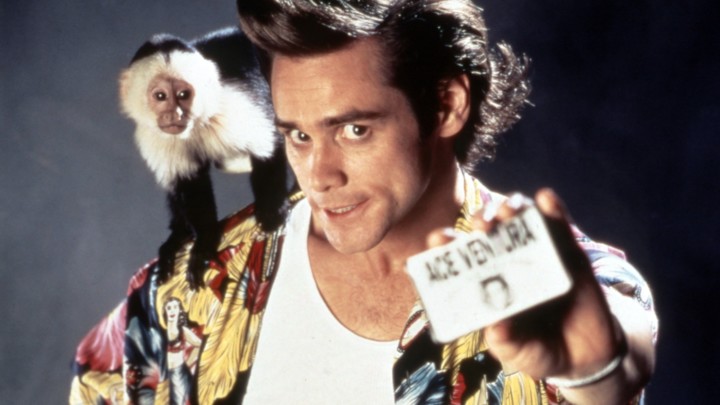 Jim carrey pictures at his present age as seen below.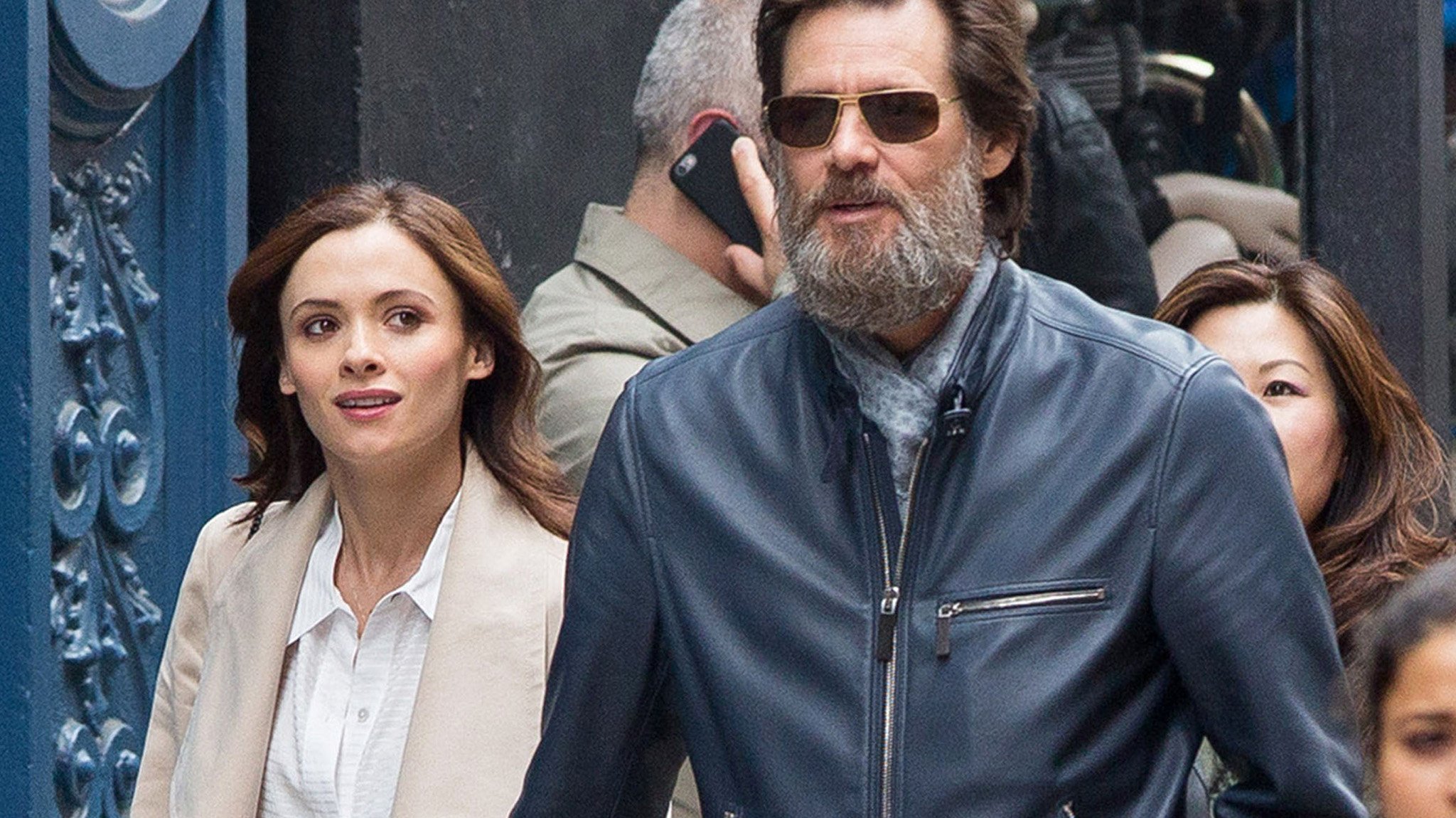 Jim Carrey's ex-girl friend Cathriona White was a Scientologist.
Cathriona White a 30-year-old was found dead from an apparent suicide four days after Jim Carrey was out at a Hollywood art show on Sept. 24 2015.
Local news reports said Jim Carrey and White met in 2012, dated a few months and then split, since then they have been dating on and off since 2012, and they rekindled their relationship in May. Earlier this month, Carrey shared several photos taken by White.
Cathriona White sent a cryptic message on her Twitter account that day that read: "Signing off Twitter, I hope I have been a light to my nearest and dearest.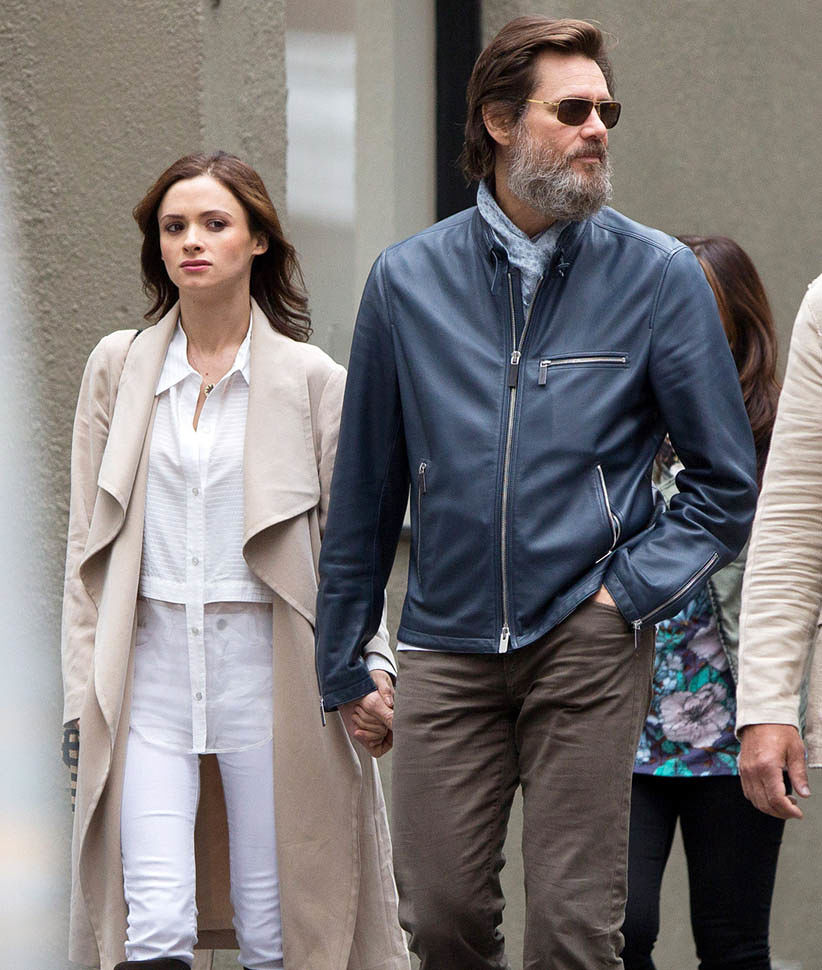 Los Angeles (AFP) - The on-again, off-again girlfriend of US actor Jim Carrey died at her California home of an apparent suicide, police said Tuesday. Cathriona White, 30, was pronounced dead by paramedics Monday evening," Fred Corral, a spokesman at the Los Angeles County coroner's office, told AFP.
Law enforcement tells TMZ, LAPD responded to a call in the L.A. area Monday night. We're told they went to a residence and found the body of Cathriona White. The Los Angeles County Coroner confirmed the news to Entertainment Tonight.
Law enforcement tells us they believe she died from an overdose of drugs — pills were next to her body. We're told 2 friends found Cathriona last night when they went to check on her.
Jim Carrey said White's death was being treated as a suicide.
"I am shocked and deeply saddened by the passing of my sweet Cathriona," Carrey said in a statement to The Insider With Yahoo. "She was a truly kind and delicate Irish flower, too sensitive for this soil, to whom loving and being loved was all that sparkled. My heart goes out to her family and friends and to everyone who loved and cared about her. We have all been hit with a lightening bolt."
Carrey said in a statement that he was deeply saddened by the passing of my sweet Cathriona. She was a truly kind and delicate Irish flower, too sensitive for this soil, to whom loving and being loved was all that sparkled," the 53-year-old actor added. My heart goes out to her family and friends and to everyone who loved and cared about her. We have all been hit with a lightning bolt. White was found at her home Monday evening by a friend who called emergency services. She had reportedly left behind a note.
Carrey Speaks Out on Girlfriend's Death: 'A Truly Kind and Delicate Irish Flower.
Posted by Akatech Solutions

Read more

Comments (10)

1st of october 2015
Source: Apple.com, Cult of mac and GSMarena.com ;-)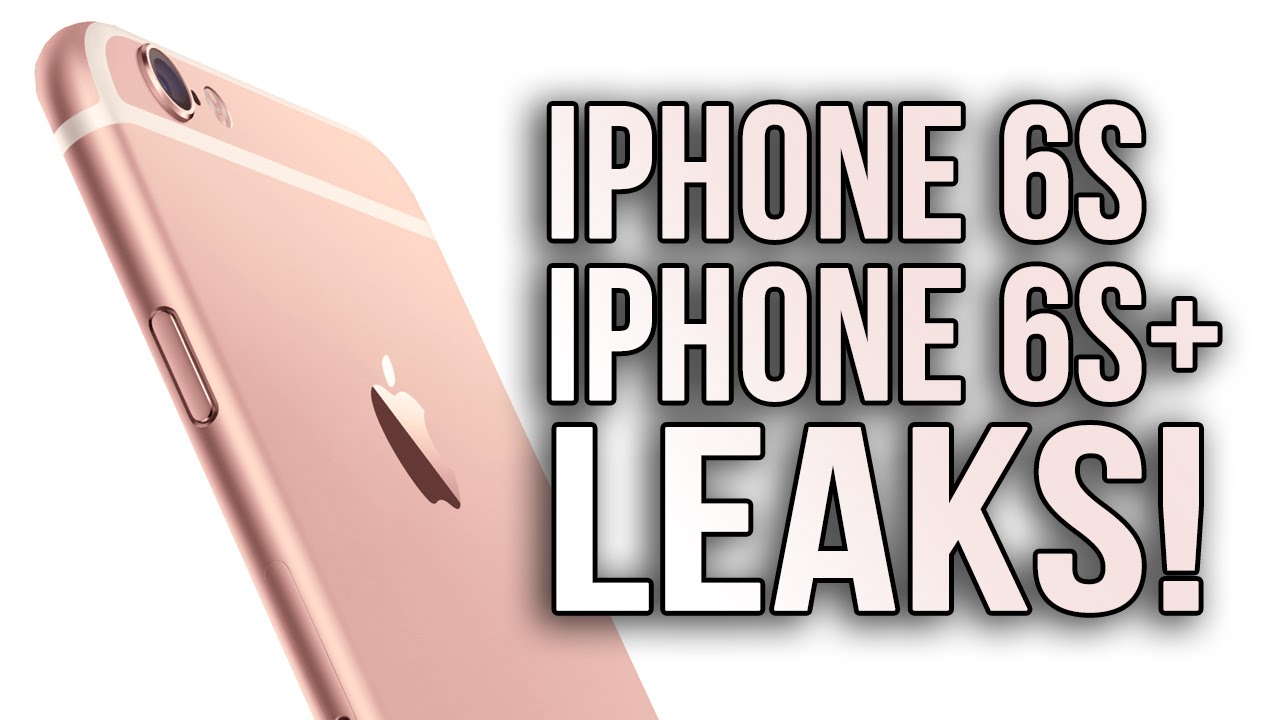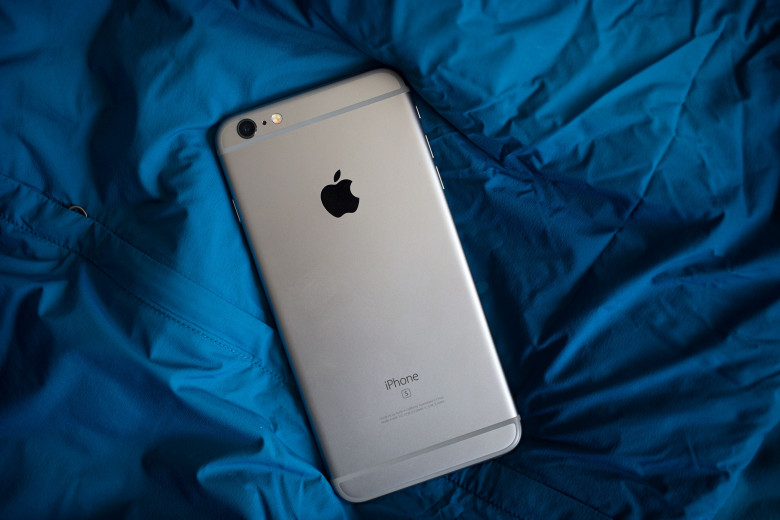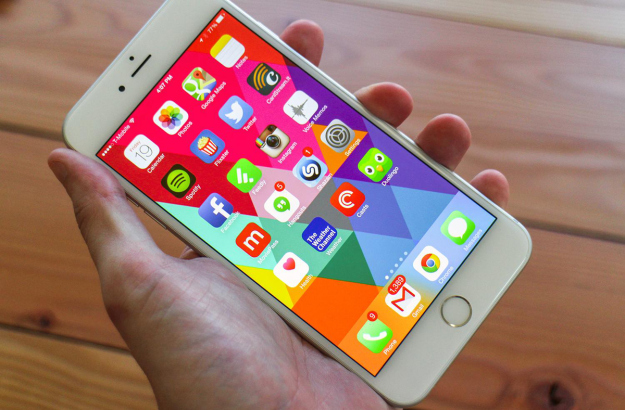 IPhone 6s was launch on September 2015.IPhone 6s has a dimension of 138.3 x 67.1 x 7.1 mm (5.44 x 2.64 x 0.28 in), has a net weight of about 143 g (5.04 oz.). And it's a nano-sim phone.
IPhone 6s does possesses a fingerprint sensor (Touch ID v2) and Apple Pay (Visa, MasterCard, AMEX certified). Also composes of a LED-backlit IPS LCD, capacitive touchscreen, 16M colors has a size of 4.7 inches (~65.6% screen-to-body ratio) with a resolution of 750 x 1334 pixels (~326 ppi pixel density) and it has a Multitouch function.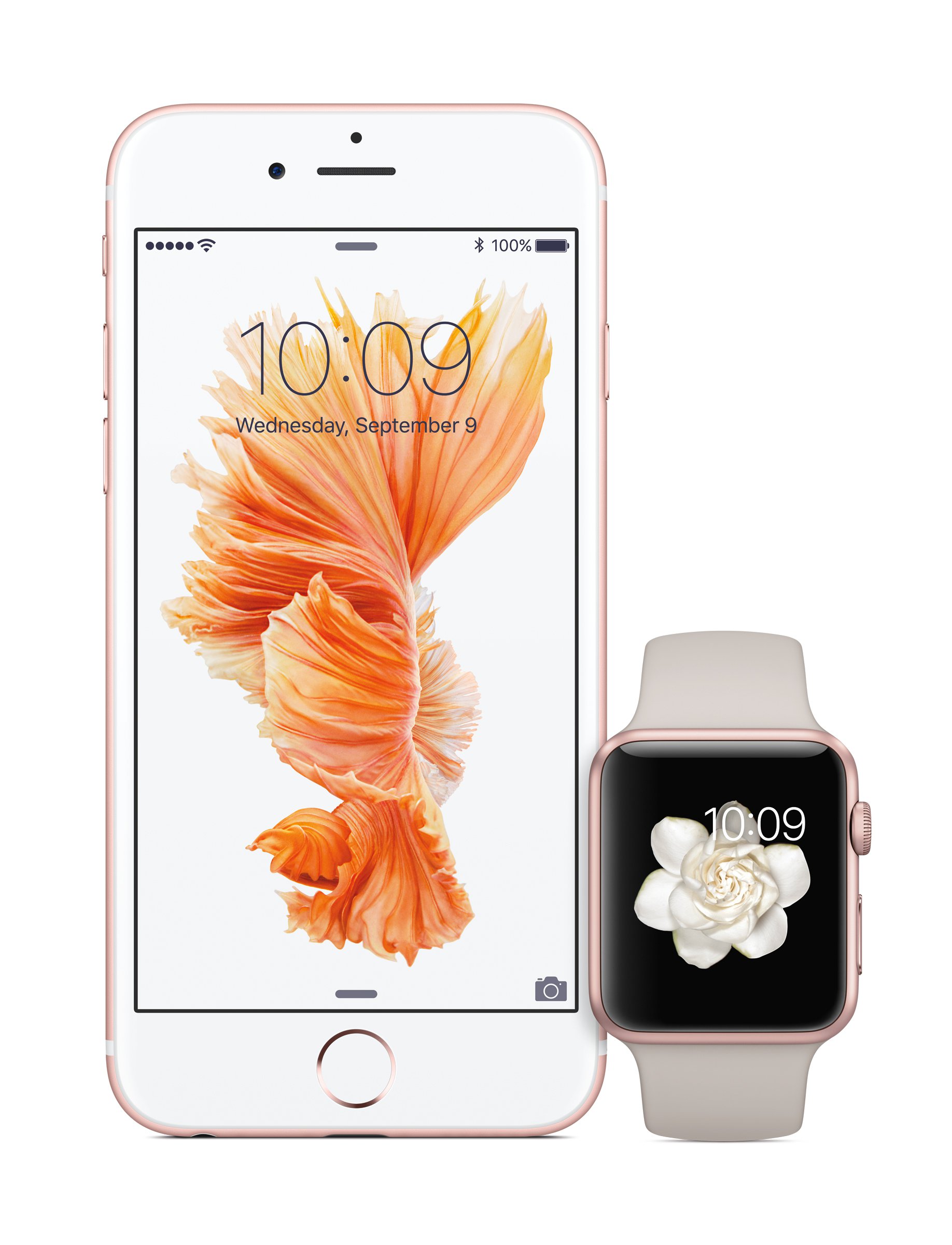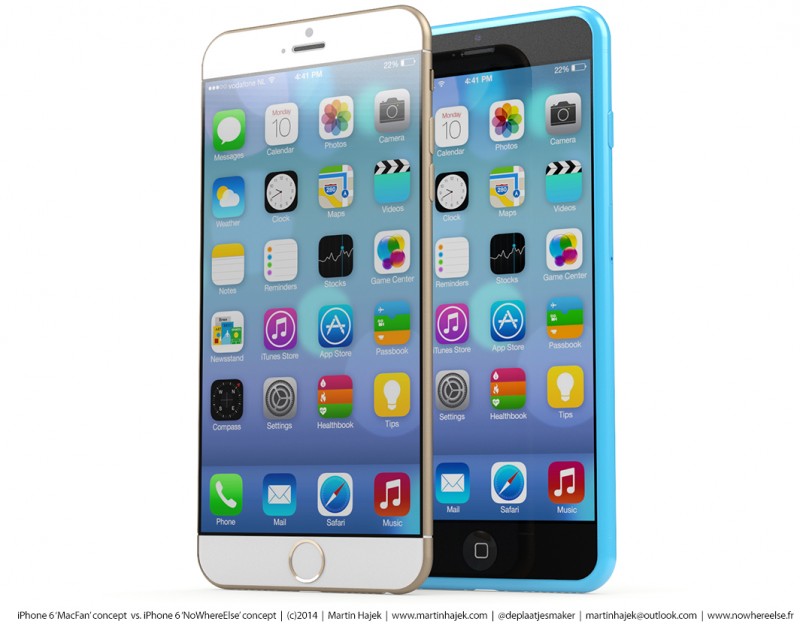 Screen protection of a Ion-strengthened glass, oleophobic coating and a 3D touch display with a display zoom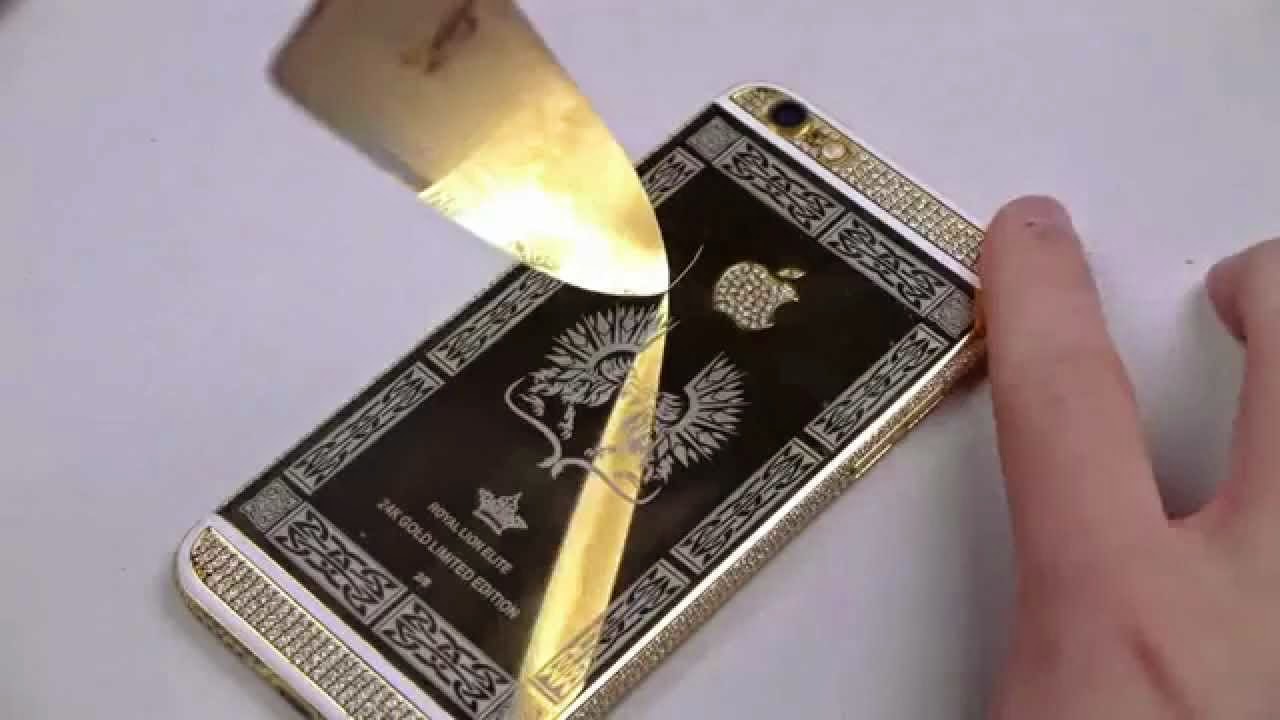 IPhone 6s runs an operating system of ios 9 upgradable to ios 9.0.1 (IOS means iPhone operating system) with a chipset of Apple A9, possesses a dual-core 1.84 GHz CPU and PowerVR GT7600 (six-core graphics) GPU.
IPhone 6s are made of different capacity or internal memory starting from 16/64/128 GB, with a 2 GB RAM.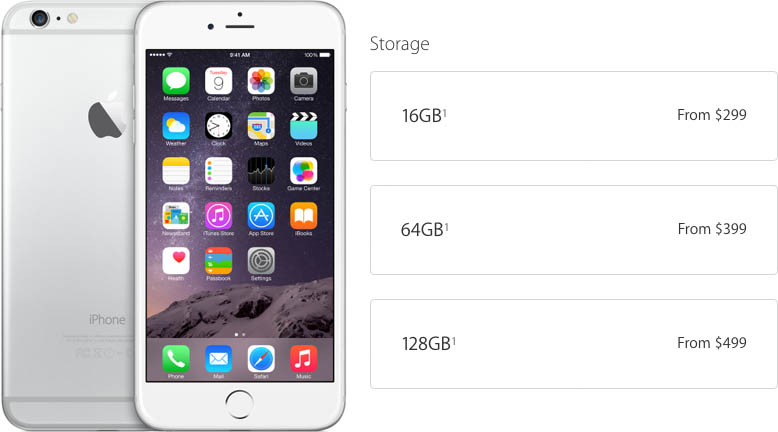 Note - IPhone doesn't take or use memory cards
The camera features of IPhone 6s are primarily a 12 MP, 4608 x 2592 pixels, phase detection autofocus, dual-LED (dual tone) flash with Geo-tagging, simultaneous 4K video and 8MP image recording, touch focus, face/smile detection, HDR (photo/panorama), and secondarily a 5 MP, 1080p@30fps, 720p@240fps, face detection, HDR, panorama.
For more details on Iphones camera comparism follow the link below - http://snapsnapsnap.photos/iphone-6s-camera-comparison/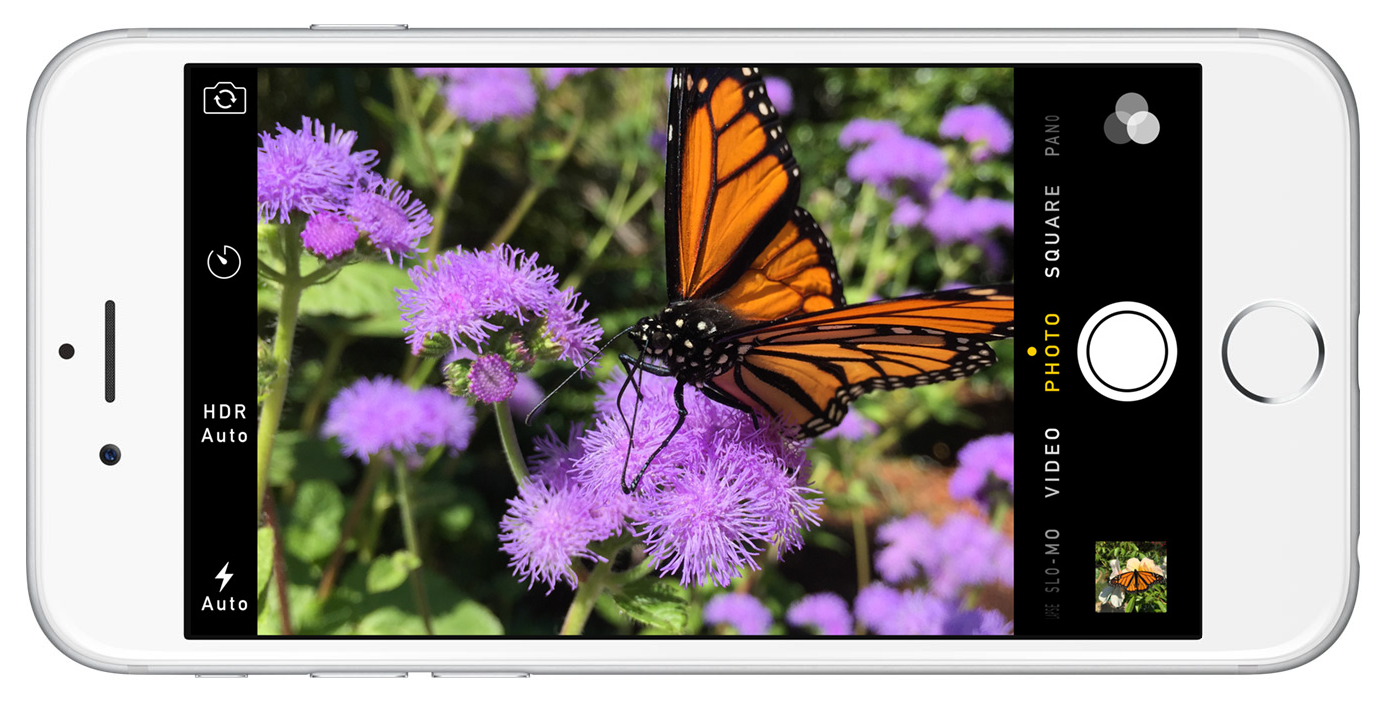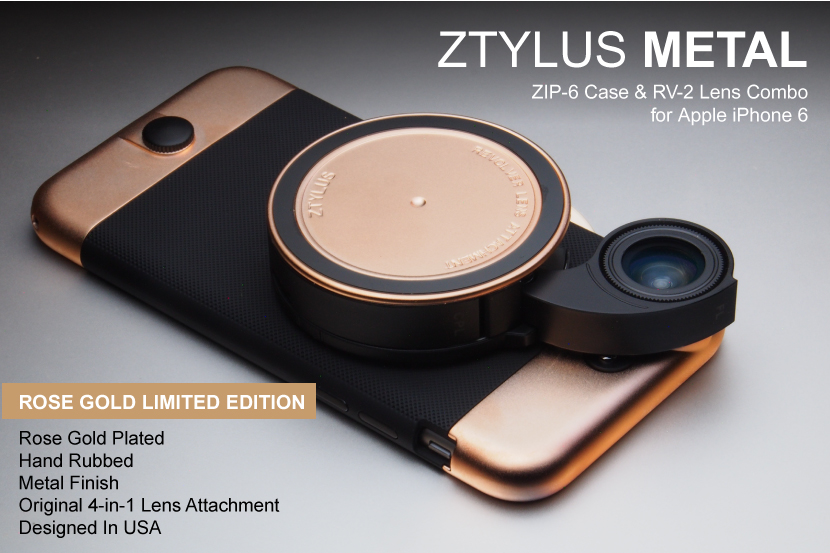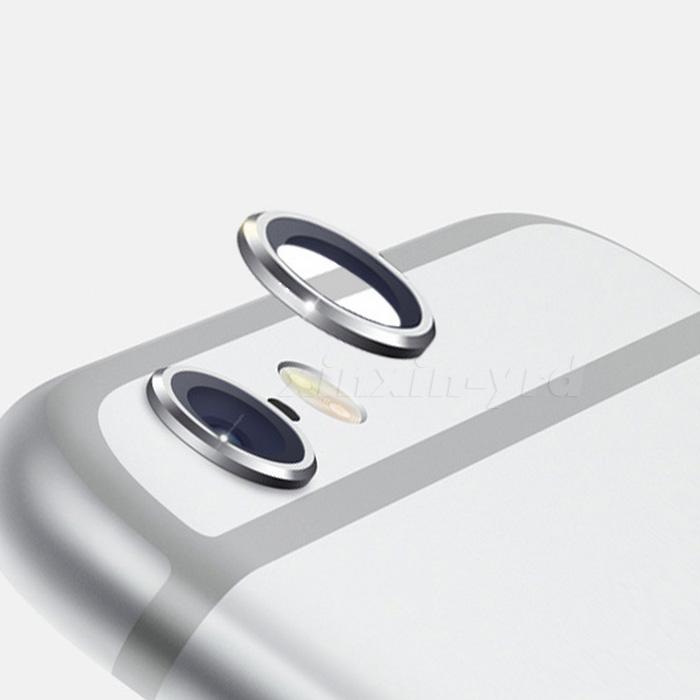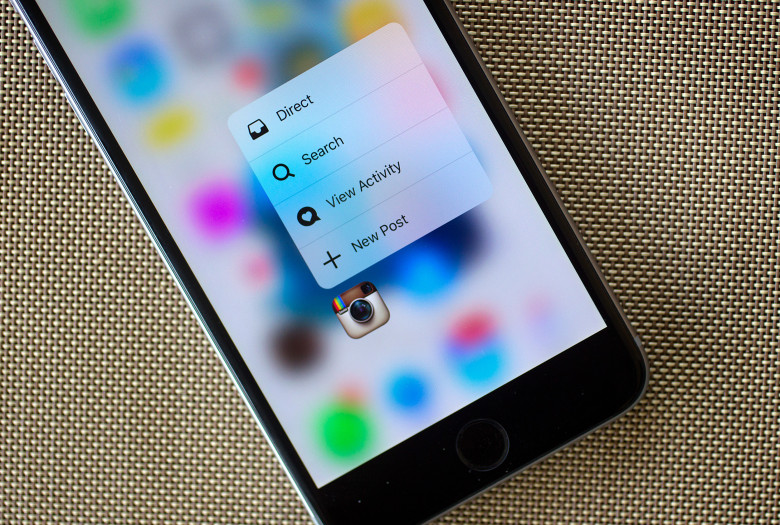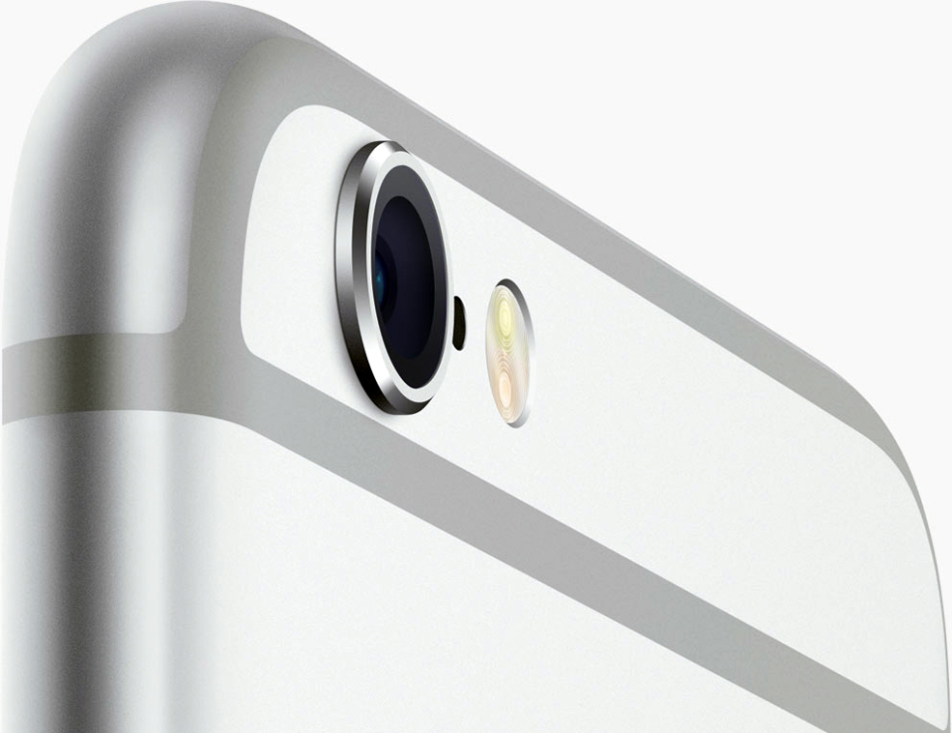 IPhones do have a sophisticated sound system and it's become wonderful when using the ear pod. IPhone 6s come with a super quality sound system for its ear pods and also compactable with beats by dr. dre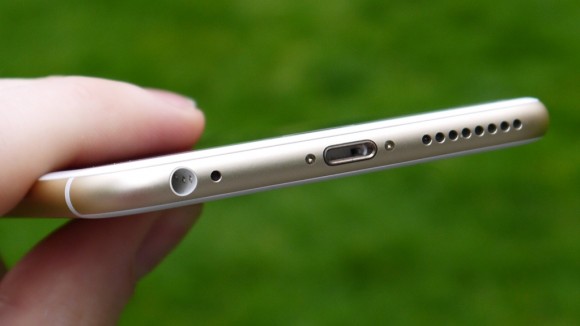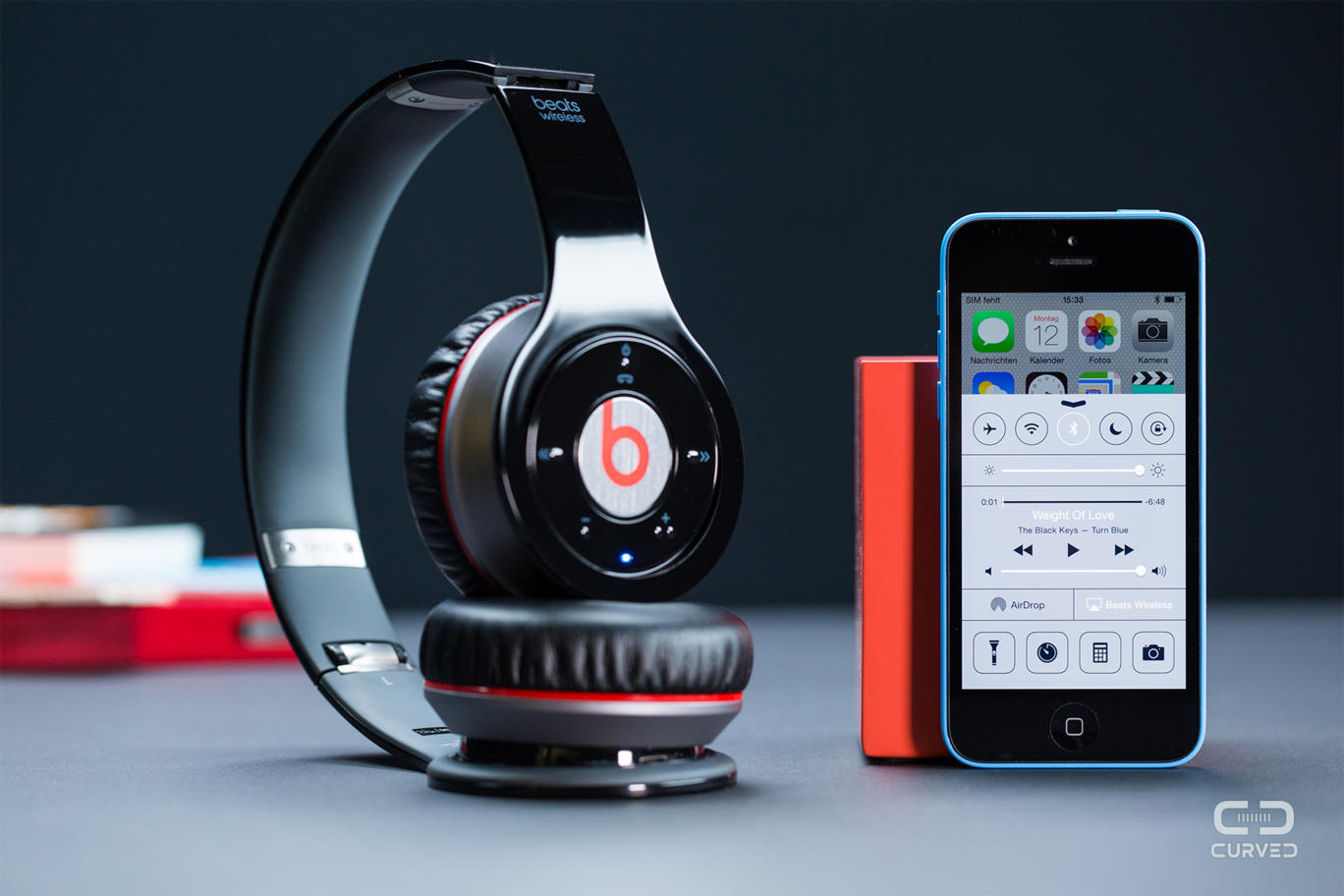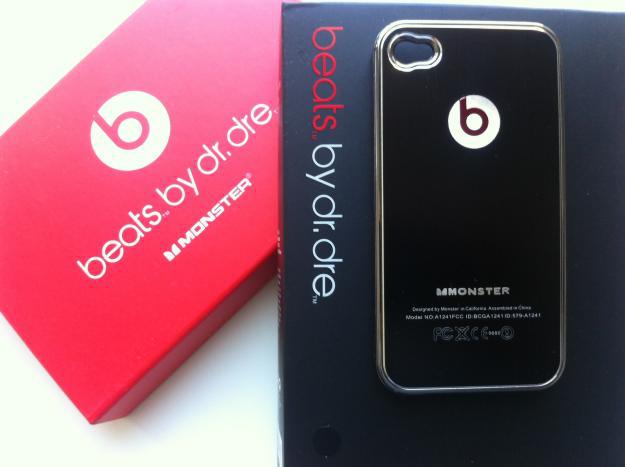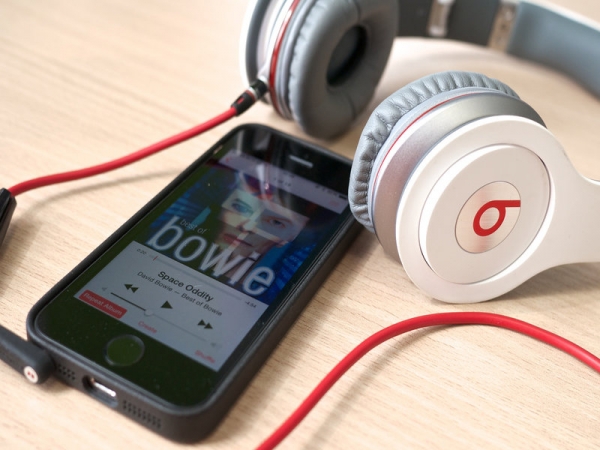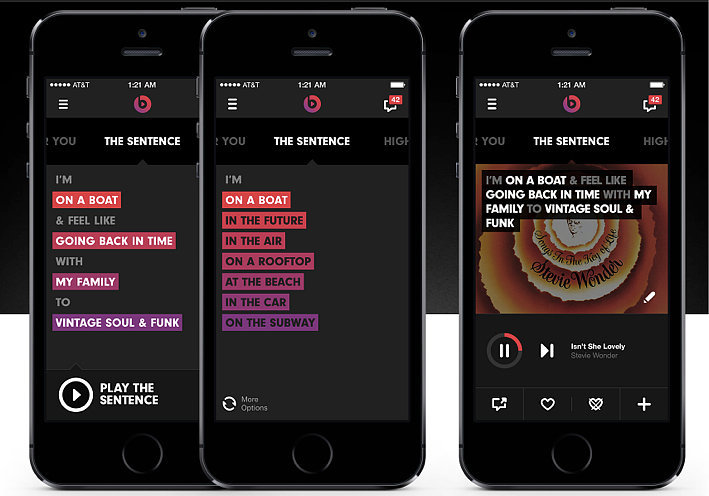 SOME MAJOR FEATURES INCLUDE: Sensors Accelerometer, gyro, proximity, compass, barometer, Messaging - iMessage, SMS (threaded view), MMS, Email, Push Email,Browser HTML5 (Safari), Active noise cancellation with dedicated mic - Siri natural language commands and dictation, iCloud cloud service, iCloud Keychain, TV-out, Maps, Organizer, Document editor, Photo/video editor.
BATTERY - Non-removable Li-Po 1715 mAh battery (6.9 Wh) Stand-by Up to 240 h (3G) Talk time Up to 14 h (3G) Music could play for about 45 hours without much disturbance.
Pictures below shows other apple gadgets compactable with iPhone 6s.
The first gadget below is the apple iwatch fully compactable with iPhone 6s.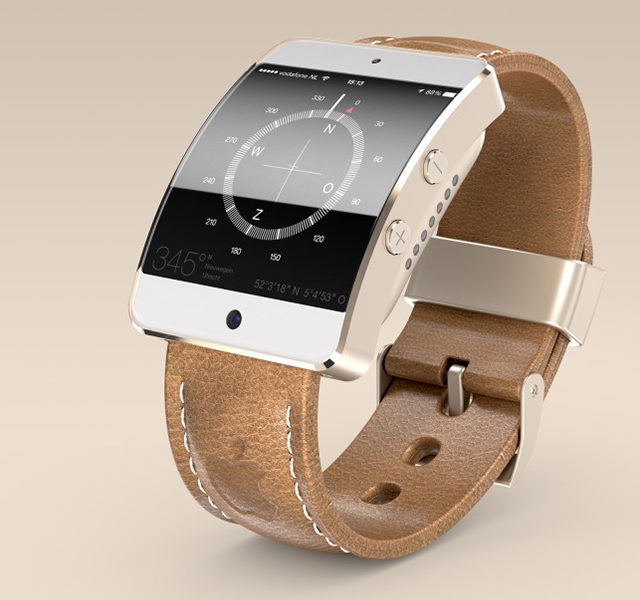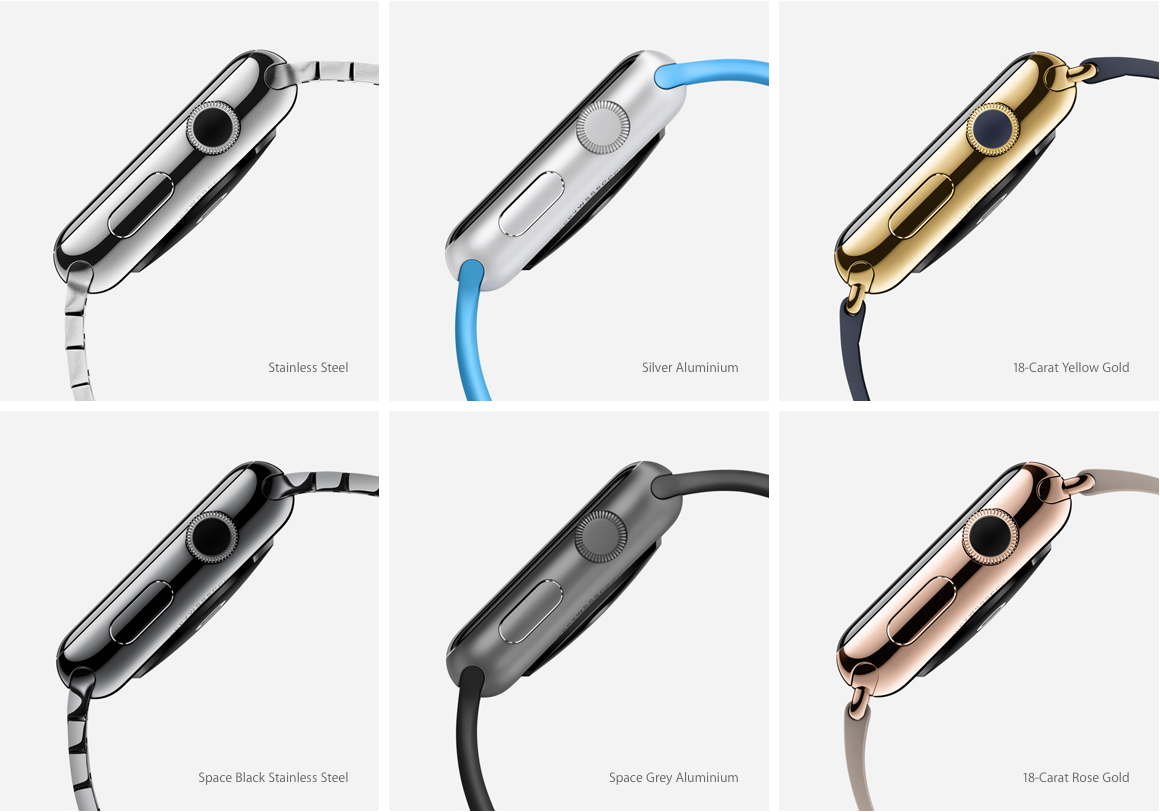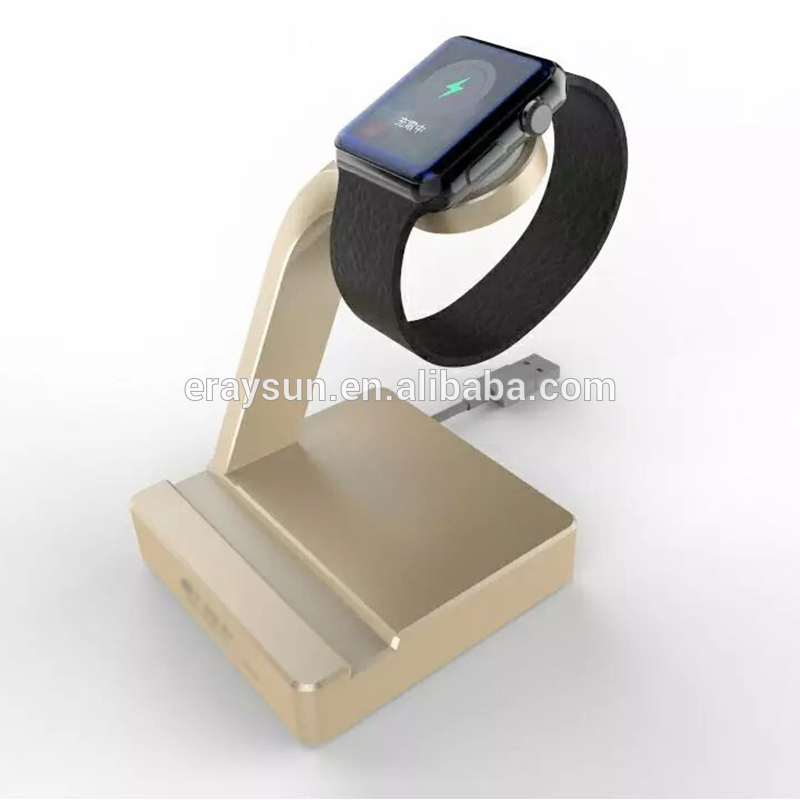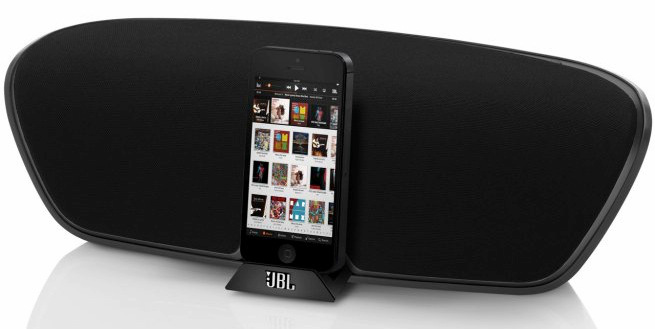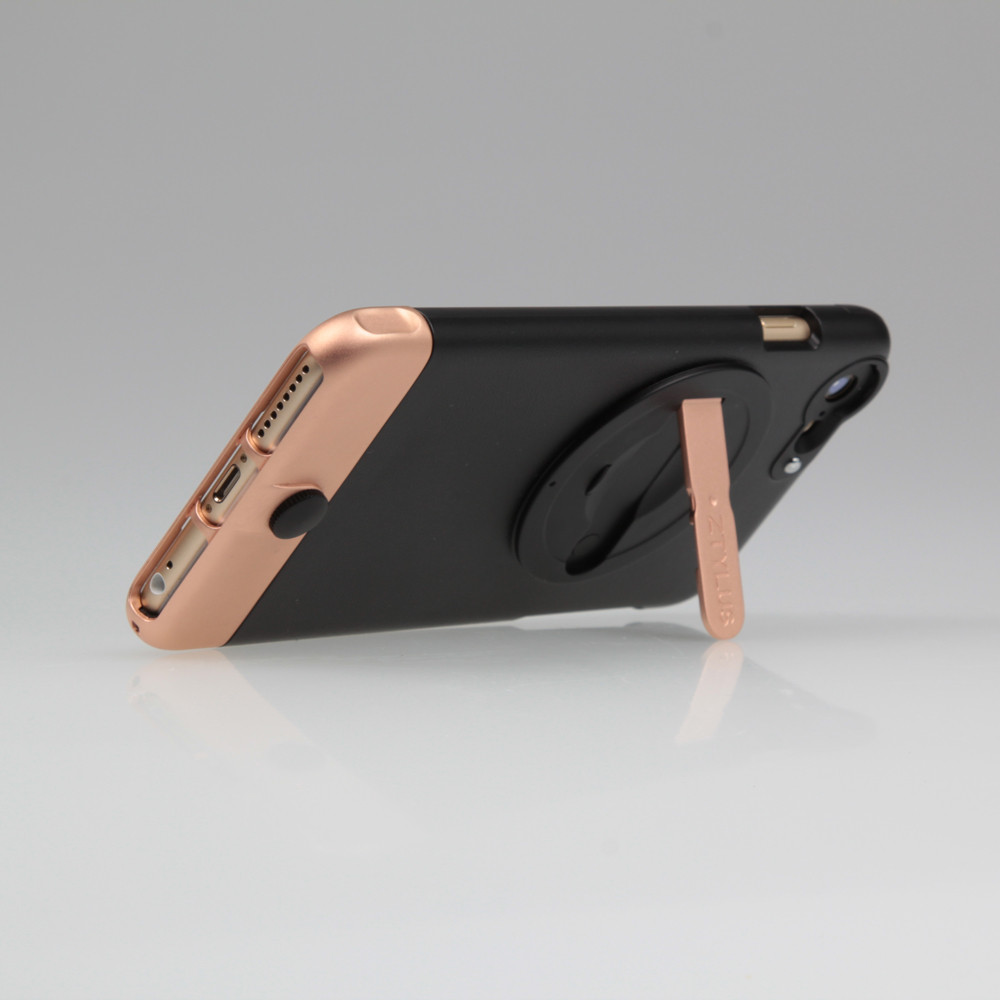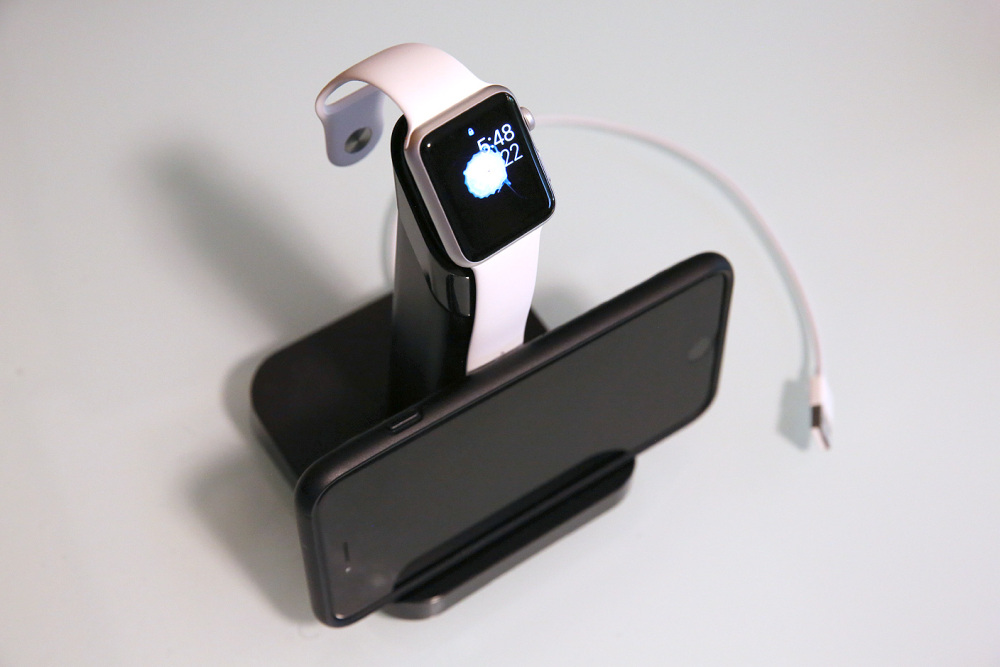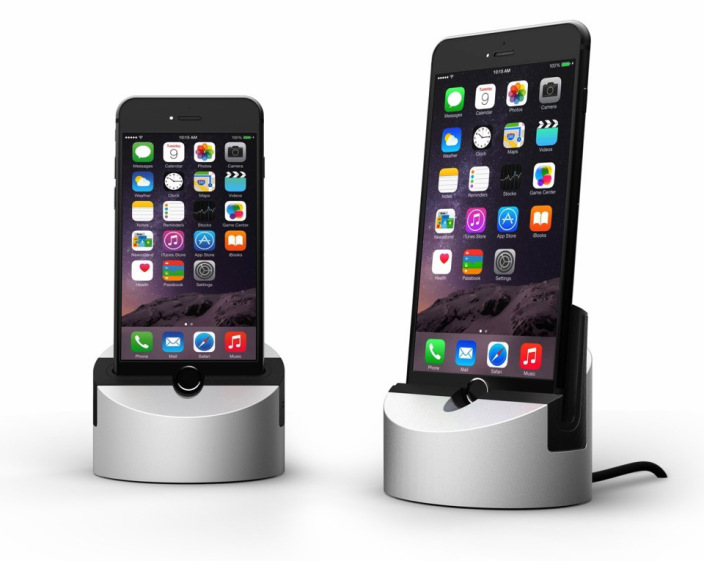 The final picture below shows IPhone 6s unboxing.
The IPhone 6s major difference from other phone is the 3D Touch, 3D Touch gives the iPhone an advantage over its rivals, and it's not a feature that can be ripped off easily. Samsung might be able to put a pressure-sensitive display into the Galaxy S7 and it probably will but unless every other manufacturer follows suit, Android developers simply aren't going to show anywhere near as much interest as iOS developers will. You won't notice the speed improvements much initially — the iPhone 6s isn't noticeably faster than the iPhone 6 during everyday tasks. But it will become evident when developers start taking advantage of the extra horsepower, especially inside new games.; you'll be able to jump between multiple apps and tabs without them reloading so frequently.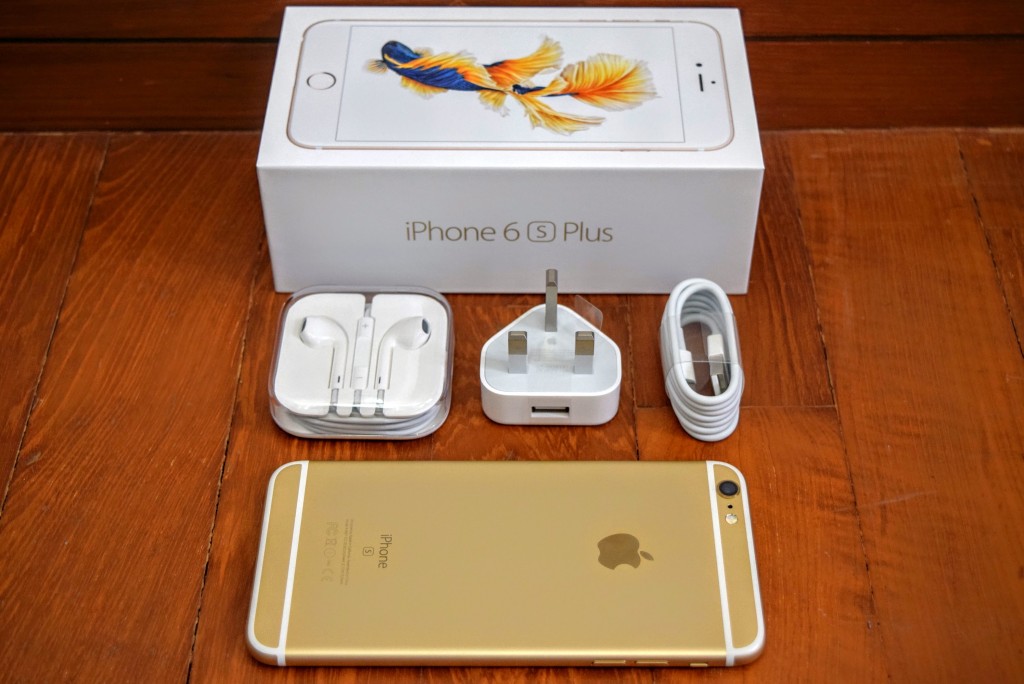 Apple has announced it has sold more than 13 million new iPhone 6s and iPhone 6s Plus models, a new record, just three days after launch. iPhone 6s and iPhone 6s Plus will be available in more than 40 additional countries beginning October 9 including Italy, Mexico, Russia, Spain, and Taiwan. The new iPhones will be available in over 130 countries by the end of the year. "Sales for iPhone 6s and iPhone 6s Plus have been phenomenal, blowing past any previous first weekend sales results in Apple's history," said Tim Cook, Apple's CEO. "Customers' feedback is incredible and they are loving 3D Touch and Live Photos, and we can't wait to bring iPhone 6s and iPhone 6s Plus to customers in even more countries on October.
Apple has announced iPhone 6s and iPhone 6s Plus, adding a powerful new dimension to iPhone's revolutionary Multi-Touch interface. The new iPhones introduce 3D Touch, which enables intuitive new ways to access features and interact with content. iPhone 6s and iPhone 6s Plus feature Retina HD displays made from the strongest glass on any smartphone and 7000 series aluminum, the same alloy used in the aerospace industry, in metallic finishes that now include rose gold. The new iPhones also introduce a transformative new approach to photography called Live Photos, bringing still images to life by capturing a moment in motion. "The only thing that has changed with iPhone 6s and iPhone 6s Plus is everything — 3D Touch lets users interact with iPhone in entirely new and fun ways, and the innovative Live Photos brings your pictures to life," said Philip Schiller, Apple's senior vice president of Worldwide Marketing. "These are the most advanced iPhones ever, with 7000 series aluminum, ion-strengthened glas, the new 64-bit A9 chip, 12-megapixel iSight and 5-megapixel FaceTime HD cameras, faster Touch ID, LTE, and Wi-Fi. Customers are going to love them.
Posted by Akatech Solutions

Read more

Comments (10)

01st of october 2015
Source: Yahoo news. ;-)
You can see how the Pope is welcome at his arrival at the United Nations to give a major address to world leaders.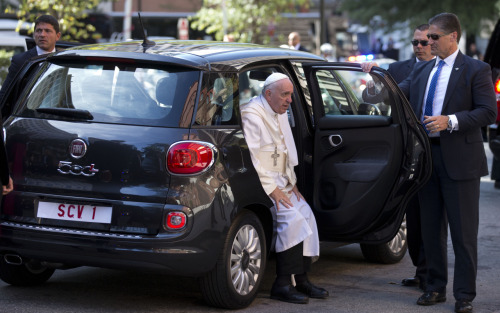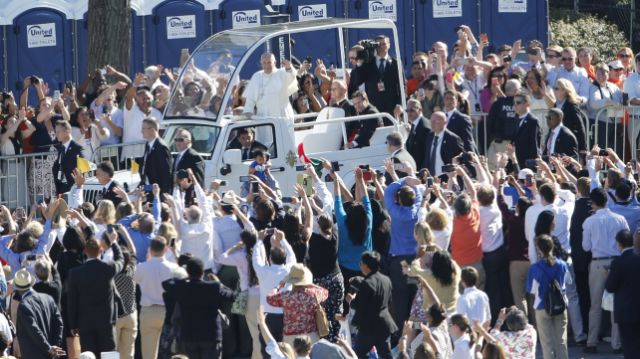 • Pope Francis addressing a session with Congress on Thursday the 24th of September 2015.
• He is be the first pope ever to address Congress.
• House Speaker John Boehner, a proud Catholic, welcomes the visit.
• Most of the 535 members are expected to attend the pope's address
• Some GOP members are weary of the pope's positions on immigration and climate change.
• After the speech, the pope will head to Catholic Charities of the Archdiocese of Washington, where he will feed the homeless.
Pope Francis addresses Congress as seen in the pictures below with The president of the United States of America beside him.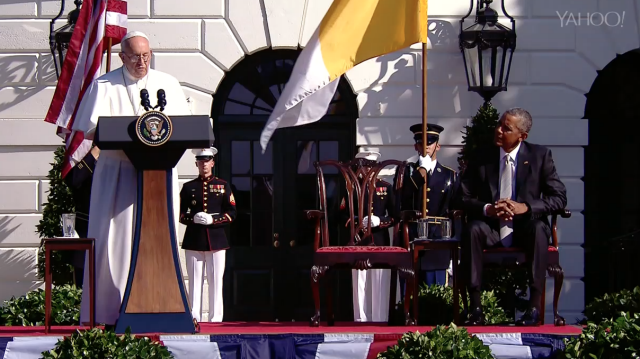 The president of the United States, Barack Obama now welcomes Pope Francis as seen on the picture below.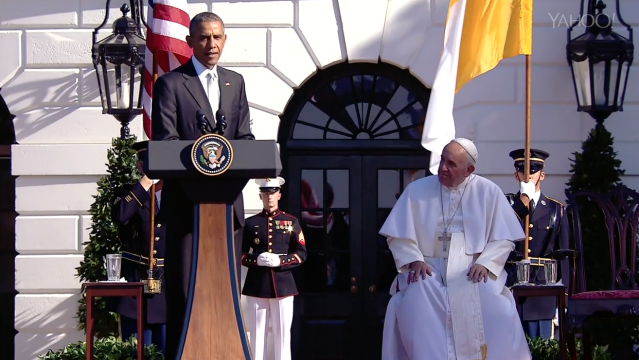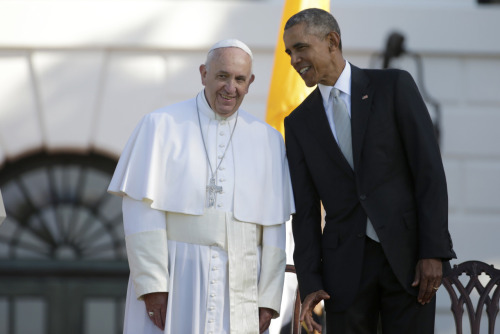 Here are some comments made by lovers of the Pope.
-Thanks pope francis for coming to share the light of God with us... please help to remind our leaders in the world and mostly our own nation (united state) to know how to embrace peace and love.... religion should not put us apart and politics also should not..... we are all humans.
-Thanks Pope Francis for being the voice of the poor and most marginalized. Praying for you, that the Holy Spirit continue to guide your.
-The Pope is so cool. I like him and I'm not even Catholic.
-This visit from Pope Francis has been a breath of fresh air from the crazy and hypocritical view from the religious right in this country.
-What qualifies the pope to make polotical statememts to world leaders when he cant even root out the rampant pedophilia within the Catholic Church, criminal acts of sexual depravity committed by predatory priests who will never come to justice. Get your own house in order Franco!
Posted by Akatech Solutions

Read more

Comments (10)

5th May 2015
Source: Akatech Solutions ;-)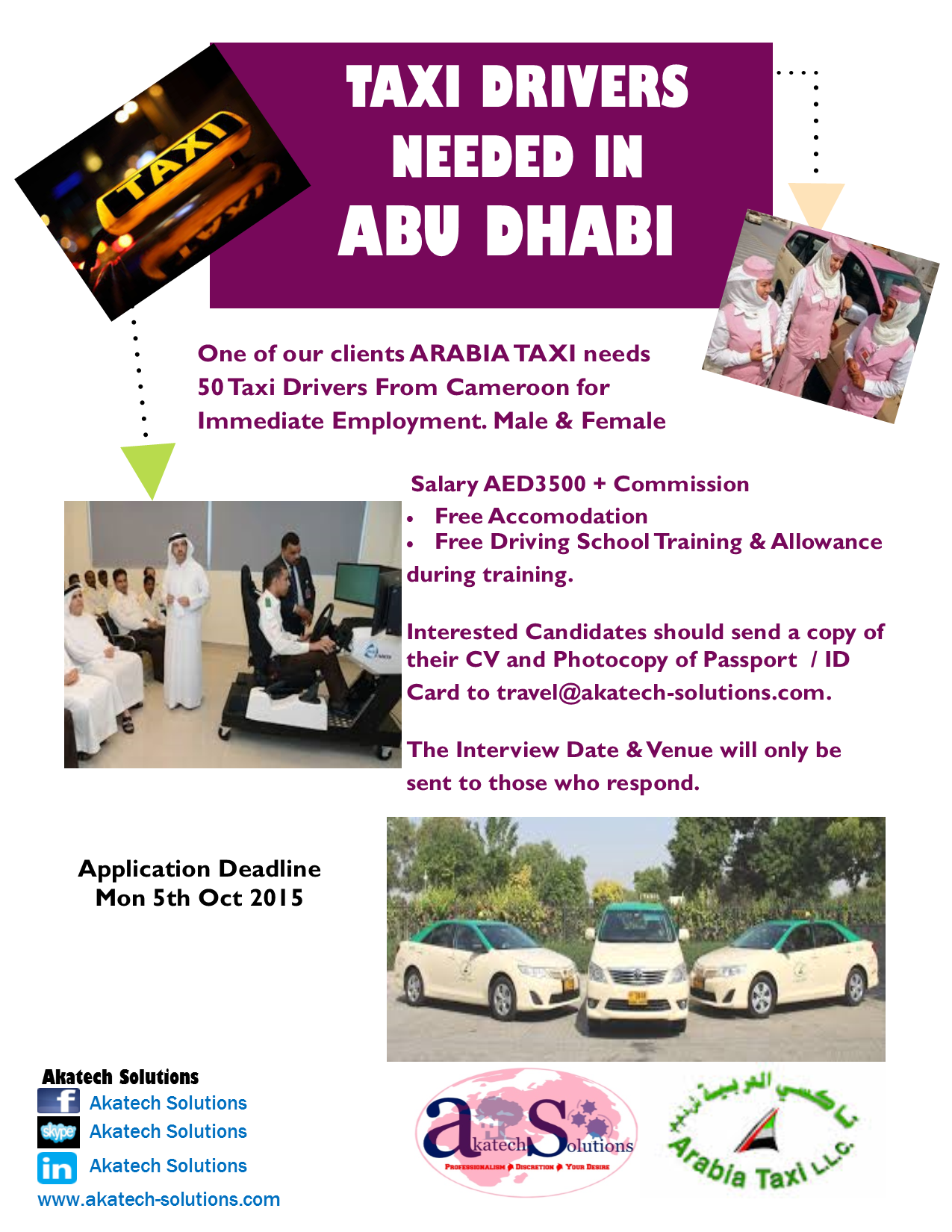 Don't miss the opportunity at your door step.
Take a good chance of being a professional driver.
Thanks for your understanding DO HAVE A NICE DAY.
Posted by Akatech Solutions

Read more

Comments (10)

5th May 2015
Source: Akatech Solutions ;-)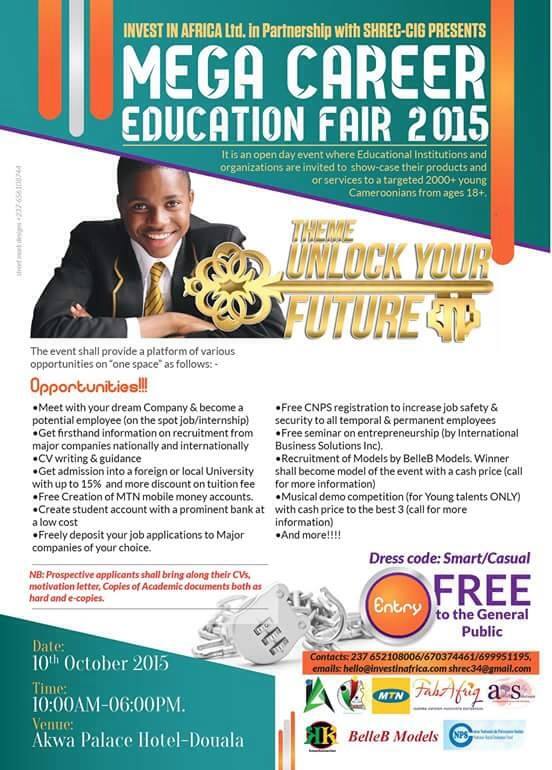 Meet with your dream company that will accept your skills and professionalism as it is.
In our pursuit to promote, quality education, good jobs, entrepreneurship, online marketing research, networking and economic growth in Cameroon, Africa, and the world in accordance to achieving the global goals for sustainable development by 2030, the New Africa Initiative (NAI) and Cameroon emerging by 2035, it is with great honour that Invest In Africa Ltd (IIA) and Partner, Self-help Resource Centre (SHREC-CIG) lunches the very first edition of MEGA CAREER/EDUCATION FAIR at Akwa Palace Hotel – Douala on Saturday, 10th Day of October 2015 from 10.00AM – 06. 00PM.
It is an open day event where Educational Institutions and organizations are invited to to show-case their products and or services to a targeted 2000+ young Cameroonians from ages 18+. Entry is free to the general public.
The event shall provide a platform of various opportunities on "one space"
Posted by Akatech Solutions

Read more

Comments (10)

24th september 2015
Source: www.dailymail.co.uk ;-)
Do you know the son of Sheikh Mohammed bin Rashid Al Maktoum? As you can see on the picture below the son of a respected man in dubia is dead.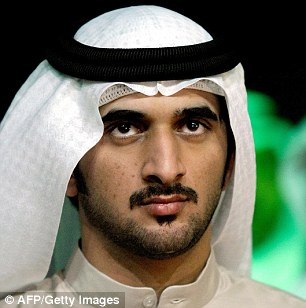 The oldest son of Dubai ruler Sheikh Mohammed bin Rashid Al Maktoum died of a heart attack at age 33 on Saturday the 19th of september in the morning. Because of this incident a three-day mourning period has been announced in the UAE to pay their last respect
Rashid bin Mohammed bin Rashid Al Maktoum was the ruler of Dubai and also the Vice-President and Prime Minister of the United Arab Emirates.
Brief profile of Rashid bin Mohammed bin.
Full name = Rashid bin Mohammed bin Rashid Al Maktoum
Father = Mohammed bin Rashid Al Maktoum
Mother = Hind bint Maktoum bin Juma Al Maktoum
Schools attended = Rashid School for Boys, Sandhurst Military Academy in the United Kingdom and graduated in 2002
Birth and place of birth = 11 November 1981 in Dubai, United Arab Emirates
Death and place of death = 19 September 2015 (aged 33) in Dubai, United Arab Emirates
The picture bellow shows Rashid bin Mohammed bin Rashid Al Maktoum father.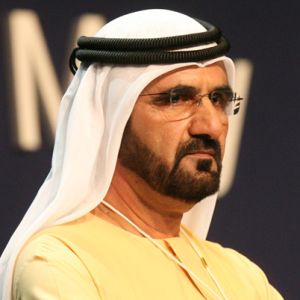 Hundreds of relatives and officials gathered inside the Zabeel mosque in Dubai to pay their respects to the ruler's son. His coffin, wrapped in the Emirati flag, was carried in by several of his brothers. Prayers were said for the late Sheikh Rashid bin Mohammed bin Rashid al-Maktoum and his family. His body will be buried in Umm Harir cemetery in Bur Dubai. 'Today, I lost a best friend and a childhood companion, my dear brother Rashid,' said his brother Sheikh Hamdan bin Mohammed, Crown Prince of Dubai. 'You will be missed.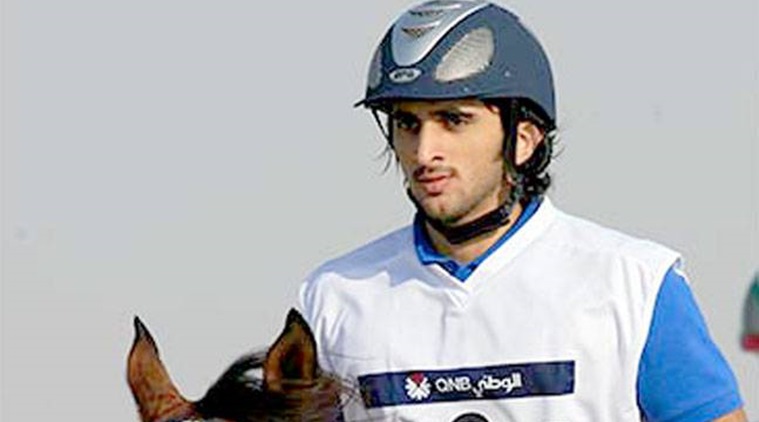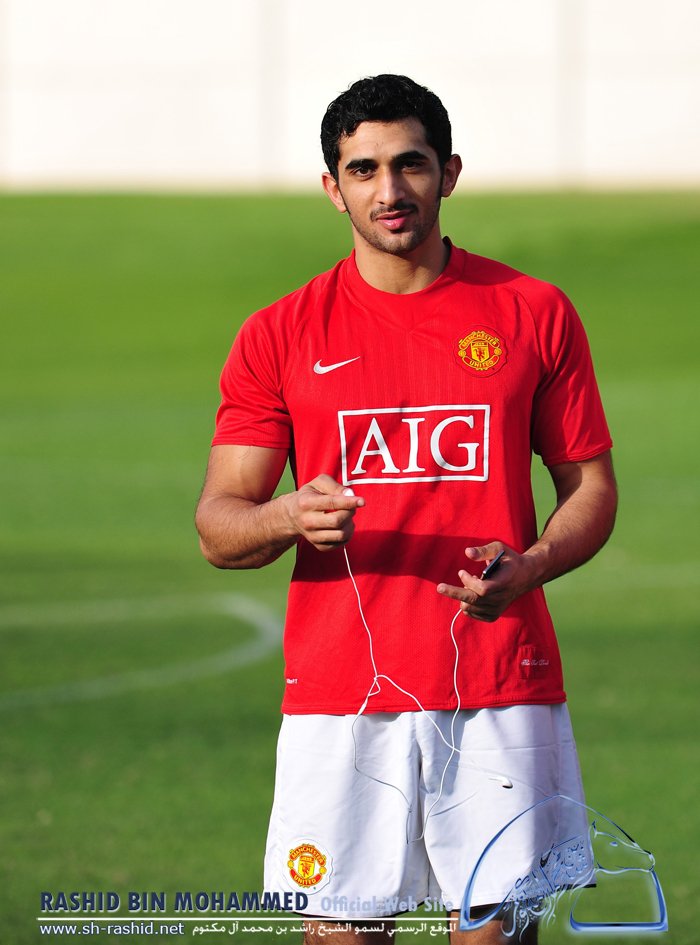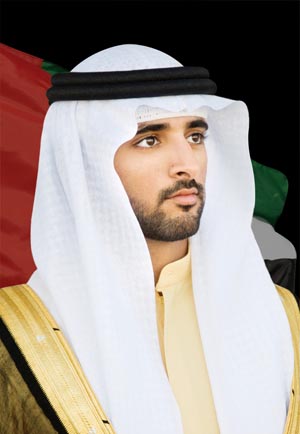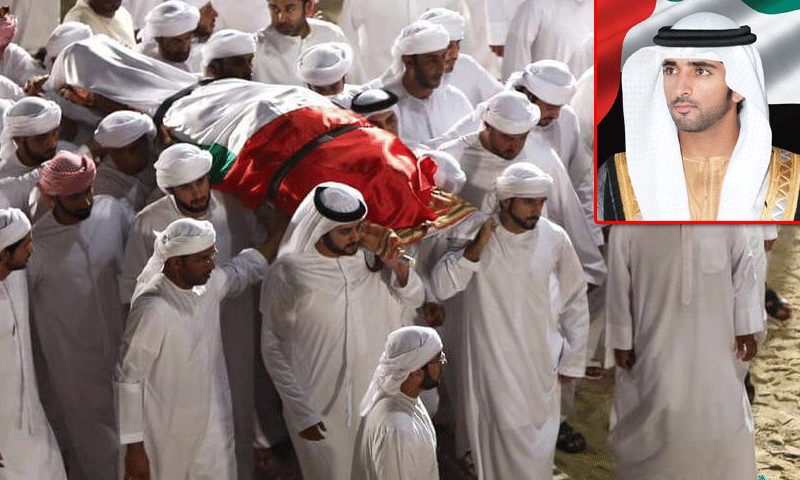 DailyMail on FacebookPresident Sheikh Khalifa expressed condolences to Sheikh Mohammed bin Rashid and the Al Maktoum family. Flags at government departments and institutions flying at half mast as a mark of respect.'God bless the deceased young man ... We belong to Allah and to Him we shall return,' the Court of the Ruler of Dubai said. Work at Dubai government entities is continuing as usual, according to the Dubai Media Office. Dubai's Knowledge and Human Development Authority, which regulates the emirate's private schools, has said schools will remain open. Sheikh Rashid was known for his love of horses and was a keen football fan, supporting Manchester United. A talented sportsman, he also won two gold medals riding in endurance races at the Asian Olympics in 2006. He spent considerable time working with Dubai Cares, a philanthropic organisation which aims to help provide primary education to all children around the world.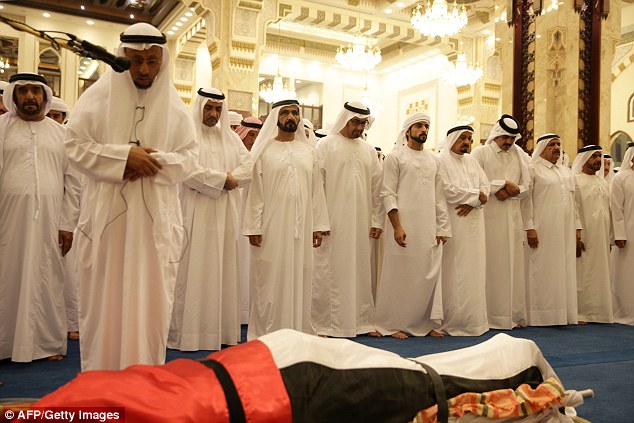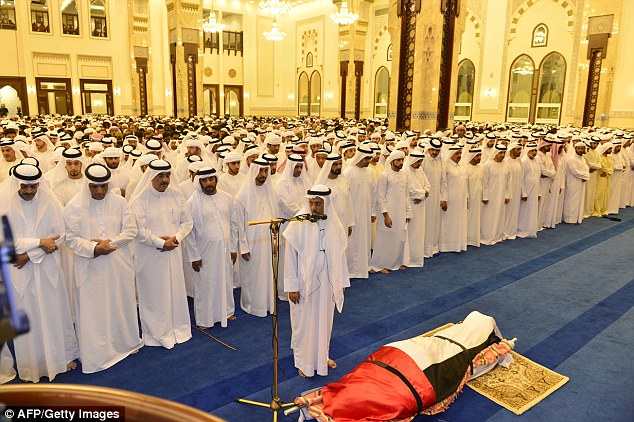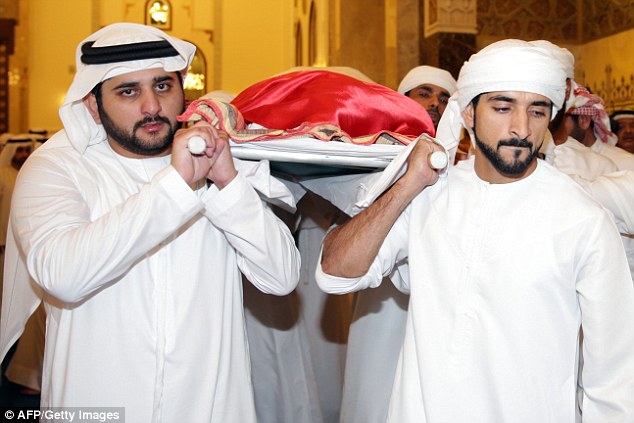 May his soul rest in peace.
Posted by Akatech Solutions

Read more

Comments (10)

22 of september 2015
Source: Akatech Solutions ;-)
Fresh off of his victory in the ring against Manny Pacquiao, boxer Floyd Mayweather Jr. is facing another battle, this one in the legal system.
Mayweather has been slapped with a $20 million by his ex-girlfriend Josie Harris, who claims Mayweather defamed her during an April interview with Katie Couric. "Mayweather knowingly and maliciously lied about his beating of Harris, disclaiming any responsibility for the attack and Harris' resulting serious injuries," the suit reads, "Instead, Mayweather pointed his finger at Harris, labeling her as a drug abuser and an aggressor who the world-class boxer had to 'restrain.'"
In 2011, Mayweather was sentenced to 90 days in jail after pleading guilty to a battery domestic violence charge in relation to the 2010 incident, which took place in front of two of their children.
Posted by Akatech Solutions

Read more

Comments (10)

5th May 2015
Source: IPS ;-)
Prize-winning writer Chimamanda Ngozi Adichie is hoping to break down some stereotypes at the upcoming World Voices Festival sponsored by the PEN America free expression group.
Posted by Akatech Solutions

Read more

Comments (15)

5th May 2015
Source: IPS ;-)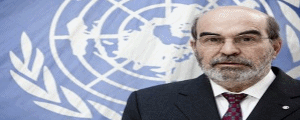 In the last half-century, people's lifestyles have changed dramatically. Life expectancy has risen almost everywhere, but this has been accompanied by an increase of so-called non-communicable diseases (NCDs) – such as cardiovascular diseases, cancer, respiratory diseases, and diabetes – causing more and more deaths in all corners of the world.
Posted by Global Issues

Read more

Comments (15)

5th May 2015
Source: Akatech Solutions ;-)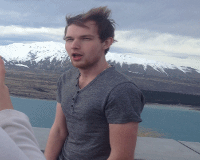 Mat Carpenter — the 23-year-old Australian who started work on a goofy "glitter bomb your enemies" website on New Year's Eve, watched it become a global viral hit overnight, and then sold it a month later for $85,000 — has some advice for you.
"Don't underestimate a stupid idea," he tells Yahoo Makers in an email interview, in which he also discussed what he did with his windfall and the pros and cons of overnight internet success.
Posted by Akatech Solutions

Read more

Comments (15)

5th May 2015
Source: TownHall ;-)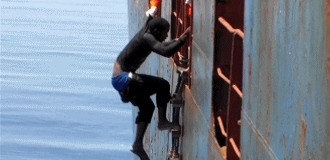 CATANIA, Sicily (AP) — Young men piled over each other, some shimmying up ropes dangling from the towering rescue ship and others falling into the churning sea. Women and children were the last off the stricken dinghy during a chaotic Mediterranean rescue in which at least five migrants were crushed to death and more were feared drowned.
Posted by Akatech Solutions

Read more

Comments (15)

5th May 2015
Source: TownHall ;-)
ISIS has officially taken responsibility for the attack Sunday night on a Muhammed art exhibit in Garland, Texas. This is the first official ISIS attack to be be carried out on U.S. soil. Thankfully, there was a heavy police presence at the event and the suspects were shot immediately after they opened fire outside the building.
Posted by Katie Pavlich

Read more

Comments (15)

5th May 2015
Source: Akatech Solutions ;-)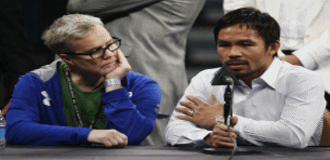 Manny Pacquiao and his handlers have been hit with a lawsuit asking for damages for anyone who paid to watch his fight with Floyd Mayweather Jr. because he failed to disclose his shoulder was injured.
The suit was filed Tuesday in federal court in Las Vegas on behalf of two plaintiffs, identified as Staphane Vanel and Kami Rahbaran.
It alleges that the two were defrauded after paying to watch the fight, and seeks class action status on behalf of anyone who bought tickets, pay-per-view or bet on the fight.
Pacquiao said he reinjured the shoulder in the fourth round when he landed his best punches of the night against Mayweather.
Meanwhile, Mayweather said in a text to ESPN personality Stephen A. Smith that he would welcome a rematch with Pacquiao.
"I will fight him in a year after his surgery," the text read.
Posted by Akatech Solutions

Read more

Comments (15)

5th May 2015
Source: www.cameroonjournal.com ;-)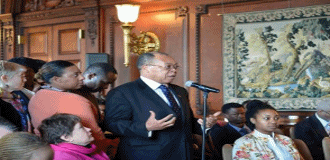 The Cameroonian Ambassador in DC was wrong about the population of Cameroon, Kept refering Cameroon to Nigeria, and Kept making confusing statements about Cameroon's Independence & Colonization.
But the Reporter who posted this article on www.cameroonjournal.com didn't really get the Post Title Right.
Posted by Akatech Solutions

Read more

Comments (15)

5th May 2015
Source: www.cameroonjournal.com ;-)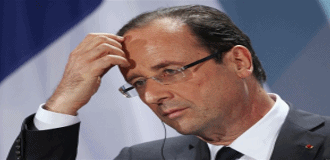 French media organ, Mediapart, is reporting that French authorities are growing very uncomfortable and very disgruntled over growing economic and military alliances between Cameroon on the one hand, China and Russia on the other.
The trend of events pointing to the straining of relations between Cameroon and France, Mediapart says, include the booing and jeering on Feb. 28 last year, of Christine Robichon, French Ambassador to Cameroon. She was greeted at the 20th May Boulevard with anti-French placards and calls for France to leave Cameroon.
Posted by Akatech Solutions

Read more

Comments (15)

3th May 2015
JOBS
NEWS ARCHIVE