KIM KARDASHIAN HITS BACK WITH RUMOURS ABOUT KANYE WEST, NORTH, AND KYLIE JENNER.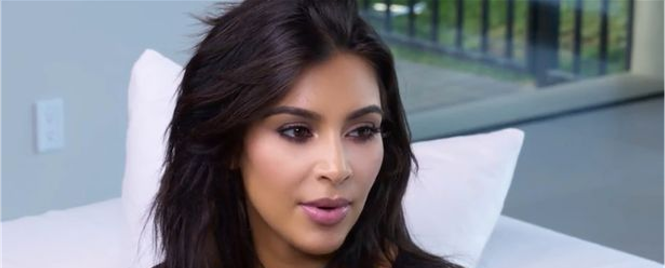 If you were so overwhelmed with the sheer amount of Kim Kardashian stories in your life and didn't know which were true and which fiction then you are in luck; the mum-of-two has taken the time to stop the rumour mill from spinning and set the record straight.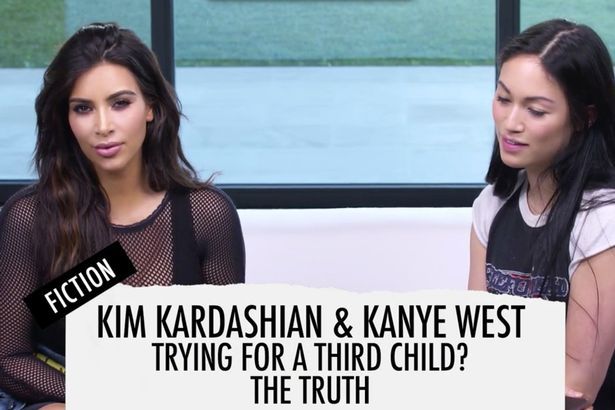 The reality star took to her website with her assistant Stephanie Shepherd and admitted that she'd just "googled herself" which she hadn't done "in years".
Kim then went through each of the most outrageous stories in a bid to separate the fact from the fiction, starting off with speculation that her marriage to husband Kanye West is on the rocks following the birth of their second child, Saint.
Addressing the rumour, Kim explained: "I've definitely had my fair share of dramatic relationships.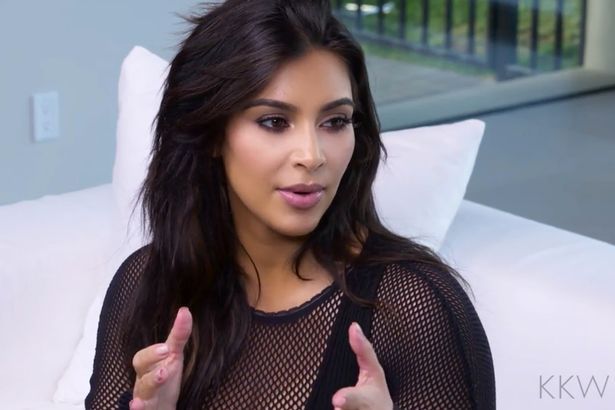 "But honestly this is the most calm - and it's like 'nope' we are still together and we are happy so there's really nothing to report on."
Kim then moved on to a controversial image of two-year-old North seemingly falling over whilst her famous mum ignores her, and with this one the star was understandably determined to let her fans know what was really going on.
She insisted: "North does this thing where if people are holding her hands she's just wants to be like, 'Swing me, carry me'. She didn't stumble, she was just playing around so she didn't stumble.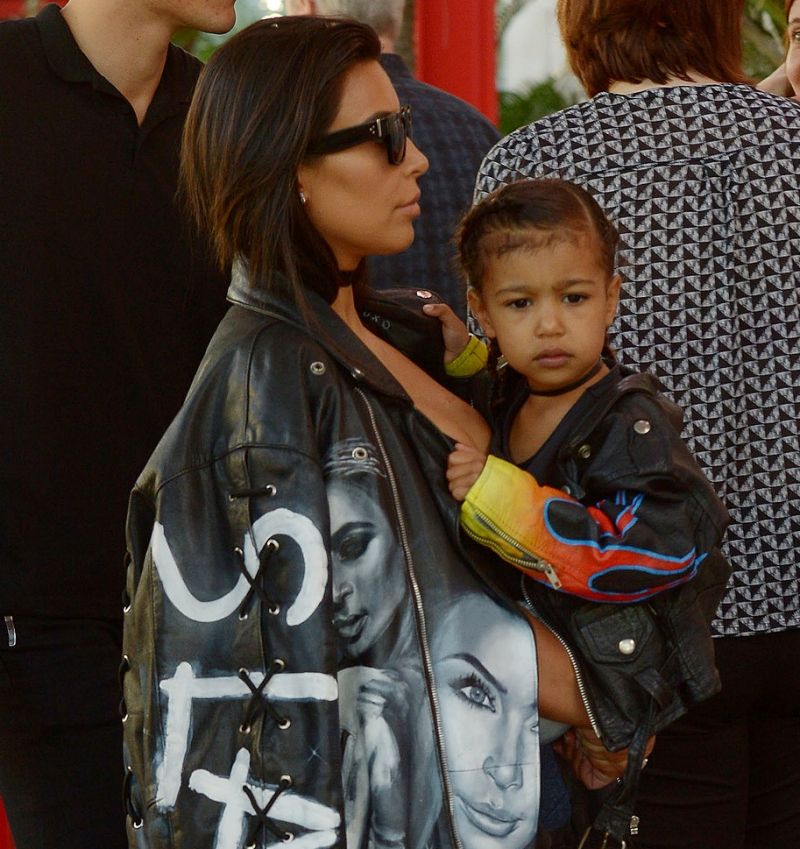 "It was a picture of me not looking at her. I was like, 'Northy, come on, stop,' and so I got my keys and I went to look forward and they got the picture of her being silly and her messing around and they were like, 'Kim doesn't even look around and she doesn't even care,' but she was just being silly."
Finally, Kim viciously denied claims that she was at war with her eighteen-year-old sister Kylie Jenner, sharing a screenshot of the headline: "'Ungrateful b*ch!' Kim Kardashian at war with Kylie Jenner over her stolen style - threatening to sue!'"
Kim retorted: "Get a life, that's my sister! We borrow each others clothes.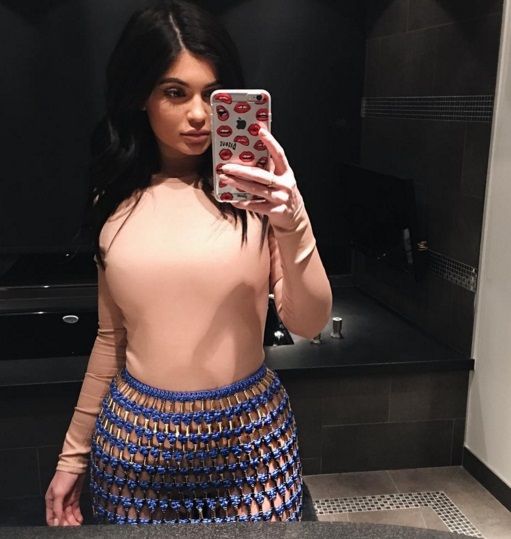 "We have totally different styles but we don't even care! Like we don't even argue, let alone to like sue a family member, that's ridiculous."
However, Kim did admit that she and Kanye were on different pages when it came to trying for another baby already, quipping: "My husband might be trying for a third baby but I am not, so that's kind of true.
"If it happens, it happens."
There we have it folks, Kim Kardashian: Mythbuster.
Follow us on Twitter - @akatechsolution
Leave a Comment
Let Millions of People know about your Product(s) / Service(s)
Target a Specific Audience on different News Categories
"Making the simple complicated is commonplace; making the complicated simple, awesomely simple, that's creativity"
- Charles Mingus