KIM KARDASHIAN PENS A PASSIONATE LETTER ON BLACK LIVES MATTER.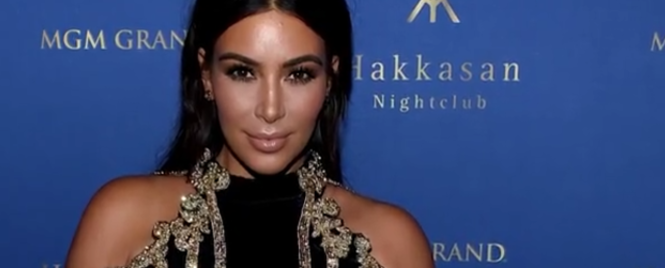 After three days of consecutive, fatal shootings — the latest being in Dallas, where five police officers were killed — Kim Kardashian is weighing in. On Friday, the reality star took to her website and app to pen a moving essay titled "#BlackLivesMatter."
"This week we watched Alton Sterling and Philando Castile, two innocent black men, get senselessly murdered by police officers," she began. "Like a lot of you guys, I watched the videos, and was appalled and completely heartbroken. I was left speechless, angry and numb."
Kim, who shares daughter North, 3, and son Saint, 7 months, with husband Kanye West, added, "I want my children to grow up knowing that their lives matter. I do not ever want to have to teach my son to be scared of the police, or tell him that he has to watch his back because the people we are told to trust — the people who 'protect and serve' — may not be protecting and serving him because of the color of his skin."
The 35-year-old continued, "The last thing we need is to fuel anger with more hate or violence, especially toward the many incredible police officers who risk their lives every single day to protect our families and communities. We must peacefully use the power of our voices and the strength of our numbers to demand changes in the judicial system so that brutality doesn't ever go unpunished."
Kim urged readers to take their passion beyond posts on social media and included links to contact local legislators as well as links to the Black Lives Matter movement's site and donation pages for Sterling's and Castile's families. "Hashtags are not enough," she wrote. "This must end now."
Below are some screen-shot from a video on yahoo.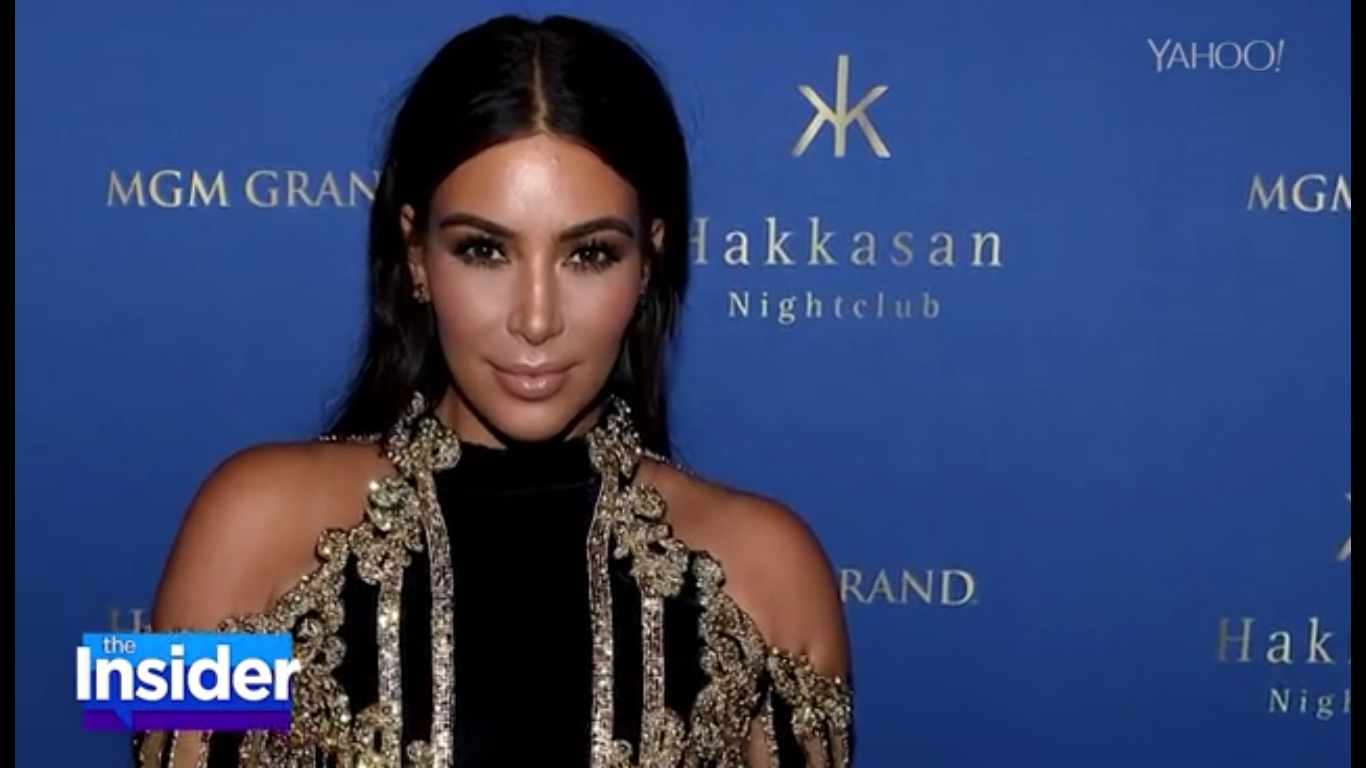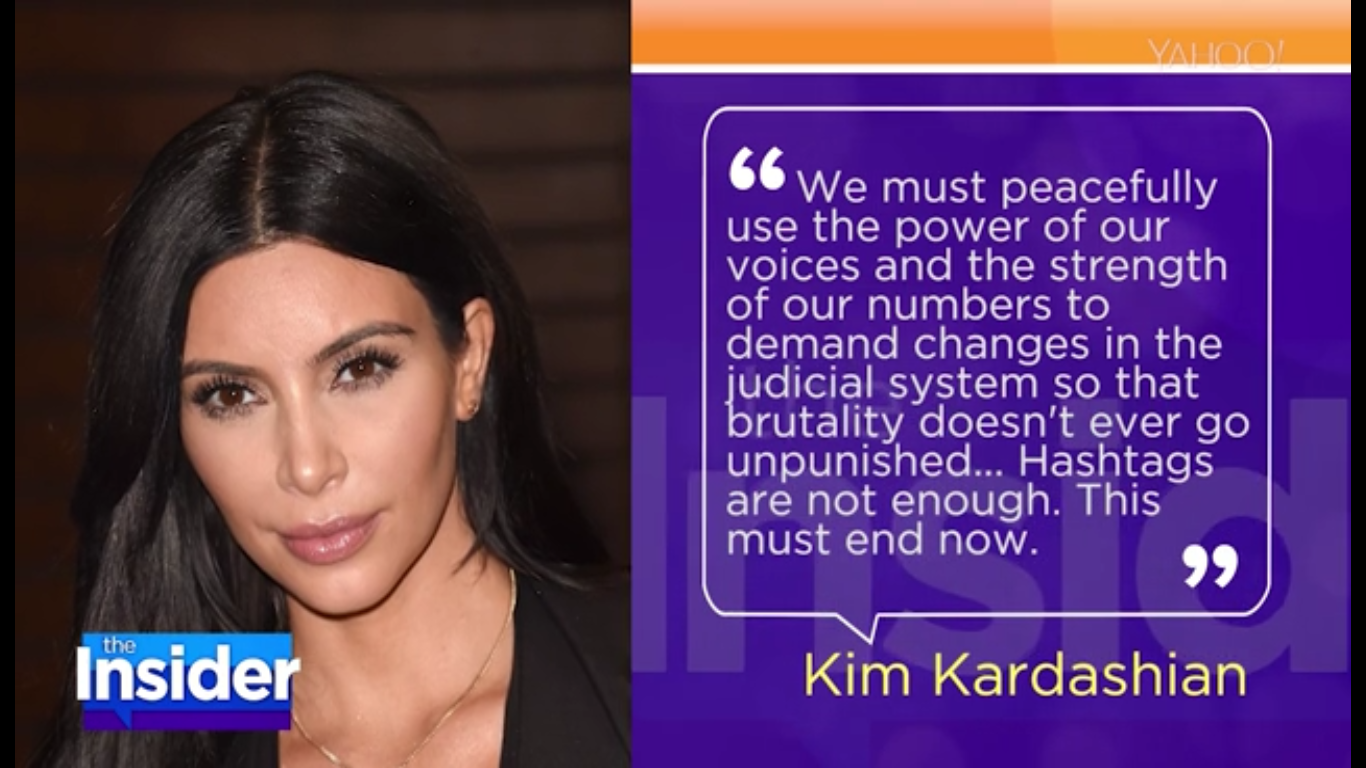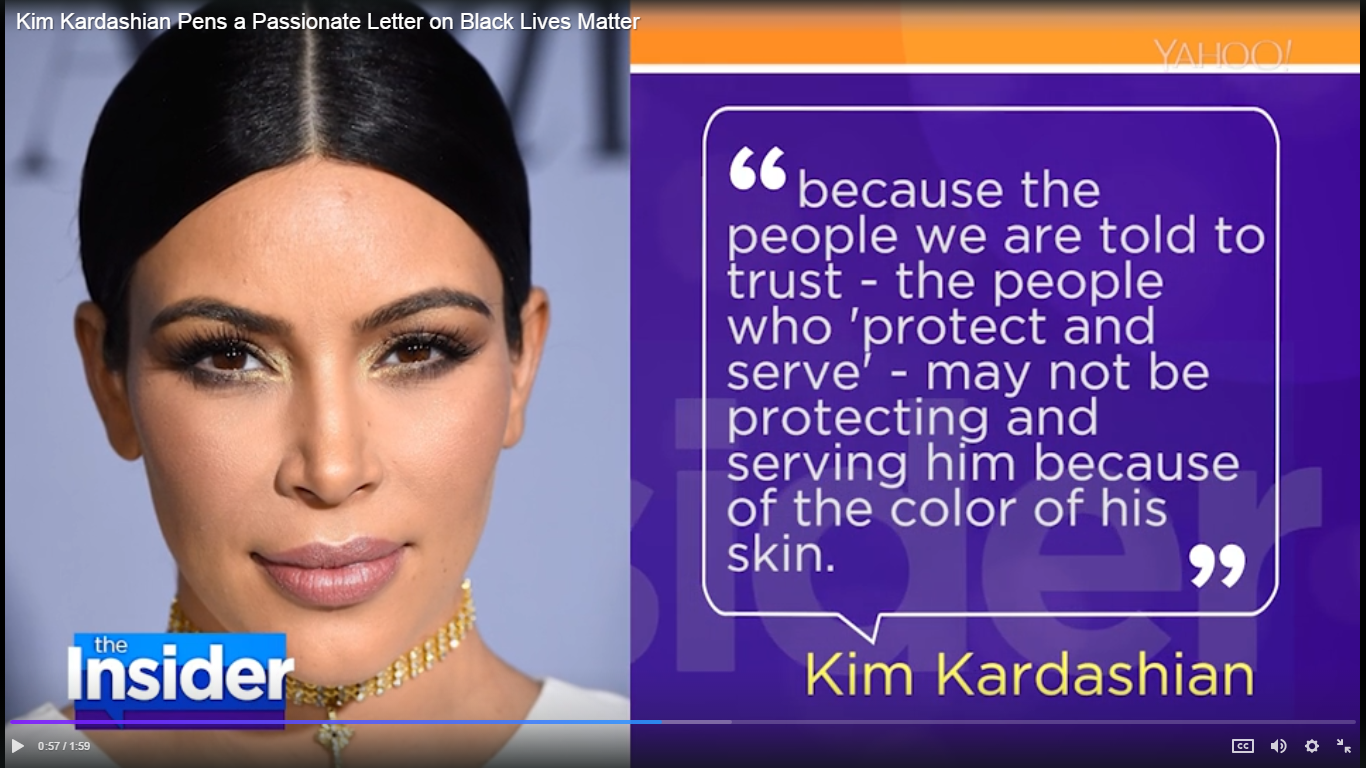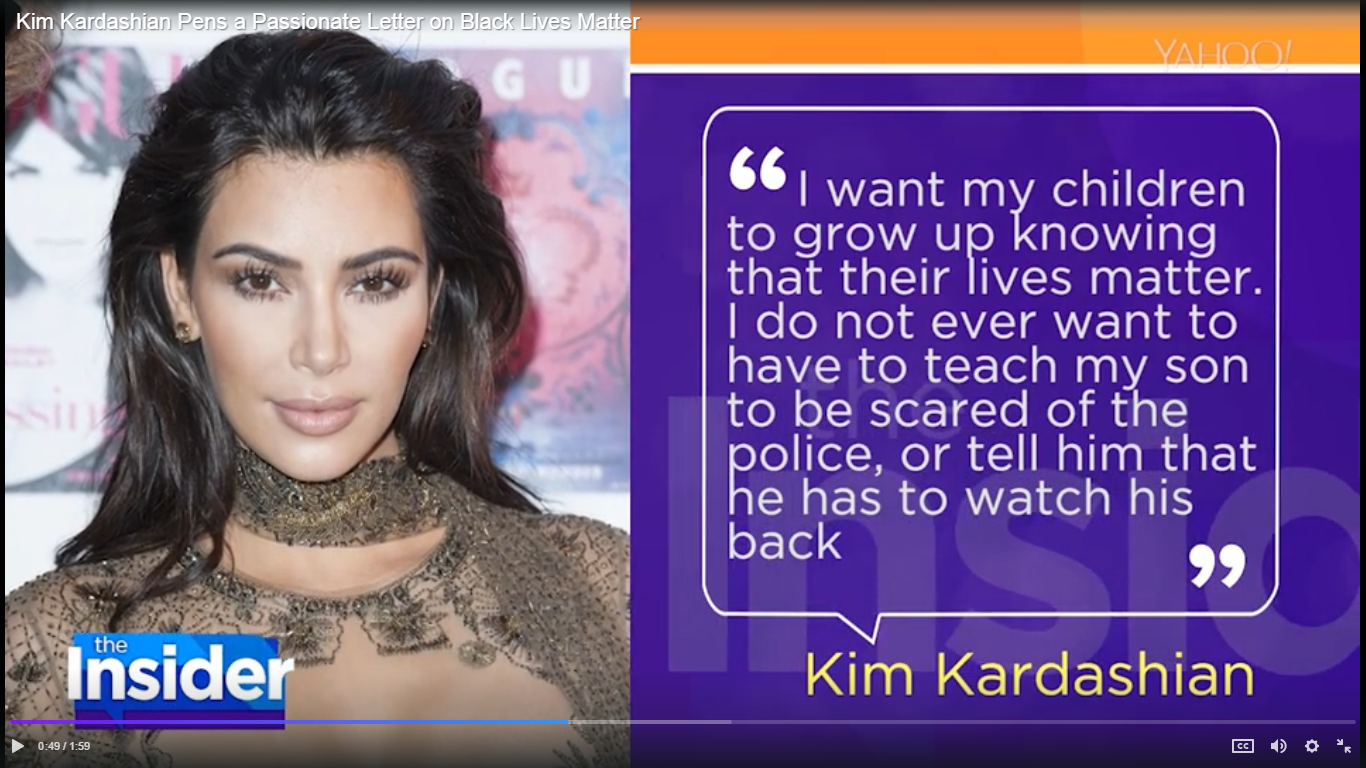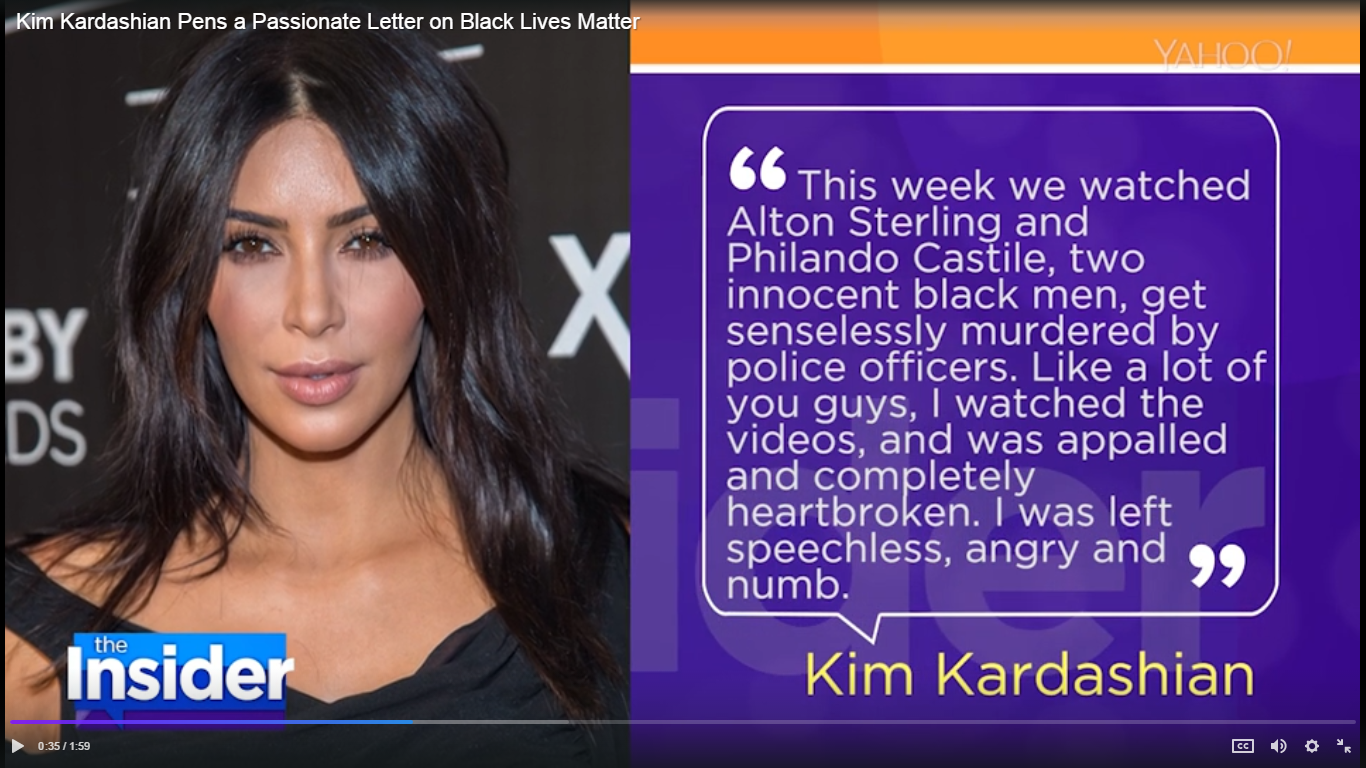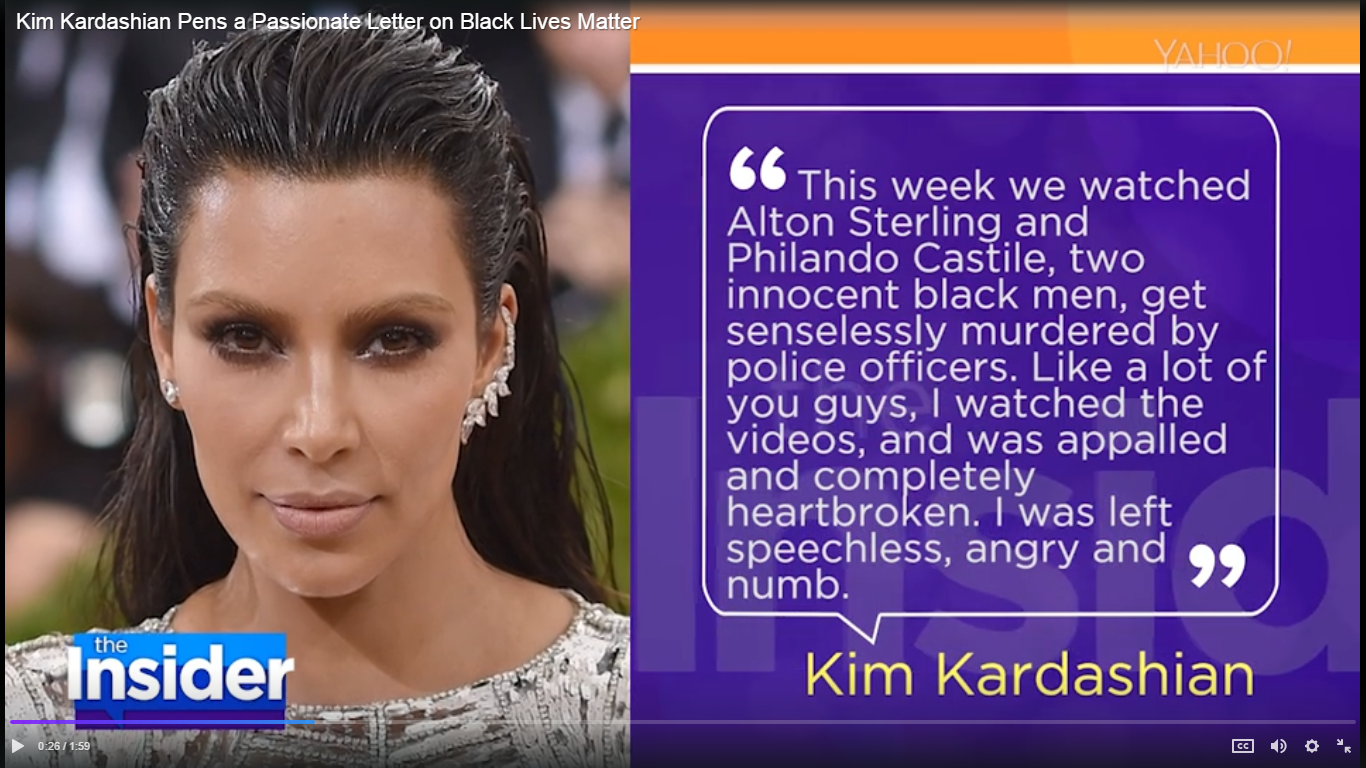 Follow us on Twitter - @akatechsolution / @smartdevicess
Leave a Comment
Let Millions of People know about your Product(s) / Service(s)
Target a Specific Audience on different News Categories
"Making the simple complicated is commonplace; making the complicated simple, awesomely simple, that's creativity"
- Charles Mingus