KIM KARDASHIAN WEST SHOWS OFF HER TINY WAIST IN SKIN TIGHT LATEX MINI SKIRT.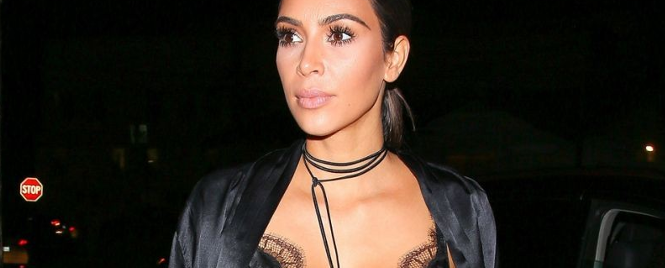 If you've got it, flaunt it--at least when you're Kim Kardashian West.
The mother of two stepped out in Santa Monica, Calif., last night for a dinner date with husband Kanye West, and she turned heads in a sexy all-black ensemble.
For their evening out, the 35-year-old wowed in a silky lace-trimmed camisole that she paired with a curve-hugging Atsuko Kudo latex mini skirt. She topped off her wow-worthy number with a matching cropped jacket, a thin wrap choker necklace, and strappy lace-up black heeled sandals.
The Keeping Up with the Kardashians star pulled her brunette strands back into a super sleek ponytail and added a fresh light pink lip colour.
Earlier this week, Mrs. West took to Snapchat to announce that she is down to 125.4 lbs, her lowest weight in five years. But just how did she do it? "You have to stay really focused," she recently told InStyle about her super-strict Atkins diet.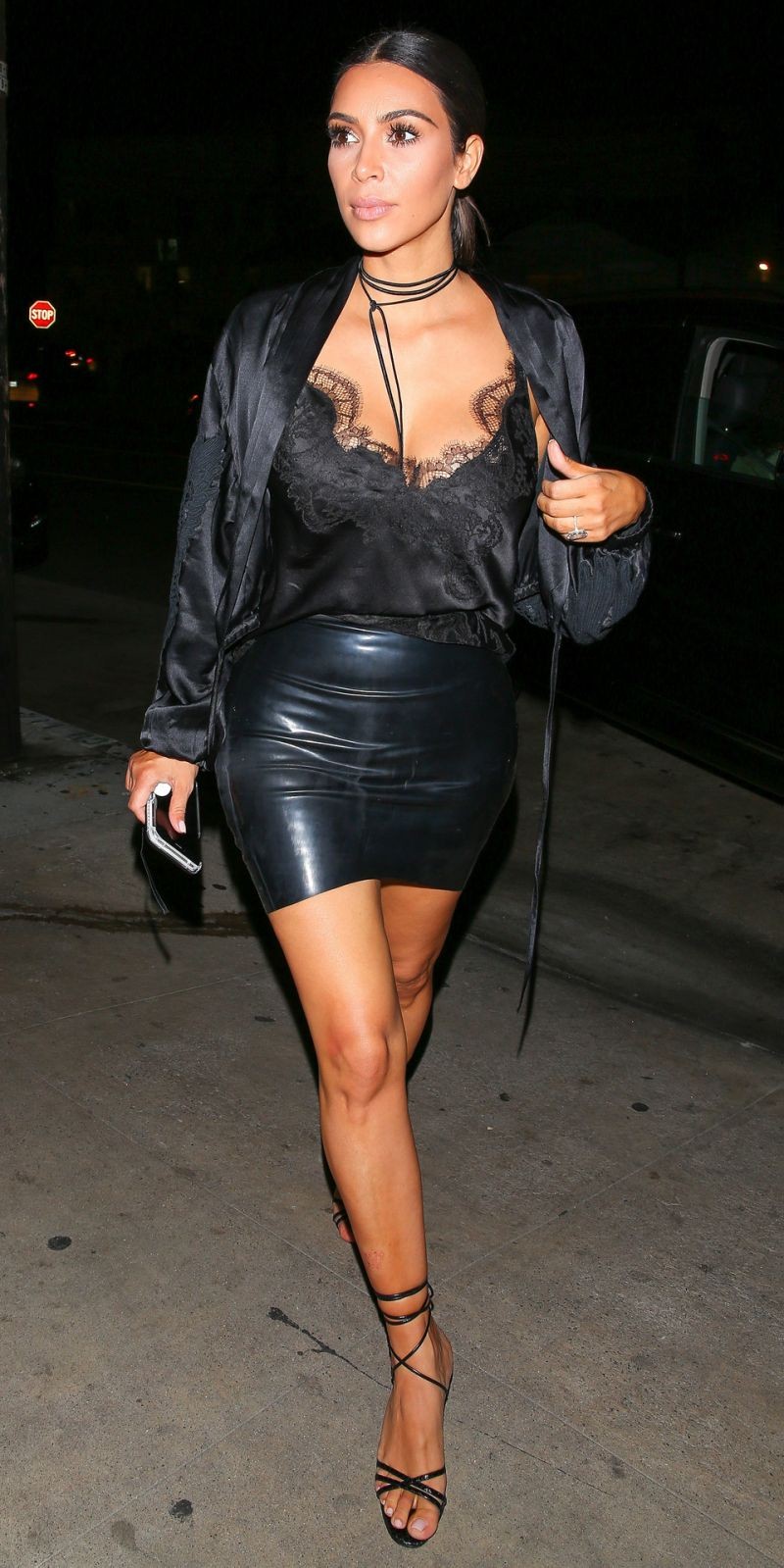 Credit: AKM-GSI
Her hard work is definitely paying off.
Follow us on Twitter - @akatechsolution / @smartdevicess
Leave a Comment
Let Millions of People know about your Product(s) / Service(s)
Target a Specific Audience on different News Categories
"Making the simple complicated is commonplace; making the complicated simple, awesomely simple, that's creativity"
- Charles Mingus