NEWLY RELEASED VIDEO APPARENTLY SHOWS JOHNNY DEPP FIGHTING WITH AMBER HEARD.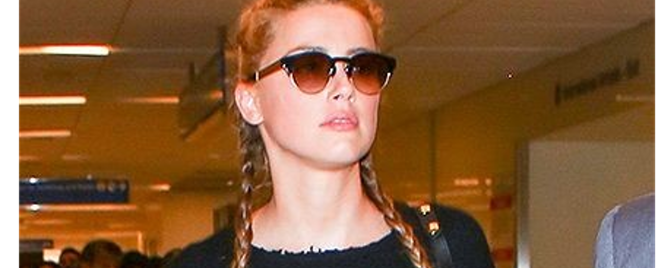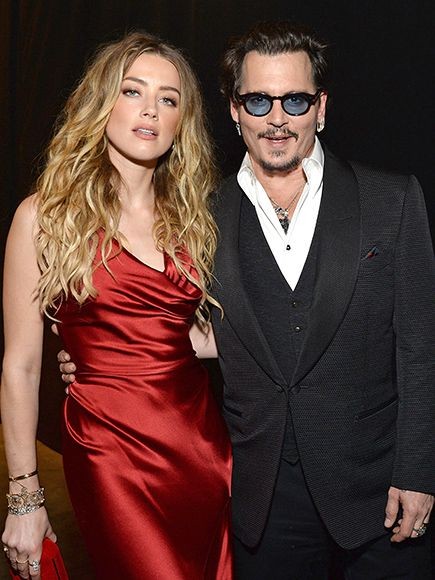 New video has emerged of allegedly Johnny Depp and his estranged wife Amber Heard, reportedly filmed months before the 30-year-old actress was granted a temporary domestic violence restraining order against Depp and filed for divorce.
This video, which was obtained by TMZ, apparently shows the 53-year-old actor throwing a wine bottle and a glass in a kitchen.
The video's Friday release comes the day before Heard's scheduled deposition in Los Angeles on Saturday.
In the video, Depp is apparently seen yelling and slamming cabinets, but the reason for the outburst is unclear. Reps for Depp and Heard could not be immediately reached for comment.
Heard, who reportedly videotaped the argument, appeared to try to calm Depp down by asking him what happened.
"Nothing happened this morning, you know that?" she tells him. "I just woke up and you were so sweet and nice – we were not even fighting this morning. All I said was sorry."
While Heard didn't elaborate on what she was apologizing for, the comments don't seem to settle Depp.
"You want to see crazy? I'll give you crazy," Depp said, pouring a glass of red wine. "Here's me – all your crazy."
Seconds later, Depp apparently spotted Heard's camera and appeared to wrestle it out of her hand. "Oh you got this going? Oh really?" he said as the video cuts off.
Depp sources tell TMZ the video is "heavily edited."
Though the portion leaked is a steady shot without any cuts, there allegedly are portions of the tape where Heard can be "seen smiling and egging him on," TMZ claims.
It's unclear if the tape is one of the many recordings Heard plans to submit as evidence in court in her ongoing divorce battle with Depp.
The State of California is one of 12 in the country that requires all-party consent when recording conversations. Consent is implied if all participating parties were clearly notified of the recording, and engaged in the conversation anyway.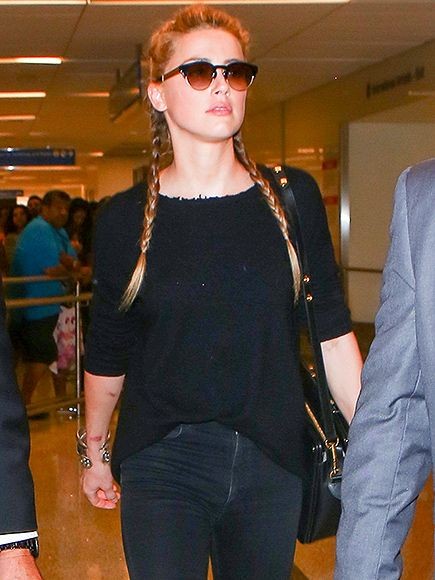 On Friday night, Heard was seen arriving at Los Angeles' LAX airport. She had been in London, where she was filming the upcoming Justice League movie.
Her Friday deposition – which had been postponed and rescheduled – was moved again to Saturday after Heard was unable to secure a flight home from London in time.
Depp is also scheduled to be deposed on Saturday, though Heard's team previously told PEOPLE that it is "highly unlikely that Johnny will appear and cooperate."
Heard was granted a temporary restraining order against Depp on May 27, just one week after she filed for divorce from the actor. In the court filing, the actress claimed the actor was abusive to her throughout the "entirety" of their relationship.
In a response to Heard's claim, Depp's divorce attorney, Laura Wasser, said in court documents that "Amber is attempting to secure a premature financial resolution by alleging abuse."
Follow us on Twitter - @akatechsolution / @smartdevicess
Leave a Comment
Let Millions of People know about your Product(s) / Service(s)
Target a Specific Audience on different News Categories
"Making the simple complicated is commonplace; making the complicated simple, awesomely simple, that's creativity"
- Charles Mingus