EXCLUSIVE: AMANDA SPIELMAN GETS NOD AS NEXT OFSTED CHIEF INSPECTOR.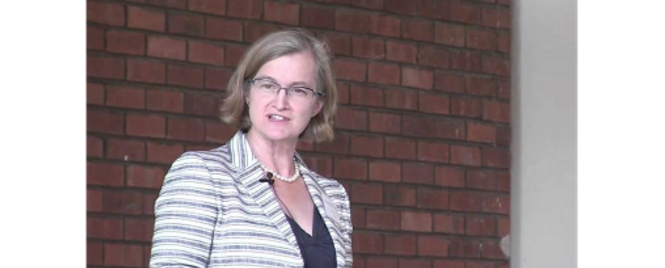 Amanda Spielman has been recommended to become the next Ofsted chief inspector, TES can reveal.
The chair of Ofqual has been put forward as the preferred candidate to take over the reins at the inspectorate after the current head of Ofsted, Sir Michael Wilshaw, steps down in December.
Ms Spielman has seen off a strong field of candidates, including the likes of Toby Salt, chief executive of the Ormiston Academies Trust, and Russell Hobby, general secretary of heads' union the NAHT.
The decision to recommend Ms Spielman is likely to raise eyebrows within the education community, however, as she has never worked as a teacher.
The 55-year-old has worked as education adviser for academy chain Ark Schools, and was a founding board member of the sponsor. But the lion's share of her professional experience comes from corporate finance.
The recommendation has been given the green light by Number 10, and will now be subject to the agreement of the Commons education select committee.
'Uniquely qualified'
A source close to education secretary Nicky Morgan said: "Amanda Spielman is exceptionally well-qualified and has a wide range of leadership experience in the sector from working with the exam regulator and managing, founding and supporting the growth of one our most successful school chains.
"Amanda is uniquely qualified to take Ofsted through to the next stage of development as we aim to increase its consistency, and focus its energies on areas where it can really make a difference, while reducing the burden on schools."
The education secretary said she was "delighted" to recommend Ms Spielman as chief inspector.
"From helping to set up one of the country's top academy chains, to acting as a council member for the Institute of Education, to overseeing our ambitious qualification reform programme, Amanda has extensive experience at the frontline of the education system, making her uniquely qualified to take up this important role," Ms Morgan said.
"I know that she is the right person to deliver the education White Paper's commitment to continue to improve the quality and consistency of Ofsted's inspections, ensuring that it plays a central role in realising our vision of educational excellence everywhere."
Ofsted chair David Hoare added: "Amanda has shown a real passion for education at the academy chain Ark, has experience as a regulator as chair of Ofqual, and with her wider corporate background will bring a new perspective to Ofsted's work. I look forward to welcoming Amanda at the start of next year and working closely with her in the future."
Jonathan Simons, from the Policy Exchange think tank and the former head of education at the 10 Downing Street Strategy Unit, said: "This is a brilliant appointment and a real breath of fresh air. There are challenges to be faced at Ofsted – but they've picked the best person to be the next HMCI."
Follow us on Twitter - @akatechsolution / @smartdevicess
Leave a Comment
Let Millions of People know about your Product(s) / Service(s)
Target a Specific Audience on different News Categories
"Making the simple complicated is commonplace; making the complicated simple, awesomely simple, that's creativity"
- Charles Mingus