MEGA CAREER & BUSINESS OPPORTUNITY SUMMIT 2016.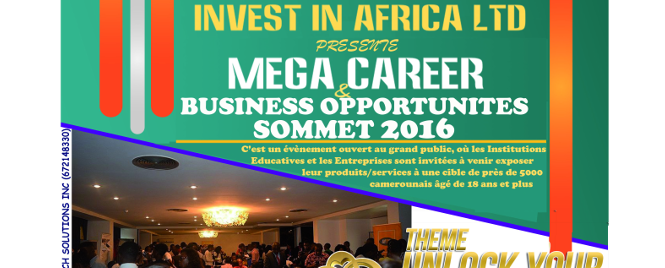 DATE: SATURDAY 27th AUGUST 2016
TIME: From 09:00AM - 07:00PM
VENUE: AKWA PALACE HOTEL, DOUALA - CAMEROON
It is an Open Day Event where Educational Institutions and Organizations are invited to show-case their products and or services to a targeted 5000+ young Cameroonians from ages 18+.
To participate as a Company, Organisation, Business Establishment, Educational Institution, NGO, Entreprenuer, Designer, Artist or any Group, Please CLICK HERE FORE MORE.
Below are the flyer presentation for the event.
English side/section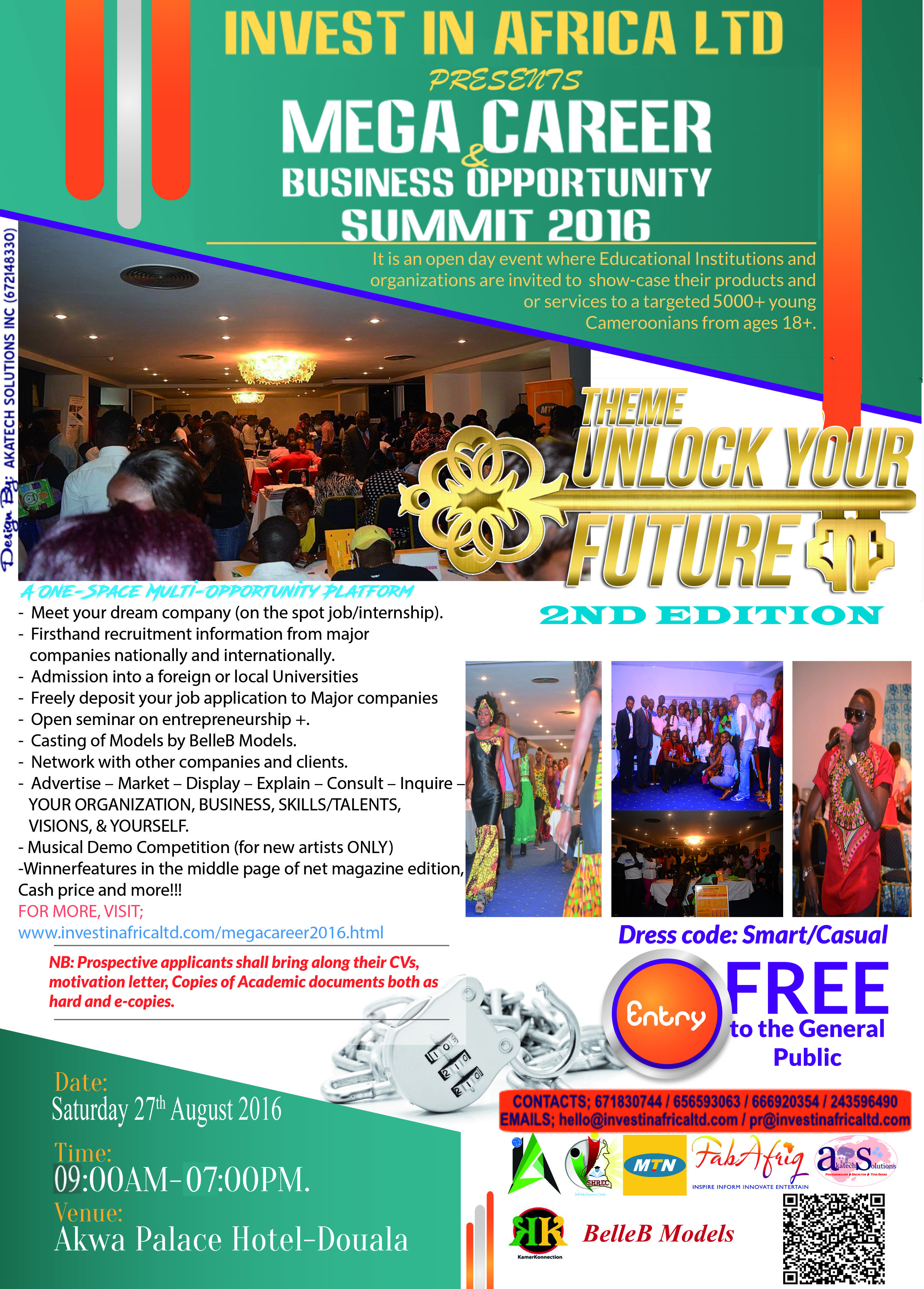 French section/side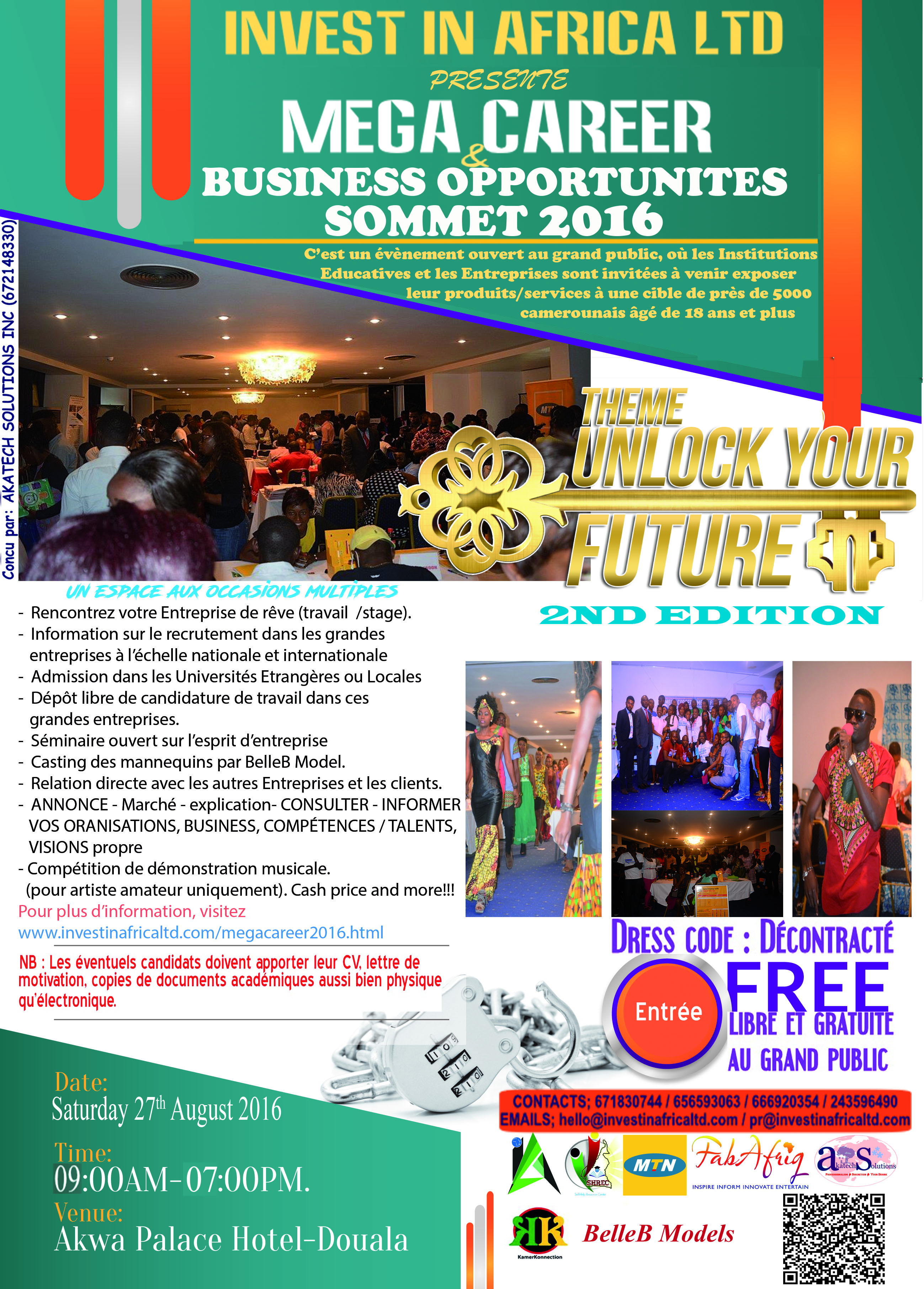 Mega Career Magazine, Edition 001 recounts the journey of Invest In Africa LTD as a start-up company in Cameroon, with the purpose to open the doors of investment and career opportunities to Africans starting from Cameroon.
The Magazine presents reports of the Mega Career and Education Fair 1st Edition that took place on the 10th of October 2015 in Douala, Cameroon.
It covers the African union Youth Summit, In Addis Ababa, Ethiopia, Gender equality Seminar at IIA head Office Douala, articles related to investment possibilities in Africa and Cameroon.
This Magazine directly relates to an 18+ audience and is great to read.
Price: Cameroon 1500 frs, USA;$10, UK$10, Europe $10, Rest of Africa $5
Sales Points:
CAMEROON ( Douala - LABORE OFFICE 679535250, IIA Office Bonaberi 65108006 / 677372515, Limbe - 679595546, Kumba - 753980482, Yaounde - 676063912 / 670664070)
ETHIOPIA (Addis Ababa - 00251 92 329 5411)
SOUTH AFRICA (Joyanesburg - 0027818253194)
TANZANIA (Dares Salam - 00255746570938)
MALAYSIA (Westminster International College, Subang Jaya - 0060176260712)
CHINA (008618182209173)
USA (Dallas - 0018172170048, Ohio - 0016148151581)
UK (Manchester - 00447955641464, Coventry - 00447496072353)
SWEDEN (Lunds - 0046768856713)
DENMARK (Aalborg - 0045581937080)
JAPAN (Tokyo - 00818028303464)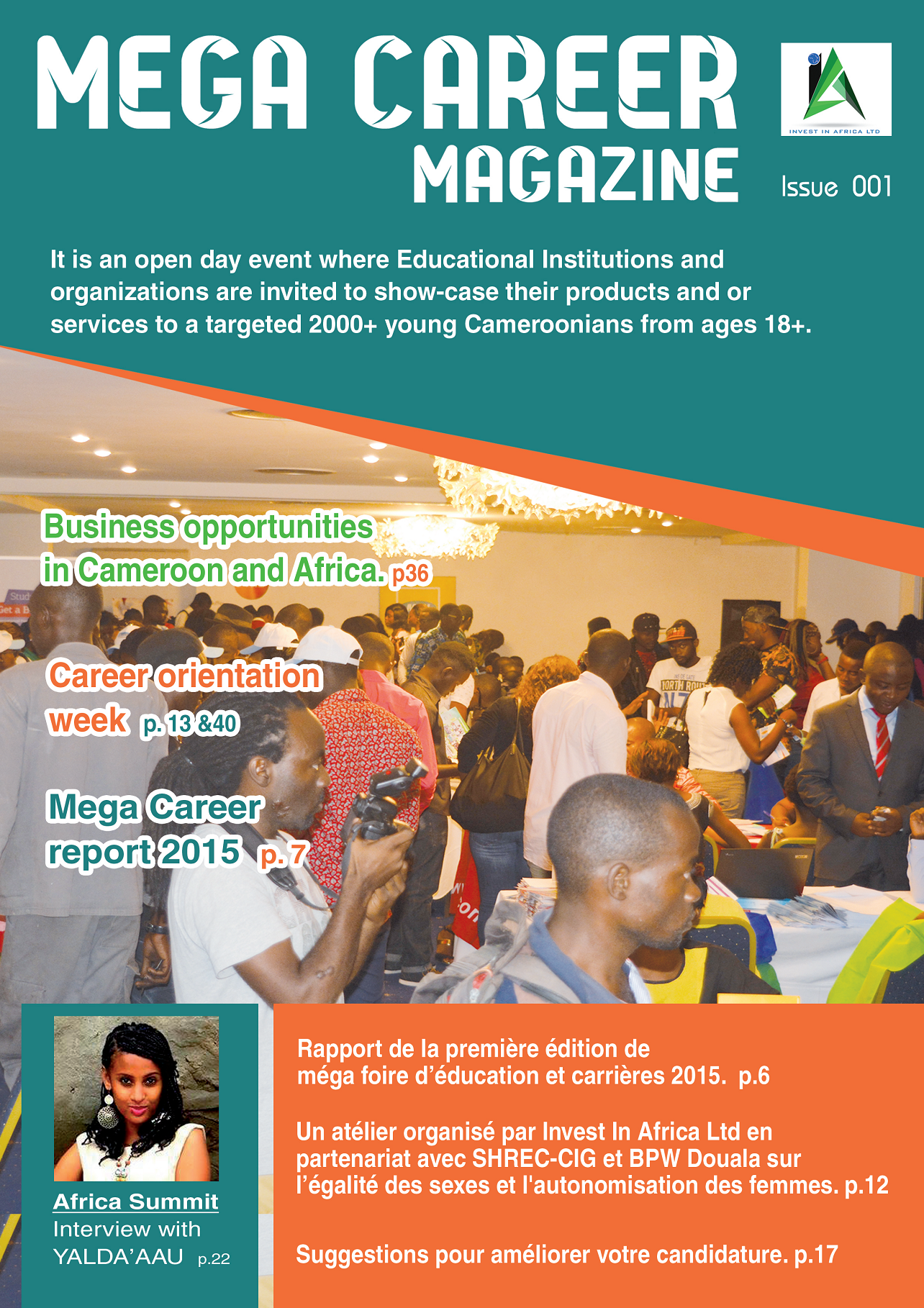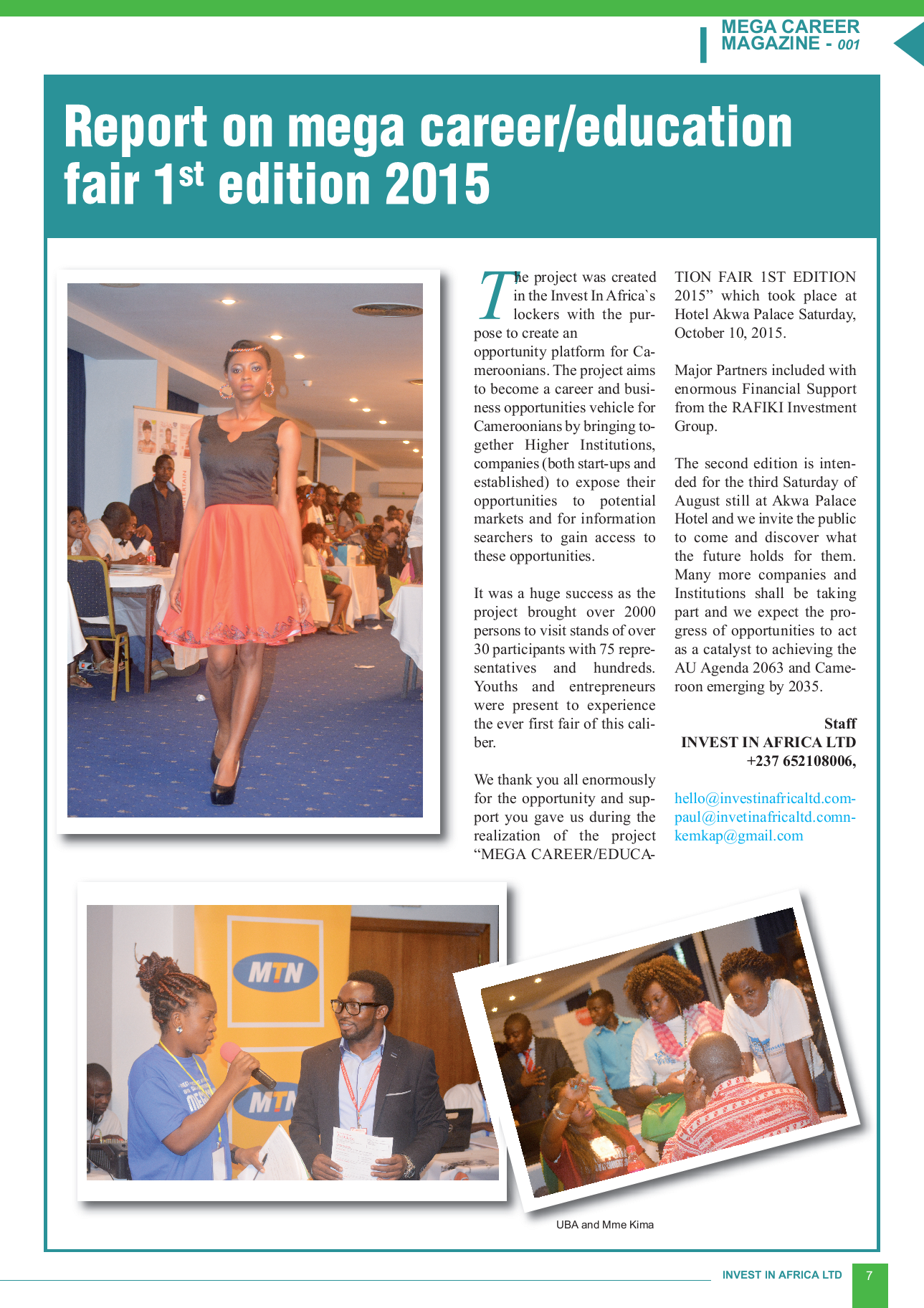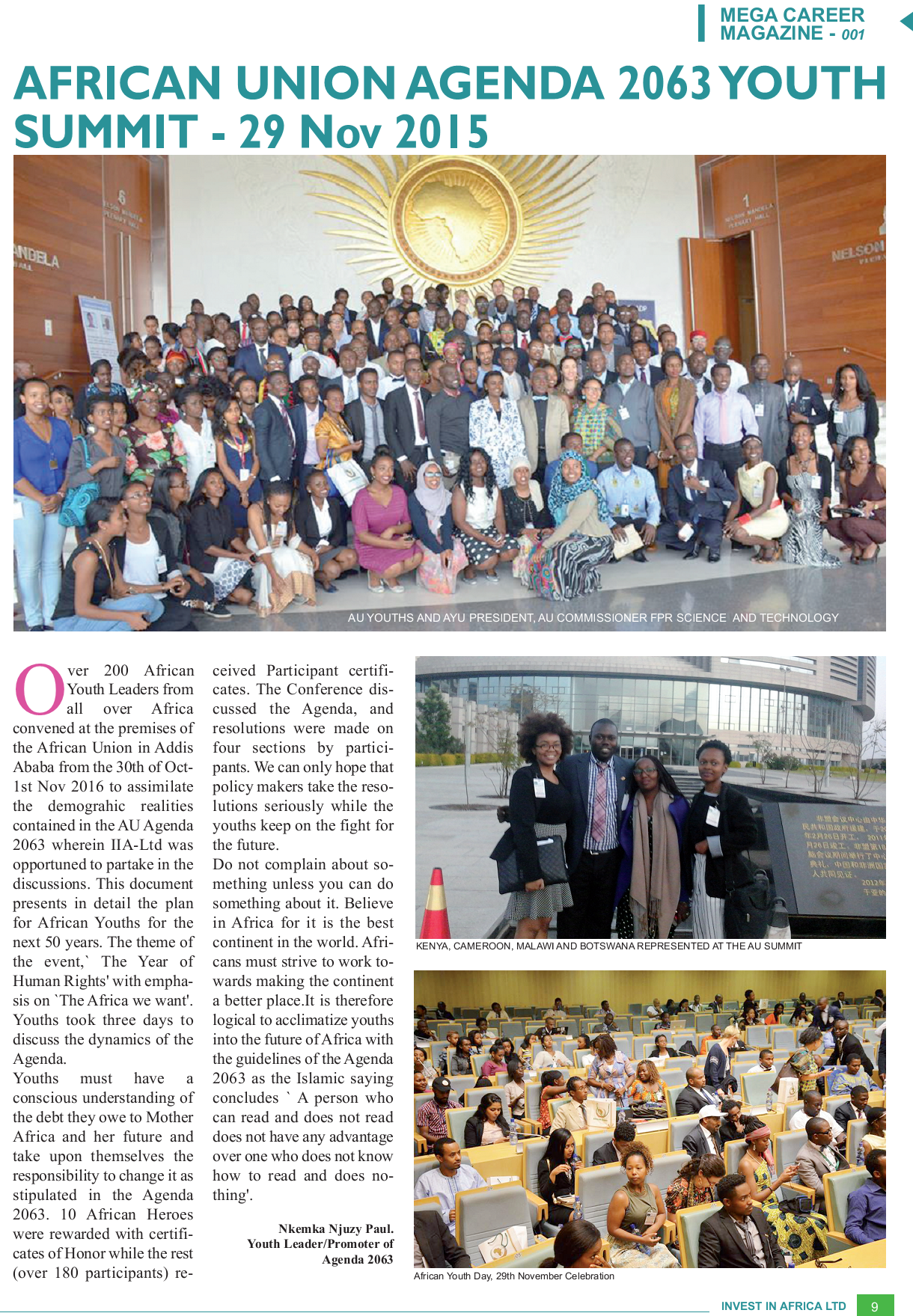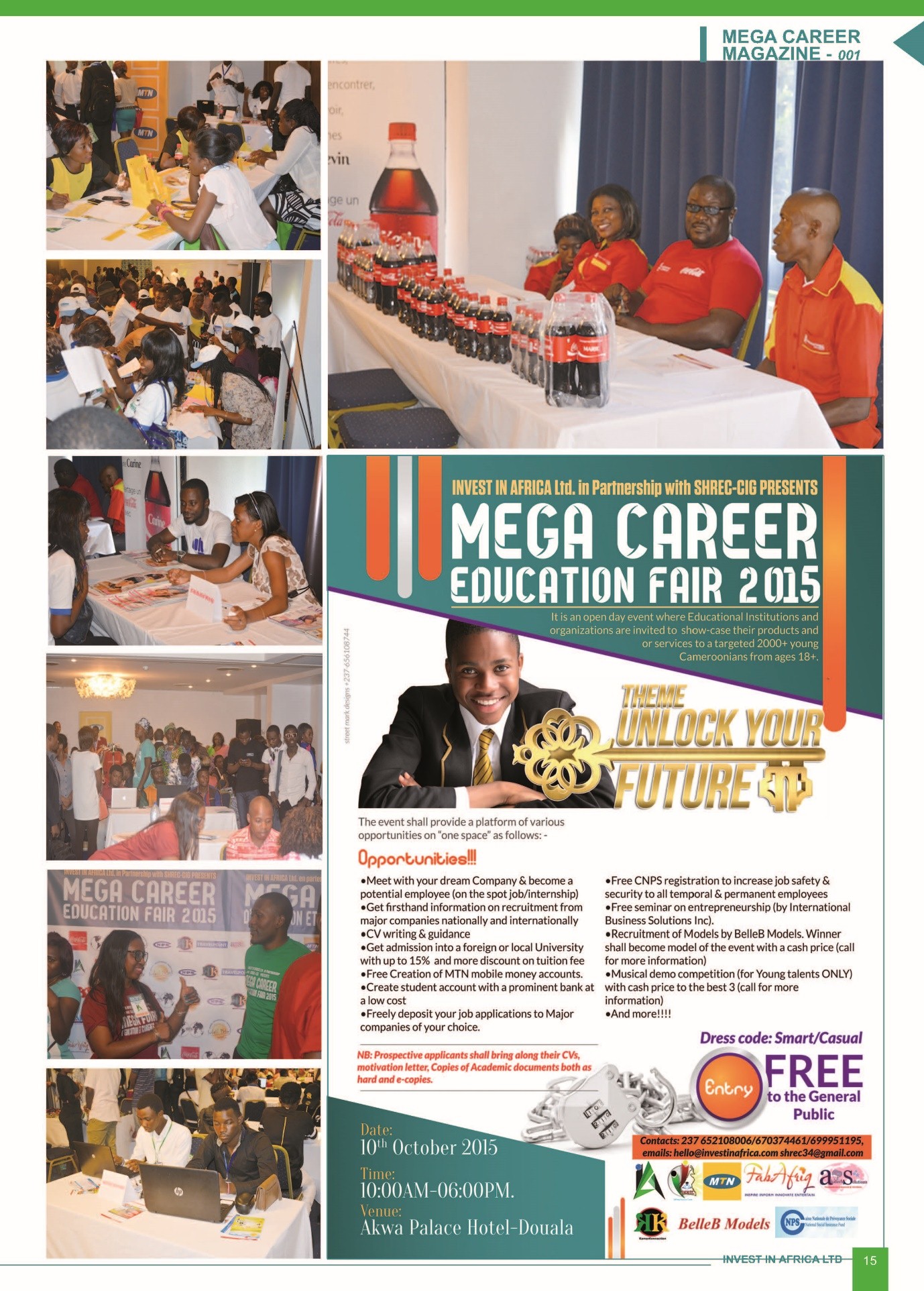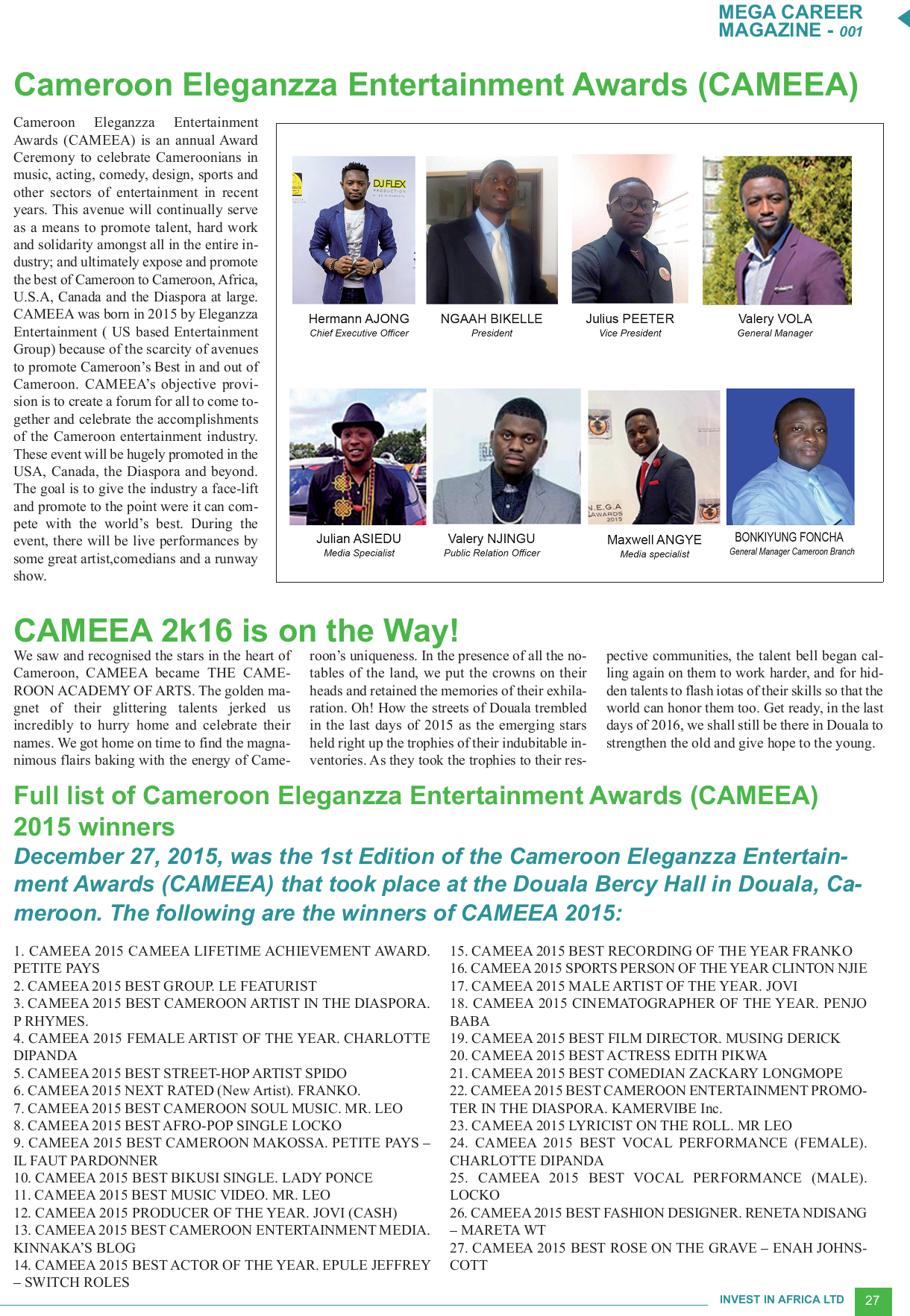 CONTACT US FOR DELIVERIES HERE
We wish to see you at the event.
Follow us on Twitter - @akatechsolution / @smartdevicess
Leave a Comment
Let Millions of People know about your Product(s) / Service(s)
Target a Specific Audience on different News Categories
"Making the simple complicated is commonplace; making the complicated simple, awesomely simple, that's creativity"
- Charles Mingus