THE MOST FLATTERING BIKINI BOTTOM FOR YOUR BUTT.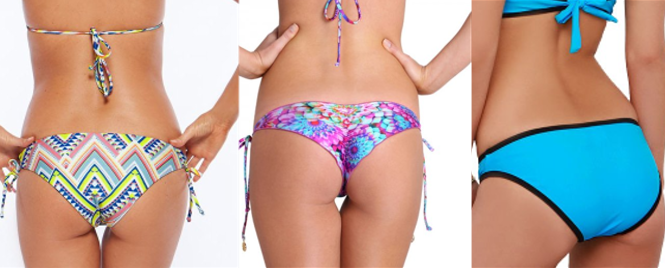 High-waisted, Brazilian, or boy shorts? You've worked your butt off, now show it off in what swimsuit experts call the best bikini bottoms for each unique booty.
1.Big Butt: Side Tie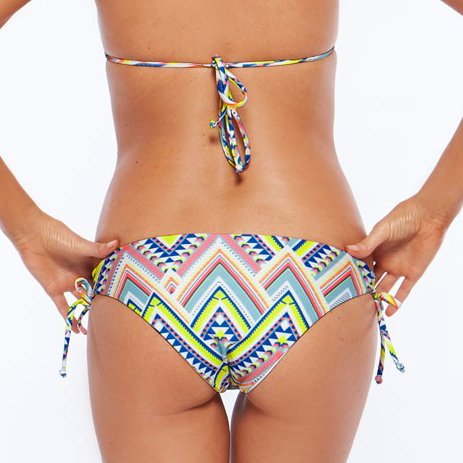 A printed side tie (LSpace Antigua White Gazebo Bottom, $75; lspace.com) is your favorite bathing suit when you got buns, hun. "The tie side bikini gives the ability to adjust the width without compromising the coverage," says Luli Hanimian, designer and founder of Luli Fama.
2.Small Butt: Brazilian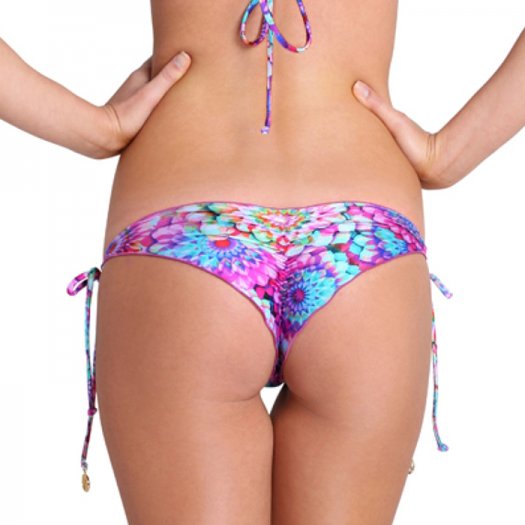 While their itsy cut may be intimidating, Brazilian cuts (Luli Fama Sol Brillante, $82; lulifama.com) are great for adding shape to bottoms of all sizes. "It makes a smaller butt look fuller and gives a larger butt great shape," says Hanimian. Confidence, of course, is key.
3.Wide Butt: Hipster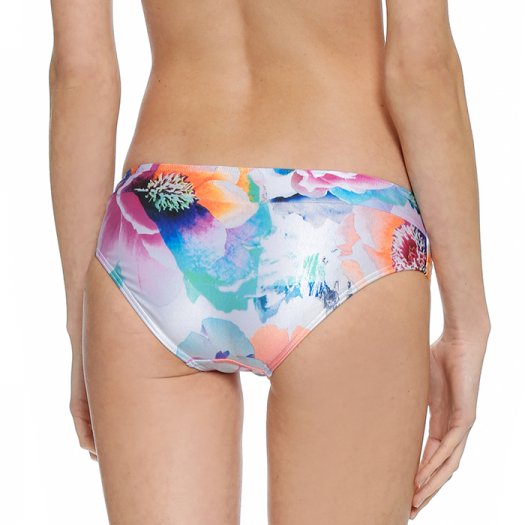 If you've looking to balance ample hips, this bathing suit (Suboo Hipster Bikini Bottoms, $77;shopbop.com) will do the trick. "This suits girls that are wider on the bottom than on the top," says Sue Di Chio, creative director of Suboo.
4.Curvy Butt: High Waisted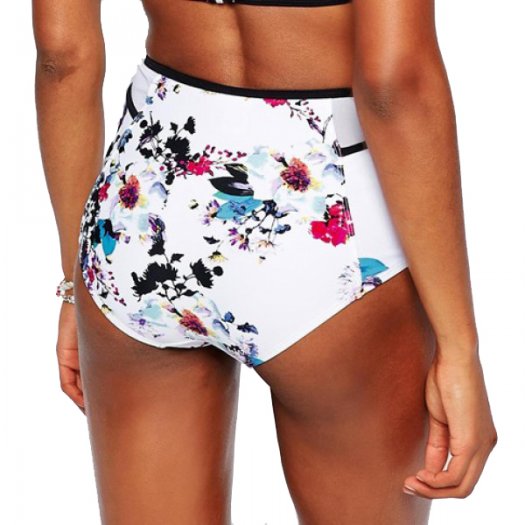 Those with shapely hourglass curves can rock this retro high waisted style (River Island Latoya High Waisted Bikini Bottom, $25; asos.com) with confidence.
5.Boyish Butt: Boy Short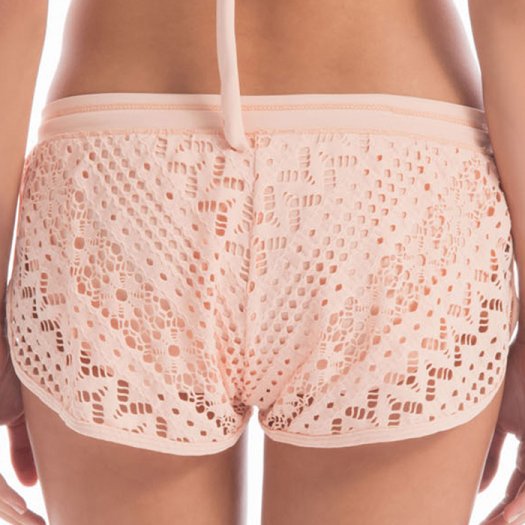 Boy short bathing suits (Robin Piccone Mia Boyshort Bottom, $94; everythingbutwater.com) are called that for a reason. "True to their name, boy shorts look best on boyish body types, offering full coverage while complimenting a smaller frame," says Sabra Krock, creative director at Everything But Water.
6.Flat Butt: Side Tie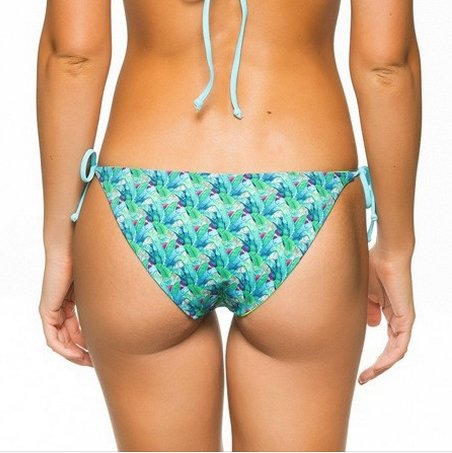 A flat butt also benefits from side tie styles (Basta Surf Raglan Bikini Bottom, $96, bastasurf.com). "The adjustability gives you control and a needed lift!" says Emily Ford, creative director and co-founder, Basta Surf. "It will also take attention off the rear and more to the side ties."
7.Round Butt: Brazilian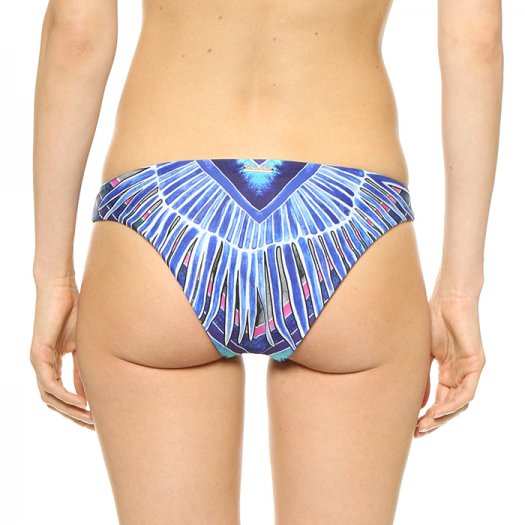 For full, round, or wide butts, less is actually more when it comes to your bathing suit (Mara Hoffman Rising Palm Bikini Bottoms, $106; shopbop.com). "More fabric will actually make the your butt look bigger," says Ford.
8.Rectangular Butt: Hipster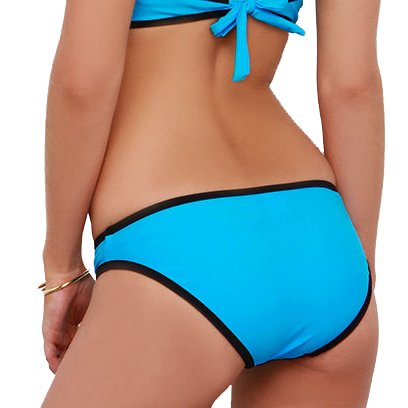 If you're looking for something to add curvy shape to an athletic or "boxy butt," a classic hipster (Noontide Black and Aqua Blue Bikini, $44, lulus.com) works for you, says Ford. Hipster is also your go-to pick if you're looking for extra coverage.
9.Droopy Butt: High Waisted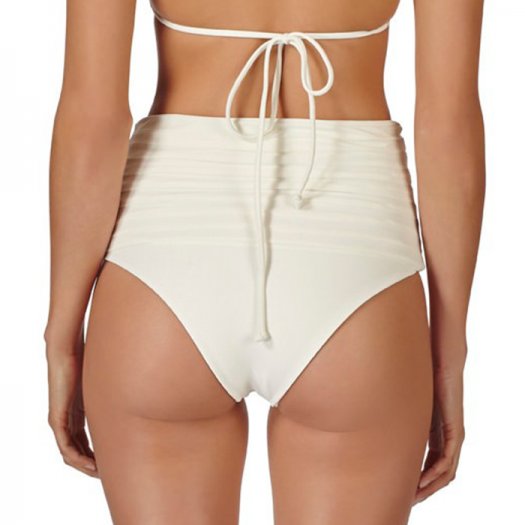 Pick a high waisted style (Shikoku Bottom, $104;mikoh.com) to lift a small tush. "This flatters a smaller bum since the high waist fit and elongation of fabric gives the illusion of a perkier bum," says Miller.
Follow us on Twitter - @akatechsolution / @smartdevicess
Leave a Comment
Let Millions of People know about your Product(s) / Service(s)
Target a Specific Audience on different News Categories
"Making the simple complicated is commonplace; making the complicated simple, awesomely simple, that's creativity"
- Charles Mingus