FANS ARE CLAMORING TO SAVE KID'S SHOW "DOC MCSTUFFINS" FROM CANCELLATION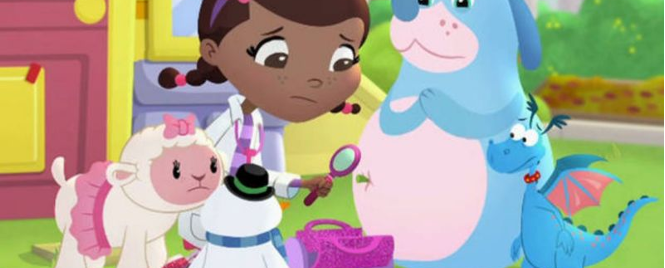 It's a critical moment for fans of the Disney Junior show, Doc McStuffins, as rumors surface that the fifth season of the beloved cartoon might not happen. Fans and parents are outraged and have started a hashtag movement, #RenewDocMcstuffins, to help gather support for the only show on the network staring an African-American as its lead.
The Root reports on the strange and surprising turn of events, reminding us, "two years ago, the New York Times reported that Doc McStuffins merchandise clocked $500 million in sales, and was the first nonwhite character to "cross over."
This makes the news of its possible cancellation even more upsetting for fans of the beloved show. Folks are rushing to twitter to show their outrage, and using the hashtag to create attention.
The attention is not, however, solely about the popularity of the show. Doc McStuffins represents the effort to promote diverse characters. With characters of color on TV these days fighting for fair representation, it's a really big deal that this show is in danger.
The implications stretch even further, according to Margaret Beale Spencer, a professor of comparative human development at the University of Chicago. In the New York Times article, she talks about the high stakes of play. "Children's play is serious business," Dr. Spencer said. "They are getting ideas about who they are from these objects. There are messages about one's confidence, one's sense of self in terms of what I look like and being powerful."
The creator of Doc McStuffins echoes these and parents' concern, and has been very open about what makes Doc special. She told the New York Times last year, "The kids who are of color see her as an African-American girl, and that's really big for them. And I think a lot of other kids don't see her color, and that's wonderful as well.
If you want to join the #RenewDocMcStuffins movement, you'll be in good company. Celebs are taking up the cause as well. Chrissy Teigen, Roxane Gay, Kristin Davis, Anika Noni Rose, and tons more, are showing their support for our favorite little physician.
It's a good cause to get behind, and you can show Disney you mean business too.
The post Fans are clamoring to save kid's show "Doc McStuffins" from cancellation appeared first on HelloGiggles.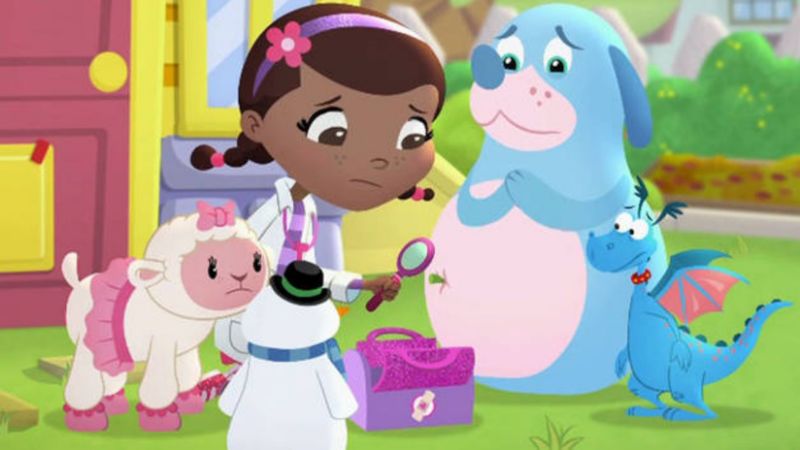 Follow us on Twitter - @akatechsolution / @smartdevicess
Leave a Comment
Let Millions of People know about your Product(s) / Service(s)
Target a Specific Audience on different News Categories
"Making the simple complicated is commonplace; making the complicated simple, awesomely simple, that's creativity"
- Charles Mingus