FROM 'DORY' TO SNORE-Y: OUR MIDSEASON SUMMER BOX-OFFICE REPORT.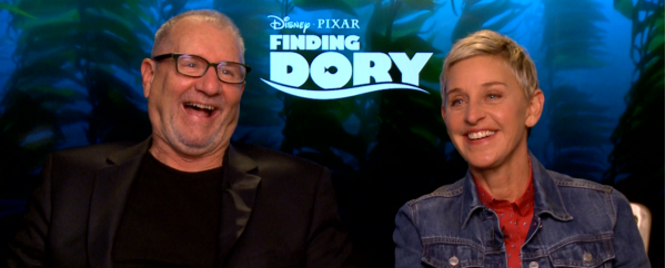 Finding Dory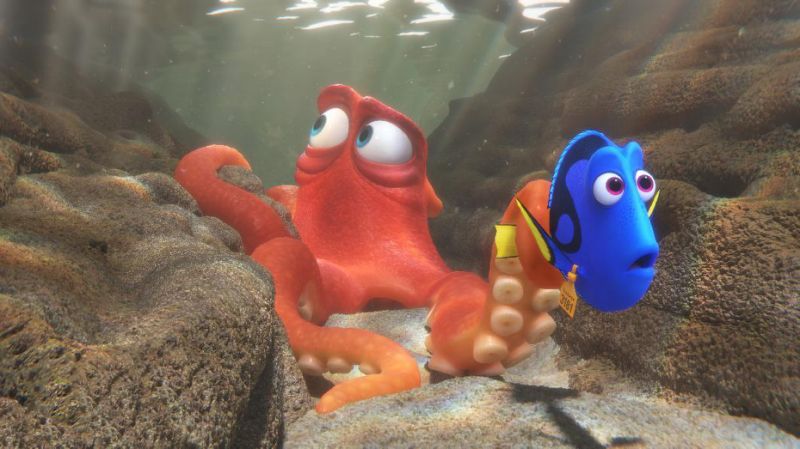 'Finding Dory' is still one of the hottest tickets of the summer (Photo: Disney/Pixar)
We're in the lazy days of summer, and that sluggishness extends all the way to the ticket booth.
As the Fourth of July weekend approaches, it's apparent that the 2016 summer movie season is off to a slow start, with tons of underachieving sequels and a few hits that seem almost obligatory (what, like you're going to miss a Pixar or Avengers film?).
As of mid-June, the summer box office was down 22 percent from last year,though Finding Dory has recently given that number a boost. In a sense, the tone for the whole year was set by March's Batman v Superman: Dawn of Justice, which brought ina ton of dough but little audience enthusiasm.
Maybe its follow-up Suicide Squad(opening Aug. 5), along with other late-summer entries like Jason Bourne (July 29) andThe Secret Life of Pets (July 8), will bring some much-needed heat. Here's your mid-season score card for the summer box office.
WINNER: Marvel Mash-Ups
How many superheroes can a studio squeeze into one movie? Fox (which owns Marvel's X-Men) and Disney (which owns most of Marvel's other heroes) both packed their summer tentpoles with as many comic book characters as two-and-a-half hours could hold.
The strategy paid off: X-Men Apocalypse has brought in $151 million, and the better-reviewed Captain America: Civil War has taken in nearly $404 million, easily making it the No. 1 movie of the summer so far.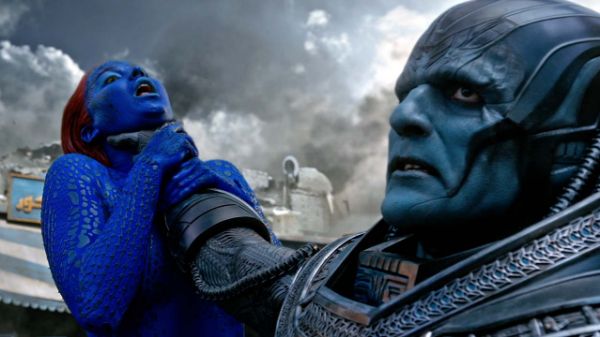 Apocalypse-photo
LOSER: Sequels Nobody Wanted
When a movie makes money, there's no stopping Hollywood from churning out a sequel — even if it takes 20 years, as was the case with Independence Day: Resurgence.Never mind that one wanted to see an Independence Day sequel without Will Smith, or a Snow White and the Huntsman sequel (The Huntsman: Winter's War, a late-April release) without Kristen Stewart. Audiences were equally uninterested in Neighbors 2 and Alice Through the Looking Glass, which took the inventive premises of the original films and recycled them to lesser effect.
Now You See Me 2 (which has grossed a respectable $51.9 million domestically and more than twice that overseas) is this summer's exception to the rule — and as long as there are exceptions, those uneagerly-awaited sequels are going to keep coming.
WINNER: The Universal Language of CGI
Warcraft, released June 10, is now the highest-grossing video game film of all time.
Didn't see it? Neither did most Americans — but in China, the fantasy-film adventure has been a blockbuster, becoming the fastest film to cross the $90 million line.
(Warcraftgrossed just $44 million domestically, but has taken in over $400 million worldwide.) Thanks to global box office, a film can tank in the U.S. and still be a huge hit. And nothing seems to translate better than FX-heavy escapism: X-Men: Apocalypse, Captain America: Civil War, and Alice Through the Looking Glass (another domestic flop) are among the summer flicks that cleaned up overseas.
WINNER: Talking Animals
Maybe this election cycle has made everyone sick of hearing people talk, because they're turning out in droves for chatty animals. Continuing a trend that kicked off earlier this year with Zootopia (total domestic gross: $340 million) and The Jungle Book ($358 million), this summer's biggest hits include Finding Dory (which set a new record for the top animated opening of all time, and has taken in $286 million so far) and The Angry Birds Movie ($104 million).
Teenage Mutant Ninja Turtles: Out of the Shadows also opened at No. 1, but performed below expectations — probably because of all those actual people talking over the giant turtles.
LOSER: Popstar: Never Stop Stopping
Andy Samberg's comedy troupe The Lonely Island, best known for their instant-classic Saturday Night Live shorts, jumped to the big screen for this parody of pop-music documentaries.
Maybe the cameo-filled satire just wasn't timely enough, because neither decent reviews nor the clout of producer Judd Apatow have pushed it past the $10 million mark.
WINNER: Daniel Radcliffe
Hey, remember this guy? The Harry Potter star hasn't had a major success since his 2012 horror hit The Woman in Black.
But the independent film Swiss Army Man, in which Radcliffe plays a farting corpse, topped the specialty box office in the last weekend of June, grossing $105K in just three theaters. Radcliffe also plays a supporting role in the surprisingly successful Now You See Me 2.
WINNER: The Shallows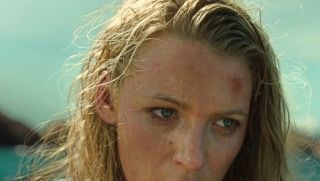 The Shallows-Photo
This indie riff on Jaws starring Blake Lively, a seagull, and a man-eating shark was hailed by critics as the consummate summer popcorn movie, and audiences seem to agree.
The water-logged thriller opened at $16.8 million, making nearly its entire budget back in one weekend.
WINNER: Me Before You
Romance lovers, rejoice: Me Before You has shown that the neglected romantic-drama genre still has box-office pull.
The boy-meets-girl weepie, starring Brits Emilia Clarke and Sam Claflin, has pulled in $51 million on a $20 million budget. It has also made a bona fide movie star out of Game of Thrones actress Clarke, after last summer's bomb Terminator Genisys didn't do the trick.
WINNER: The Lobster
Here's a love story for the ages about a lonely guy (Colin Farrell) who must form a relationship within 45 days or be transformed into an animal. Despite being a tough sell, Yorgos Lanthimos's dystopian, absurdist comedy-drama is raking it in at the specialty box office, with over $7 million in its claws so far.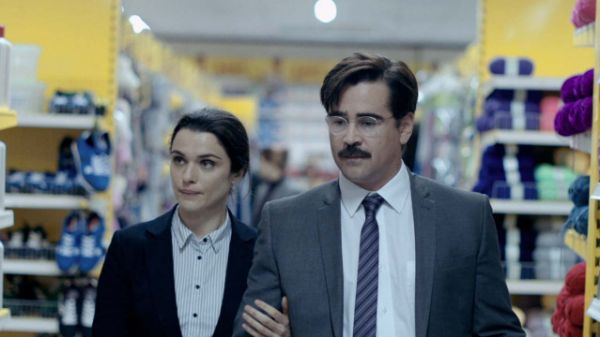 The Lobster' trailer
WINNER: The Conjuring 2
Low-budget horror is a pretty reliable money-maker, so it's no big shock that The Conjuring 2 — which, unlike many indie horror sequels, welcomed back both its original stars (Patrick Wilson and Vera Farmiga) and director (James Wan) — spooked the competition at the box office.
With a $40 million opening, it didn't quite beat out 2013's The Conjuring, but it's giving it a run for its money.
LOSER: Star-Driven Projects
Matthew McConaughey, Ryan Gosling, and George Clooney have plenty of star power between them, but that didn't help them sell tons of tickets.
McConaughey's Civil War drama Free State of Jones bombed, as did the celebrity-stocked Mother's Day (starring Julia Roberts, Jennifer Aniston, and Kate Hudson) from late April.
Russell Crowe and Ryan Gosling received strong reviews for The Nice Guys, but didn't bring much of an audience to the retro action comedy ($35 million so far). The Jodie Foster-directed financial thriller Money Monster fared a bit better ($40 million so far), but even the dynamic duo of Clooney and Roberts couldn't bring it out of third place on opening weekend.
These days, only a few movie stars can guarantee a box-office return — including, it appears, Kevin Hart and Dwayne Johnson, who have a solid hit with the action comedy Central Intelligence ($75 million and counting).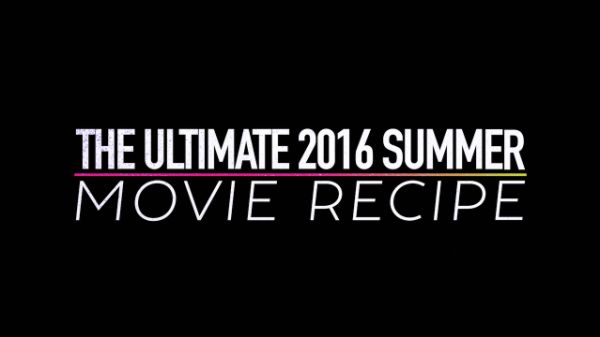 Follow us on Twitter - @akatechsolution / @smartdevicess
Leave a Comment
Let Millions of People know about your Product(s) / Service(s)
Target a Specific Audience on different News Categories
"Making the simple complicated is commonplace; making the complicated simple, awesomely simple, that's creativity"
- Charles Mingus