20 GOOD MOVIES OF THE YEAR (SO FAR).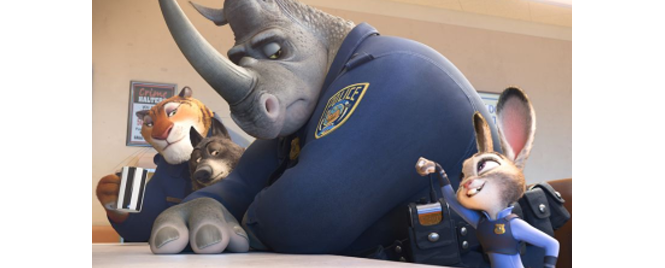 We're already halfway through 2016, but moviegoers have been blessed with a bounty of unique, stellar films. From animated adventures and superhero sendups, to sci-fi romantic dramas and hallucinatory foreign imports, there's been something for everyone over the past six months. Below is a ranking of our favorites from the year so far.
20. Embrace of the Serpent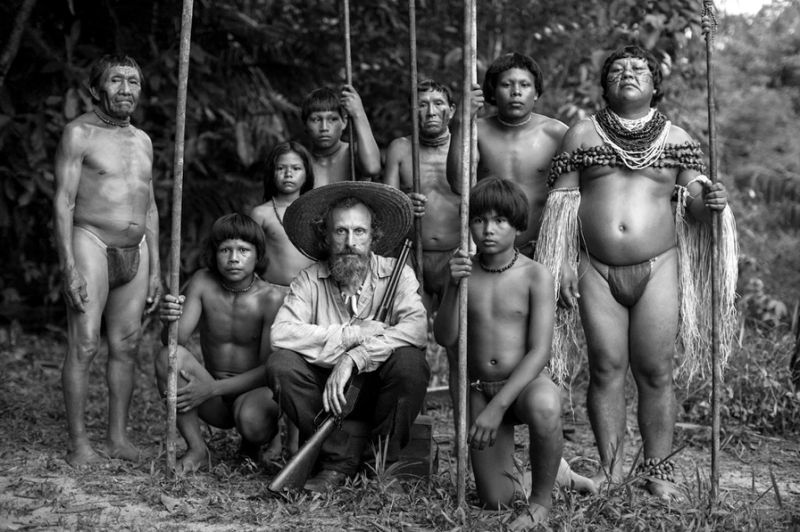 Embrace of the Serpent was among the nominees for this year's Best Foreign Film Oscar, and with good reason: hypnotic visuals and pacing, and a dreamlike atmosphere make this black-and-white import one of 2016's most distinctive and haunting works.
Ciro Guerra's film recounts two mirror-image narratives, one in 1909 and one in 1940, both of which involve a white Western scientist being led through the Amazon jungle by a native shaman named Karamakate (played as a young man by Nilbio Torres, and an older man by Antonio Bolivar) in search of a rare, quasi-magical healing plant.
Their concurrent journeys speak to the region's thorny colonial dynamics, though it's the mood of hallucinatory dread and wonder that lingers long after it's over. — Nick Schager (Photo: Oscilloscope)
19. Midnight Special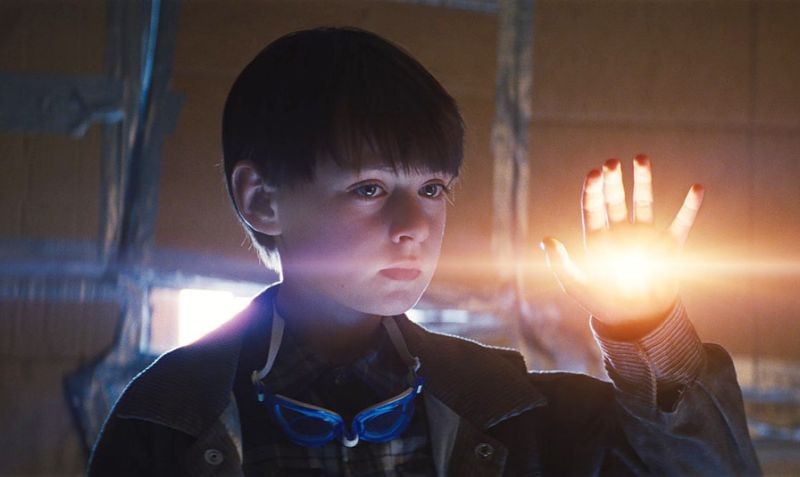 Michael Shannon reunites with his Take Shelter director, Jeff Nichols, for this sci-fi film, in which he stars as a father who absconds from Sam Shepard's Texas cult with his son Alton (Jaeden Lieberher), who possesses some sort of godlike power.
Pursued not only by his former religious-fanatic comrades but also the FBI (including Adam Driver's benevolent agent), they team up with Shannon's childhood friend (Joel Edgerton) and the boy's mother (Kirsten Dunst) on a nocturnal cross-country odyssey that's indebted to both John Carpenter's Starman and Steven Spielberg's Close Encounters of the Third Kind.
With the mesmerizingly intense Shannon at the wheel, however, Nichols's latest is its own strange, captivating beast. — N.S. (Photo: Warner Bros.)
18. Hello, My Name Is Doris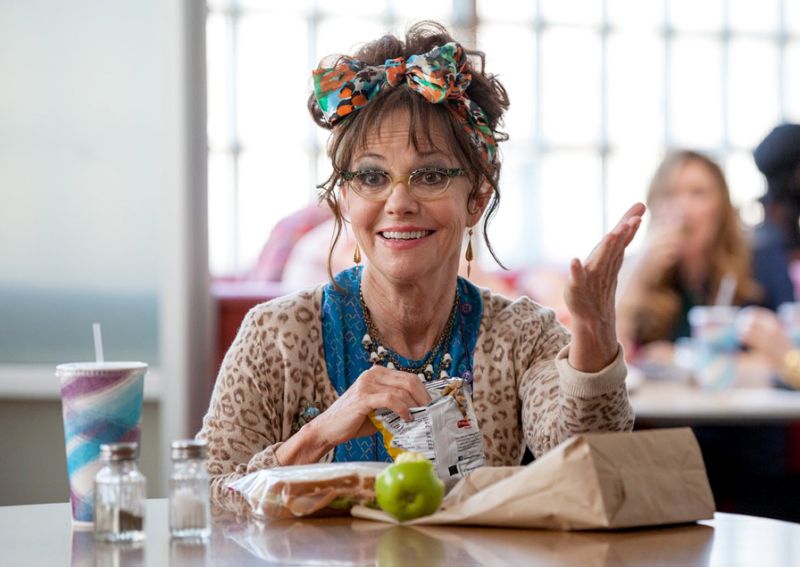 Michael Showalter's May-December romantic comedy may not scale the heights of Harold and Maude (then again, what could?), but it does provide a first-rate showcase for national treasure Sally Field.
As socially awkward sexagenarian Doris, the Oscar-winning actress digs deep to find the humanity in what could have been a cringe-inducing caricature. You'll like her … you'll really like her. — Ethan Alter (Photo: Roadside Attractions)
17. 10 Cloverfield Lane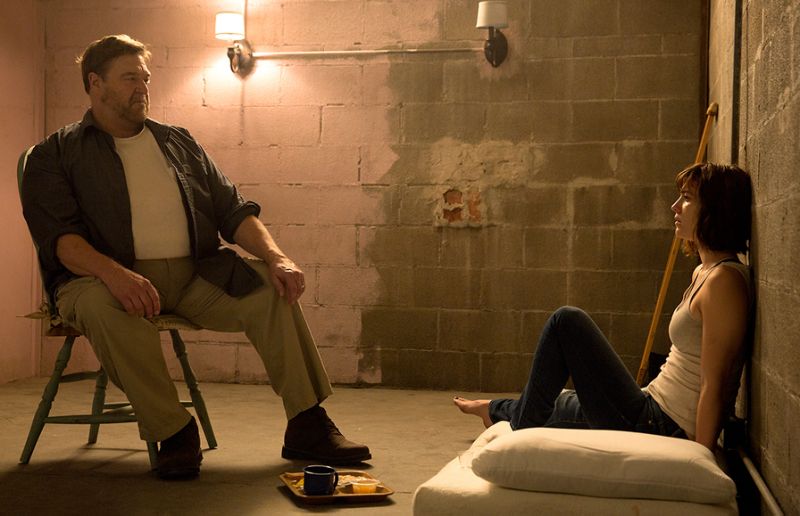 While its title suggests a direct connection to 2008's found-footage monster movieCloverfield, Dan Trachtenberg's film (produced again by J.J. Abrams) is primarily a sequel in name only.
Ditching its predecessor's shaky-cam POV, this taut tale concerns a young woman (Mary Elizabeth Winstead) who awakens after a car crash to find herself in an underground bunker occupied by a crazy survivalist (John Goodman), who warns her of a catastrophic event that has made the surface uninhabitable.
This paranoia-drenched slow-burn thriller peaks during its bombshell-revealing finale, and is led by a fearsome is-he-evil? performance from the inimitable Goodman. — N.S. (Photo:Paramount Pictures)
16. The Mermaid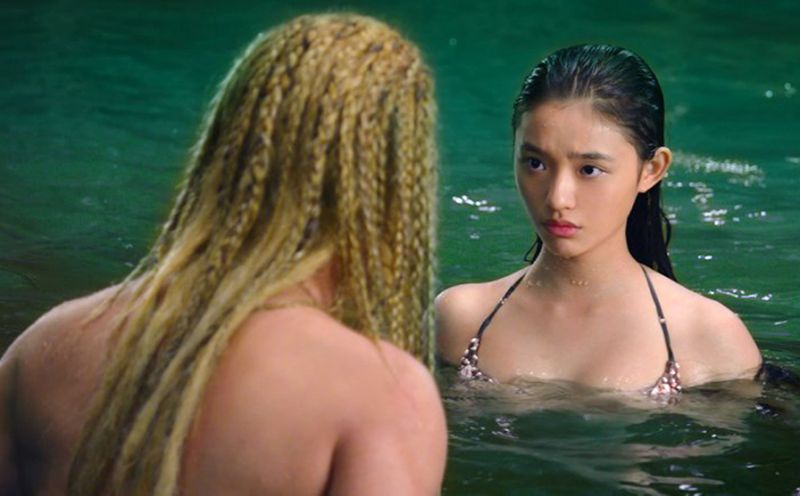 China's highest-grossing film of this — or any other — year was barely released on these shores. And it's true that some of the gags featured in Stephen Chow's rambunctious comedy about a mermaid (Lin Yun) seeking revenge on a wealthy industrialist (Deng Chao) get lost in translation. But nimble action sequences, crowd-pleasing slapstick, and a timely environmental message are all things that can easily cross borders. Cast your line into the VOD waters and catch up with this gem. — E.A.(Photo: Star Overseas)
15. Loving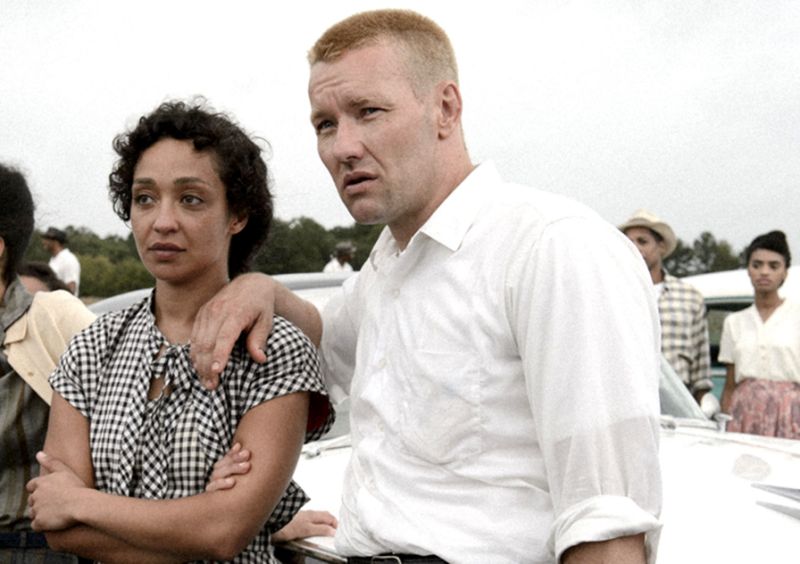 Director Jeff Nichols's second entry on this list is miles away from the sci-fi spin of Midnight Special. Based on the true story of the family behind the landmark 1967 Supreme Court case, Loving — which premiered at Cannes in May and will open in theaters this fall — follows Richard and Mildred Loving (Joel Edgerton and Ruth Negga), a couple from rural Virginia who are arrested and banished from the state simply because they dared to get married at a time when interracial unions were against the law.
Nichols is less interested in legal wrangling and more focused on the heartfelt romance at the center of his graceful, understated story. Negga and Edgerton are incredibly moving as the bewildered, determined couple whose simple desire to live where they wanted to ended up changing the course of American history. — Kerrie Mitchell (Photo: Focus Features)
14. Finding Dory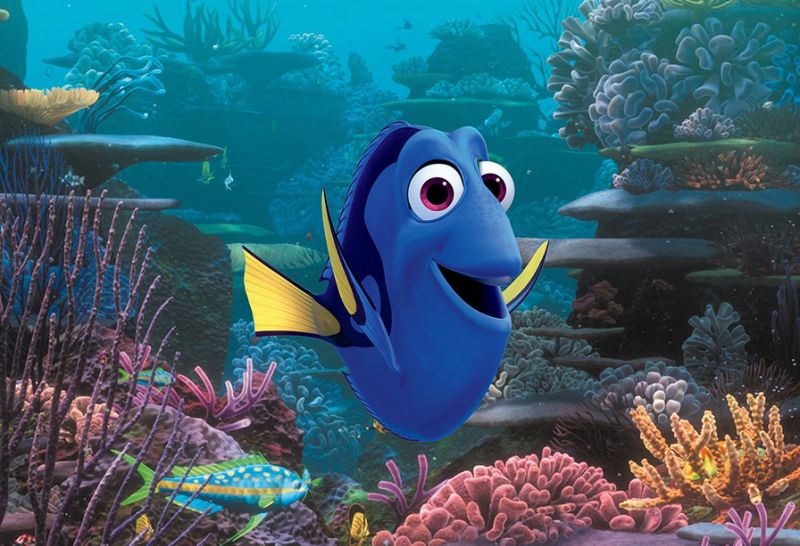 This Finding Nemo sequel began with an impossible puzzle: How does one make a film about a protagonist who can't remember anything from moment to moment?
In true Pixar fashion, writer-director Andrew Stanton meets the challenge head-on, wringing laughs, insights, and, yes, tears from the story of memory-impaired blue tang Dory (Ellen DeGeneres).
If the story is a little more meandering than most of the studio's films, well, that's fitting for a heroine who can't keep her own story straight. — Gwynne Watkins (Photo: Disney)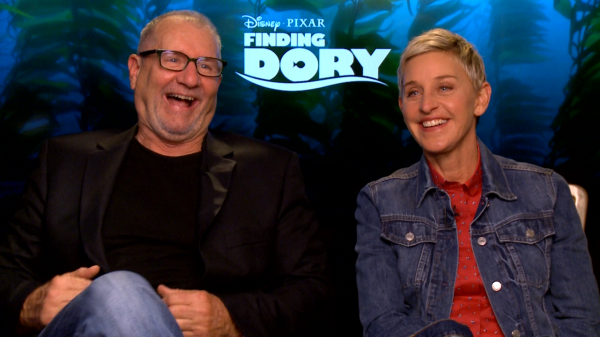 'What would Dory do?'
13. Hail, Caesar!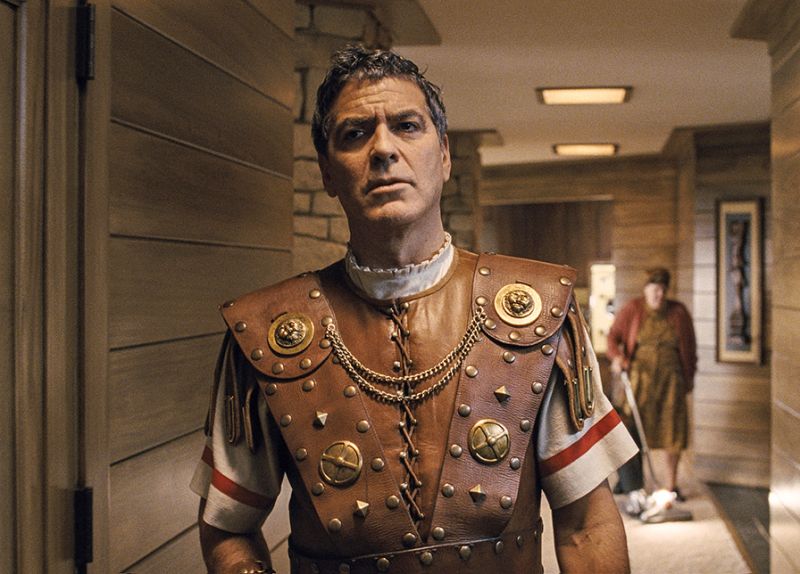 The Coen brothers dive headfirst into the golden age of Hollywood in a witty fly-on-the-wall comedy about a midcentury movie studio "fixer" in charge of maintaining the stars' images.
A dream ensemble (including George Clooney, Josh Brolin, Scarlett Johansson, Tilda Swinton, Channing Tatum, Jonah Hill, and future Han Solo Alden Ehrenreich) has a ball conjuring up a bygone era of film, when even the most cynical Tinseltown residents were eager to buy into the fantasy. — G.W. (Photo: Universal Pictures)
12. Hunt for the Wilderpeople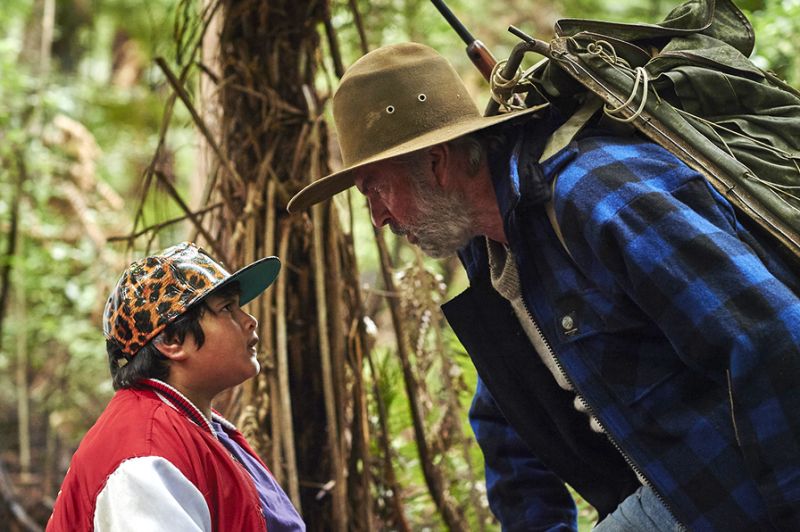 According to none other than Mark "The Hulk" Ruffalo, Thor: Ragnarok will be an "intergalactic buddy road movie," under the direction of New Zealand filmmaker Taika Waititi. Minus the "intergalactic" part, Ruffalo could also be describing Waititi's utterly charming coming-of-age comedy, in which a young boy (Julian Dennison) bickers and bonds with his cranky uncle (Sam Neill) on an eventful trip through the New Zealand wilderness.
On the basis of Wilderpeople, Asgard is in good hands. — E.A. (Photo: The Orchard)
11. The Jungle Book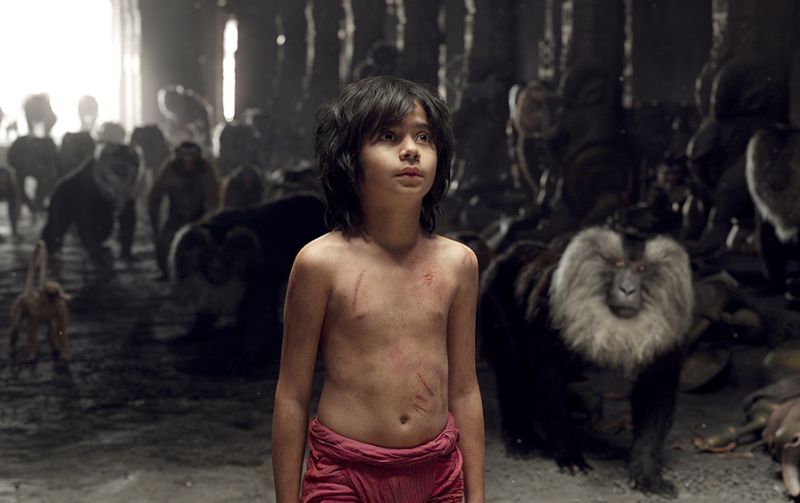 The fact that director Jon Favreau and his team of F/X artists built a living, breathing digital jungle in an L.A. warehouse is reason enough to be dazzled by this update of the classic Disney cartoon, based on Rudyard Kipling's series of stories.
But Favreau's adventure exists as its own impressive creature, populated by photorealistic CGI animals, a fluidly told story, and a villain — Idris Elba's Shere Khan — who is already on the shortlist of great Mouse House bad guys. — E.A. (Photo: Disney)
10. Everybody Wants Some!!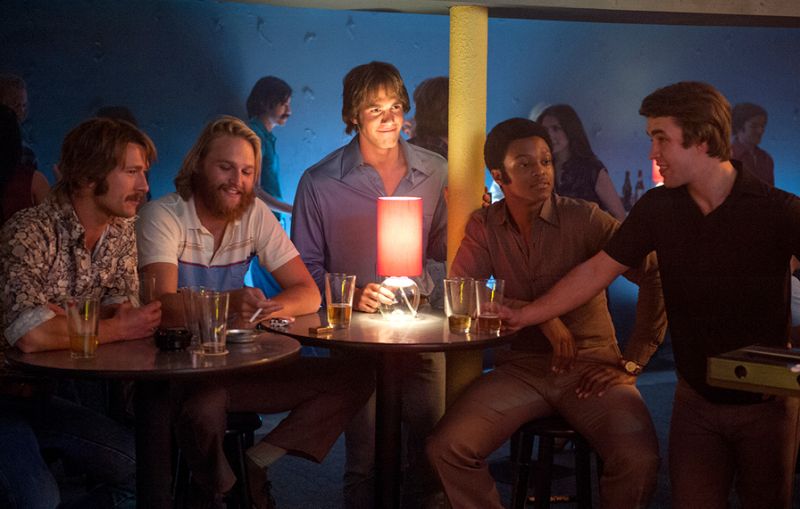 Richard Linklater's latest film picks up where its spiritual predecessor, Dazed and Confused, left off: with a college-bound athlete (Blake Jenner) passing through the doorways of higher learning in the early '80s.
Set over the course of one long weekend before classes begin, Everybody Wants Some!! is less formally audacious thanBoyhood, but still features Linklater's laserlike eye for the nuances of human behavior and his groovy ear for period music. Much like its director, this film is profound in an appealingly casual way. — E.A. (Photo: Paramount Pictures)
9. The Nice Guys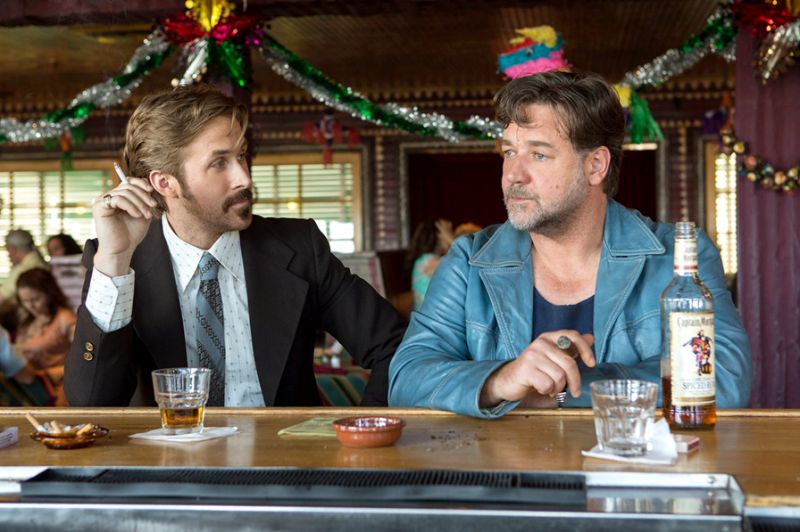 Most studio directors would never have thought that Ryan Gosling and Russell Crowe would make a great comedy duo. But then, Shane Black has repeatedly proved that he isn't like most studio directors.
An appropriately scruffy ode to seedy '70s-era Los Angeles, Black's colorful Hollywood noir stuffs Chinatown, The Long Goodbye, andBoogie Nights in a blender and hits puree. And it provides as much of a kick as that concoction promises. — E.A. (Photo: Warner Bros.)
Follow us on Twitter - @akatechsolution / @smartdevicess
Leave a Comment
Let Millions of People know about your Product(s) / Service(s)
Target a Specific Audience on different News Categories
"Making the simple complicated is commonplace; making the complicated simple, awesomely simple, that's creativity"
- Charles Mingus