WATCH 12-YEAR-OLD GUITAR GOD ROCK OUT A HENDRIX-WORTHY 'STAR-SPANGLED BANNER'.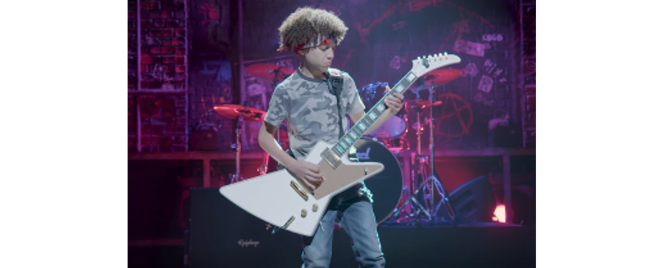 Brandon "Taz" Niederauer currently stars in "School of Rock" on Broadway.
Brandon "Taz" Niederauer is celebrating the Fourth of July weekend the only way the 12-year-old guitarist knows how: rocking out to the "Star Spangled Banner."
Niederauer has played with the likes of Gregg Allman, Warren Haynes, George Clinton,Gary Clark Jr., The Neville Brothers, Scorpions and a hefty list of other musicians.
The guitar prodigy is currently playing Zack in the Tony Award-nominated Broadway production of School of Rock: The Musical, with music by Andrew Lloyd Webber. In the patriotic video, Niederauer rocks out in a red, white and blue bandana.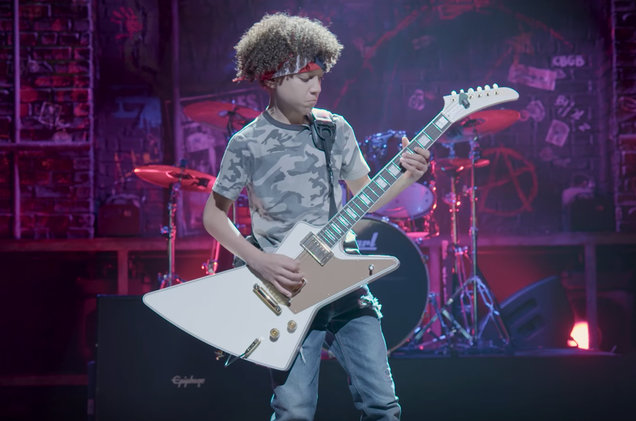 Follow us on Twitter - @akatechsolution / @smartdevicess
Leave a Comment
Let Millions of People know about your Product(s) / Service(s)
Target a Specific Audience on different News Categories
"Making the simple complicated is commonplace; making the complicated simple, awesomely simple, that's creativity"
- Charles Mingus