YOUR GUIDE TO MEEK MILL'S LATEST FEUD, THIS TIME WITH 50 CENT.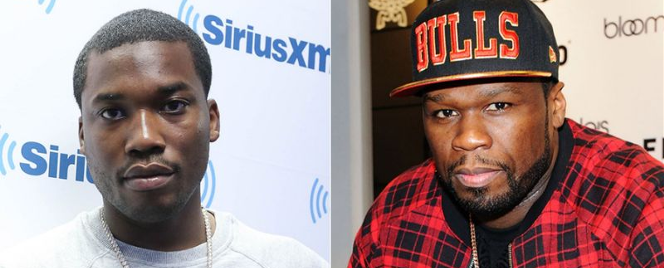 Part-time rapper and full-time internet troll Meek Mill is at it again. This time he and 50 Cent are feuding because there wasn't anything good on TV and they were both out of lives on Candy Crush.
In a track on Meek's new EP 4/4 called "Gave 'Em Hope," the Philly rapper takes several digs at 50 Cent, the most incendiary accusation being that 50 Cent is gay, which is something that rival rappers have been saying about 50 for years. "I got 50 reasons say you're taking dick," Nicki Minaj's boyfriend raps in the second verse.
And so the two were off.
Round One
In a series of Instagram posts, 50 fired back at Meek: "LMAO Hey s**t head, your career is over already," 50 wrote. "You better focus on getting Nikki [sic] pregnant so you can at least get child support."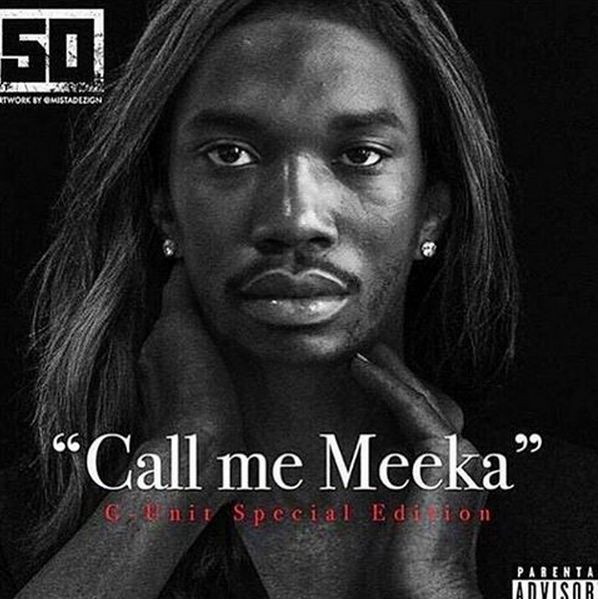 (Photo: Instagram)
50 also began referring to Meek Mill as "Meeka," posting a photo of Meek Mill's face Photoshopped onto a woman's body, referencing Caitlyn Jenner's Vanity Fair cover. In several other posts, 50 repeatedly called Meek "retarded."
The Winner: Admittedly, 50 set a low bar, managing to be transphobic, ableist, and misspelling the name of one of the biggest rappers in the game all at once. This one goes to Meek.
Round Two
As he did with Meek's last feud, Toronto politician Norm Kelly got involved, tweeting at Meek a photo of himself holding the letter "L," as in loser.
In a lengthy response, Meek Mill posted a photo of himself holding just a whole bunch of cash, addressing both 50 and Norm's disses.
"Ya son hate you smfh!" Meek wrote of 50. "Ya swag on below '0' lol hold up….. U always hating on [P]uff [Daddy] and Hov [Jay Z] other go getters from ya city…… U going broke and you miserable …. U really miserable bro…. You like 40 on the internet all day."
As for Norm Kelly, Meek called him an "old white racist man."
Kelly fired back, posting Meek's photo on Twitter writing, "When your girl lets you take pics with her money."
The Winner: It's Norm, guys.
Round Three
After a night at Pole-A-Thon in Dallas (sure), 50 got back to blasting Meek, posting amock program from his funeral on Instagram.
At this point, someone tweeted both Meek and 50, saying that there were more important issues at hand, namely the toxic tap water in Flint, Michigan.
Meek responded on Instagram, saying he'd donate $50,000 to help the city out. 50 also responded, but with another meme, instead of a contribution. "You know you only trying to donate so you can try and use it in court head," he wrote. "You don't have money to give away. When Nikki [again, sic] find out you playing with her money boy, oh boy your [sic] in for it."
The Winner: Is Meek going to pull through with a win???
Round Four
In a post, ironically, on Instagram, The Game criticized the online nature of Meek and 50's feud which, as you may have noticed, has only involved one song but a whole host of memes.
"So, this is what it's come to these days???" The Game wrote. "WTF happened to REAL hip hop & the classic way of handling rap feuds??? Never thought I'd see the day when rap beefs were won over iPhone apps & s**t. We went from learning from & respecting the O.G.'s to learning from & depending on I.G.'s lol."
And the Winner Is: It's Drake, who was also dissed in a track on 4/4, but has not bothered to respond, as his last diss track about Meek was nominated for a Grammy and really there is no other mic left to drop.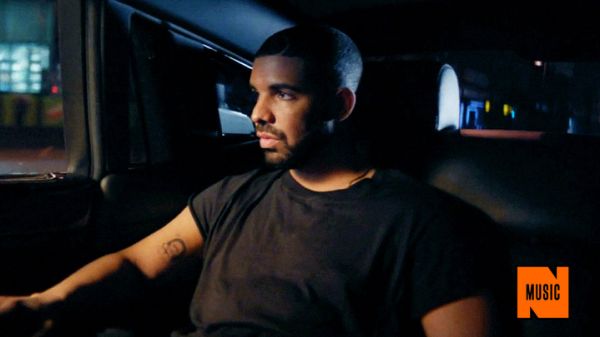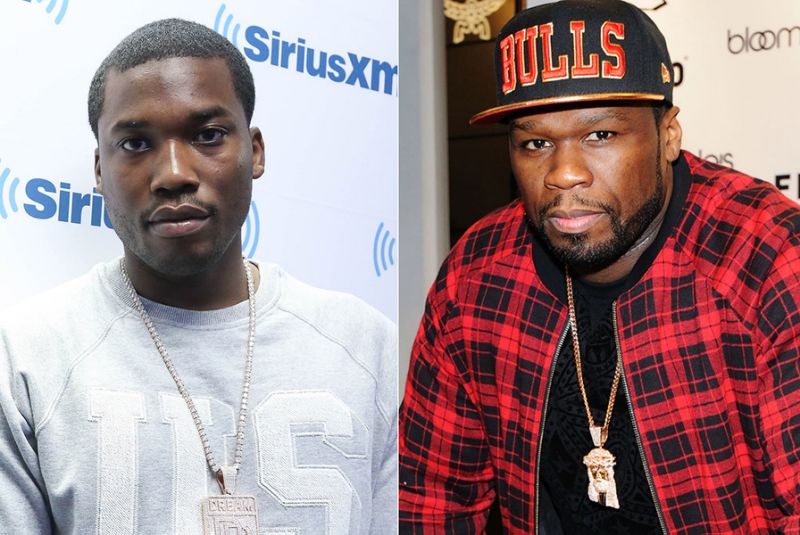 Meek Mill and 50 Cent (Photos: Getty Images)
Follow us on Twitter - @akatechsolution / @smartdevicess
Leave a Comment
Let Millions of People know about your Product(s) / Service(s)
Target a Specific Audience on different News Categories
"Making the simple complicated is commonplace; making the complicated simple, awesomely simple, that's creativity"
- Charles Mingus