WORLD MUSIC DAY: CAMEROON CELEBRATES HER ARTISTS IN GRAND STYLE.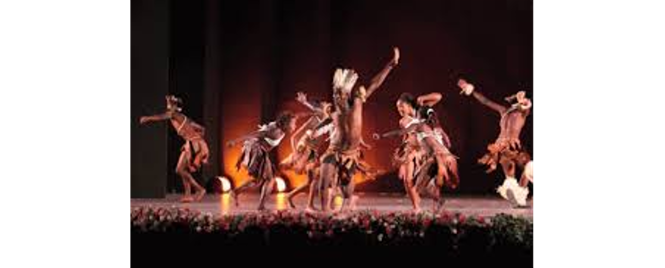 Cameroon has joined over 120 countries to celebrate World Music Day observed June 21 of every year.
The day was commemorated in Cameroon this June 21, 2016 through a musical concert in the city of Yaounde at the esplanade of the National Museum organised by the Ministry of Arts and Culture.
The guests list was a full one from the diplomatic corps, to hundreds of music lovers, and over thirty artists representing Cameroon in diversity.
Cameroon's identity was portrayed through music from the fang beti, the sahel,grassfields and the sawas.
Musicians like Zue Ela, david Baliaba,Zero Babel,Garba Ali, Caroline Etoua amongst others left the spectators spelled bound through their mastery of musical instruments.
The menu of the night was rcih and diversified with Musicians ,rappers instrumentalists, singers ,church choirs, jazz , rock and afro pop artists who thrilled the fans and foreigners with beats well known in cameeroon.
According to Serge Maboma, the leader of the Musical Band MACASE,world music day is a time to reflect on how local music can get to its consumers and not in the studios
The arstist also added the day gives them an exposure and encourages the old, young, amateur and professional musicians to make their music known and good for public consumption.
This year's edition was celebrated under the theme " traditional musical instruments in the face of modernity and globalistaion".
The annual event that started in 1982 in France has spread its wings far and wide to some 500 cities in the world with Yaounde being one of them.
Follow us on Twitter - @akatechsolution / "Akatech Solutions news" group on Facebook
Leave a Comment
Let Millions of People know about your Product(s) / Service(s)
Target a Specific Audience on different News Categories
"Making the simple complicated is commonplace; making the complicated simple, awesomely simple, that's creativity"
- Charles Mingus