CONAC:- NEARLY 15 BILLION CFA FRANCS DIVERTED IN MANAGING DISASTER NSAM.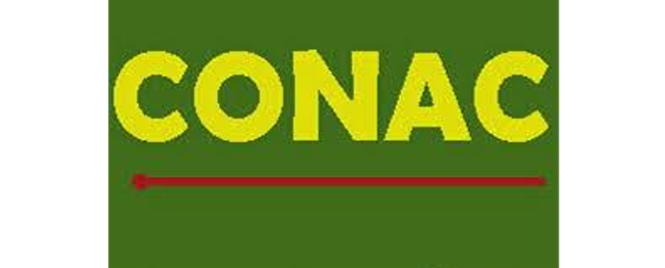 Big loss for 2016 that records the State of Cameroon is revealed by the 2014 report of the National Anti-Corruption Commission, released Monday, June 27, 2016 in Yaounde.
According to the president of the National Anti-Corruption Commission (Conac), Rev; Dr. Dieudonné Massi Gams, it is an inclusive report that includes in addition to governments, but also civil society, in charge of fighting corruption in Cameroon.
The document of 248 pages reveals an increase in the number of complaints related to corruption. The management of disaster on 14 February 1998 at Nsam neighbourhood in Yaounde is revealing. "The amount of misappropriated funds under the management of the compensation fund for victims of the disaster Nsam amounted to 14,743,183,736 CFA says Dieudonné Massi Gams.
The document reveals that the Fund responsible for the management of the disaster, which was fed by three sources of funding (a foundation grant the right of way of petroleum products in Cameroon Society of Petroleum deposits (PICS), part of the budget public investment of some ministries and borrowing) received until 31 December 2013, the tidy sum of 42.353 billion FCFA of which 31.28 billion CFA francs from "the oil products right of way" practiced by the PICS, 6.072 billion FCFA government and five billion of loans from financial institutions.
The 2014 report of the Conac also brings to light another loss to the State of Cameroon in the compensation of people on the proposed dam Memve'ele. With denunciations of the people whose rights, the investigations on the ground inform that the state has suffered financial loss of about FCFA 1,792,399,619 representing 64% of total compensation.
The inability of the structures in question to justify the amounts raised by the Conac, irregularities related to the misuse of these funds concern the undue payment of salaries of some staff, expenses unrelated project, abusive spending electricity consumption, unrealized procurement for over 3 billion francs, compensation of some people not on the states of expertise, irregular payment of bonuses to the members of the steering Committee, that as many elements that enhance the relevance of the document of 248 pages.
In perspective, the Conac recommends that it be "officially found late Nsam project since 2012 and that each party can take to ensure its legal and regulatory obligations, its own funds," an end to the "out of the right of way of petroleum products," the sum of 2.859 billion F, overpaid under Vat is redistributed to victims of the disaster.
In addition, each of the identified members of various committees and cells will be forced to repay the sums received in this context worth $ 325, 6 million F and that the Special Criminal Court is seized for irregularities in the management Nsam the project. The 2015 report of the Conac will be published by the end of this year, 2016.
Follow us on Twitter - @akatechsolution / @smartdevicess
Leave a Comment
Let Millions of People know about your Product(s) / Service(s)
Target a Specific Audience on different News Categories
"Making the simple complicated is commonplace; making the complicated simple, awesomely simple, that's creativity"
- Charles Mingus