FAR NORTH CAMEROON: AT LEAST 28 DEAD IN DOUBLE SUICIDE BOMBING.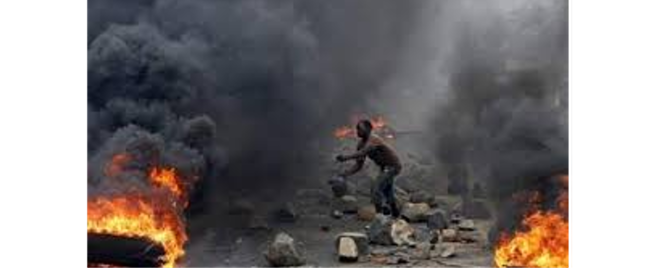 The tragedy in the town of Djamkana the evening of Wednesday, June 29, 2016 also injured many innocent people.
For now, no precise information on the identity of the suicide bombers, the circumstances of the tragedy and the scene of two attacks occurred at the turn of the fast of Ramadan. But the Cameroonian security services attribute the attacks to terrorist sect Boko Haram, present in the region of the Far North Cameroon since 2013.
Since July 2015, Cameroon has lost more than 100 people in similar attacks in this part of the country bound by a long border of over 400 kilometres in Nigeria. Indeed, the last attack that hit the Far North region dates back to February 19, causing 24 dead and 112 wounded.
In the field of war, the Cameroonian defence forces do not let their guard down, even as the enemy gives the impression of being weakened, the attacks become less and less reduced.
Follow us on Twitter - @akatechsolution / @smartdevicess
Leave a Comment
Let Millions of People know about your Product(s) / Service(s)
Target a Specific Audience on different News Categories
"Making the simple complicated is commonplace; making the complicated simple, awesomely simple, that's creativity"
- Charles Mingus