COMANECI: 'BILES NOT YET THE GREATEST OF ALL TIME'.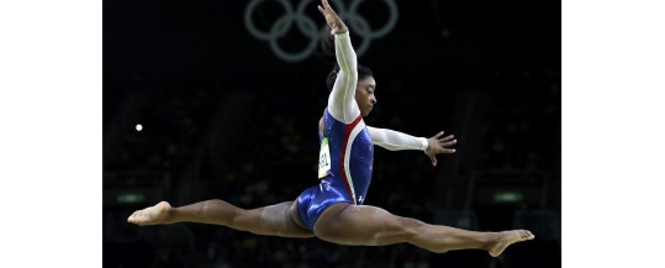 Simone Biles has taken the Rio Olympics by storm, awing her competition and winning two gold medals, including the women's individual all-around. So domineering have the 19-year-old's performances been that many, including her coaches Marta and Bela Karolyi, are already proclaiming her the greatest of all time.
But although no one doubts Biles' awe-inspiring talent, not everyone is quite ready to proclaim her as the GOAT.
Gymnastics icon Nadia Comaneci, for one, has put the brakes on anointing Biles as the greatest gymnast to have ever lived.
"I'm an amazing fan and she's an unbelievable Olympic champion, but time will tell if she will become the greatest of all time as it's too early to say that," said Comaneci to Reuters.
Nadia Comaneci and Bernie Ecclestone attend the Opening Ceremony of the Rio 2016 Olympic Games at Maracana Stadium. (Getty)
Comaneci became the first gymnast ever to be awarded a perfect 10 at the 1976 Summer Games.
She was also coached by the Karolyis and for many, remains the greatest icon of the sport. And while the perfect 10 has since been abolished from gymnastics, Comaneci feels Biles' performances in Rio would warrant one.
"She gets a 10 from me on the floor. Under the old system she would probably have got a 10," said the 54-year-old who was recently on-hand for the Opening Ceremony in Rio. "I don't think there will be another gymnast for a long time to come and do Simone's difficulty on the floor."
But in Comaneci's opinion, for Biles to truly cement her status as the greatest of all time would require that she sustain her current level of excellence through another four-year Olympic cycle and win back-to-back all-around titles.
Only two female gymnasts have ever accomplished such a feat, Russian Larisa Latynina (1956-1960) and Czech Vera Caslavska (1964-1968).
However, Comaneci does believe that Biles' male counterpart Kohei Uchimara of Japan, who won back-to-back all around gold in 2012 and 2016 is "the greatest of all time," in terms of men's gymnastics.
With Biles on-track to win more gold in Rio and at 19, still young enough to compete in Tokyo in four years, there's still plenty of time for the American teenager to cement her status as the greatest, even by Comaneci's strict criteria.
And the Romanian-born gymnastics icon seems to have little doubt that Biles has the talent to do so.
"What she did was so much more difficult than what anyone else did. Floor is the event where she undeniably marks her superiority," said Comaneci.
"She is so unique that she can beat everybody by two points."
So while much of the world already views Biles as the GOAT it seems only a matter of time before she pleases even her toughest critics.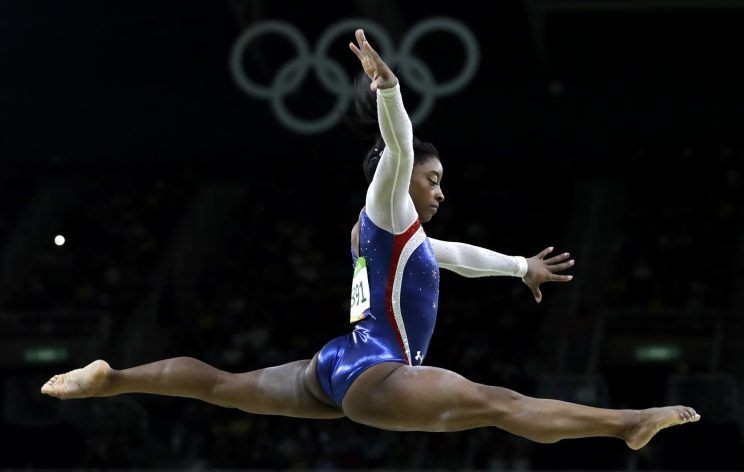 Simone Biles performs on the balance beam during the gymnastics women's all-around final. (AP)
Follow us on Twitter - @akatechsolution / @smartdevicess
Leave a Comment
Let Millions of People know about your Product(s) / Service(s)
Target a Specific Audience on different News Categories
"Making the simple complicated is commonplace; making the complicated simple, awesomely simple, that's creativity"
- Charles Mingus