10 BEST SMARTPHONES DURING 2015 HOLIDAY SEASON.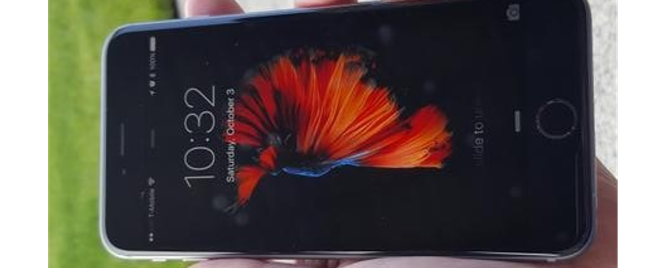 We are sorry for the fact that there are no pictures in this new article concerning the topic or sub topics.
We've spent time with most of the latest and greatest smartphones with the others having been revealed in all their glory.
Find out which ones Matthew Miller thinks are the best.
We've seen a recent rash of smartphone announcements and while we still wait for a couple phones to become available, it looks like we know all the phones that are coming in 2015.
In this current top 10 list, there are only two phones that I haven't tried yet because they haven't been released and lots of money have being spent on others.
My litmus test for picking the top phone in these lists is figuring out which single phone I would own if I could only have one--I'm thankful I don't have to make that choice. The Android world has radically change we approach the holiday season. You can find excellent phones in the $400 price range and now that all carriers are moving to non-subsidized purchase options the full (real) price is finally starting to matter to folks.
There are so many great phones that I could honestly could go with any of the top five as my daily driver and be perfectly happy.
Ranking these top 10 is subjective and is based on my personal experiences and understanding of the phones. You may end up with the same top ten that I have, but I doubt too many will have the exact same order. If you have another contender for the top ten I would love to hear which phone and why in the comments.
Below are the classification starting from bottom to top.
10. MOTO X PURE EDITION
Another device that had specifications lower than hoped was the 2013 Moto X. It turns out that device was beloved by many because of its solid performance and compelling small form factor. I still own my custom blue and orange version and honestly haven't found another phone that fits so well into my front pocket.
The newest version of the Moto X still provides a custom Moto Maker option, but is a big phone like all the others. The Moto X Pure Edition launched just before the release of Android 6.0 Marshmallow and is still powered by Android 5.1.1 Lollipop. You can pick one up from $399.99 (16GB internal storage) to $524.99 (64GB with leather or wood back), depending on the capacity and customization options you select.
I'm a bit disappointed that this newest Moto X doesn't come with a fingerprint scanner, has an average camera, and an average battery life. I think the Nexus phones are a better purchase for Android fans looking for a pure Google experience who also want to be assured of getting the latest and greatest updates when available.
9. GOOGLE'S LG NEXUS 5X
There were two Google Nexus phones launched this year and the second one has a starting price of just $379. The LG Nexus 5X is the successor to the crowd favorite Nexus 5 and offers much of what we see in the Nexus 6P.
The Nexus 5X has a smaller 5.2 inch LCD display, slightly lower processor (Snapdragon 808), smaller capacity battery, and less internal storage.
The Nexus 5X is very light with the glass front and plastic back. I love the feel of the matte finish plastic back and think the Nexus 5X feels great in the hand while offering a more pocketable form factor than the Nexus 6P.
The camera is the same as the Nexus 6P with a couple minor software differences. The Nexus 5X has a cool rear fingerprint scanner, Android Marshmallow and the promise of first updates, and more. The higher end model includes 32GB of internal storage and is priced at $429.
8. BLACKBERRY PRIV
Despite the power of BlackBerry Hub and BB10, BlackBerry hasn't been that successful over the last couple of years. This year, BlackBerry is testing the Android waters with the BlackBerry Priv.
The leaked pre-order page revealed a launch price of $749 in the US, which will severely limit the appeal of this new smartphone. However, it is unique and offers one of the last remaining hardware QWERTY keyboards in a cool arrangement.
The BlackBerry Priv is an Android smartphone with a 5.43 inch display that slides up to reveal a portrait-oriented QWERTY keyboard. I've moved beyond using a physical keyboard on my phone, as have most people, so I'm not sure there is a need for such a function. However, the design doesn't look to compromise thickness to accommodate the keyboard.
The BlackBerry Priv has high end specifications that include a Snapdragon 808 processor, 3GB of RAM, 32GB of internal storage and microSD card slot, 18 megapixel camera, rapid and wireless charging support, massive 3,410 mAh battery, and more.
7. HTC ONE A9
HTC One devices have been known for aluminum unibody construction, front-facing Boom Sound stereo speakers, HTC Sense interface, curved backs to fit the palm of your hand, and cameras with mixed performance. In the past, these HTC One products launched at $650 or more. The new HTC One A9 is a radical departure from the HTC One line with a low launch price of $399.99, mid-level processor, small battery, flat back, rounded edges, front-facing fingerprint scanner, and more. It looks a lot like an iPhone 6, but that's really not a bad thing.
The HTC One A9 feels fantastic in your hand and with a 5 inch display it is one of the most pocketable phones available today. The Snapdragon 617 processor keeps things running smoothly, the battery life is solid, Android Marshmallow is great, the fingerprint scanner is quite and reliable, and the camera is the best we have ever seen from HTC.
There's a lot to like in this small smartphone and the price is low enough to make it easy to try. I purchased my own Deep Garnet HTC One A9 and look forward to trying out the US-compatible model soon.
If you like the look and feel of the iPhone 6 or 6s, but want Android Marshmallow inside, then I would seriously consider the HTC One A9 and save yourself a couple hundred dollars too. Don't forget you get free Uh Oh protection with one free replacement, no deductible, with a purchase of the HTC One A9.
6. MICROSOFT LUMIA 950/950XL
Microsoft announced the Lumia 950 and 950XL last month with both devices launching sometime in the next month. The Lumia 950 will be the first Microsoft smartphone launching with Windows 10 Mobile. Unfortunately, AT&T is the only US carrier that is going to carry the phone while consumers can purchase either model via the Microsoft website for $549 and $649.
The Lumia 950/950 XL are both loaded up with the highest end specifications, including a Qualcomm Snapdragon 808 and 810 processor, 5.7 inch 2560x1440 AMOLED display, 20 megapixel Zeiss optics camera, 3340 mAh removable battery, microSD card slot, USB Type-C fast charging, and more.
One of the most interesting features of the Lumia 950 is the support for Microsoft Continuum. Continuum allows you to connect the Lumia 950 to the Microsoft Display Dock.
You can also connect a monitor, keyboard, and mouse to this hub and use your Lumia 950 as the heart of a mobile PC. I'm not sure if this is something that anyone is really seeking so it will be interesting to see if Continuum with Windows Mobile is widely adopted.
5. LG G4
I've been rocking a T-Mobile LG G4 since the beginning of May and posted my review (rating of 9.6) later that month. Several months later, and before the launch of the new Nexus phones, the LG G4 remained one of the top Android smartphones and offers some unique features no longer found on most smartphones today.
The LG G4 has one of the best cameras available on a smartphone, has a removable user-replaceable battery, and includes a microSD expansion card slot. It supports rapid charging and with a simple $10 mod to the back cover, did I mention it comes in leather? You can even get Qi wireless charging support.
You can now pick up the LG G4 on T-Mobile for just $480 and when you compare that to the mid-range sub-$450 pricing of brand new phones it's tough not to choose the more powerful LG G4. The Android 6.0 Marshmallow update is starting to roll out for the LG G4, which is exciting when you consider that Marshmallow lets you extend the internal storage capacity to the microSD card so that all of your installed storage appears and functions the same as internal storage.
You will find a Snapdragon 808 1.8 GHz 64-bit processor, 3GB RAM, 16 megapixel camera with f/1.8 aperture and OIS, front facing 8 megapixel camera, removable 3,000 mAh battery, Quick Charge 2.0 technology, and support for up to 2TB microSD cards.
4. SAMSUNG GALAXY S6/S6 EDGE/S6 EDGE+.
Samsung revealed the Galaxy S6 and S6 Edge at MWC early this year. I purchased the Galaxy S6 Edge, see my full review, but ended up returning it to T-Mobile at the last possible minute due to battery life that did not meet my needs.
The Samsung Galaxy S6 and S6 Edge are powered by a Samsung Exynos octa-core processor, 3GB of RAM, 32GB/64GB/128GB internal storage, 16 megapixel camera, 5.1 inch Super AMOLED 2560 x 1440 pixel display, integrated wireless charging, and more. Note that the removable battery, waterproof design, and microSD memory card expansion are all now gone from this successor to the Galaxy S5.
The S6 Edge+ is really just a slightly larger S6 Edge with a 5.7 inch display in lieu of a 5.1 inch panel. The S6 Edge+ also has 4GB of RAM instead of 3GB. The camera is stunning and the design is excellent. The Galaxy S6 line is priced from $580 to $860 with capacities ranging from 32GB to 128GB.
3. GOOGLE'S HUAWEI NEXUS 6P
Google releases a Nexus device each year, but this year we saw two new Nexus phones. The Nexus 6P is a fantastic device that is brought to use from Huawei. This is the first time Google worked with Huawei on a Nexus and it's also the most premium Nexus device ever.
In addition to high end specifications and a reasonable price, you can use the Nexus 6P with Google Fi wireless service.
The Nexus 6P is the first Android 6.0 Marshmallow smartphone to launch and includes the new fingerprint scanner technology, USB Type-C port, and Now On Tap capability.
The Nexus 6P is priced at $499, $549, and $649 for 32GB, 64GB, and 128GB internal storage capacity. This is $200 to $300 less than Samsung and Apple flagship smartphones.
2. SAMSUNG GALAXY NOTE 5
It's been a couple of years since I owned a Galaxy Note, but after falling in love with the radical design changes in the Galaxy S6 Edge I knew I had to buy the Note 5.
I returned my Galaxy S6 Edge because it didn't meet my battery needs so I was thrilled to see the Note 5 with the curved back (much better design than a curved front), new S Pen technology, best smartphone display ever, and more.
The S Pen has always been a focus of the Note line, but in the past I only used it occasionally. With the Note 5, I use the S Pen every day my SIM card is in it. The ability to add notes to the display when the display is off is key to this change in my usage patterns.
As you can see in my full review (9.7 rating) the Note 5 has the highest specifications of any smartphone currently available. Rocking a Samsung Exynos octa-core processor, 4GB of the fastest RAM, 5.7 inch 2560x1440 pixels display, 16 megapixel camera, 3000 mAh battery, and more make it a device to seriously consider. Samsung Pay is also better than Android Pay and Apple Pay thanks to its use of magnetic secure transmission (MST) technology. The Galaxy Note 5 is priced at $700 for the 32GB model and $780 for the 64GB model.
1. APPLE IPHONE 6S PLUS/6S
I'm sure I'll feel the heat by making this top pick, but after a month with the Apple iPhone 6s Plus it is the one device that I keep going back to despite all the other greats I have been testing.
Based purely on the best hardware, the Samsung Galaxy Note 5 beats the iPhone 6s Plus. However, Apple has some kind of magic in the 6s Plus with a battery that beats the Note 5 by a couple hours in my daily usage experiences.
While the Note 5 has the S Pen, the iPhone 6s Plus has more new impressive features that have me excited about using it every day.
3D Touch, Touch ID, Hey Siri, the improved camera, the awesome front-facing camera flash technique, Proactive, and more all make the iPhone 6s Plus a phone that really isn't missing anything.
Apple not only has the most apps, it has the most apps with the best user experiences. The iPhone 6s Plus isn't perfect, but it's as close as you can get.
The iPhone 6s Plus is a big phone and it remains the most expensive smartphone available, priced from $749 to $949. You can save $100 and pick up the smaller iPhone 6s, but you lose out on optical image stabilization and have shorter battery life.
Sony recently released the Sony Xperia Z5 (three total variations) and it looks to be an excellent phone. However, this list is based on my experiences with the US market and Sony has little interest in this part of the world so I am not including phones that are hard to get.
I also did not include the OnePlus 2 since you need an invite and availability is limited. It also isn't even a 2015 flagship killer even though the company advertises it as a 2016 flagship killer.
There are also now a host of smartphones priced in the sub-$450 range that are quite appealing. They are very good for the price, but did not quite make the cut here in this list because there are so many amazing phones available today.
Follow us on Twitter - @akatechsolution / @smartdevicess
Leave a Comment
Let Millions of People know about your Product(s) / Service(s)
Target a Specific Audience on different News Categories
"Making the simple complicated is commonplace; making the complicated simple, awesomely simple, that's creativity"
- Charles Mingus