IPHONE 6S & 6S PLUS REVEIW.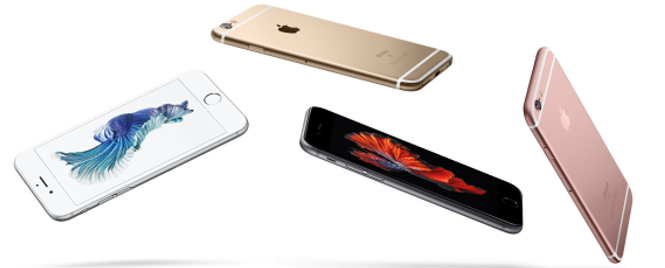 Source: www.apple.com, and others.
For IPhone 6S and 6S Plus the only thing that changes is everything.
IPhone 6S and 6S Plus.
The IPhone 6S and 6S Plus were release on September 2015. Both phones are almost similar in every aspect but the vary greatly in size so we will be talking much about the IPhone 6S Plus.
IPhone 6S Plus Intro.
The iPhone 6S Plus is Apple's second phablet, and like last year's model it's properly big.
The 5.5-inch screen is the biggest you can get on an iPhone and a massive step up if you're used to an iPhone 5S. It takes some getting used to it. Usually 'S' models of the iPhone tend to have a few small additions over the previous phone. This year, though, Apple has made some serious improvements to the iPhone 6S Plus that make it more interesting compared to what we've become accustomed to.
The 4S and 5S introduced useful additions, the first with Siri and the second with Touch ID. A few other performance improvements were thrown in for good measure. These were good phones, but they didn't particularly excite the imagination.
Spend a little time with it, though, and you quickly realise that the iPhone 6S Plus comes with significant improvements in all the areas you'd expect and some you wouldn't. So aside from a boost in performance, plus a better camera and build quality, we've also been treated to a potentially ground-breaking innovation – 3D Touch.
IPhone 6S Plus - Design - A breakthrough design pushed even further.
Innovation isn't always obvious to the eye, but look a little closer at iPhone 6s and you'll find it's been fundamentally improved. The enclosure is made from a new alloy of 7000 Series aluminum — the same grade used in the aerospace industry. The cover glass is the strongest, most durable glass used in any smartphone. And a new rose gold finish joins space gray, silver, and gold.
The dimensions of an iPhone 6S Plus is 158.2 x 77.9 x 7.3 mm, 192g, Nano-SIM, and has a net body weight of about 192g (6.77oz).
While the size of an iPhone 6S is 138.3 x 67.1 x 7.1mm (5.44 x 2.64 x 0.28in) and a net weight of about 143g (5.04 oz) with a Nano-Sim
The 6S Plus is also heavy, 20g more so than the iPhone 6 Plus before it. The extra weight is due to the new Taptic Engine used with 3D Touch – and it isn't necessarily a bad thing. I like weighty phones – they feel more substantial; others might find it a little too cumbersome, however.
This is a very well-made phone. Every part of it fits together beautifully, and Apple has ensured that there will be no more "bendy iPhone" complaints by using a new, much tougher aluminium for the body.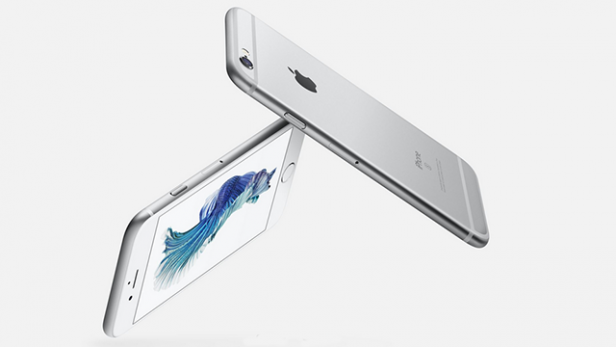 The lightly textured and slim handset is grippy, and surprisingly comfortable to hold for such a big phone. There are no awkward edges; just smooth, flowing curves that fit nicely in your palm.
IPhone 6S Plus - 3D Touch and Screen display.
The iPhone 6S has a Retina HD display of 4.7-inch with 3D Touch while the 6S Plus has a Retina display of 5.5-inch 3D Touch.
The iPhone 6S Plus has a 1,920 x 1,080 pixels, 5.5-inch LCD IPS screen with Ion-X toughened glass. The 6S Plus uses the same display as last year's phone, and very good it is too. The Full HD 5.5in screen is both bright and well balanced, with colours looking natural and contrast levels solid for an LCD as you can see below.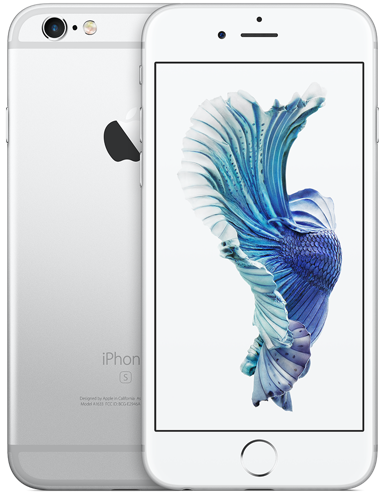 Even though the iPhone 6S Plus doesn't have the best screen, it remains great. Besides, we are increasingly seeing diminishing returns on phones display improvements.
However about the 3D Touch Apple's latest innovation, even though it's currently limited to a handful of features. Let's get started with what it is and what it can do..
The original iPhone was the first to feature a multi-touch screen and it revolutionised the way we interact with our phones. Pinching, zooming and swiping were all made possible, and it was one of the most intuitive interfaces ever – even toddlers could use it. 3D Touch takes it to the next level, bringing a whole new experience to the iPhone 6S and 6S Plus by cutting out swathes of extra presses. It gets you where you want to be in iOS 9 far more quickly.
3D Touch brings three levels of pressure sensitivity to the iPhone 6S Plus user interface, so if you press harder on the screen more options appear. At first the experience is a little odd. We are used to lightly touching a smartphone screen, so applying significant pressure feels wrong. Give it a day or two, though, and you'll wonder how you ever lived without it. It works by using a pressure-sensitive display with a stronger, and more refined, Taptic Engine – the feature that makes your phone vibrate.
At the moment, 3D Touch is mostly limited to Apple apps. Touch the Camera app icon from the homescreen and, as you'd expect, the app opens. Press a little harder on the icon, though, and a host of new options appear. Want to go straight to the selfie mode? Or what about shooting slo-mo right away? They all spring to life with a heavier touch.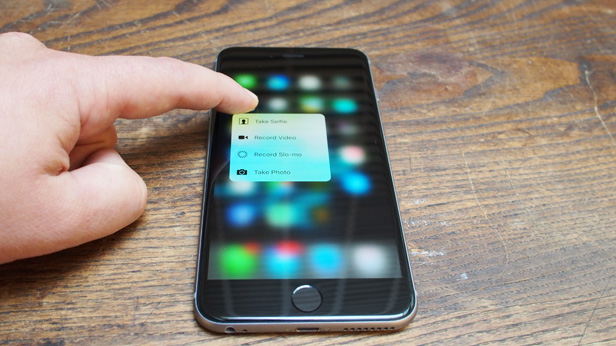 The Clock app lets you immediately create a new alarm or start the stopwatch, while the Maps app provides a quick setting to get you home, mark your location (so you don't forget where you've parked) or send your location to a mate. Hard press the spacebar when writing an email and the keyboard transforms to a touchpad, so you can easily move the cursor to a specific part of the message to sort out a typo. It all sounds simple, and it is, but it's also a huge step forward in how you interact with apps. It's a bit like having a right mouse button at your fingertips and it opens up a host of new possibilities. Few third-party apps support 3D Touch at the moment, but don't let that concern you. App developers now have access to 3D Touch, so you can expect a whole host of new features to soon appear on all your favourites. There are a few that have taken advantage of the new feature already, and one of the best examples is the futuristic racer AG Drive.
Touch ID Advanced security. Right at your fingertip. Using a highly advanced fingerprint sensor that's now faster and better than ever, Touch ID makes unlocking your phone easy and secure. And it lets you use Apple Pay at over a million stores and within participating apps. Apple Pay has been around in the US for more than a year now, but was only recently introduced to the UK and so isn't yet supported by all the banks. For example, holders of a Barclays bank account can't yet use Apple Pay, as you can see below.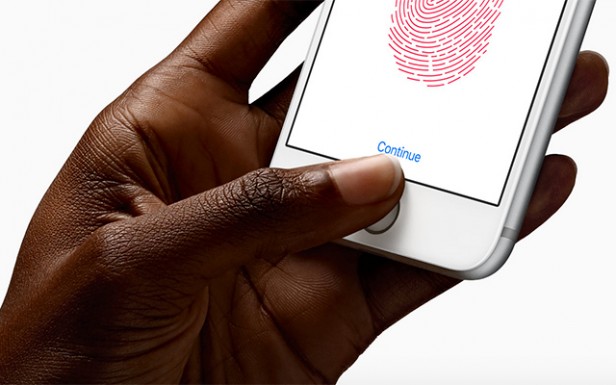 This makes your phone far more secure than relying on a simple PIN – in fact, iOS 9 now strongly recommends you use a six-digit PIN instead of the four-digit one iPhone users will be more accustomed to.
Fingerprint scanners are by no means unique to the iPhone any more, but they're still a great feature, making it super-easy to keep your phone secure without making unlocking a regular drudgery. Touch ID on the iPhone 6S Plus is better than ever, thanks to the improved processor. It unlocks the phone almost twice as fast as before, giving you access to all your mobile tools even more quickly. The final iPhone 6S Plus feature worth expanding on is something we've mentioned already, the new Taptic Engine. You'll have experienced phones vibrating when on silent before and the Taptic Engine on the iPhone 6S Plus performs a similar function, but it's as close to those as a hamburger is to a fillet steak.
It brings a more nuanced experience to the vibrations that help you better understand what's going on. A phone call has a different feel to a text message, for example. It also ties into 3D Touch. Use 3D Touch on an icon that supports it and a short buzz lets you know it's been activated. Try it on one that doesn't support 3D Touch and you get the vibration equivalent of a head shake.
.
IPhone 6S Plus Cameras.
12-megapixel rear, optical image stabilisation (OIS), true-tone flash, deep-trench technology, focus pixels, Live Photos, 4K video, 5-megapixel front-facing camera, front-screen flash 3D Touch may be the new headline feature of the 6S Plus, but both cameras have also been improved. The rear camera has been increased from 8 to 12 megapixels, bringing it closer in line to its Android competition.
As we all know, megapixels alone don't make a good camera – the size of the sensor and pixels, autofocus, colour isolation and lens aperture and quality all play a big part, as does the image signal processor on the new A9 chip. The pictures below were take using the iphone 6S Plus.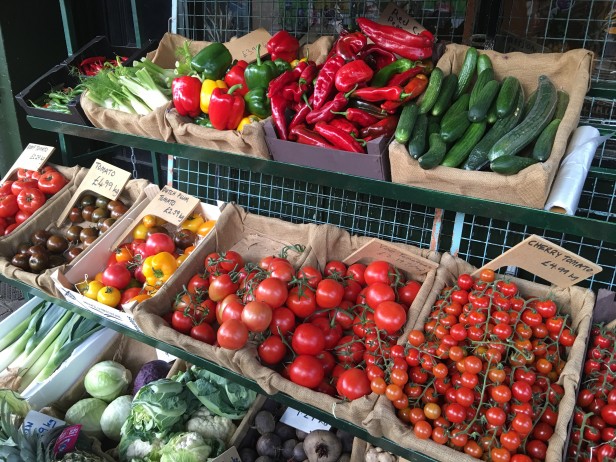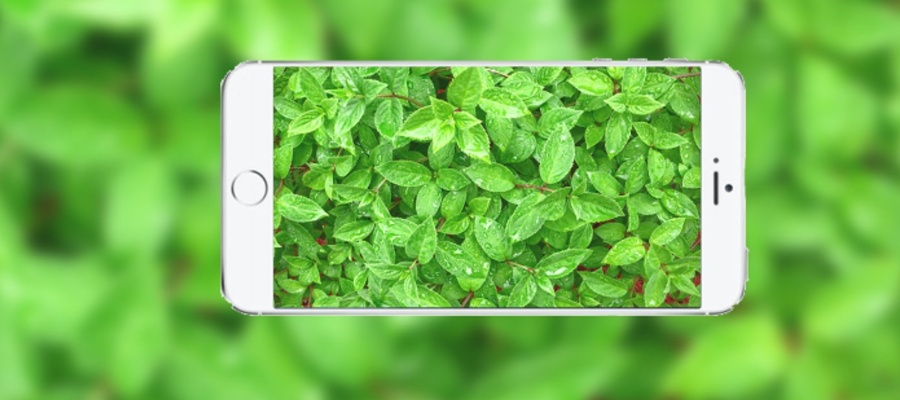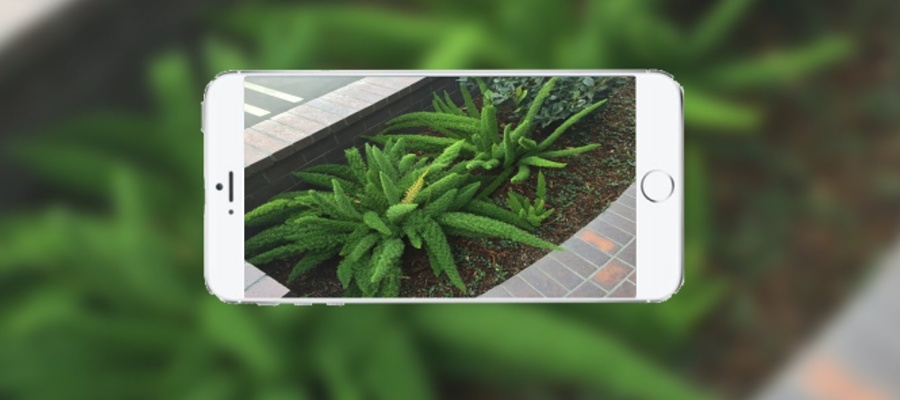 Apple has added a special new photo feature called Live Photos. A new way to relive your favorite memories. It captures the moments just before and after your picture and sets it in motion with just the press of a finger.
While not as revolutionary as 3D Touch, it does add a vibrancy and motion to photos that helps bring them to life. The effect reminds me of the living paintings in the Harry Potter films. There's something slightly ethereal about the low frames per second and ghosting that Live Photos add to motion.
The iPhone 6S Plus can now shoot video in 4K – that's four times as many pixels as you used to get. You need to access this setting via the Settings app, rather than the Camera app, which makes it a little buried. You'll also need a 4K TV or monitor to view the videos in their full resolution. The iPhone 6S Plus still has only a 1080p screen, unlike the Sony Xperia Z5 Premium's 5.5in 4K panel.
IPhone 6S Plus Performance, Features and I.O.S. 9
IOS means IPhone Operating System. One of the best of operating system now in the world and thus fight against fraud or piracy every day.
iPhone 6s is powered by the custom-designed 64-bit A9 chip (The most advanced chip ever in a smartphone) with dual-core 1.84GHz CPU and PowerVR GT7600 six-core GPU (Graphics Processing Unit), 2GB of RAM. It delivers performance once found only in desktop computers. You'll experience up to 70 percent faster CPU performance, and up to 90 percent faster GPU performance for all your favorite graphics-intensive games and apps.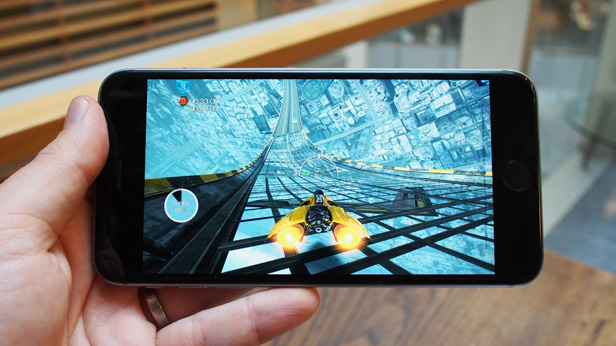 While other smartphones come with four, six or even eight CPU cores, the iPhone 6S Plus manages to deliver such performance with only two. How can it perform better than those other phones that sound so impressive on paper? It's because many smartphone apps use only one or two cores at a time. This means that having fewer but more powerful cores is often of greater benefit than having a bag-load of cores that aren't quite as fast.
IOS 9 - An experience unlike any other. On a phone unlike any other. iOS 9 is the most advanced, intelligent, and secure mobile operating system in the world. Powerful new built-in apps, advanced features in Siri, and enhancements throughout the system make it smarter and more essential than ever. Deep integration with Apple hardware makes everything work together beautifully. And the App Store is full of incredible apps that have been tailored to take advantage of what iPhone is capable of.
IPhone 6S and 6S plus are operating with iOS 9 upgradable to iOS 9.3 (you can download it from Apple store for free), easy to use yet capable of so much, iOS 9 was engineered to work hand in hand with the advanced technologies built into iPhone.
IPhone 6S Plus - Call and quality and Speakers.
The iPhone 6S Plus has a loud and clear ear speaker with noise-cancelling microphones to ensure clarity at both ends of the line. The speakers are solid: you'll happily be able to watch a bit of Netflix or catch-up TV using them. The issue is is their location. Mounted at the bottom of the phone, it's all too easy to muffle them with your palm when holding the handset in landscape mode.
IPhone 6S plus Wi Fi.
IPhone 6S plus has a Wireless Faster LTE with a Faster Wi Fi which helps you operate faster when using it.
iPhone 6s features LTE Advanced with speeds up to twice as fast as the previous generation. It supports more LTE bands than any other smartphone. And when you're connected to Wi-Fi, iPhone 6s lets you do things like browse the web and download apps at speeds up to twice as fast, too.
IPhone 6S plus storage.
Apple iPhone 6S Plus has a bigger storage space than some of its' previos iPhones. There are iPhone 6S plus for 16GB, 64GB and 128GB and doesn't take any SD card.
Apple's accessories go together with iPhone so well because they're designed together. Natural leather and vibrant silicone cases provide stylish protection. And new Lightning Docks in four color-matched metallic finishes allow for easy charging.
If you're interested in getting a top end iPhone, but are nervous about the iPhone 6S Plus' huge dimensions, you should check out Apple's iPhone SE. The iPhone SE is the spiritual successor to Apple's small hand friendly iPhone 5S. The handset features a similar hard-edged, metal design and equivalently sized 4-inch screen to its predecessor. Under the hood though it features completely revamped hardware. The iPhone SE features a similar 12-megapixel iSight camera as the iPhone 6S Plus and runs using the same powerhouse A9 chip. The iPhone 6S performance and camera were two of its biggest selling points and we have high hopes the iPhone SE will match it on both fronts. The only downside to the iPhone SE is its lack of Apple 3D Touch technology and basic 16GB of internal space. Apple will let users upgrade the iPhone SE to have 64GB of space.
Below are some pictures of the iPhone SE taking from GSMarena.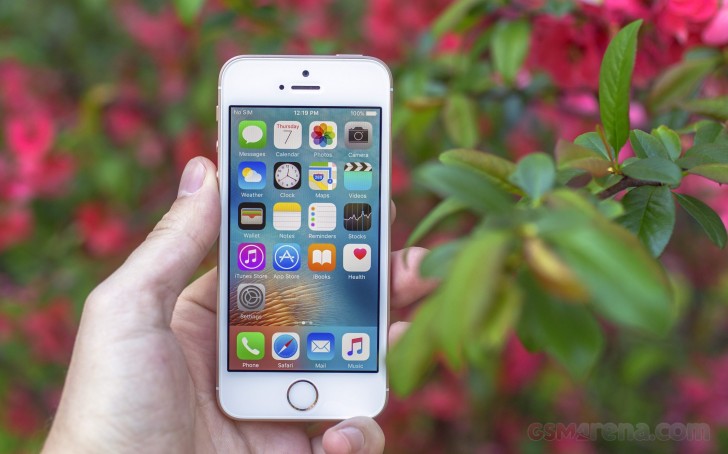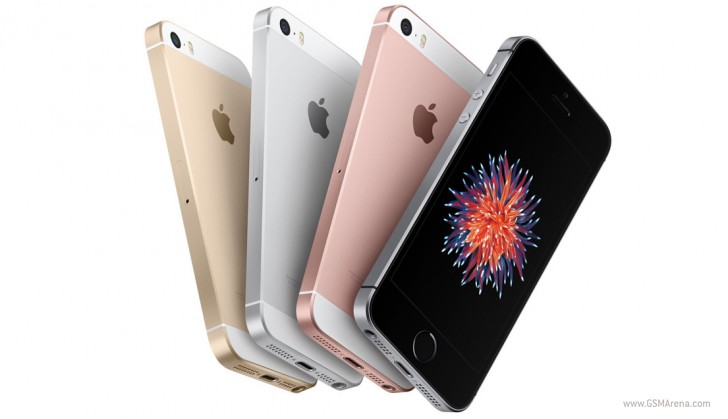 If you haven't used iOS before then iOS 9 is as good a place to start as any.
Now available on Akatech store.
Leave a Comment
Let Millions of People know about your Product(s) / Service(s)
Target a Specific Audience on different News Categories
"Making the simple complicated is commonplace; making the complicated simple, awesomely simple, that's creativity"
- Charles Mingus