SAMSUNG GALAXY C7 AND C5 RUMORS.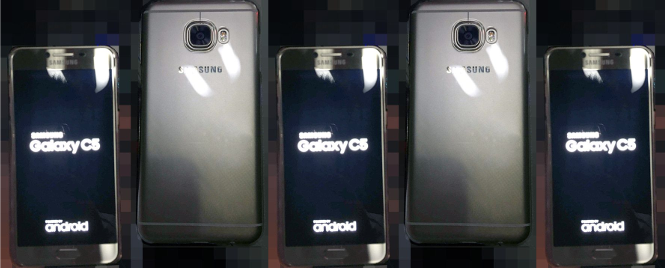 Samsung's never one to settle on selling a couple of phones, when it could pile dozens of them up on store shelves.
The Galaxy S7 and S7 Edge have reportedly been successful, and rumors are gathering the latest flagships may be joined by revamped mid-range devices, which replace the S with a C in the model names. Here's what we think we know about Samsung's C-series smartphones so far.
Metal body phones
The Galaxy C-series phones are potentially going to replace Samsung's A-series hardware, and as such, may mix metal and glass to give a premium finish. SamMobile China's exclusive on the C Series revealed that the phones may have thin profiles and an all-metal design.
In fact, a new leak from French site NoWhereElse highlights this new metal body design, showing that the device seems to take some design cues from HTC's One series of phones, as well as from the more recent iPhone 6. In the leak we can see a fairly large camera module, as well as a dual-tone flash for that camera. This leak also seemingly confirms the benchmark leaks we've already seen, as it has the same "SM-C5000" model number.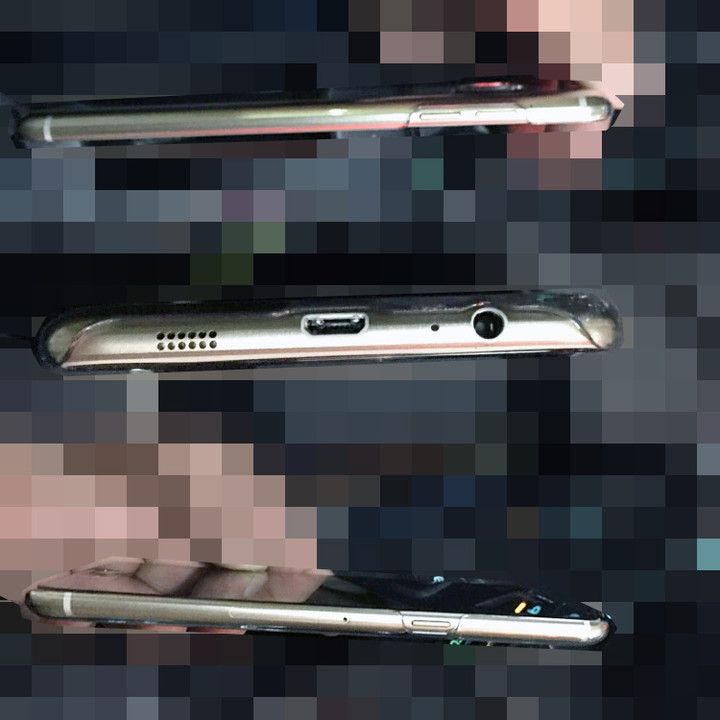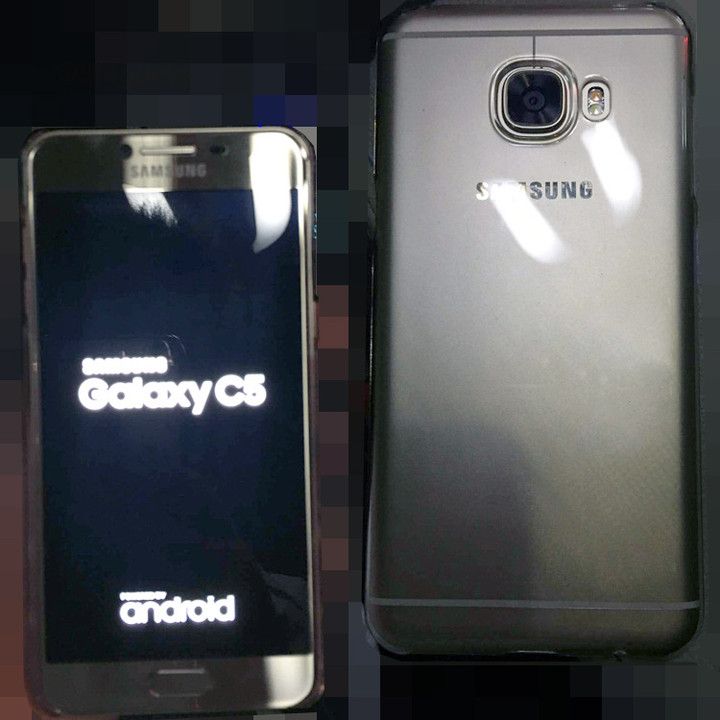 samsung-galaxy-c5More
Galaxy C7
If the rumors prove accurate, the Galaxy C7 will be surprisingly powerful for a mid-range device, and come with specifications that wouldn't look out of place on the very best smartphones from last year.
A leaked benchmark test shows the phone with a 2,0GHz Snapdragon 625 octa-core processor, a chip only made official by Qualcomm back in February, which uses the same 14nm build process as the Snapdragon 820.
This makes it more energy efficient, up to 30 percent over previous models like the Snapdragon 617, plus it's expected to be joined by 4GB of RAM, and 32GB of storage space.
The screen is estimated to measure 5.5-inches and have a 1920 x 1080 pixel resolution. The benchmark results also showed a 16-megapixel rear camera and an 8-megapixel front camera onboard.
Galaxy C5
A few days before the Galaxy C7 was possibly given its benchmark test, rumors of a Galaxy C5 phone were published by SamMobile, stating it would have a 5.2-inch screen with an unknown display resolution. A benchmark test for this phone was apparently carried out while it was using a Snapdragon 617 chip, again with 4GB of RAM.
Release date
The SamMobile China report also says the Galaxy C-series will be introduced in China during May, and gives the impression they won't make an international debut, at least not straight away.
However, if they are to replace the Galaxy A phones, then we'd expect a wider launch in the near future. We'll keep you updated with news and rumors on the Galaxy C5, Galaxy C7, and any other C-series phones here.
Follow us on Twitter - @akatechsolution
Leave a Comment
Let Millions of People know about your Product(s) / Service(s)
Target a Specific Audience on different News Categories
"Making the simple complicated is commonplace; making the complicated simple, awesomely simple, that's creativity"
- Charles Mingus