15 BEST LAPTOPS YOU CAN BUY.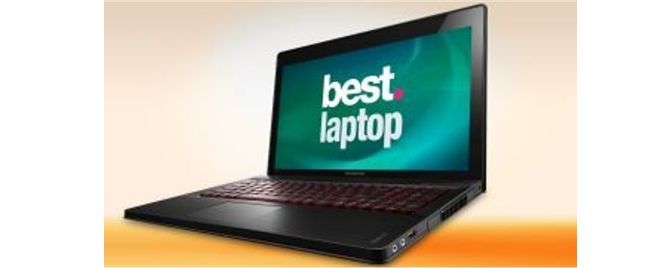 We are sorry for the fact that there are no pictures in this new article concerning the topic.
Below are the best notebooks for your everyday needs.
Once thought to be replaced by tablets, the extinction of laptops is no longer a concern. Thanks in part to the debut of Windows 10, Nvidia's Pascal graphics cards and fresh new Skylake processors have also played a part in the foldable computer's continued success.
Between gaming laptops that hook up to liquid-coolers, thin and light Ultrabooks and incredibly affordable Chromebooks, laptops are more plentiful and diverse than ever. Heck, some manufacturers like Razer are combining thin-and-light form factors with heavy duty video capabilities.
With ample variety to choose from, finding a laptop that suits your needs can be a puzzling decision. Those who crave fast boot-up times on a lightweight, portable machine might drool over an Ultrabook. Serious gamers, on the other hand, will gravitate towards gaming laptops tailoring to their processing and graphical needs. Meanwhile, those after flexibility might fancy a convertible laptop-tablet hybrid.
1. Dell XPS 13
Dell's latest Ultrabook is a masterpiece ahead of the curve.
CPU: Intel Core i5 – i7 | Graphics: Intel HD Graphics 520 – Intel Iris Graphics 540 | RAM: 4GB – 8GB | Screen: 13.3-inch FH (1,920 x 1,080) – QHD+ (3,200 x 1,800) | Storage: 128GB – 256GB SSD
Gorgeous bezel-less display
Lightweight, compact frame
Off-center webcam
Small frame limits battery life
The Dell XPS 13 is, bar none, the best laptop you can buy today. It features a revolutionary design that's astonishingly thin and light. Fitting a 13.3-inch screen into an 11-inch frame is no small feat; however, Dell has pulled off a miracle creating a nearly borderless Infinity display. It's a powerful and long lasting machine even by today's Ultrabook standards.
The XPS 13 comes outfitted with Intel's latest Skylake processors plus lighting, quick storage and memory, all while coming in at a very affordable starting price. For these reasons, it easily takes the top slot as the best Ultrabook, the best Windows laptop and the best overall laptop.
2. Asus ZenBook UX305
Better than the MacBook and at a fraction of the price.
CPU: Intel Core Intel Core M3-6Y30 – M7-6Y75 | Graphics: Intel HD Graphics 515 | RAM: 8GB | Screen: 13.3-inch, FHD (1,920 x 1,080) – QHD+ (3200 x 1800) IPS display | Storage: 256GB – 512GB SSD
Incredibly thin and light
Vibrant, glare-free screen
Weak sauce graphics
Tinny speakers
If you're looking for a Windows alternative to Apple's latest rose-tinted MacBook, the Asus ZenBook UX305 might be more your speed.
Though it looks like a MacBook clone from every angle, it's actually superior in almost every way. From its purple-tinged aluminum design to its sharp display and hearty helping of built-in storage space, the UX305 puts Windows back in style, fanless design, long battery life and all. And, while the low-cost is enticing, if you're shopping for something with a bit more horsepower (not to mention an even more compact design), look no further than the Asus ZenBook 3.
3. Toshiba Chromebook 2
One of the best looking and most powerful Chromebooks.
CPU: Intel Celeron – Core i3-5015U | Graphics: Intel HD Graphics – HD Graphics 5500 | RAM: 4GB | Screen: 13.3-inch, 1,920 x 1,090 | Storage: 16GB eMMC
Gorgeous 1080p screen
Core i3 power
Annoying screen glare
A bit pricey
If a sharp screen and fast machine is what you seek, invest in a Toshiba Chromebook 2. It packs a wonderfully colorful full HD screen and an almost overly capable Intel Core i3 processor.
Though this particular model comes at a higher premium than other Chromebooks, there's the option of picking a lower-end Celeron model. Either way, this 13-inch laptop is one of the more attractive Chrome OS machines available today and it can run as fast as the overpowered Google Chromebook Pixel 2.
4. 13-inch MacBook Air
Light and faster than ever.
CPU: Intel Core i5 | Graphics: Intel HD Graphics 6000 | RAM: 8GB | Screen:13.3-inch, LED-backlit glossy display (1,440 x 900) | Storage: 128GB – 256GB SSD
Excellent battery life
Nippy storage
Dated design
Low-res display
When you're looking for something with rock solid reliability, there's always the MacBook Air. Although the latest iteration sticks to its guns with a dated design and low-resolution screen, the Air isn't showing any signs of slowing down on the performance front.
Thanks to a capable CPU, this thin and light machine can handle everything from simple web browsing to serious number crunching and even some light gaming. Sure the New MacBook is lighter and thinner, but it does not come with the Air's spread of full-sized ports nor a 13 hour battery life to last you though an entire day.
5. Samsung Notebook 9
Greatness doesn't need to break the bank.
CPU: 2.3GHz Intel Core i5-6200U | Graphics: Intel HD Graphics 520 | RAM: 8GB | Screen: 13.3-inch, FHD (1,920 x 1,080) LED anti-reflective display | Storage:256GB
Competitively priced
Nearly perfect display
Micro-sized video ports
Short battery life
The Samsung Notebook 9 may not be the flashiest title on the list, but at $949 it does offer more bang for the buck than you'll see in most laptops.
That's because unlike much of the competition now, it's an Ultrabook with a full-fledged Core i5 Skylake processor.
That alone makes it effectively more powerful than a MacBook with a better screen resolution than a MacBook Air while still retaining a lower price point. On the downside, it's the battery life that takes a hit as a result.
6. Surface Book
The ultimate Windows 10 hybrid laptop.
CPU: Intel Core i5 – i7 | Graphics: Intel HD graphics 520 – Nvidia GeForce graphics | RAM: 8GB – 16GB | Screen: 13.5-inch, 3,000 x 2,000 PixelSense Display | Storage: 128GB – 256GB PCIe3.0 SSD
Futuristic design
Seamless tablet separation
Battery life falls well below promises
Major updates are still in tow
If you're looking for a more traditional notebook, Microsoft knocked it out of the park with its first ever laptop, the Surface Book. Though it has a peculiar 3:2 aspect ratio and 13.5-inch screen that's outside of the norm for most Ultrabooks, it's one of the best designed convertible laptops ever created.
As a standalone tablet, otherwise known as the Clipboard, it's the most powerful and thinnest Windows 10 computers in the world. Then docking the screen into the keyboard base affords it even more performance by way of a discrete GPU.
7. HP Spectre
Thin, powerful and delightfully chic
CPU: Intel Core i5 – i7 | Graphics: Intel HD Graphics 520 | RAM: 8GB LPDDR3 SDRAM | Screen: 13.3-inch FHD (1,920 x 1,080) IPS UWVA WLED | Storage:256GB – 512GB SSD
Tasteful glitz and glam
Tactile keyboard
Below average battery life
Spongy trackpad
One glance at the HP Spectre, and you'd think it belongs in a mansion. What you may be surprised to discover is that not only does it boast a premium appearance, but the HP Spectre is actually more powerful than the latest MacBook and for a lower price at that.
From the beautifully designed gold hinge to the optional Intel Core i7 configuration to the trio of USB-C ports, you'll not only look like you have one of the most capable (not to mention future-proof) laptops around, but you actually will. Although it only boasts a 1080p screen , that criticism is trumped by a work of supreme industrial design.
If there were ever a such thing as a MacBook killer, it would be called the HP Spectre – front and center, folks.
8. Asus Chromebook Flip
A premium Chromebook that backflips on command.
CPU: 1.8GHz Rockchip 3288-C | Graphics: ARM Mali T624 | RAM: 2GB – 4GB |Screen: 10.1-inch, WXGA (1,280 x 800) IPS multi-touch display | Storage: 16GB – 32GB eMMC
Fully metal construction
Excessive battery life
Large screen bezels
When most people think of Chromebooks, they might expect some cheap, plastic device that's only just good enough to get them through a day of surfing the web. Asus, on the other hand, offers the fully metal Chromebook Flip that doubles as a tablet just for the heck of it.
The 10.1-inch, 2-in-1 Chromebook is an exceedingly light laptop that feels premium to the touch. Thanks its little known Rockchip processor, the Flip can outrun and outlast most other Chrome OS machines.
9. MacBook (2016)
Gorgeous, thin and light
CPU: Intel Core m3 – m5 | Graphics: Intel HD Graphics 515 | RAM: 8GB | Screen: 12-inch, 2304 x 1,440 LED-backlit IPS display | Storage: 256GB – 512GB SSD
Terrific design
Apple has updated its most attractive laptop yet with an Intel Skylake Core M processor. Still clocking in at 1.1GHz to start, the 2016 MacBook aims at those who don't need power as much as portability and pizazz.
The stylish, aluminum unibody design and the Retina display are all back, too. Aside from a 3.5mm headphone jack, the only connector port remains USB-C, though the reversible interface has gained traction since last year's debut.
If you're willing to lug cable adapters and take a performance hit in the name of stellar design, the brand new, appetizing Rose Gold finish might be just for you.
10. Lenovo Yoga 900
A thoughtfully refined 2-in-1 convertible
CPU: 2.5GHz Intel Core i7-6560U | Graphics: Intel Iris Graphics 540 | RAM: 8GB – 16GB | Screen: 13.3-inch QHD+ 3,200 x 1,800 IPS display | Storage: 512GB – 1TB SSD
Gorgeous display
Slim design
Shallow keyboard
Display drivers issues
Whereas the Lenovo Yoga Pro 3 had a winning design and underwhelming performance, the Yoga 900 is the full package.
By integrating more powerful Intel Core i-series processors and a larger battery, Lenovo's latest flagship convertible can stand toe-to-toe with most Ultrabooks and even Microsoft's latest Surface Book. All this extra power has only made the Yoga 900 slightly thicker and heavier, however, it still largely retains a very thin and flexible frame for folding back into tablet mode. And, for those looking for the thinnest and lightest convertible machine, Lenovo has made an even more compact Yoga 900S.
11. HP Spectre x360
Striking the perfect balance between a laptop and tablet.
CPU: Intel Core i5 – i7 | Graphics: Intel HD Graphics 520 | RAM: 8GB – 16GB |Screen: 13.3-inch, FHD (1,920 x 1,080) – QHD (2560 x 1440) Radiance LED-backlit touchscreen | Storage: 256GB – 512GB SSD
Superbly thin Excellent performance and battery life
Too heavy for tablet usage
Weirdly wide trackpad
This beauty comes easily as one of our most recommended 2-in-1 laptops. It's one of the best looking and most powerful hybrid notebooks around, and the vibrant, bright display doesn't hurt either.
Although it weighs nearly as much as a 13-inch Retina MacBook Pro, its dimensions put it more in line with a MacBook Air. Plus, the fully metal body is a nice touch, even if it ends up making it a bit too heavy for prolonged tablet use. Users who want even more power and the best screen possible should look to the new Skylake model with an OLED screen.
12. MacBook Pro 13-inch with Retina display
Robust and stunning, the MacBook Pro is as good as old reliable CPU: Intel Core i5 – i7 | Graphics: Intel Iris Graphics 6100 | RAM: 8GB – 16GB |Screen: 13.3-inch IPS, 2,560 x 1,600 pixels| Storage: 128GB – 512GB SSD
Faster Processor
Superb battery life
Underdeveloped Force Touch
Unchanged design
The MacBook Pro is a tried and true road warrior. Whether you're a student, graphic designer, desk jockey, photographer, DJ or a simple everyday user, this is one of the most versatile and best laptops ever made.
Along with delivering great performance and amazing battery life, this latest MacBook Pro comes with Apple's new fangled Force Touch trackpad giving you access to more gesture commands.
It's an even more enticing option when you add up all the bundled freebies including office programs and software upgrades.
13. HP Spectre x2
A budget Windows tablet filled to the gills with tech.
CPU: Intel Core m5 – m7 | Graphics: Intel HD Graphics 515 | RAM: 8GB |Screen: 12-inch, 1,920 x 1,280 WUXGA+ IPS WLED-backlit touchscreen | Storage:128GB – 512GB SSD
Ultrathin design
Exceptional Core M performance
Massive bezels
Recessed kickstand
While the Surface Pro 4 has established itself as one of the very best Windows 10 tablets in the market, the HP Spectre x2 is another standout device that comes at a very attractive price.
This Intel Core M-powered 12-inch tablet is a smidge thinner while offering long battery life. Aesthetically, the Spectre x2 feels like an even more premium device with a solid metal body and stylish bar-shaped kickstand.
It also comes jam packed with tech including a quadruple speakers and a total of three cameras – that said, if you're looking for the best stylus experience, the Surface Pro 4 still takes the cake.
14. HP Chromebook 14
A fun, bright and affordable Chromebook.
CPU: 1.83GHz Intel Celeron N2940 processor | Graphics: Intel HD Graphics |RAM: 4GB DDR3 | Screen: 14-inch 1,920 x 1,080 display | Storage: 16GB eMMC
Excellent keyboard and trackpad
Crisp, vivid screen
Not as powerful as some higher-end Chromebooks
Average battery life
With a 14-inch screen, this HP Chromebook isn't the smallest or lightest Chrome OS device out there. However, it strikes a good balance between ample screen space and portability.
A top-notch keyboard and trackpad, coupled with a great screen, makes the Chromebook 14 a joy to write and browse the web on for very little money at all. On the other hand, if you're willing to shell out a bit more for an aluminum design and upgraded performance, HP's Chromebook 13 might be more your style.
15. Lenovo ThinkPad X1 Yoga
A 2-in-1 made for enterprise.
CPU: Intel Core i5 – i7 | Graphics: Intel HD Graphics 520 | RAM: 8GB | Screen:14-inch, FHD (1,920 x 1,080) – WQHD (2560 x 1440) IPS touchscreen | Storage:180GB – 512GB NVMe SSD
QHD display
Impressive performance
Pricey
Battery life is disappointing
Historically, Lenovo has made itself known for its premium class of business-grade laptops. That continues to be the case with the ThinkPad X1 Yoga, the performance-stacked 2-in-1 complete with a 2,560 x 1,440 (OLED optional) display that's admittedly difficult to look away from.
Though the absence of USB-C is questionable, as is the inclusion of Windows 10 Home in favor of Pro, its 14-inch screen is uncommon enough to keep professionals enticed. Unfortunately, the battery life, which we recorded in our review as a mere 3 hours 29 minutes, is the most concerning factor here. Have you an outlet nearby, though, and that concern is easily mollified.
Follow us on Twitter - @akatechsolution / @smartdevicess
Leave a Comment
Let Millions of People know about your Product(s) / Service(s)
Target a Specific Audience on different News Categories
"Making the simple complicated is commonplace; making the complicated simple, awesomely simple, that's creativity"
- Charles Mingus