THE 10 COOLEST GAMES FROM E3 2016.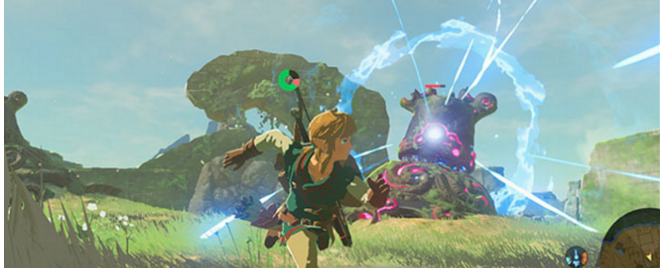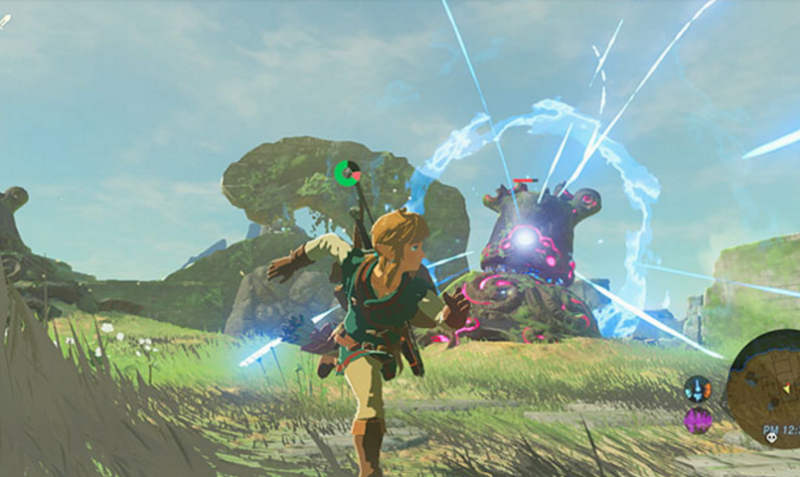 E3, the video game industry's annual digital carnival, has once again come and gone. Despite countless leaks, game makers held back just enough secrets to make this year's model genuinely interesting.
Huge franchises, artsy indies, and innovative VR experiments co-mingled in and around the Los Angeles Convention Center as they jockeyed for position in the future fight over your quickly diminishing entertainment dollars.
But a few stood head and shoulders above the rest. Here are ten games destined to deliver (we hope, no promises).
The Legend of Zelda: Breath of the Wild (Nintendo | Wii U/NX | Spring 2017).
We all thought Nintendo was a little nuts they announced they would only be showcasing one game at E3. But Breath of the Wild, a massive, open-world Zelda, isn't just any game. It's a match made in video game heaven, marrying the franchise's renowned style and control with the sort of deep role-playing systems found in games like The Elder Scrolls: Skyrim. It's wildly intriguing, though Nintendo let some of the air out of its tires by only showing it on the company's doomed Wii U console (it's due out on their forthcoming NX as well). But even that couldn't stop the biggest Zelda yet from becoming the biggest game of E3 2016.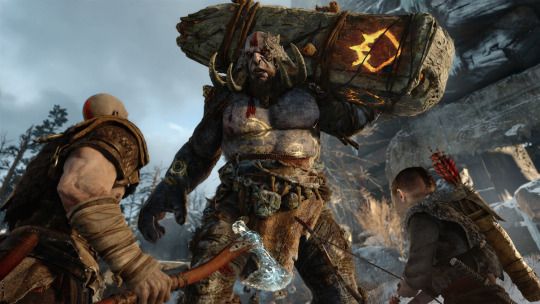 (Sony)
God of War (Sony | PS4 | TBD 2017).
For once, Kratos isn't angry with the gods — he's angry with his son for accidentally skewering his shoulder with an arrow during a fight with a troll. Indeed, the next God of War game offers a very different take on the world's grumpiest demigod, trading his lust for blood for the love of a child.
A father/son tale set against the unfriendly forests of the sprawling Nordic wilds, it's a startling change of direction for the well-worn franchise and an oddly personal statement by lead designer (and new father) Corey Barlog. Bad dad, cool game.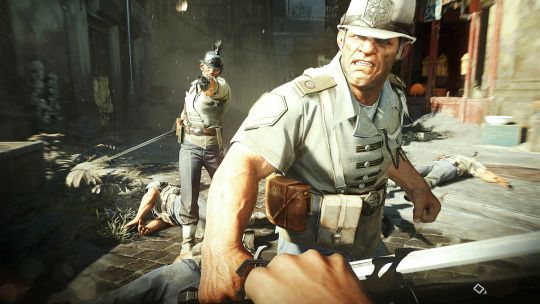 (Bethesda)
Dishonored 2 (Bethesda | PC/PS4/Xbox One | 11/11/16).
Shooter? Role-playing game? Action game? Stealth game? The sequel to the awesomeDishonored is all four, and then some.
Set in the crumbling coastal town of Karnaca,Dishonored 2 lets players zip through the world as master assassin Corvo or his equally skilled protégé Emily. Branching stories, multiple routes, and a wealth of diabolically cool powers set the table for another potential Game of the Year contender.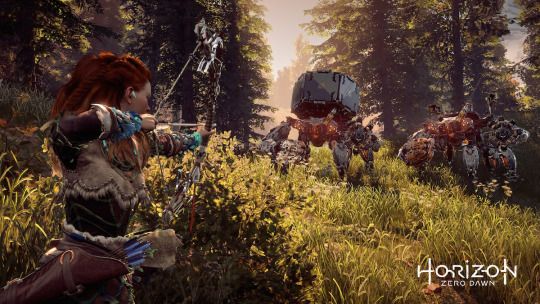 (Sony)
Horizon: Zero Dawn (Sony | PS4 | 2/28/17).
Some gamers took Sony to task for an E3 show filled with games releasing too far in the future.
But Horizon, a star at last year's show, is at least within sight. That's good news for PS4 owners, because this impressive open-world romp features a fascinating setting (a post-apocalyptic prehistoric robot world?), a mysterious story, and tight combat controls. And robot dinosaurs. Robot. Dinosaurs.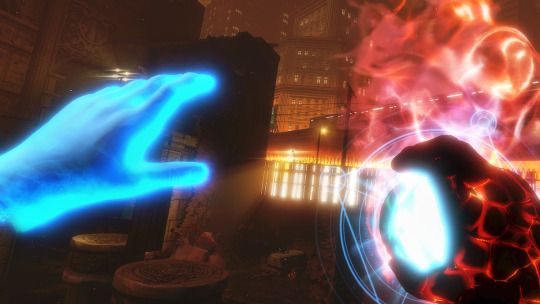 (Insomniac/Oculus)
The Unspoken (Insomniac Studios | Oculus Rift | Holiday 2016).
You couldn't swing a lanyard without hitting a VR headset at E3, but one of the coolest VR experiences at the show was a little tough to find. Wedged into the Oculus booth,The Unspoken is — crazy as it sounds — The Magicians meets Discs of Tron.
Using the eerily accurate Oculus Touch controllers, the game lets two Rift owners fling fireballs, draw shields, summon spears, and even craft deadly paper airplanes as they hurl spells at once another. Simple gesture-based controls and fantastic effects make for the coolest wizard combat this side of Harry Potter.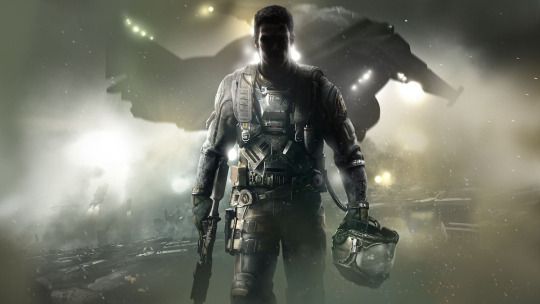 (Activision)
Call of Duty: Infinite Warfare (Activision | PC/PS4/Xbox One | 11/4/16).
My favorite 'gotcha!' moment of E3 was during the Sony press conference, when out of nowhere a gameplay trailer started up showing off an insane, Battlestar Galactica-sque space dogfight that smoothly segued into a tense, bullet-ridden shootout in low-grav.
The crowd applauded and Twitter lit up like Venus…only to collectively freak out when it was revealed that yes, folks, you were just wildly cheering for Call of Duty. Such isInfinite Warfare, a gorgeous, inventive, space-age take on the contentious, mega-popular shooter franchise.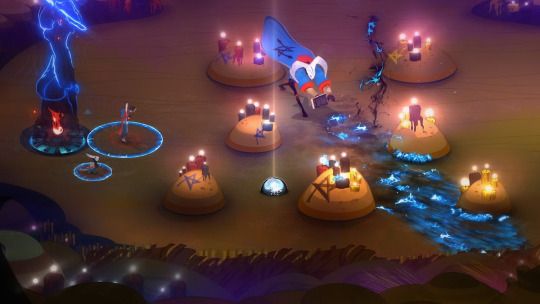 (Supergiant Games)
Pyre (Supergiant Games | PS4 | TBD 2017).
At a show overflowing with blockbuster games, it was one of the smallest that made the most noise. From the creators of hit indie games Bastion and Transistor, Pyre is a similarly stylish adventure with one seriously weird twist: it's kind of a sports game.
Wander the desert, upgrade your characters, and use them to throw a ball into the opposing team's portal in bizarre fighting pits as you try to win your freedom.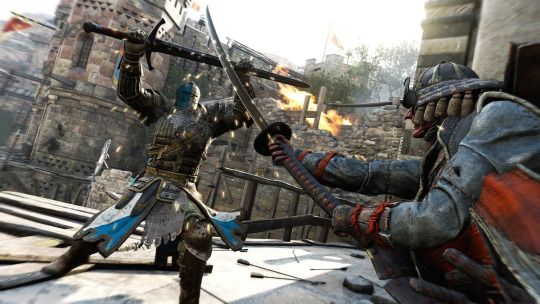 (Ubisoft)
For Honor (Ubisoft | PS4/Xbox One | 2/14/17).
Vikings, knights, and samurai warriors duel to the death in Ubisoft's gritty melee brawler, but don't let its bloodthirsty looks fool you: For Honor's fighting system is elegant and fresh, transforming each thrust and parry into a tense battle of wits.
Do you play defensive? Go all out and attack? Risk a big swing? Brutal without being grossly gratuitous, For Honor looks like the best history class ever.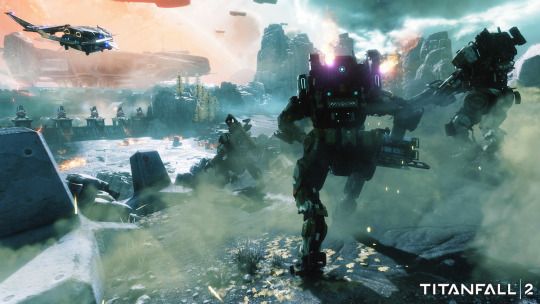 (EA)
Titanfall 2 (EA | PS4/Xbox One | 10/28/16).
More Titanfall? Yes please, but as it turns out, the sequel to one of the most exciting shooters in the past five years offers more than just new metal.
A grappling hook (all the rage these days) cranks what was already best-in-class mobility up to ridiculous places, allowing you to run up a wall, rocket jump, and grapple to the top of an enemy Titan in the blink of an eye. It's got a full single-player campaign, too, though any reason to dust off the old robot is good enough for me.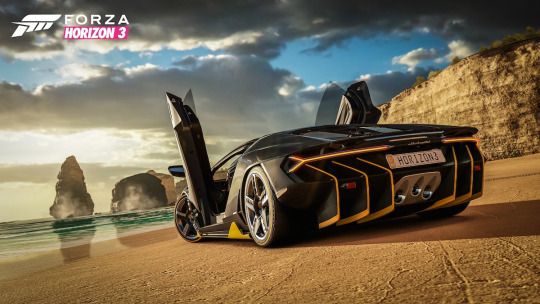 (Microsoft)
Forza Horizon 3 (Microsoft | Xbox One, PC | 9/27/2016).
E3 was a bit of a letdown for racing game fans — there were only a handful of games on display — but Microsoft and Playground Games saved the day with the sublime Forza Horizon 3.
It's more than just gorgeous skies and obsessively detailed cars, however. Packing hundreds of events across is ludicrously big world (twice the size of the previous game), it goes all in with robust customization, deeper social features, and, of course, that signature balance between arcade and simulation handling.
Other standouts:
Battlefield 1
South Park: The Fractured But Whole
Tacoma
Civilization VI
Batman Arkham VR
Gwent
Absolver
Deus Ex: Mankind Divided
Abzu
Ben Silverman has been to every E3 for the past 20 years and the 2016 version was truly one of them. He's on Twitter @ben_silverman.
Follow us on Twitter - @akatechsolution / @smartdevicess
Leave a Comment
Let Millions of People know about your Product(s) / Service(s)
Target a Specific Audience on different News Categories
"Making the simple complicated is commonplace; making the complicated simple, awesomely simple, that's creativity"
- Charles Mingus