DEADLIEST ATTACK KILLS 115 IN CENTRAL BAGHDAD.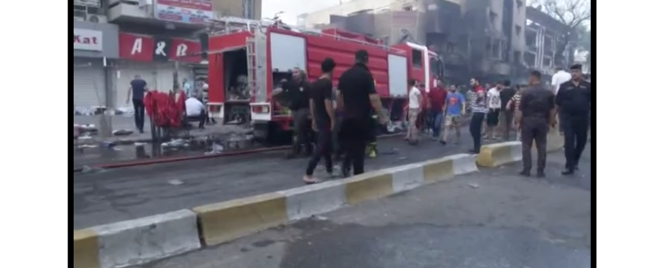 A devastating truck bombing on a bustling commercial street in downtown Baghdad killed 115 people early Sunday, brutally underscoring the Islamic State group's ability to strike the capital despite a string of battlefield losses elsewhere in the country.
It was the deadliest terror attack in Iraq in a year and one of the worst single bombings in more than a decade of war and insurgency, and it fueled anger toward Prime Minister Haider al-Abadi.
When al-Abadi visited the site of the suicide blast in the city's Karada district, a furious mob surrounded his convoy, yelling expletives, hurling rocks and shoes and calling him a "thief."
Many Iraqis blame their political leadership for lapses in security in Baghdad that have allowed large amounts of explosives to make their way past multiple checkpoints and into neighborhoods packed with civilians.
Karada, a mostly Shiite section, is lined with clothing and jewelry stores, restaurants and cafes. The blast struck during the holy month of Ramadan, with the streets and sidewalks filled with young people and families after they had broken their daylight fast.
Eleven people were missing and 187 were wounded, authorities said. Many of the victims were women and children who were inside a multi-story shopping and amusement mall. Dozens burned to death or suffocated, a police officer said.
IS swiftly claimed responsibility in a statement posted online, saying the organization had targeted Shiites. The Associated Press could not verify the authenticity of the statement, but it was posted on a militant website commonly used by the extremists.
A second bombing early Sunday on another busy commercial street in a Shiite-dominated neighborhood, this one in east Baghdad, killed five people and wounded 16, authorities said. There was no immediate claim of responsibility.
Hospital and police officials provided the death tolls and spoke on condition of anonymity.
Iraqi forces, supported by U.S.-led coalition airstrikes, have secured a string of victories against IS over the past year and a half, retaking the cities of Tikrit, Ramadi and Fallujah, which was declared fully liberated from the extremist group just over a week ago.
But IS has repeatedly demonstrated the ability to carry out large-scale operations in territory removed from the front-line fighting.
Iraqi officials have repeatedly linked the operation to retake Fallujah to improving security in and around Baghdad, citing the large numbers of bomb factories uncovered in Fallujah, less than an hour drive west of the capital.
However, within Baghdad, security forces that screen for explosives at the ubiquitous checkpoints in and around the city often rely on electronic wands that have been repeatedly discredited.
And security across the capital is fragmented. Baghdad is handled by an array of armed groups that are allied with the government but also loyal to political parties or militias and often do not coordinate or share information.
By early Sunday evening, the crowd at the Karada site had grown, but the yelling had largely ceased.
Exhausted family members sat on sidewalks silently awaiting news of missing loved ones as others began to hang freshly printed death notices for the police officers and shop owners killed. Young people lit candles on street corners.
Karim Sami, a 35-year-old street vendor in Karada, was just leaving work when the blast shook the ground beneath him. He said he saw a fireball rise from the blast site and immediately began trying to call his family and friends, but none of his calls went through.
Hours later he discovered one of his friends had been killed, one was wounded and another was missing.
"We are in a state of war," Sami said, but "the security can't focus on the war (against IS) and forget Baghdad."
It was the deadliest bombing in Iraq since July 2015, when a truck bombing in eastern Diyala province killed at least 115 people.
While the U.S.-led coalition conducts police training in Iraq as part of the battle against IS, the vast majority of resources go toward fighting the extremist group on the front lines.
U.S. Army Col. Christopher Garver said that while the coalition and Iraq are concerned about the Islamic State's insurgent abilities, the current anti-IS effort "is more of a conventional fight."
Before announcing the operation to retake Fallujah in late May, al-Abadi faced growing unrest sparked in part by anger at the state of security in the capital. In one month, Baghdad's highly fortified Green Zone, which houses government buildings and diplomatic missions, was stormed twice by anti-government protesters.
Al-Abadi issued a statement Sunday condemning the attack and describing the loss of life as a "painful tragedy" that "robbed Iraqis of the delight of their victories against the reprehensible (Islamic State group) in Fallujah."
"These attacks only strengthen our resolve to support Iraqi security forces as they continue to take back territory from ISIL, just as we continue to intensify our efforts to root out ISIL's terrorist network and leaders," White House National Security Council spokesman Ned Price said in a statement, referring to IS by an alternative acronym.
At the height of the extremist group's power in 2014, IS had driven the government from control across nearly one-third of Iraqi territory. Now the militants are estimated to control only 14 percent, according to the prime minister's office.
Below are some pictures of the crash.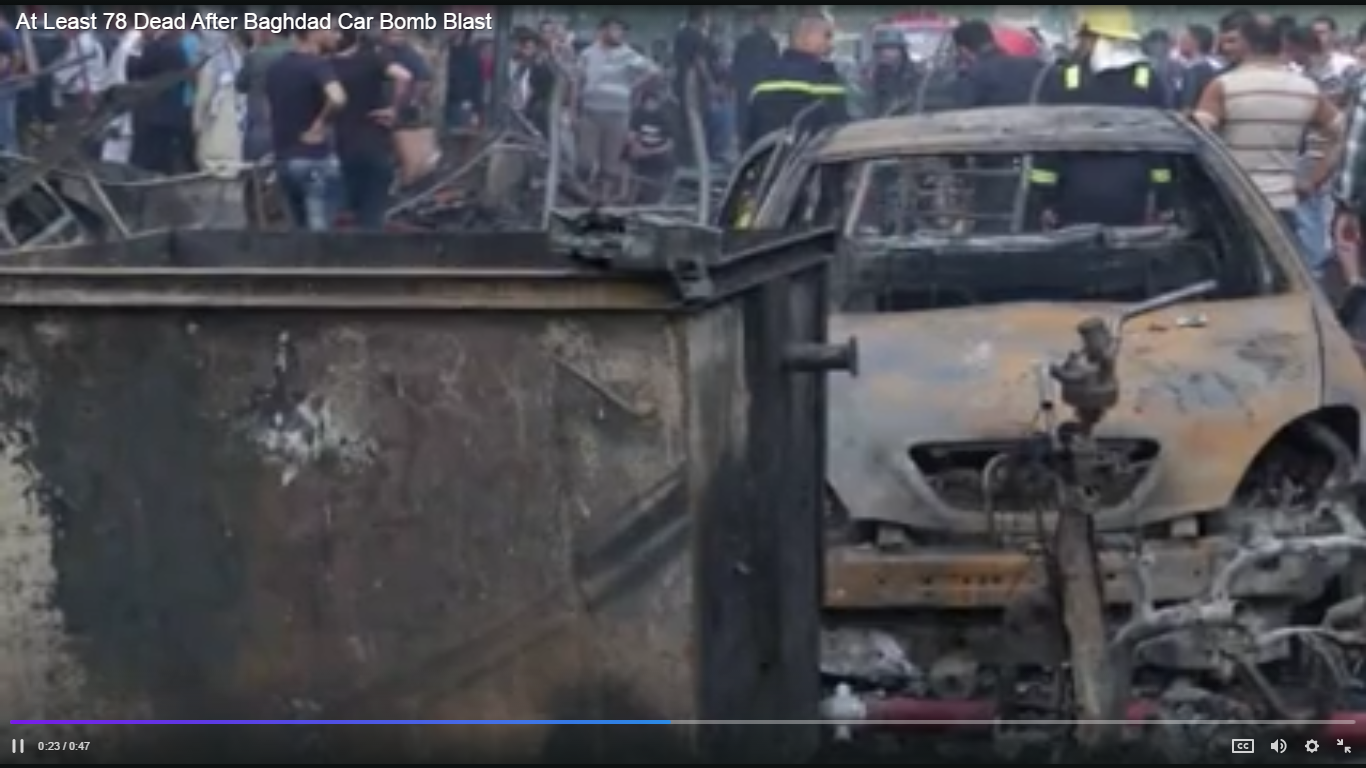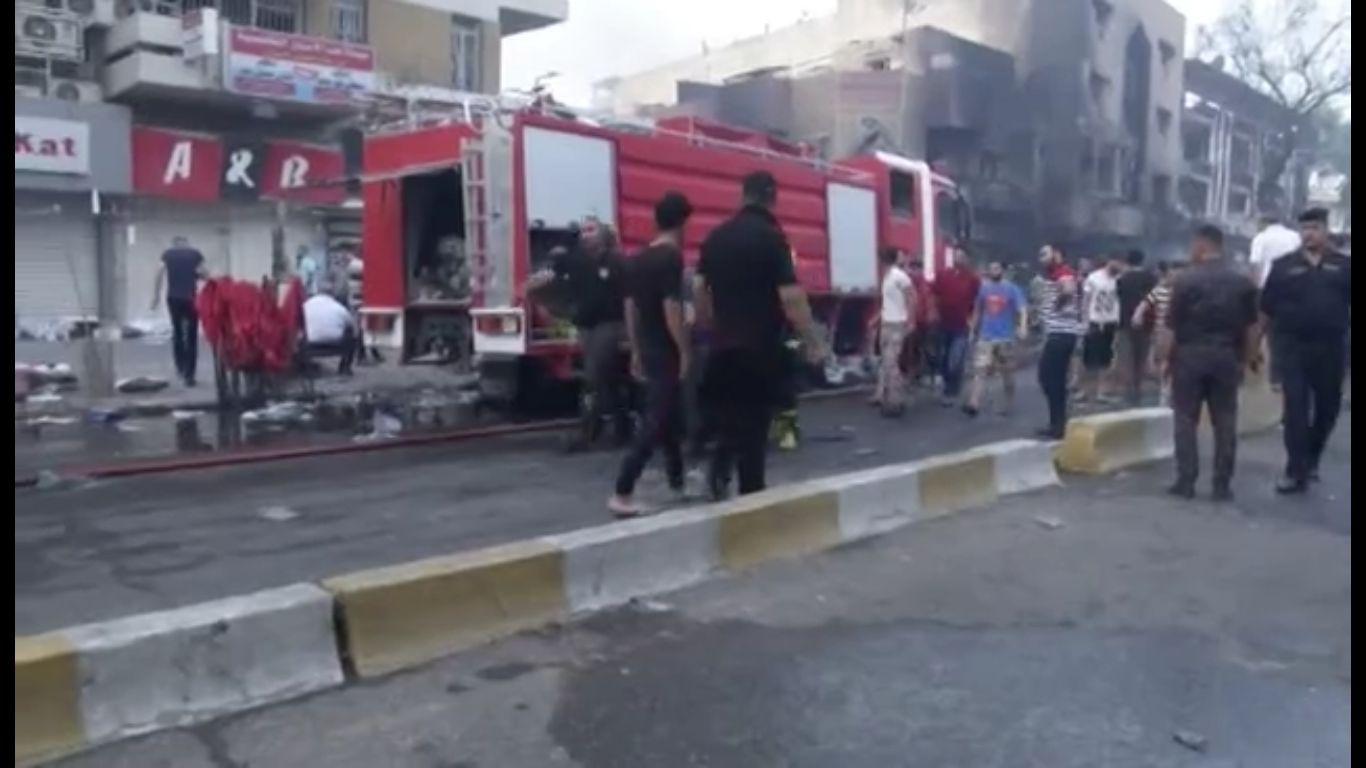 Follow us on Twitter - @akatechsolution / @smartdevicess
Leave a Comment
Let Millions of People know about your Product(s) / Service(s)
Target a Specific Audience on different News Categories
"Making the simple complicated is commonplace; making the complicated simple, awesomely simple, that's creativity"
- Charles Mingus