PAUL RYAN TO FORMALLY REQUEST THAT CLINTON BE DENIED CLASSIFIED INFORMATION DURING CAMPAIGN.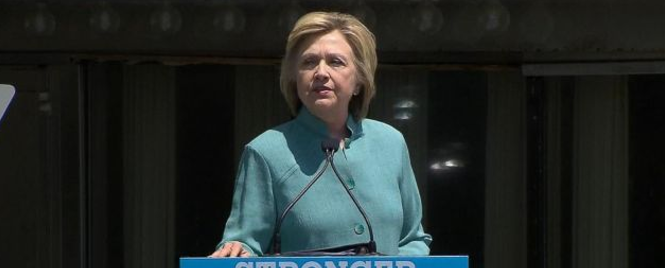 House Speaker Paul Ryan will formally ask Director of National Intelligence James Clapper to deny Hillary Clinton access to classified information during the presidential campaign, ABC News has learned.
The Wisconsin Republican first proposed the idea in an interview Tuesday night, after FBI Director James Comey's announcement that the agency would not recommend criminal charges against Clinton over her private email use when she was secretary of state, which he also called "extremely careless."
"There is no legal requirement for your to provide Secretary Clinton with classified information, and it would send the wrong signal to all those charged with safeguarding our nation's secrets if you choose to provide her access to this information despite the FBI's findings," Ryan wrote in a letter to Clapper obtained by ABC News. "I firmly believe this is necessary to reassure the public that our nation's secrets are secure."
In a news conference Wednesday, Ryan again called on Clapper to deny Clinton's access to classified information. For decades, presidential nominees have received classified briefings from the administration after the party conventions.
Ryan also wrote to Comey -- who will be on Capitol Hill today to testify about the investigation before Rep. Jason Chaffetz, R-Utah, and the House Oversight Committee -- requesting the release of all unclassified information from the FBI's investigation into Clinton's private email.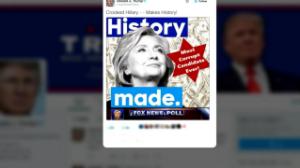 "I have great respect for the professionals at the FBI," Ryan wrote in the letter to Comey. "However, many people -- myself included -- struggle to reconcile the case you made against Secretary Clinton with the decision against recommending prosecution."
Ryan's inquiry comes as House Republicans are set to meet with Donald Trump on Capitol Hill. The presumptive Republican presidential nominee has repeatedly criticized Clinton's email use, and blasted the "rigged" system after the Comey's announcement, accusing Clinton of bribing Attorney General Loretta Lynch.
Clinton spokesman Brian Fallon Wednesday criticized Republicans' plans to begin their own inquiries into the FBI's investigation.
"One week after their two-year investigation into the Benghazi attacks turned up nothing new, House Republicans are launching yet another taxpayer-funded sham of an inquiry to try to hurt Hillary Clinton politically," Fallon said in a statement.
"For weeks Republicans have said they trusted FBI Director Comey to lead an independent review into Secretary Clinton's emails, but now they are second-guessing his judgment because his findings do not align with their conspiracy theories."
Several top Republicans have written to Comey seeking more information about his agency's investigation. Others want the House to appoint a special prosecutor to review the case.
Follow us on Twitter - @akatechsolution / @smartdevicess
Leave a Comment
Let Millions of People know about your Product(s) / Service(s)
Target a Specific Audience on different News Categories
"Making the simple complicated is commonplace; making the complicated simple, awesomely simple, that's creativity"
- Charles Mingus